This destination for outdoor adventure is some of Mother Nature's finest work.
Wonderfully wild yet civilized, Jackson, Wyoming, is a dream for seekers of outdoor adventure and natural beauty. Located in the 400-square-mile Jackson Hole valley, Jackson is surrounded by a handful of sister towns, including Kelly, Moose, Moran, Wilson and Teton Village. Although it's a winter wonderland, offering some of the best skiing in North America, the town is very much alive in summer, too, with rafting, hiking and mountain biking. Beyond the wildlife and Ansel Adams-worthy panoramas, the dining scene is seductive, featuring international fare alongside local ingredients like elk, bison and trout.
See More
See Less
Explore Jackson
Teton Village
Town of Jackson
Wilson
Teton Village
Overview
Epic downhill skiing is what put this diminutive town on the map. Known best for the glorious runs the Teton Range provides, Teton Village is most importantly a bucket-list destination for powder seekers and snowboard enthusiasts. Twelve miles northwest of Jackson (and 17 from Grand Teton National Park), this small mountain town turns from white to green in the summer, welcoming hikers, horseback riders and mountain bikers.
Known For
Skiing, Adventure, Lodging, Restaurants, Bars, Shopping
See More
See Less
Town of Jackson
Overview
You'll know you've made it to the town of Jackson when you spot the famous elk-antler arches, an iconic welcome to the Wild West in the middle of the destination's main square. Skiers, ranchers, tourists, even moose and deer all roam through the small town, which is a hub for dining and high-end shopping.
Known For
Restaurants, Culture, Shopping, Galleries
See More
See Less
Wilson
Overview
Wilson may be tiny, but it shines bright as the second-home destination of many A-listers. Seven miles west of Jackson, the tony alpine town sits at the eastern base of the Teton Pass and has an outsize reputation as a rustically beautiful getaway for celebrities and well-heeled travelers. Quieter than its neighbors, it offers hiking and outdoor adventure in spades.
Known For
Restaurants, Nightlife, Adventure, Wildlife
See More
See Less
Nearby Hotels and Resorts
Stay in The Center of it All
Immerse yourself in your destination at these centrally located hotels.
Spend Three Days in Jackson, Wyoming: One of Mother Nature's Prettiest Playgrounds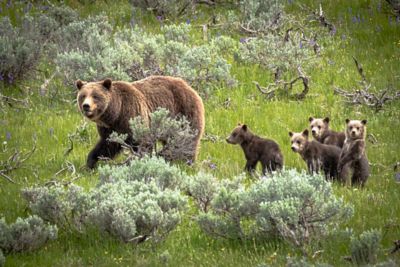 Take a Safari in the Tetons
Hit the ground running on a sunrise wildlife safari, where you'll likely spot elk, moose and bears — oh my! — in Grand Teton National Park. After that major dose of awe-inspiring wildlife and lookouts, discover Jackson's culinary scene.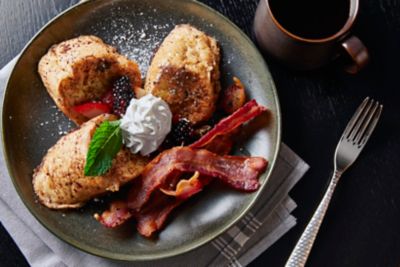 Seek Adventure and Après
Whatever your chosen vehicle (sled, raft, chairlift), you're in for an action-packed day. There's plenty of delicious cuisine slated in to keep your energy up so you can make it out for a snowshoe trek, horseback ride or snowmobile excursion.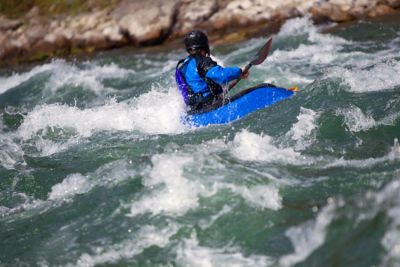 Take an Out-of-the-Box Excursion in the "Hole"
The finale is a thrilling day of dog sledding and a revitalizing dip in hot springs. Head out for cocktails and tapas before embracing Jackson's Western ways with a night of drinking and dancing to live tunes at a spirited 80-plus-year-old institution.
Experience More, Spend Less