Luxury comes first along Florida's Paradise Coast.
Named one of the top islands in the country by Condé Nast Traveler, Marco Island, Florida, still very much feels like a hidden gem. Sometimes overshadowed by the larger mainland cities of Fort Myers and Naples, Marco runs at a slower pace. Explore white-sand beaches, kayak to uninhabited isles, hit up a few Tiki bars, golf at a championship course and watch incredible sunsets on this barrier island along Florida's Paradise Coast. Plus, the small but mesmerizing locale also offers easy access to the Everglades, the largest tropical wilderness in the United States.
See More
See Less
Explore Marco Island
Marco Beach
Old Marco
Goodland
Marco Beach
Overview
The main drag of Marco's immaculate shoreline is bordered on one side by azure water and white sand and on the other by glamorous resorts and towering condos. Popular for sunbathing and shelling, the area also has some of the island's best beachfront restaurants.
Known For
Nightlife , Dining, Resorts, Shelling
See More
See Less
Old Marco
Overview
Rewind the clock 4,000 years and this northern area of Marco Island was home to the Calusa people. Many artifacts have been found here, including a carved panther that now calls the Smithsonian home. Today, the neighborhood is known for its brick alleyways lined with tin-roofed shops and seafood restaurants.
Known For
Shopping, Dining, Water Sports
See More
See Less
Goodland
Overview
The little community of Goodland on Marco Island's southeastern corner is a peaceful reprieve from the island's busy beachfront. Ample boat launch points offer easy access to some of the island's most popular on-the-water attractions: the Cape Romano Dome House and the Ten Thousand Islands.
Known For
Seafood, Boating, Parks
See More
See Less
Nearby Hotels and Resorts
Stay in The Center of it All
Immerse yourself in your destination at these centrally located hotels.
Showing 1-9 of 22 Hotels in Marco Island
1-9 of 22 Hotels
Spend Three Idyllic Days on Marco Island, Florida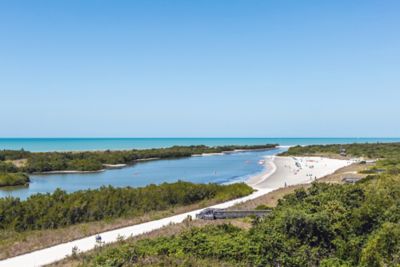 Hit the Beach
Kick off your vacation with a booze-optional breakfast before spending the day with your toes in the white sand of Marco Island's pristine stretch of shoreline. Browse local art and pick up some souvenirs. Then pop around the bars and restaurants at a tropical beach resort.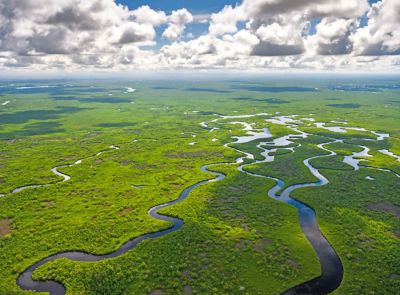 Experience the Everglades
Take a day trip to the Everglades, the sprawling swampy wilderness roughly a 45-minute drive from the city. Here you can wade through waist-deep water in search of brightly colored flowers and take a thrilling airboat ride through the mangroves to make friends with a few dozen alligators.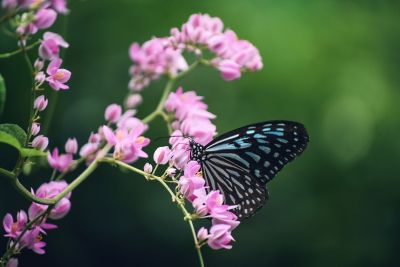 Enjoy Nature and Offshore Adventure
Spend the final day of your trip out on the water. Take a boat to a few tiny nearby islands, inhabited only by marine life and pretty pastel shells, and find an eccentric oil mogul's now-abandoned offshore home.
Experience More, Spend Less
Showing 1-4 of 18 Offers in Marco Island
Multiple Locations
Fall Savings & Seasonal Packages
Create new memories this fall with our favorite packages of the season and save.
Details