Harmonizing epicurean creations
Dining
Harmonizing epicurean creations with a range of Chinese and international flavors, The St. Regis Chengdu presents a collection of memorable restaurants for your discerning palate. Our all-day restaurant Social greets guests with celebrated buffets and à la carte menus combining Chinese specialties with international favorites. Yan Ting restaurant tantalizes the taste buds with unforgettable Sichuan and Cantonese creations. For special occasions and a truly one-of-a-kind experience, Yun Fu offers custom set menus served in one of Chengdu's most exclusive dining rooms. The Drawing Room serves refined afternoon teas daily while Decanter bar offers a curated wine list and trademark cocktails.
Social
Multiple cuisines
Social, our signature, buffet-style family restaurant, serves a combination of regional and international cuisines in a welcoming, casual environment that includes an alfresco terrace overlooking the Chinese Estates Plaza.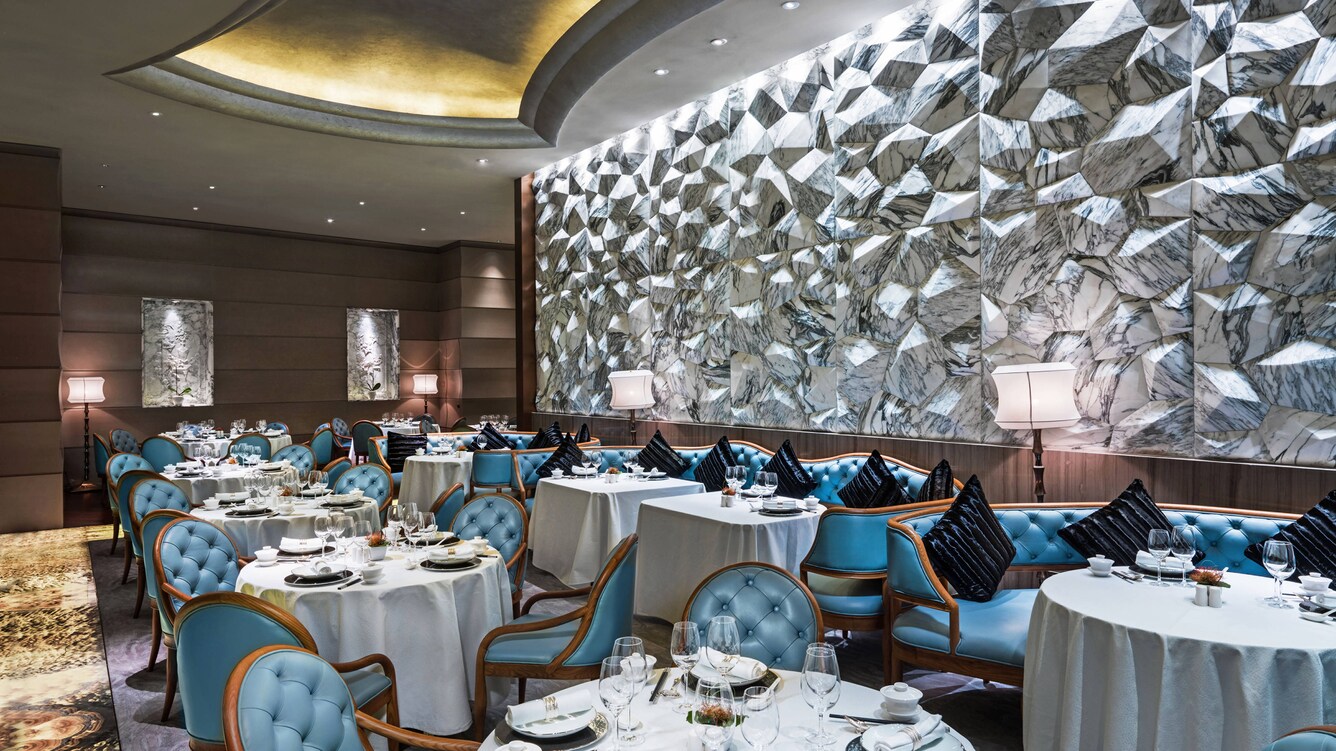 Yan Ting
Chinese
Our signature Chinese restaurant, Yan Ting, is a true culinary destination in Chengdu where we serve authentic Sichuan and Cantonese cuisine in a refined, locally inspired restaurant setting.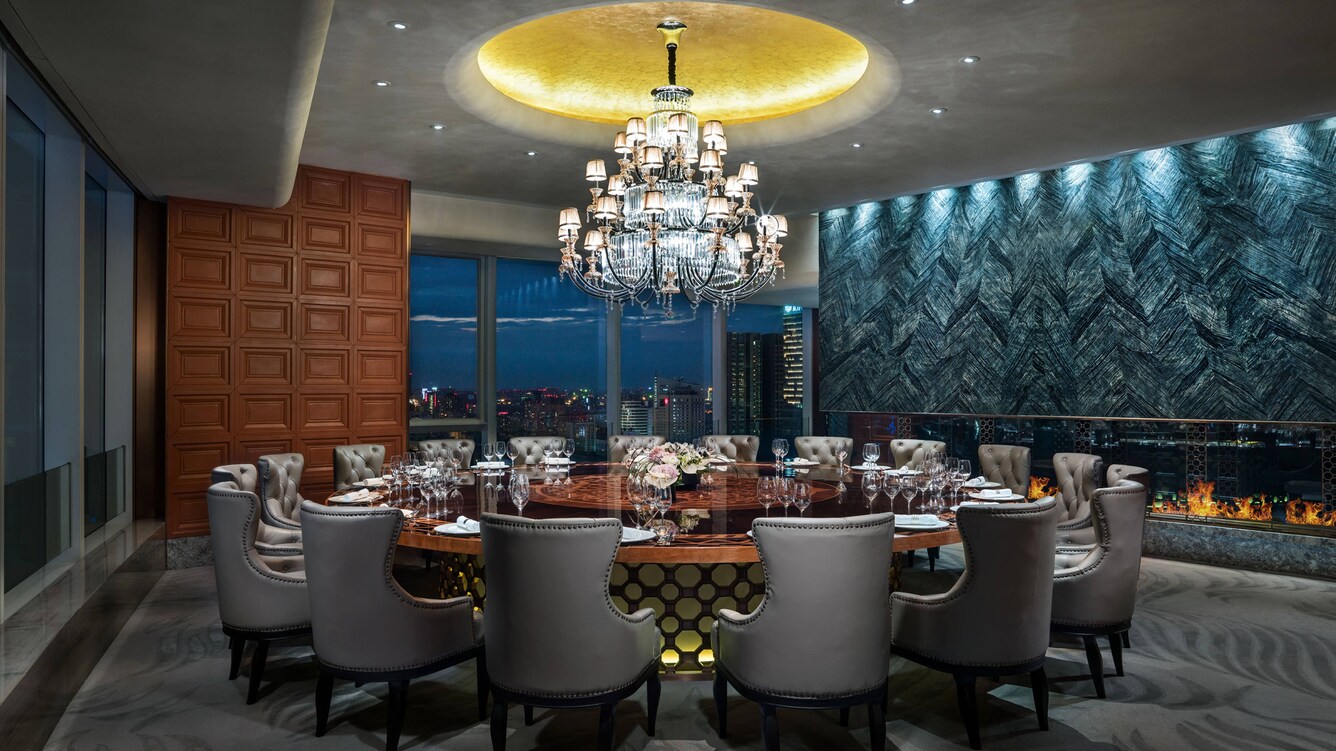 Yun Fu
Chinese
A restaurant experience unlike any other, Yun Fu offers guests four private dining rooms and a bespoke set menu featuring your choice of regional or international cuisine, served alongside breathtaking views of Chengdu.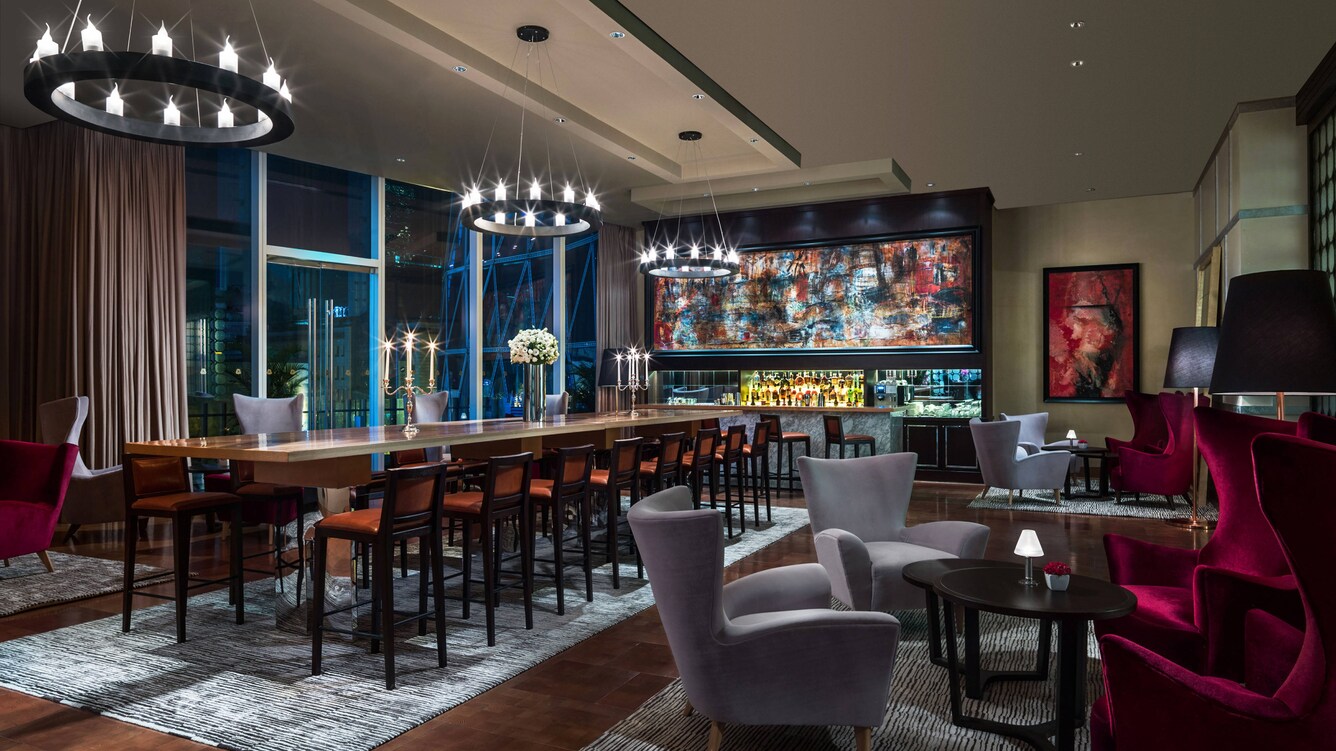 Decanter
Coffee House
Chengdu's premier wine bar, Decanter, offers a peerless selection of fine wines curated by our master sommelier. We also have a full menu of specialty cocktails, served in an exclusive setting complete with a balcony and a private tasting room.
Vantage XXVII
Pub
An outdoor sky bar with 27th floor skyline views, Vantage XXVII offers an extraordinary seasonal perch from which to enjoy a refreshing drink.
Chuan Mary
The Bloody Mary, The St. Regis Signature Cocktail Discover the Chuan Mary: bold flavors of Sichuan cuisine are highlighted with savory notes and a peppery finish at The St. Regis Chengdu.
In-Room Dining
24-Hour Service The St. Regis Chengdu offers the convenience of in-room dining 24 hours a day. Master chefs prepare international cuisines and local delicacies, which are served to your room within 30 minutes by a St. Regis butler.