Aviate Bar & Grille
Washington Dulles Airport Marriott offers an all-day dining experience at Aviate Bar & Grille. Let us satisfy your cravings from morning to night. Our on-site restaurant serves everything from a casual breakfast buffet to Starbucks® coffee to traditional American cuisine.
Wake up for breakfast near the Dulles airport at Aviate, served Monday through Friday from 6am to 11am and until noon on the weekends. Our all-day menu features delicious American cuisine made from local ingredients and we serve specialty cocktails from 11 am until midnight.
Contact Us
With a convenient location near Dulles International Airport and the town center, our restaurant and bar welcomes travelers and locals to dine with us.
For more information about the on-site dining at Washington Dulles Airport Marriott, call us at 1-703-471-9500
About Aviate
Sample classic American flavors any time of day at Aviate, our casual hotel restaurant. Try our expansive breakfast buffet with made-to-order items such as omelets and pastries or visit the bar for a handcrafted cocktail, surrounded by flat-screen TVs and leather seating.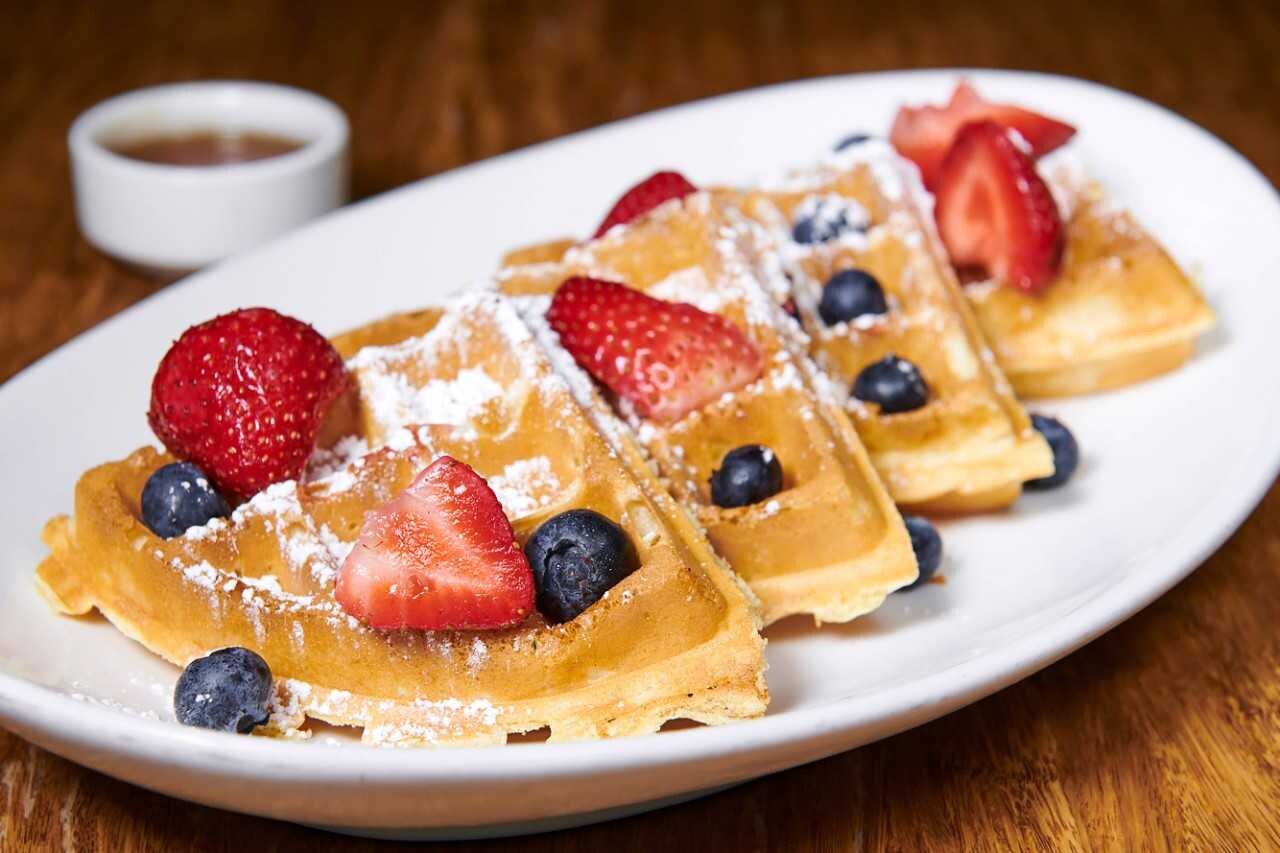 Our Menus
Savor a wide range of American dishes at our Aviate Bar & Grille, open for breakfast lunch and dinner, serving, Starbucks® coffee. Try our pan-seared salmon, spinach strawberry salad or a flatbread while you admire our bright, casual décor. Unwind with family or colleagues over cocktails. This sleek hotel bar serves a wide selection of spirits, beers and wine in a sophisticated setting.
Directions & Parking
Our hotel restaurant is located at Washington Dulles Airport Marriott, 45020 Aviation Drive, Dulles, Virginia 20166. Enjoy the convenience of our complimentary on-site parking. Before your flight, grab a quick lunch with us, then take our shuttle to the Dulles airport.