Irvine Marriott M Club Lounge
An exclusive environment, Irvine Marriott's M Club Lounge is designed to help business travelers retreat, recharge and refocus. Currently open every day of the week for breakfast only.
RETREAT, RECHARGE, REFOCUS
M Club Lounge Concept
Our M Club welcomes business travelers to make the most of their time in Irvine by providing a relaxed environment. Don't miss a beat with our exciting new amenities and elevated service.
STAY INSPIRED
Hours and Access
M Club Lounge is currently open for breakfast only and offers access to Platinum, Titanium and Ambassador Elite members and guests reserving M Club Lounge rooms.

Daily hot breakfast:
Monday-Friday, 6am - 11:00am
Saturday and Sunday, 6:30am -12noon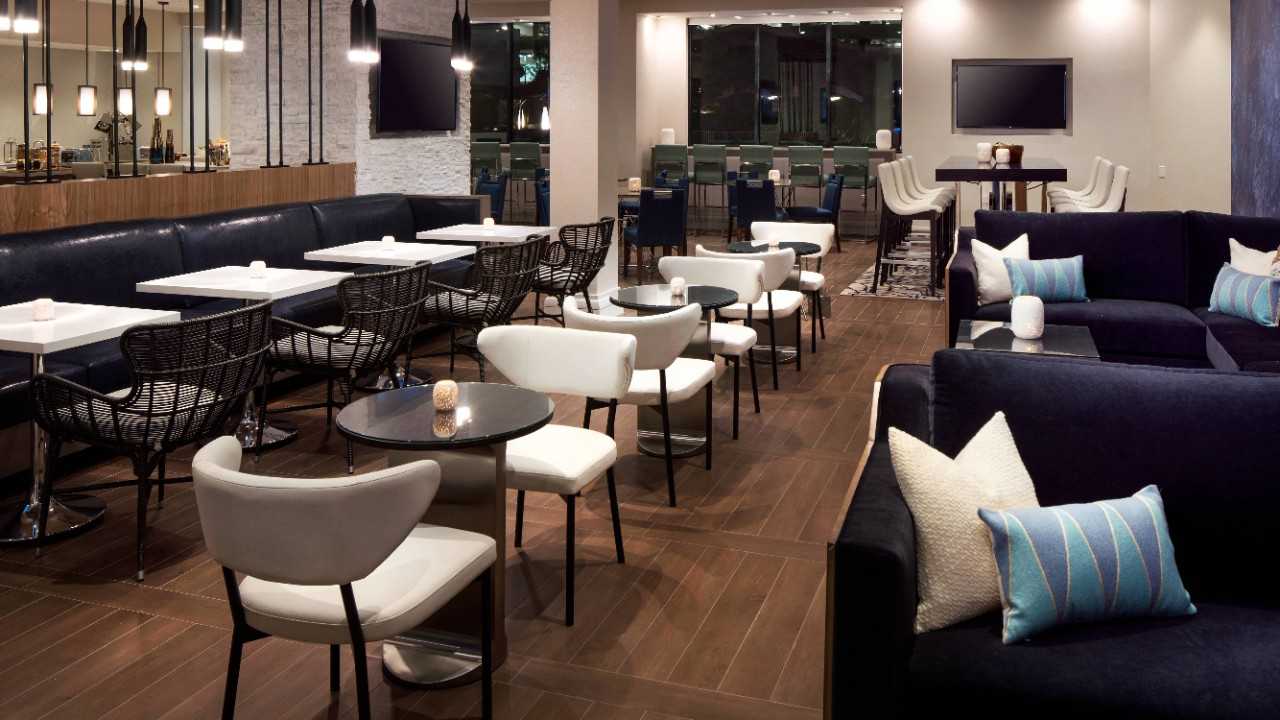 PERSONALIZED SERVICES
M Club Policies
M Club is available to Platinum, Titanium and Ambassador Elite members, as well as guests who purchase access.
Those with access may have one additional guest; additional guests are $25 for up to two additional guests.
Meeting space must be reserved. A fee may apply.
TRAVEL REINVENTED
Services
M Club provides more than a place to relax and recharge with all the traditional needs close at hand. An ideal destination for collaborating and focusing, you'll find experiential amenities to enhance your travel experience. Meet casually with friends and associates using the flexible seating or rent one of our glass-encased meeting rooms to host VIP gatherings or strategic planning sessions.
Reserve a private meeting space featuring a television and monitor for visuals, high-speed Internet access and room for up to 12 attendees.
Of course, traditional amenities including free Wi-Fi, printing, power supplies and audiovisual services to ensure uninterrupted connectivity and productivity are also provided.
SPACES THAT INSPIRE
Immerse Yourself In Sophisticated Spaces
Bold blue décor accents and large, sunny windows create a bright, inviting atmosphere in our exclusive M Club. With access to this private area, you can enjoy relaxation and complimentary food and beverages. Currently, our M Club is only open for breakfast.