Miami Marriott Biscayne Bay Meetings
This Palm-1 certified downtown Miami hotel offers 20,000 square feet of recently redesigned, stylish and flexible function space - both indoors and out. Personalize your event in any of our 23 meeting rooms, 9,860-square-foot Grand Ballroom or 2,500 square-foot Bayview Ballroom with inspiring views of the bay. Our hotel recently completed a multi-million-dollar renovation, proudly ensuring all meeting rooms to offer both high-speed wired and wireless Internet access and the latest audiovisual equipment.
Located at the intersection of the Arts and Design districts, Miami Marriott Biscayne Bay's meeting rooms provide the ultimate "Bridge to Everything Miami" for groups, large or small, planning meetings and events.
Contact Our Sales Team
Phone: 1-305-536-6381
Fax: 1-305-579-0108
WATERFRONT EVENTS
Event Types
Virtual events, board meetings, conferences, training sessions, celebratory galas and more all thrive in our 20,000 square feet of indoor and outdoor customizable event space
Whether your group occupies one meeting room or the entire hotel, count on our meeting professionals to zero in on your event with a dedicated focus.  We specialize in providing you with an unprecedented attention to detail and the comfort level you deserve, along with a variety of specials and packages to suit every event type.
WATERFRONT EVENTS
Inspirational Cuisine
As a key component to your event's success, we believe the food and beverage offerings we provide your group should serve not just as sustenance, but as inspiration, too.
Whether your event's food and beverage needs call for an elegant banquet, a sophisticated cocktail reception or a simple coffee break, our creative culinary team can customize menus based on taste, needs and budget. From traditional Floridian favorites to ethnic-theme cuisine, your event's guests will be wowed by a memorable culinary experience. VIRTUAL EVENTS
Experience The Power of Virtual Events
Our on-site audio-visual team are professionals on delivering an experience made for those near and far. We offer options to ensure all attendees feel comfortable, safe and included.
4 TYPES OF VIRTUAL EVENTS
Audio Conference: A conference in which people at different locations speak to each other via telephone or Internet.
Video Conference: A conference among people at remote locations by means of transmitted audio and video.
Web Conference or Webinar: An online meeting or presentation hosted online in real time. The main advantage of live webinars is interactivity, or the ability to discuss, send and receive information live.
Webcast: A video broadcast of an event transmitted online.
DESIRABLE LOCATION
Our Hotel
There is never a bad time to host your event in this sunny city. Our waterfront hotel offers delicious bayfront dining, a sleek fitness center and desirable location.
Relax in well-appointed hotel accommodations, featuring spacious floor plans, modern amenities, work desks, high-speed Internet and stunning views of Biscayne Bay and the downtown cityscape.  Discover an amazing array of attractions near our hotel, including the American Airlines Arena, Adrienne Arsht Center for the Performance Arts, Wynwood Arts District and legendary South Beach.
Bayview Ballroom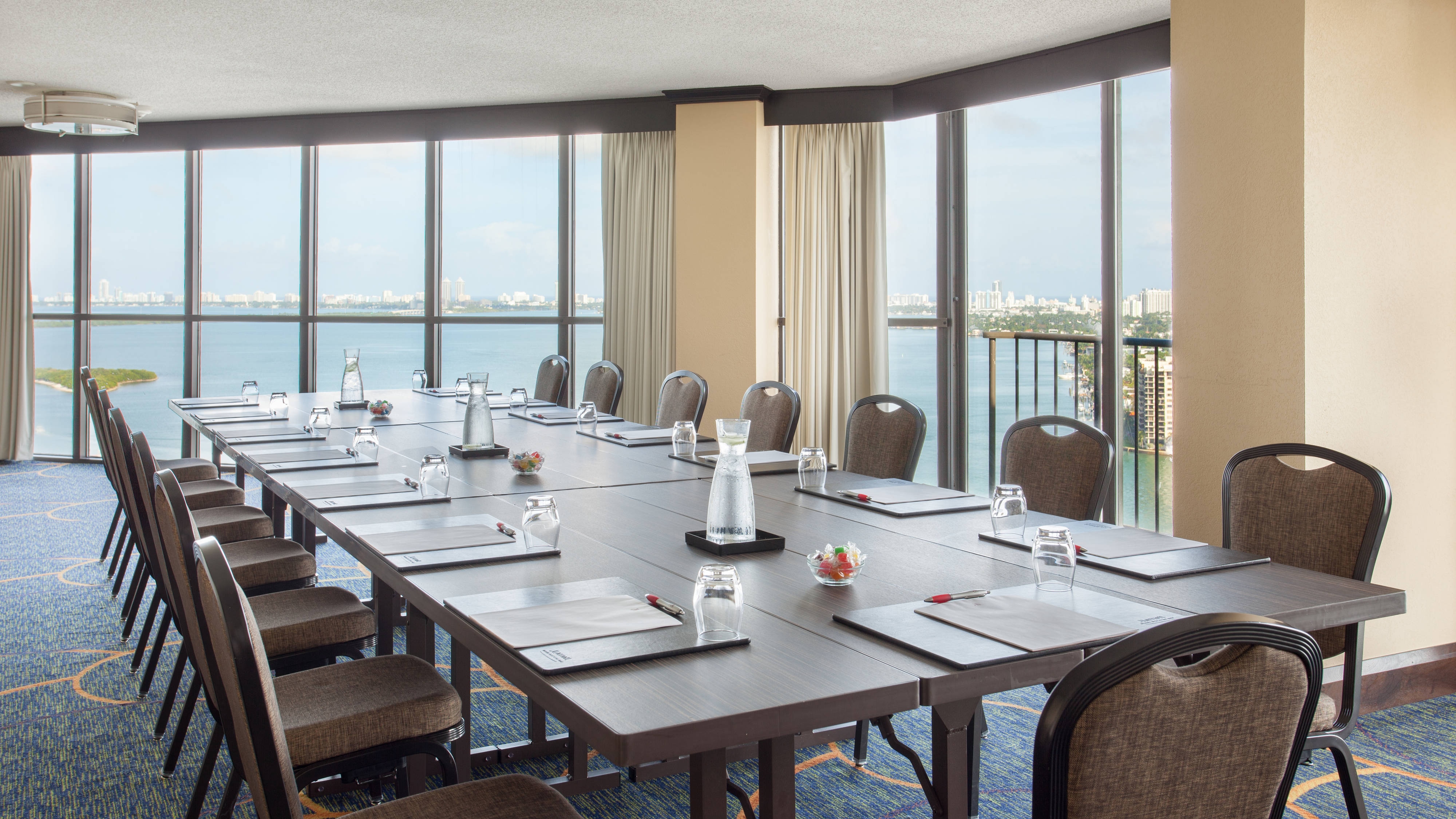 Brickell Meeting Room - Conference Setup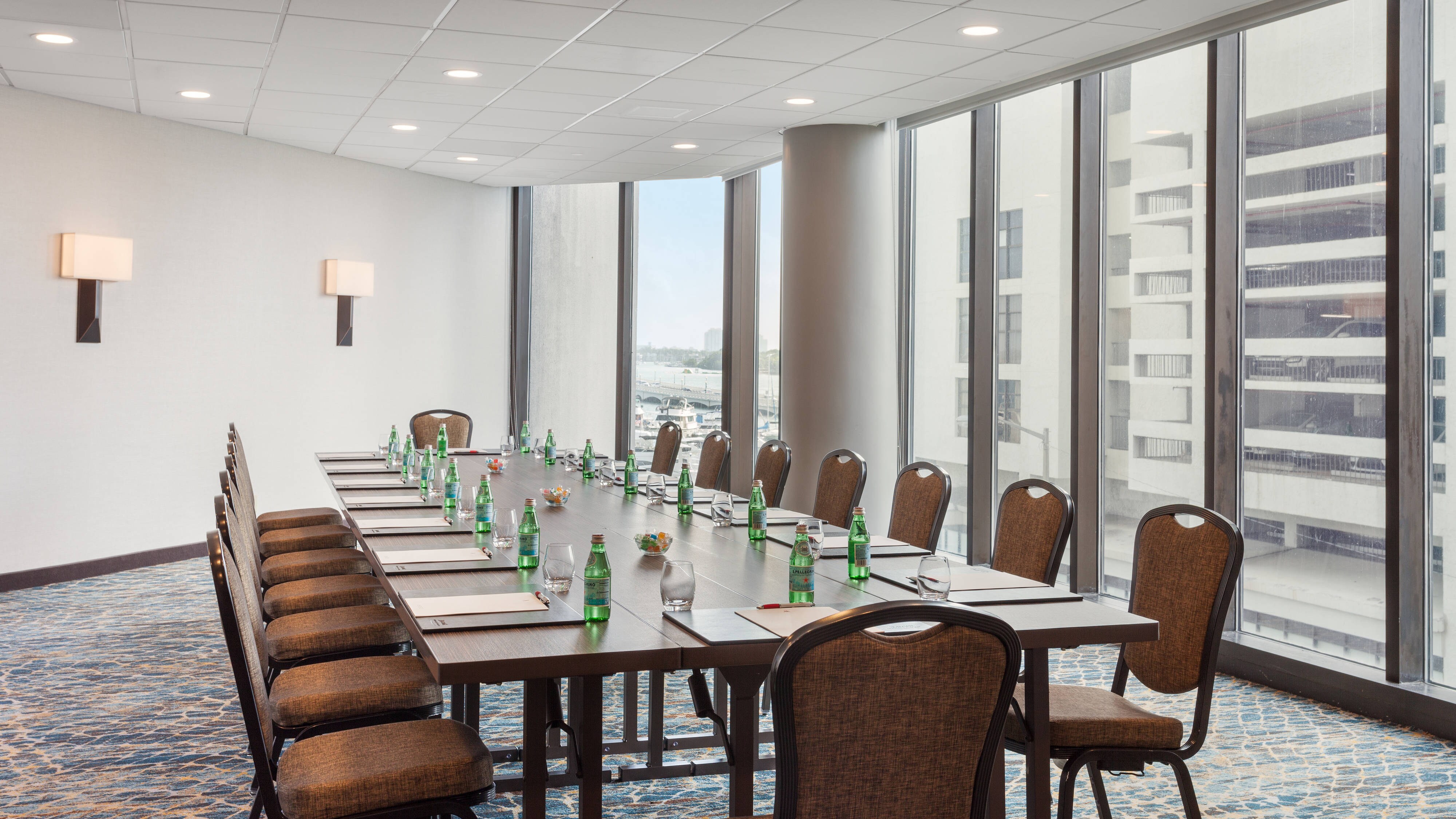 Natural Light in San Marco Island Meeting Room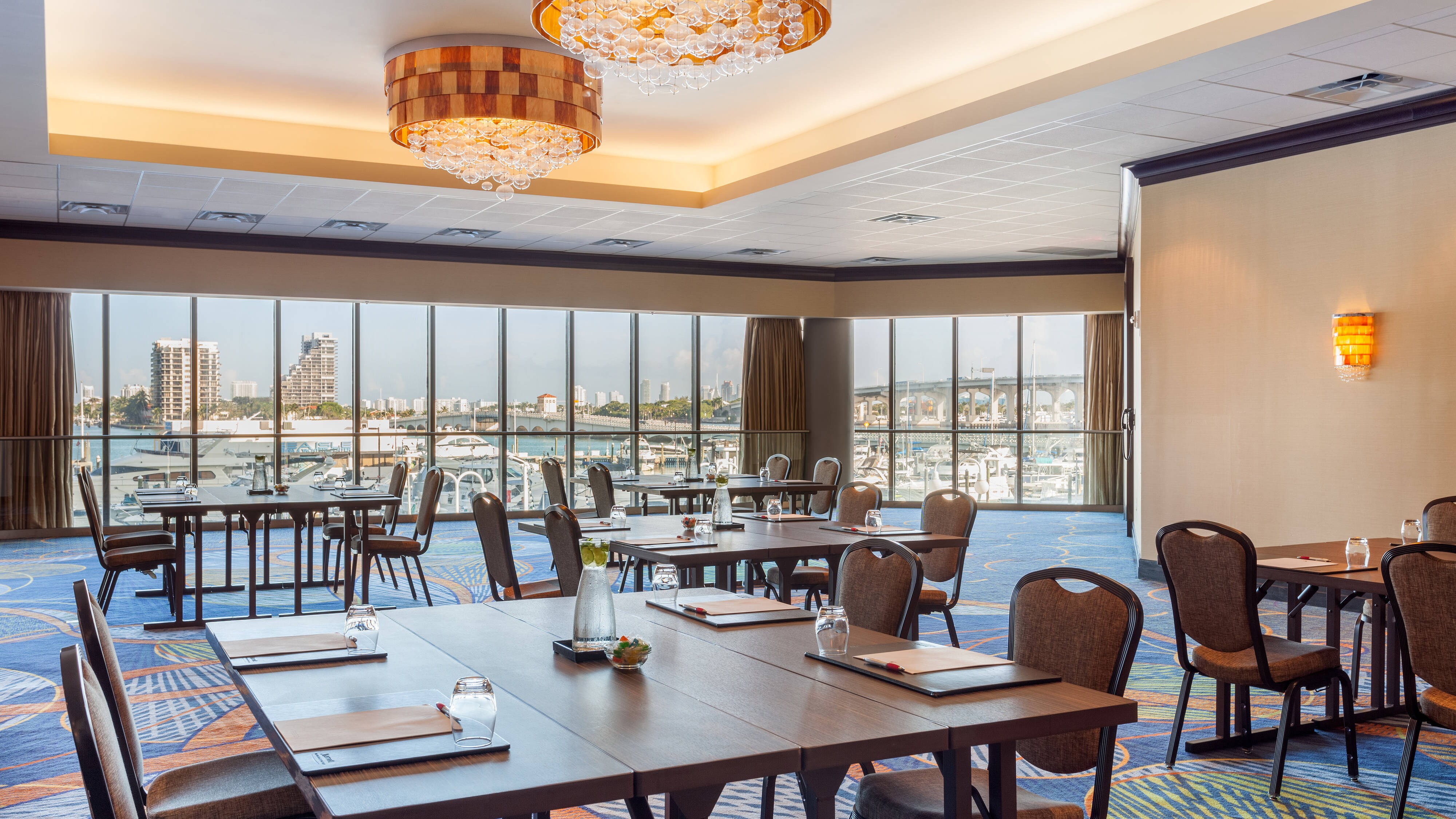 Bayview Ballroom - Meeting Setup
Our Grand Ballroom features 9,237 sq.ft. of space
Plan a fully customizable event with our staff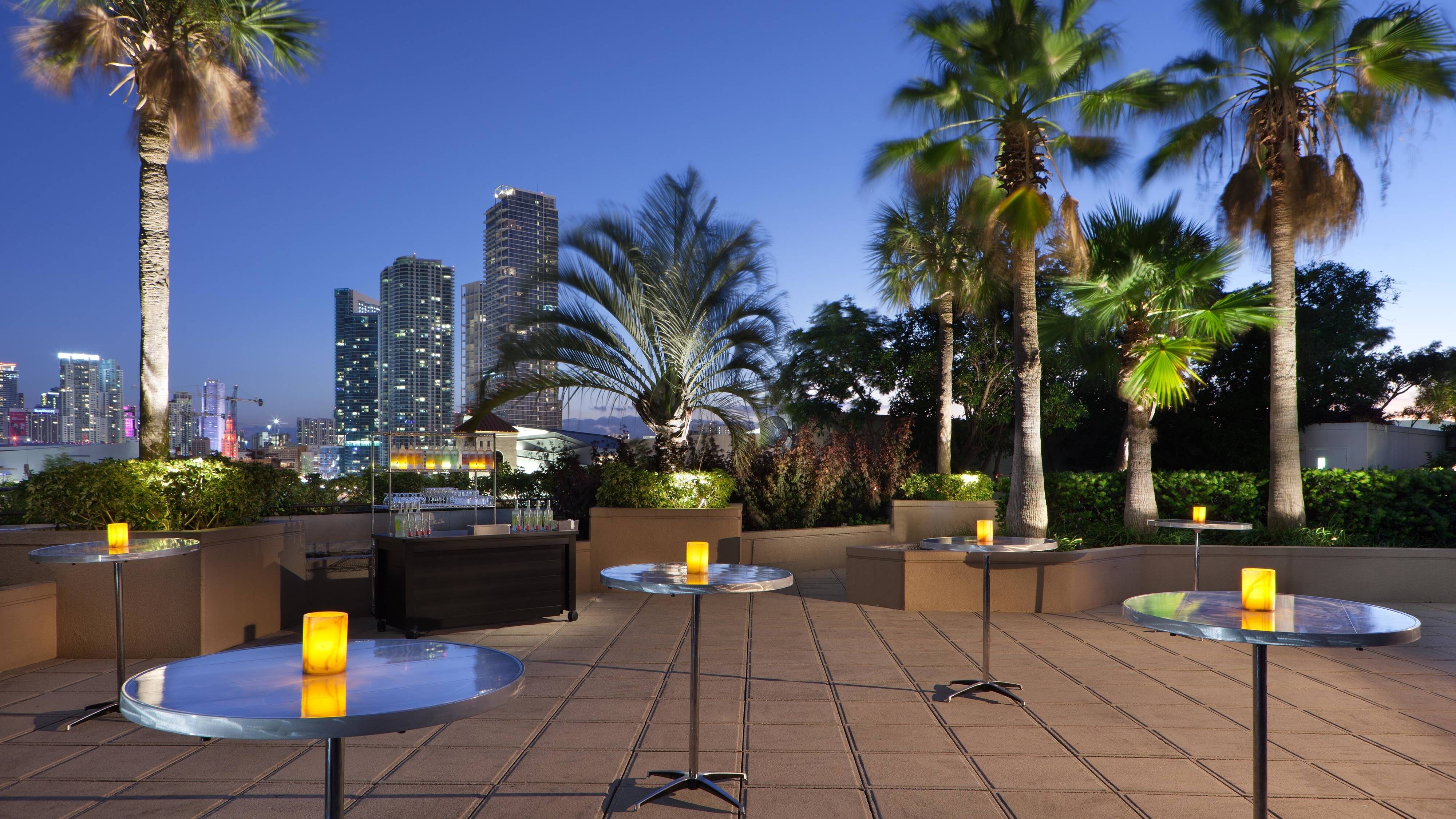 Host your welcome reception on our pool deck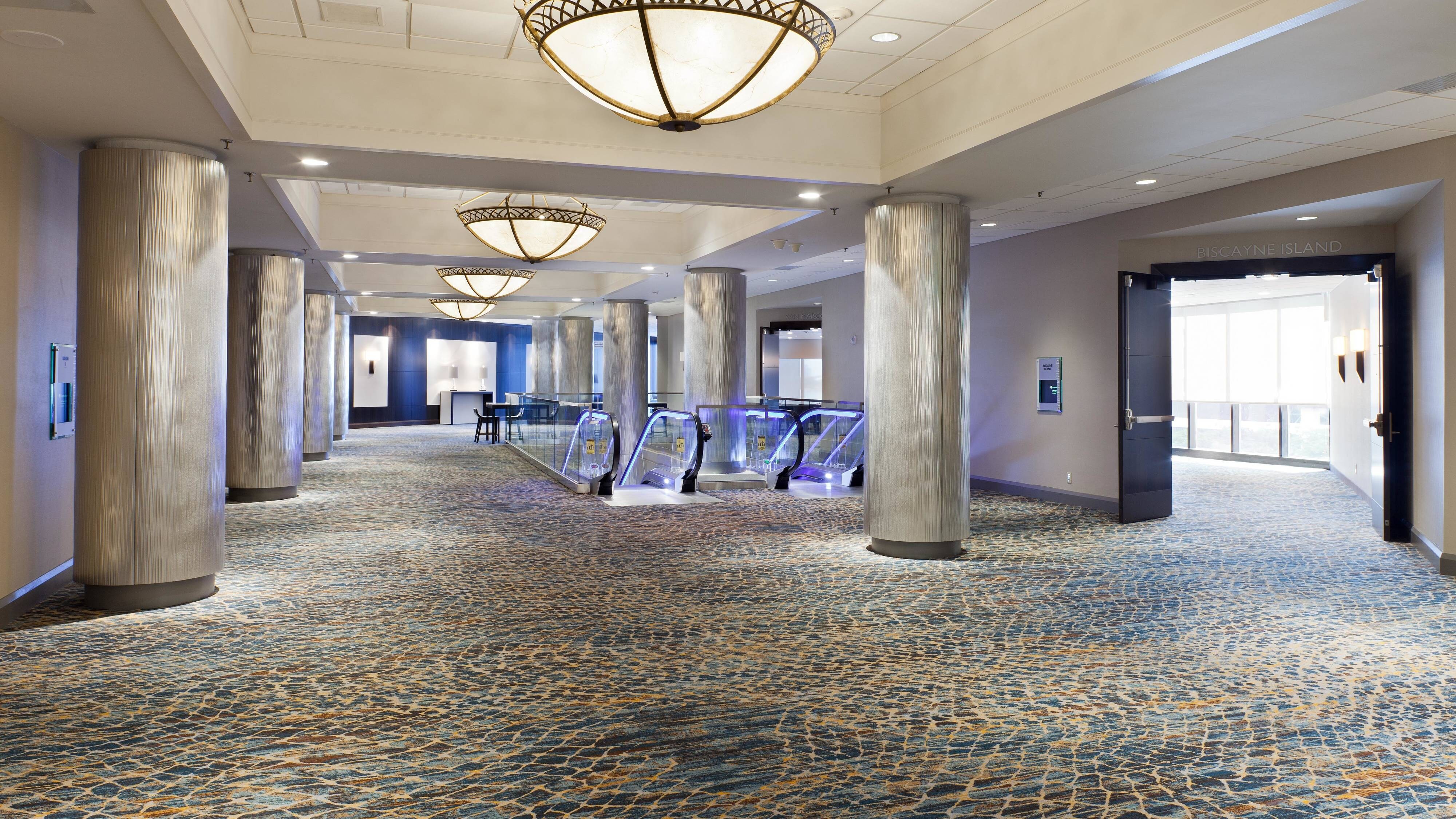 Our pre-function space is perfect for breaks
1/8
2/8
3/8
4/8
5/8
6/8
7/8
8/8