Experience Good Travel with Marriott Bonvoy
Good Travel with Marriott Bonvoy is a program that offers meaningful travel, allowing you the opportunity to create a positive impact as you explore and build deeper connections in local communities when you stay in our hotels.​
With over 100 curated experiences, the program focuses on three pillars – Environmental Protection, Community Engagement, and Marine Conservation. ​
Discover how you can contribute meaningfully to Marine Conservation with us at Sheraton Maldives Full Moon Resort & Spa.
Contact Us
+960 664-2010
Learn More about Good Travel
Adopt a Coral: Why It Matters
Rising Sea Temperatures Are Bleaching Coral
Maldives is home to over a thousand coral reefs. Due to rising sea temperatures, coral bleaching is taking place, threatening this beautiful, yet vital foundation of marine life.
Coral reefs are not only a beautiful sight to behold while snorkeling – they're home to marine ecosystems, providing both food and protection for marine life. Despite their significance, climate change and rising sea temperatures are causing coral reefs to bleach. In addition to losing their vibrant colors, bleaching can cause coral to deteriorate.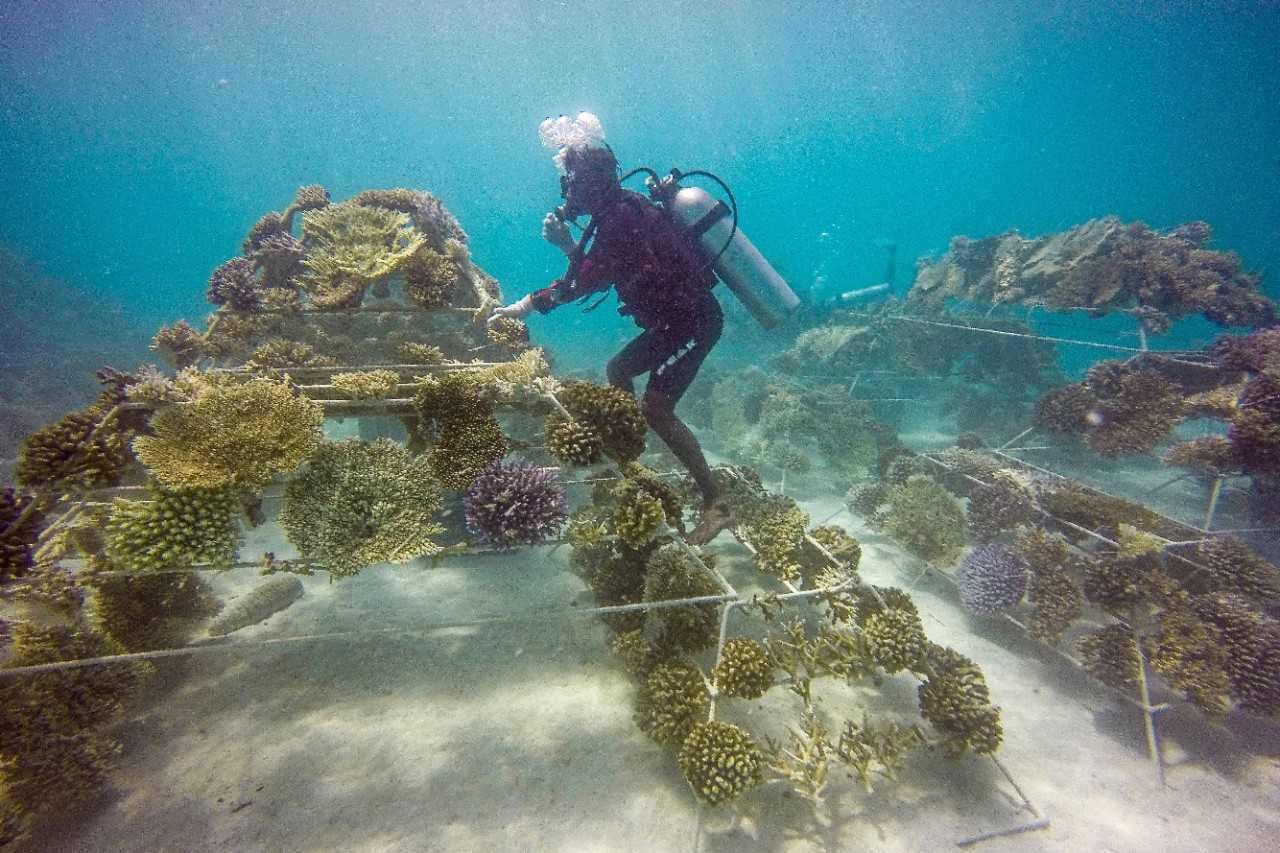 Adopt a Coral: The Experience
Join a Coral Frame-Building Experience 
In partnership with Reefscapers, we invite guests to participate in the coral-fragment plantation activity to promote reef habitats.
Guests can join our in-house Marine Biologist and participate in a 3-hour interactive frame-building activity by transferring coral fragments to a frame, which is then placed in the sea by our marine biologist. By attaching small fragments of corals onto a metal frame, the coral can grow and mature into new colonies in the resort's lagoon. Our team posts regular updates online, so guests can follow the growth of their corals from home.  Guests will also receive photo updates twice a year as the coral matures and flourishes over time.​
Guided House Reef Snorkeling Tour - Join our marine biologist on a private snorkeling tour of our house reef to learn about our coral propagation program​
Little Marine Biologist For A Day - a learning experience which allows kids to embark on a journey with our marine biologist and accompany on her mission to save corals and build reefs​
Marine life talk - An engaging conversation about marine conservation with Amélie
Adopt a Coral: The Impact
Boosting Reef Habitats with New Coral
The coral-fragment plantation activity offers guests a hands-on experience, while making a long-lasting impact by helping promote reef habitats and generate new coral. 
Guests will walk away with newfound knowledge and appreciation about coral and marine conservation, knowing they left the reef better than they found it by boosting reef habitats to generate new coral. ​
This will improve the marine habitat and increase the number of fish species and marine life in the surrounding areas. Within 6 months of being attached to the frames, the corals start to grow new branches and fish start returning. Within 3 years, it develops into a small reef that will eventually grow onto the natural reef substrate.​
The coral frames are designed and made on a local island in Baa Atoll called Fulhadhoo, providing employment for 250 local inhabitants and allowing them to develop skills outside of traditional fishing.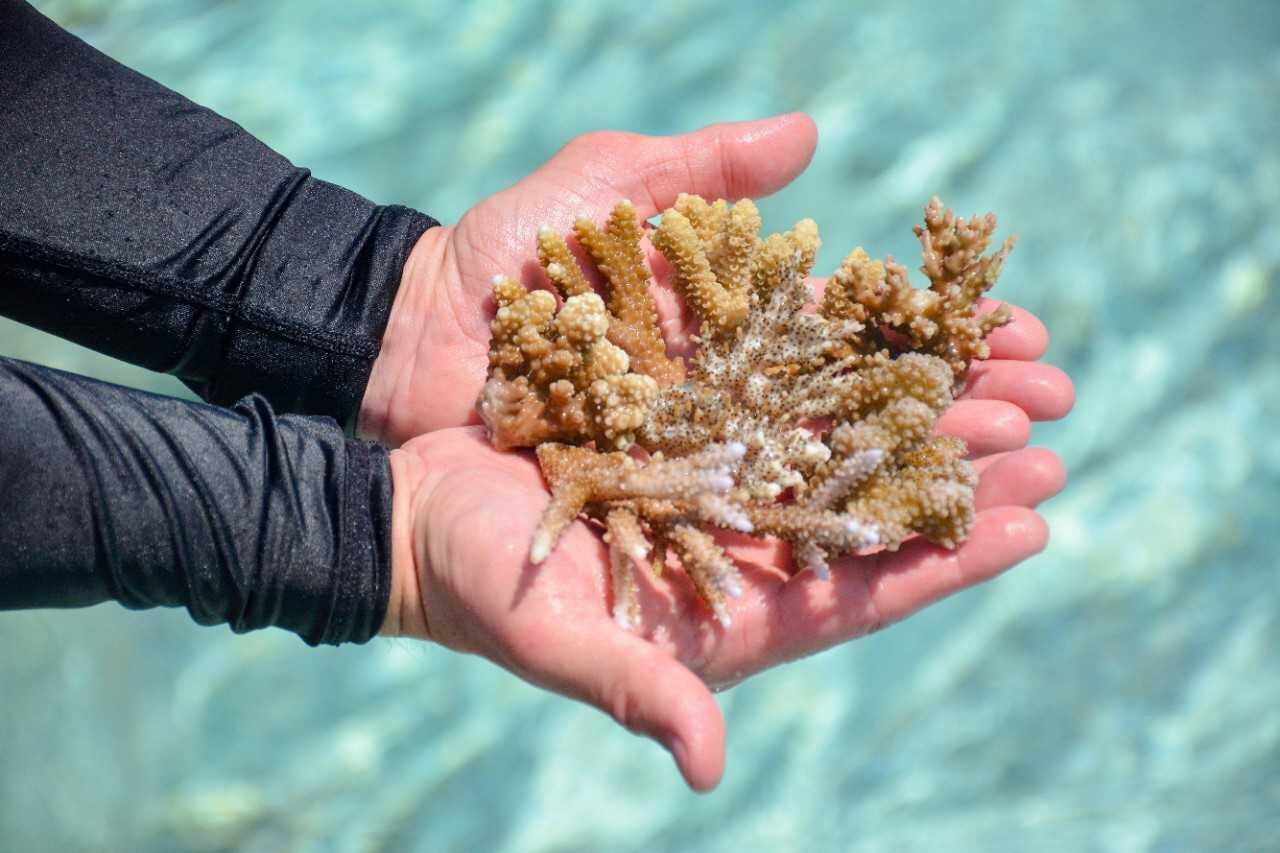 Coral Frame
Coral Plantation Activity
Coral Plantation Activity
Rescued Coral Colonies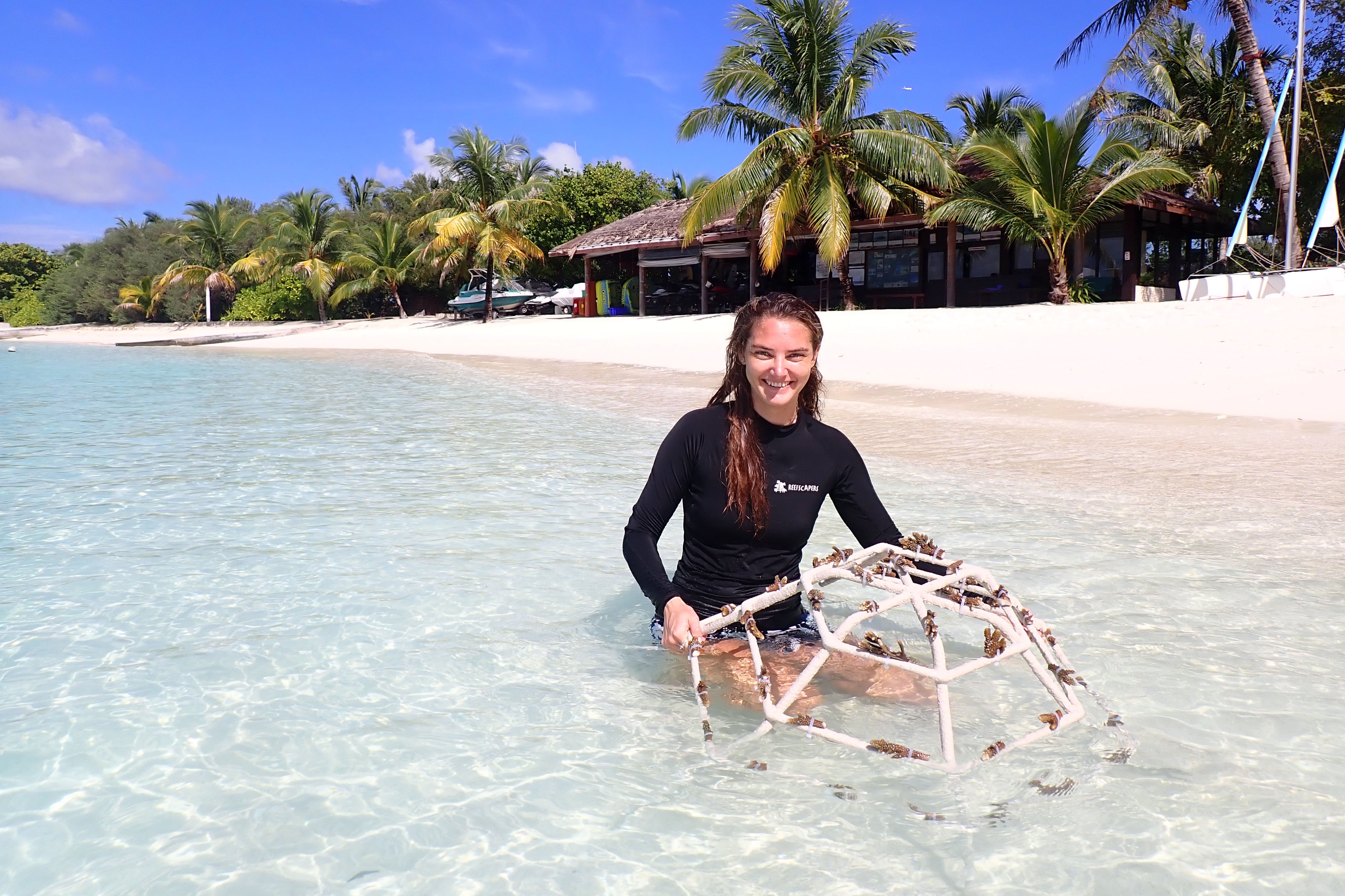 Coral Plantation Activity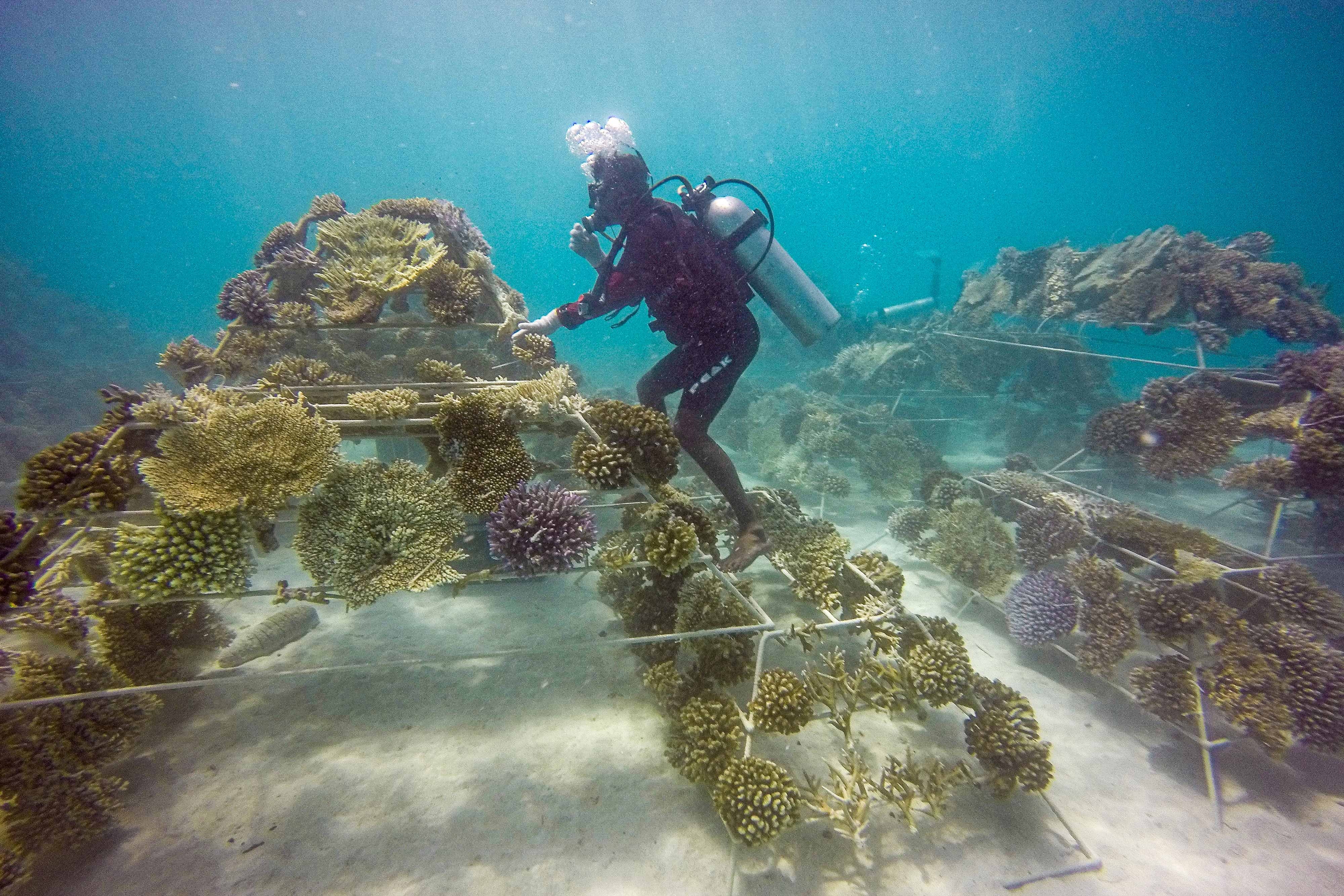 Rescued Coral Colonies