The Westin Maldives Miriandhoo Resort Exquisite Dining Venues
Dining
The Westin Maldives Miriandhoo Resort boasts four unique dining options for you to enjoy during your stay. The three restaurants and elevated bar guarantee memorable culinary experiences in breathtakingly beautiful surroundings. Cuisines range from our refined Japanese menu with a seafood focus at The Pearl to healthy, international dishes and all-day dining at Island Kitchen. Colorful bar and restaurant Hawker offers authentic Asian street food in a vibrant market-place set-ting while for those who want to relax, tapas and ocean views at Sunset Bar provide a perfect end to the day.
Destination Dining
Unique Dining Adventure Awaits
When you are far from the world, we bring the world to you, with an array of exciting international cuisines served in the most breathtaking of settings. For those looking to turn up the romance in a tropical setting, the team can arrange an intimate day excursions inclusive of a picnic lunch, a dining experience for two prepared by a personal chef, movie screenings and beach digout dinners.
Cooking Classes
Spice Up Your Skills
Indulge in a convivial and unforgettable experience, preparing a delicious meal or concocting a special dessert: a delectable, fun-filled program awaits you that combines learning with tasting.
The Perfect Place to Unwind
Crafted At Westin
With it's carefully chosen music playlists and free-spirited, easy-going vibe, this is one of the most social areas of the resort. We have an extensive menu of alcoholic and non-alcoholic drinks - our Crafted At Westin offers expertly mixed cocktails made from natural, local and artisanal ingredients.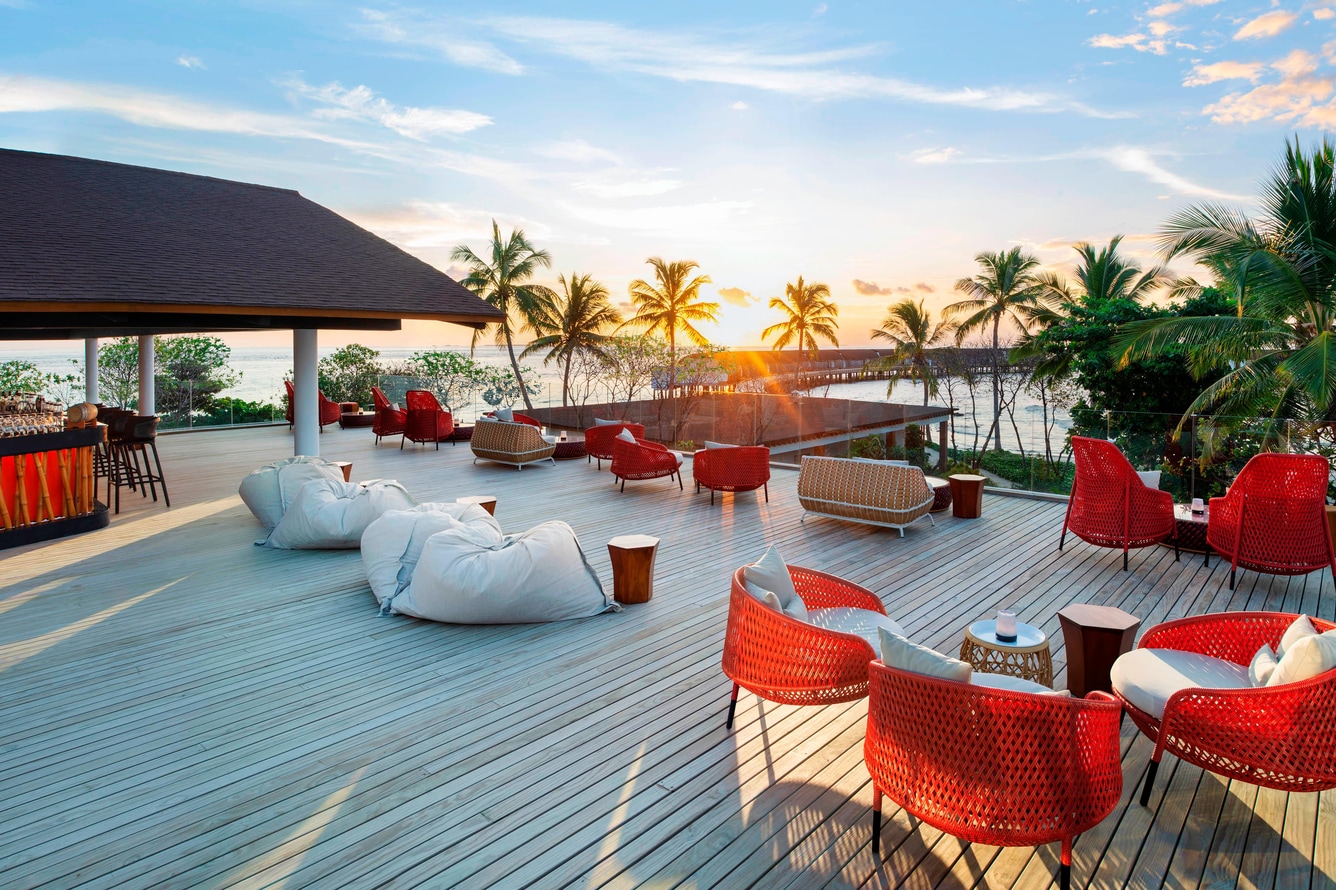 Enjoy the Sea Breeze
Relax in One of Our Many Lounges
Watch the waves roll in as you recline in one of our stylish and comfortable lounge areas perfectly situated around the resort for uninterrupted ocean views.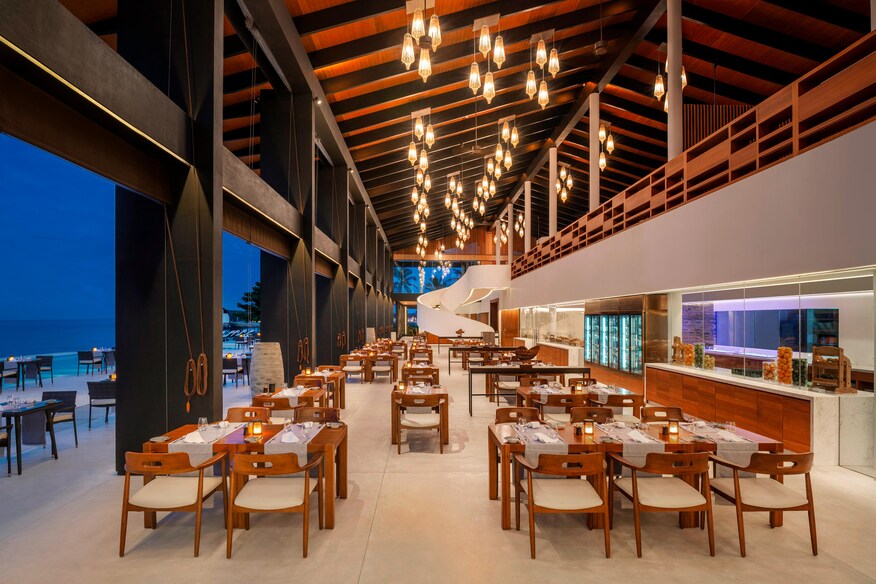 Unique Dining Options
With its open air kitchen area, Island Kitchen's expert chefs display their passion for food and flavors as they prepare your meal. During these events they can demonstrate not just their awe-inspiring kitchen skills, but also their ability to create dishes that aren't just beautiful to look at but taste delicious too.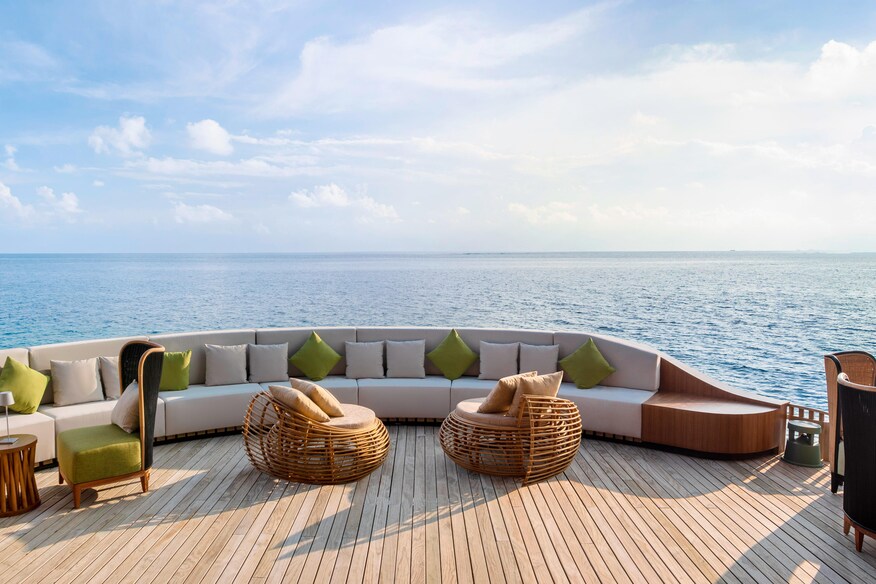 Sitting Over the Water
The Pearl offers a unique and elegant Japanese inspired dining experience. However it's not just the breathtaking setting that makes this restaurant so special, it's the combination of talented chefs, freshly caught seafood and well-chosen local ingredients blend together in traditional recipes to create exceptional dishes just as memorable as the highly personalized service.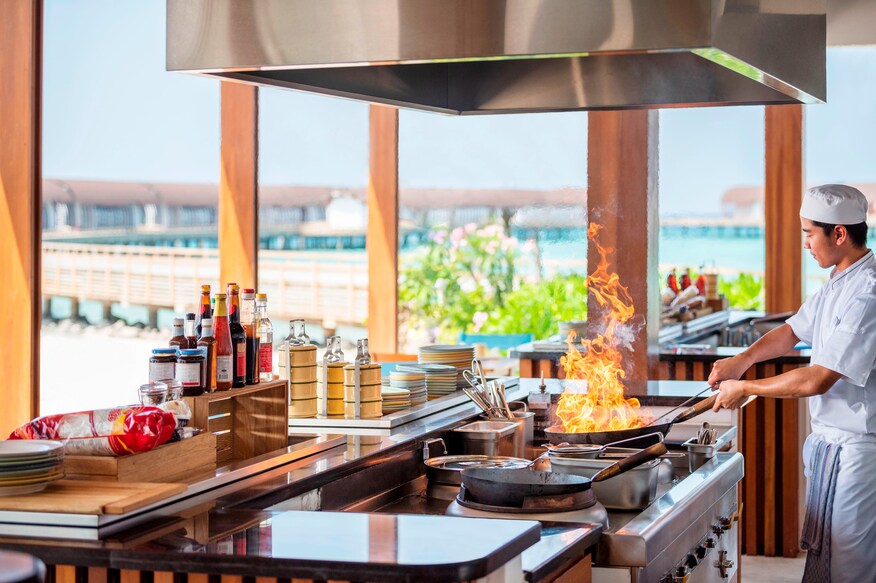 The Energetic Restaurant & Bar
The Hawker, named after the entrepreneurial street food vendors who make and sell their wares in markets all over the world, is a bustling dining experience that brings tradition alive for you to enjoy. Casual and colorful, Hawker has a live, open kitchen that showcases our talented chefs as they prepare authentic Asian street-food inspired by flavors from around the globe.