Go where the world can't follow.
Enjoy the M Club, our exclusive club located just off the lobby.
M Club delivers a new level of style for guests at the Tysons Corner Marriott. With a wealth of amenities and a prime location adjacent to Tysons Corner Center as well as a central location to countless companies and attractions, our club is designed to elevate your hotel experience.
Located directly off the lobby, our exclusive M Club is the perfect place to do business or simply relax. Our stylish club boasts striking views and ample natural light, as well as smartly-designed places to work, dine, recharge and reconnect.
You and a guest may enjoy:
24-hour access for non-alcoholic beverages, including Specialty Starbucks® coffee
Daily Breakfast: Monday to Friday served in M Club Lounge, Saturday and Sunday served in the restaurant
Evening hot appetizers, desserts, and bar service available adjacent to the M Club featuring local draft beer, spirits, & wine
High-speed wireless Internet access
Convenient charging stations
Four large high-definition TVs
Restaurant bookings and last-minute business needs
Express check-out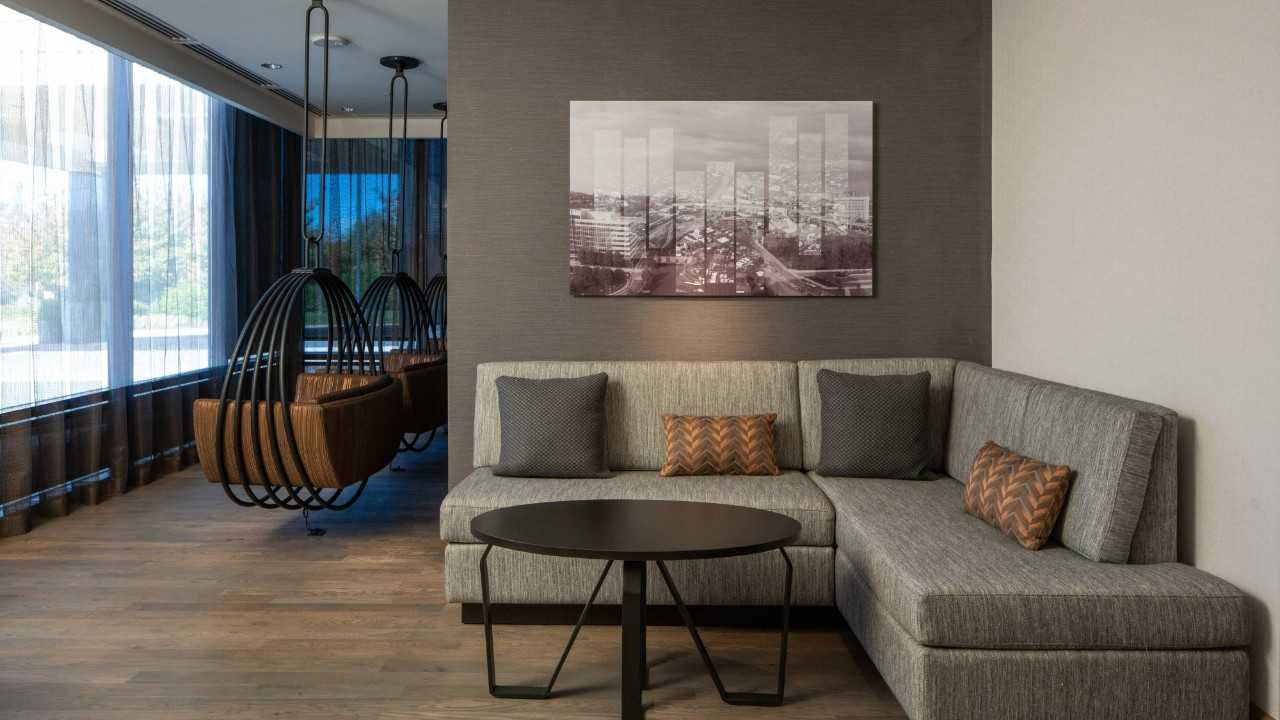 Three Ways to Receive Access to the Marriott Tysons Corner M Club
Exclusive access is reserved for Marriott Bonvoy TM Platinum Elite members, with one guest.
Upgraded access may be purchased with your room reservation (two guests per access key). Simply book a room type labeled "concierge lounge access" when making a reservation. To check availability click here. Upgraded access may also be purchased at check-in, but availability may be limited.

Meeting planners may purchase access for their VIP guests.
Additional guest passes are available for $30 per person.
Children age 8 and under, accompanied by a parent, are free.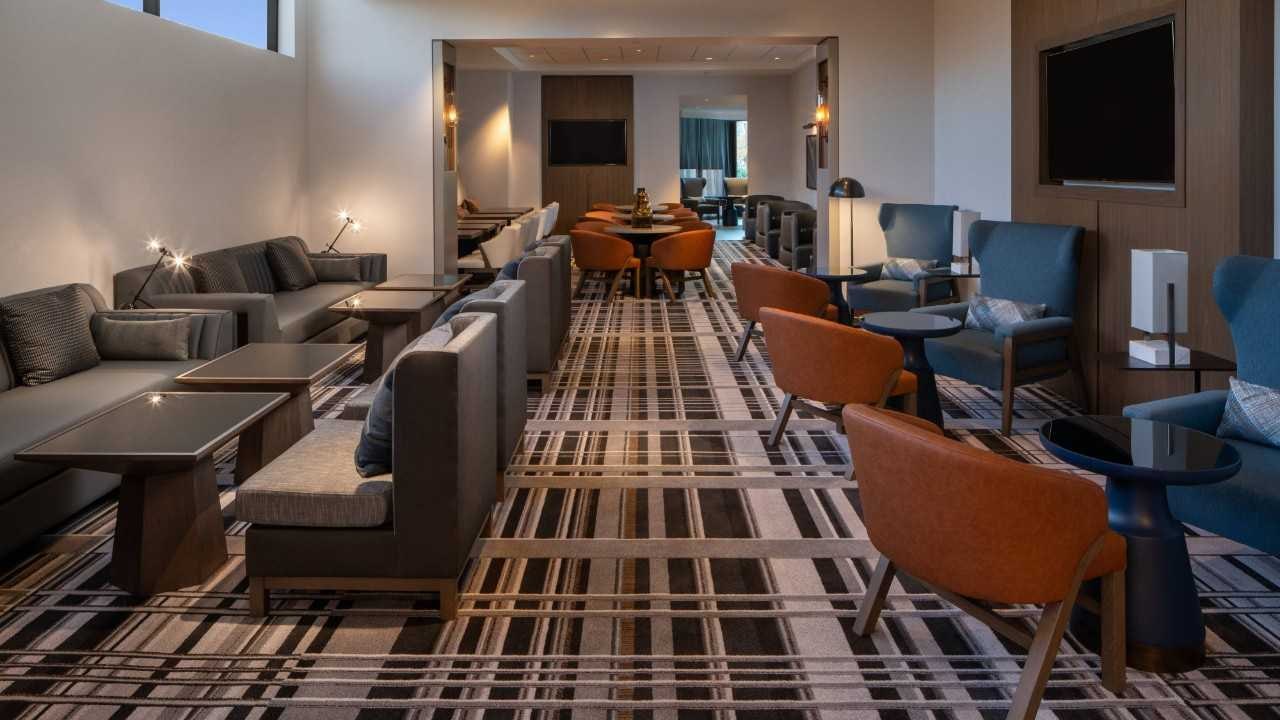 24/7 ACCESS
Hours
24/7 access: Non-alcoholic beverages & Specialty Starbucks® Coffee available 24 hours a day
Breakfast: Monday - Friday mornings (6:00am - 9:30am): a selection of pastries, cereals, and oatmeal, scrambled eggs, yogurts, fruit, Starbucks coffee, and juices (on weekends complimentary breakfast is served in our restaurant)
Snacks: Monday - Thursday afternoons (1:30pm - 10:30pm): a variety of snacks and nuts with a selection of fruit, and non-alcoholic beverages
Drinks and hors d'oeuvres: Sunday - Thursday Evenings (5:30pm - 7:30pm): selection of artisan cheeses, sweet and salty snacks, fruits, cookies and two of the Chef's crafted hors d'oeuvres