A whole lot of culture is served up with Midwestern charm — and famous barbecue.
Kansas City, Missouri, is filled with Spanish-inspired architecture, stunning public gardens and more than 200 fountains (which is how it got its nickname as the "City of Fountains"). A burgeoning arts district showcases the work of local artists and artisans. And there are art museums, yes, but also innovative and interactive museums devoted to our monetary system, World War I and trains, to name just a few of them. Add lively spots for KC's famous barbecue — slow-smoked with a dry rub and a tomato-based sauce — and craft beer and you've got a great weekend on tap.
See More
See Less
Explore Kansas City
Crown Center District
Crossroads Arts District
Overland Park
Crown Center District
Overview
Stop by the Money Museum at the Federal Reserve Bank of Kansas City where you can get a look at millions of dollars in the region's largest cash vault and bring home a (free) bag of shredded currency. Don't miss the National World War I Museum & Memorial.
Known For
Family-Friendly Activities, Museums
See More
See Less
Crossroads Arts District
Overview
This tiny neighborhood is packed with boutiques, artist studios and galleries. You could spend the whole day browsing the artwork and crafts, but save time for dinner. For a different kind of artistic expression, grab tickets to see the Kansas City Ballet or the Kansas City Symphony.
See More
See Less
Overland Park
Overview
Head here for the Indian Creek Hike & Bike Trail area and the Overland Park Arboretum & Botanical Gardens. You'll also find the Nerman Museum of Contemporary Art and the Museum at Prairiefire, where you can see live animals, explore architectural digs and rocket into space (via virtual reality).
Known For
Outdoor Activities , Museums, Biking
See More
See Less
Nearby Hotels and Resorts
Stay in The Center of it All
Immerse yourself in your destination at these centrally located hotels.
Showing 1-9 of 56 Hotels in Kansas City
1-9 of 56 Hotels
Discover Kansas City, Missouri, Over a Long Weekend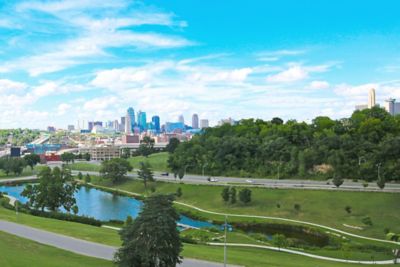 Get Outdoors
Explore Kansas City's remarkable outdoor spaces, including extensive hiking and biking trails. Then stop and smell the roses (and other flowers) at the Overland Park Arboretum & Botanical Gardens.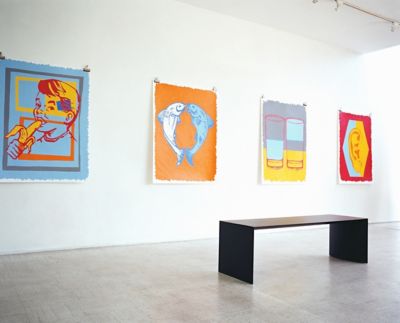 Take in the Arts
More than 400 artists work out of the Crossroads Art District, making it a great place to stroll and shop at any of the 100 studios and galleries that line the surrounding streets. Or check out any number of the great restaurants that make this neighborhood a foodie haven.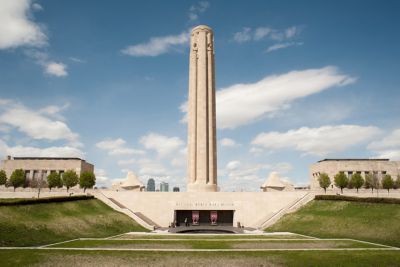 Take History Lessons (That Are Actually Fun)
Finish off your trip by visiting as many museums and attractions as possible in the Crown Center District. The Coterie Theatre and Money Museum are favorites, or pay a visit to the National World War I Museum & Memorial to take in some history.
Experience More, Spend Less
Showing 1-4 of 14 Offers in Kansas City
Courtyard Kansas City Downtown/Convention Center
Romantic Night Away in Kansas City
Treat your partner to a romantic night away in Kansas City with local chocolates and wine.
Details