Sixty miles of sand, oceanfront oases and classic beach town vibes
While the seemingly endless beaches are the main draw to Myrtle Beach, this coastal South Carolina town is also famous for its boardwalks, golf and Southern-fried everything (including ice cream). At the heart of it all is the nearly-200-foot-high SkyWheel, the best place to get a bird's-eye view of the Grand Strand, the area's 60-mile string of white-sand beaches.
See More
See Less
Explore Myrtle Beach
Myrtle Beach Boardwalk & Promenade
Murrells Inlet
North Myrtle Beach
Myrtle Beach Boardwalk & Promenade
Overview
The most iconic thing about Myrtle Beach is its nearly-200-foot-high SkyWheel — so hop aboard for whirling, twirling views over the town and sea. It's at the heart of the mile-long Boardwalk, and the next choice is yours: Either take your towel to the white-sand beach below or browse the shops, arcades and other attractions the Boardwalk has to offer.
Known For
Boardwalk, Dining, Nightlife, Beaches
See More
See Less
Murrells Inlet
Overview
Once home to the infamous pirate Blackbeard, Murrells Inlet offers a long list of outdoor activities, including kayaking, hiking and deep-sea fishing. The "seafood capital of South Carolina" also boasts waterfront eateries, serving up fresh fish and breathtaking views.
Known For
Dining , Nature, Nightlife
See More
See Less
North Myrtle Beach
Overview
You won't have trouble finding your beach along this 9-mile stretch of shoreline. But don't miss the community's other attractions, including a pirate-boat-themed cruise around the Intracoastal Waterway. At Barefoot Landing, dine outdoors on messy buckets of shrimp and crab legs and try out flights of beer from the local brewery. And the nightly roster of live music will give you a chance to dance like a local — the area is the birthplace of South Carolina's official state dance, the Shag, after all.
Known For
Beaches , Live Music, Entertainment
See More
See Less
Nearby Hotels and Resorts
Stay in The Center of it All
Immerse yourself in your destination at these centrally located hotels.
Showing 1-9 of 13 Hotels in Myrtle Beach
1-9 of 13 Hotels
Explore 60 Miles of Beaches in Myrtle Beach, South Carolina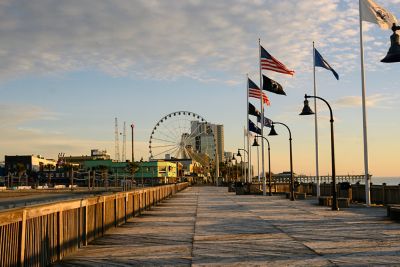 Head to the Beach
Swing by local institution Johnny D's for their famed chicken and waffles before hitting the beach. Lounge about or catch some waves, then cap off your afternoon soaring above it all on the SkyWheel, taking in the expansive views over the Grand Strand.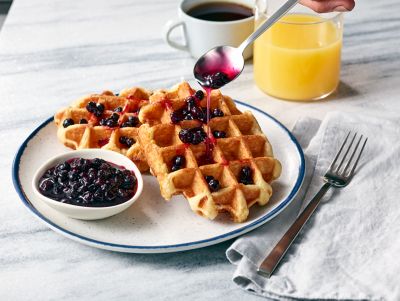 Hop Aboard a Pirate Ship
Hop into go-karts for an action-packed adrenaline rush, then trace Blackbeard's footsteps with an exciting water adventure. And if your idea of "me time" includes spa treatments or a few hours on a golf course, you're in the right place.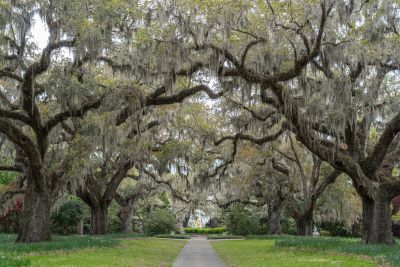 Take in the Natural Sights — Off the Beach
Take in Myrtle Beach's natural surroundings from the water, by kayak or fishing boat, and in Brookgreen Gardens.
Experience More, Spend Less
Showing 1-4 of 9 Offers in Myrtle Beach
Sheraton Broadway Resort Villas
Stay Longer, Save More
It's time to take a well-deserved getaway! Save up to 20% at select Marriott Vacation Club®, Sheraton® Vacation Club or Westin® Vacation Club resorts worldwide.
Details