This college town has a serious surfer scene — and is surrounded by redwoods.
The laid-back coastal city of Santa Cruz, California, along Highway 1 has a personality that's split three ways. Enjoy carefree fun on the wooden roller coaster and historic carousel at the old-timey Santa Cruz Beach Boardwalk. Lace up your hiking boots for treks through dense redwood groves, along coastal bluffs and in Mediterranean-influenced gardens. Or embrace your hippie-cool side with a visit to downtown's boho boutiques, book and vinyl-record shops, live music venues and funky sidewalk cafés.
See More
See Less
Explore Santa Cruz
Capitola Village
Downtown
Pleasure Point
The Boardwalk
West Cliff Drive
Nearby Hotels and Resorts
Stay in The Center of it All
Immerse yourself in your destination at these centrally located hotels.
Showing 1-9 of 87 Hotels in Santa Cruz
1-9 of 87 Hotels
Cruise Santa Cruz, California, in Just Three Days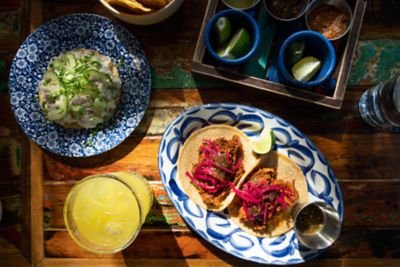 Stroll a Pier and a Boardwalk
It's easy to slip into vacation mode when you hear the clickety-clack of a wooden coaster or the Wurlitzer sounds of a carousel going round and round. Spend a day savoring the throwback pleasures of the Santa Cruz Beach Boardwalk and the Santa Cruz Wharf, the West's longest wooden pier.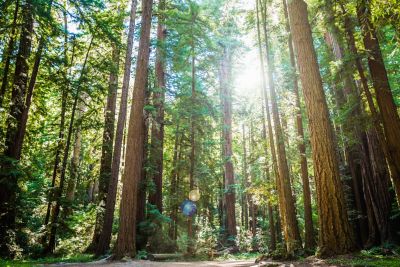 Let Mother Nature Be Your Guide
Step away from the beachfront bustle to visit some of Santa Cruz's remarkable parks and preserves. Take a train ride or a hike through towering redwood groves, enjoy coastal views and zipping hummingbirds at botanical gardens and trek to secluded coves and beaches just north of town.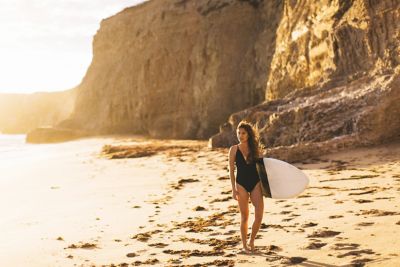 Go Surfing — and Shopping
Visit the city's world-class surfing museum and pull on a wetsuit for a lesson. Learn about ocean creatures at a working marine lab, then hang out in hippie-cool downtown, browsing boho-chic boutiques and lunching in charming sidewalk cafés.
Experience More, Spend Less
Showing 1-4 of 23 Offers in Santa Cruz