This Arizona hub for food and nature has a chill Southwestern vibe.
The allure of Tucson, Arizona, a hub for both culture and nature, is its vibrant downtown, filled with museums, music and nightlife. As the very first UNESCO City of Gastronomy in America, it is also a major destination for foodies. And the area's wellness and fitness amenities are legion, from yoga and spa retreats to hiking and biking in nearby Saguaro National Park. With 350 days of sunshine each year, Tucson is a reliable spot for outdoor adventures, alfresco dining and so much more.
See More
See Less
Explore Tucson
Downtown Tucson
El Presidio Historic District
Fourth Avenue
Downtown Tucson
Overview
The renaissance of downtown Tucson is complete — and this area now draws locals and visitors alike to its restaurants, bars, galleries and shops, many of which stay open well into the night. Conveniently served by streetcars, downtown is also a destination for happy hour, fine dining and nightlife.
Known For
Dining, Nightlife , Art Galleries
See More
See Less
El Presidio Historic District
Overview
The site where the city of Tucson was established as a Spanish military fort in 1775, El Presidio is now a destination for historic and cultural landmarks, notably the Tucson Museum of Art. Explore the neighborhood to find adobe buildings and Anglo-American architecture.
Known For
Museums, History, Architecture
See More
See Less
Fourth Avenue
Overview
Fourth Avenue offers a funky combination of thrift shops, galleries, boutiques and nightlife. Conveniently served by streetcars, this area is popular with college students, who flock to the coffee shops, affordable restaurants and bars.
Known For
Shopping, Nightlife , Restaurants
See More
See Less
Nearby Hotels and Resorts
Stay in The Center of it All
Immerse yourself in your destination at these centrally located hotels.
Showing 1-9 of 17 Hotels in Tucson
1-9 of 17 Hotels
Tour Tucson, Arizona, and Its Stunning Desertscapes — All in Three Days
Get to Know Tucson's Food Scene
Discover downtown Tucson by riding its streetcar, exploring an impressive museum and tasting its many regional comestibles — from craft beer to Mexican food. Get your bearings with a self-guided tour through some of the city's most historic sites along the Turquoise Trail.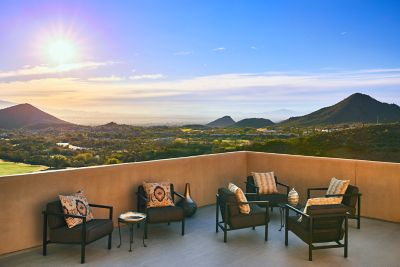 Go Beyond the City Limits
Go beyond the city limits to see the beauty of the desert with a full day of outdoor adventure, including hiking or biking in Catalina State Park and wandering through the Tucson Botanical Gardens. End the day with a relaxing spa treatment and sunset cocktails.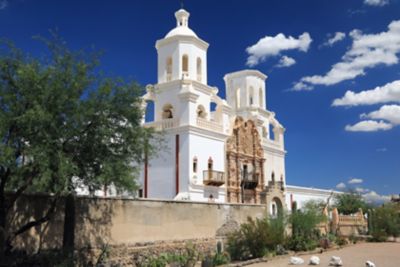 Take in Desert Beauty and a Mexican Feast
Experience the dramatic scenery of Saguaro National Park, visit a historic mission and feast on Mexican American fare along 12th Avenue. Finish your trip with live music and dancing at one of Tucson's honky-tonk bars.
Experience More, Spend Less
Showing 1-4 of 17 Offers in Tucson
Multiple Locations
Summer Savings & Seasonal Packages
Create new memories this summer with our favorite packages of the season and save.
Details