Bring Your Meeting to Gaylord Texan Resort & Convention Center
Meetings & Events
Discover why our magnificent Dallas-area event venues are the pride of Grapevine. Featuring over 490,000 square feet of flexible meeting space, you'll find that you can create the perfect room to host any business event, no matter the scope or size. Our hotel also boasts 1,814 stylish guest rooms, including 127 spectacular suites, 4.5 acres of indoor gardens and waterways, on-site entertainment, countless attractions, and superb restaurants. For your next meeting in Grapevine, give your attendees every option imaginable to unwind and reconnect with colleagues all in one place at Gaylord Texan Resort & Convention Center.
10,000
Capacity Largest Space
Glass Cactus
Corporate meetings take on a decisively new vibe at Glass Cactus. The ample natural lighting, quality acoustics, spacious seating arrangements, giant stage, and state-of-the-art audiovisual technology make it the optimal venue for tackling important business. Casual meeting breaks will feel more like mini-escapes as you breathe in some fresh lake air on one of our two giant outdoor patios.
Learn More

Bluebonnet Boardroom
Bluebonnet Boardroom is located on the fourth floor of Lone Star Tower, this 720-square-foot boardroom is the ideal choice for an executive breakout room. Elegantly appointed, it affords executives a quieter space for top-level meetings, for up to 12 attendees.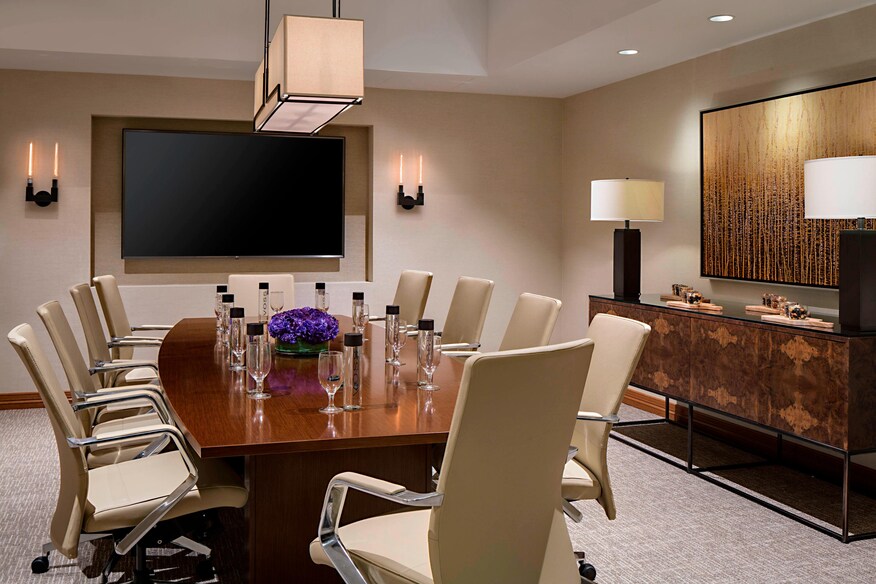 Vineyard Boardroom
Our Vineyard Boardroom is located off the main lobby near guest registration. The Vineyard Boardroom accommodates up to 10 people, perfect for smaller breakout sessions.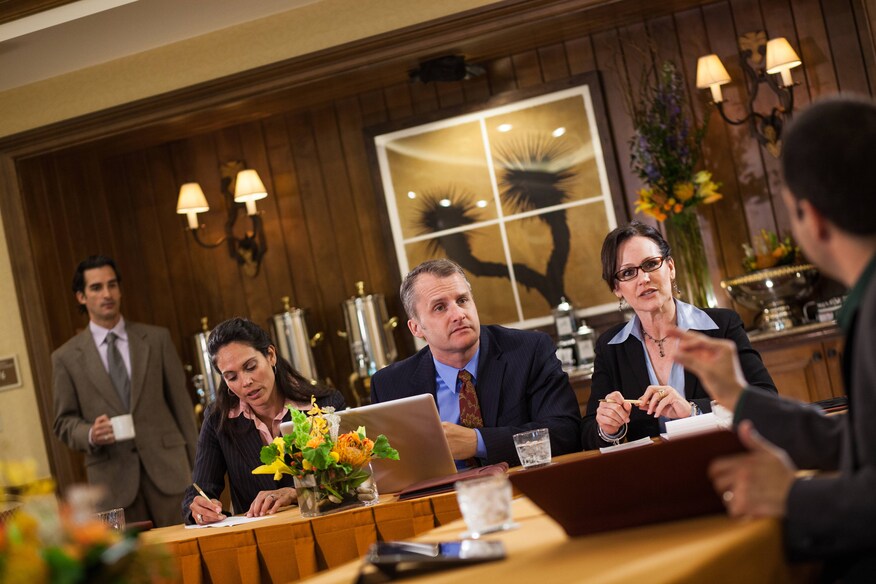 Primrose Boardroom
Primrose Boardroom is an intimate 528 sq ft space and decision-makers best friend. State-of-the-art, audio/visual capabilities with stunning views of the awe-inspiring atrium create an unforgettable space for executive meetings.
Located in the New Vineyard Tower Expansion
Tate Ballroom
The Tate Ballroom offers 32,010 square feet of meeting space and 11,270 square feet of pre-function space. With Texas style and hospitality, we invite you to experience the energy and excitement of the Lone Star State.
What to Expect at Gaylord Texan
Taking care of our guests has always been our number one priority. We have implemented a variety of new protocols and elevated practices, in response to the COVID-19 pandemic and keeping with our high standards of cleanliness and commitment to providing excellent service. We have also made a few adjustments to the services, amenities and facilities available during your stay.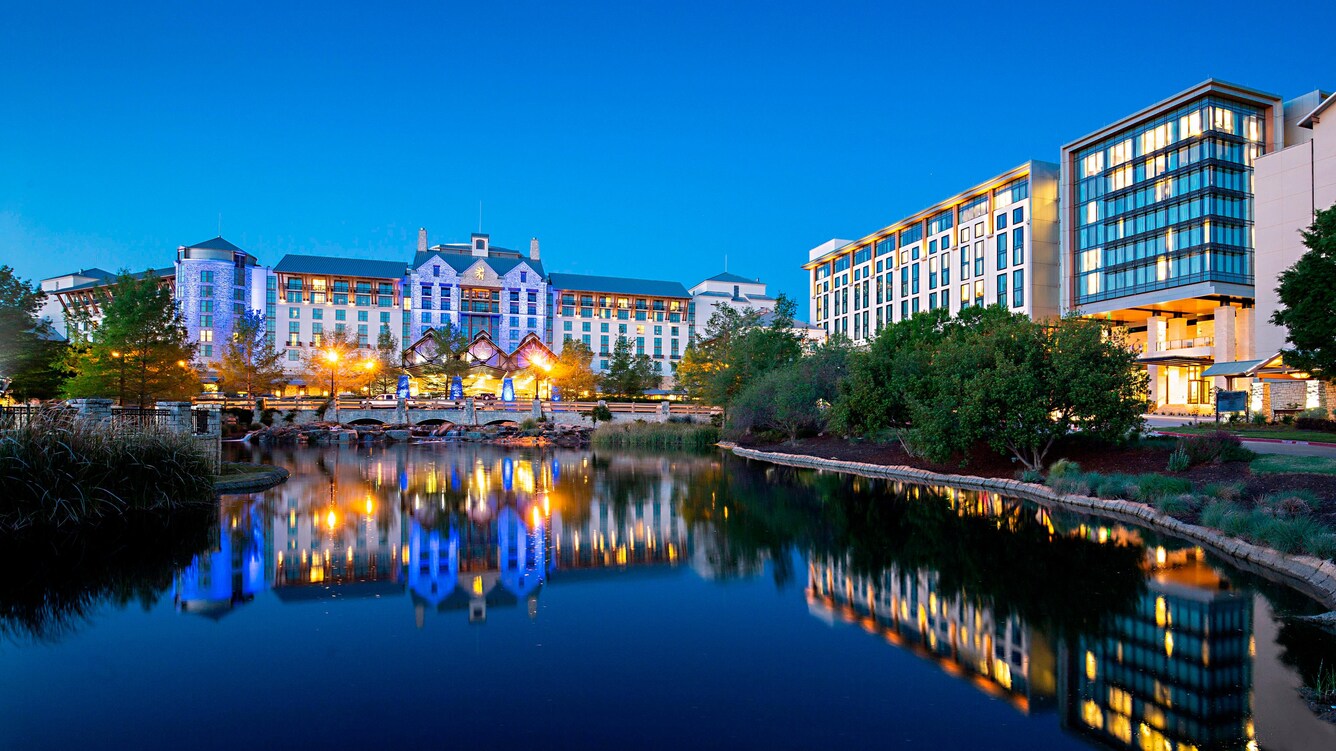 Business Center
Our On-site Business Center is Staffed
You know how important it is to be able to conduct business when you're away from the office. Today's fast-paced, around-the-clock business cycle demands it. That's why Gaylord Texan Convention Center provides you and your attendees an office away from the office.
Event Spaces
Featuring more than 490,000 square feet of flexible meeting, convention, outdoor, exhibit and pre-function space, Gaylord Texan Resort & Convention Center blends style and function for your event near Dallas. Your next gathering in Grapevine, Texas, can find a home in our grand banquet halls or versatile venues.
Vineyard Tower Expansion
Rustic yet refined, the $120 million Vineyard Tower expansion at Gaylord Texan Resort & Convention Center boasts 303 luxury guest rooms, an outdoor terrace offering spectacular views of Lake Grapevine, and 86,000 square feet of carpeted meeting space, including a 30,000-square-foot ballroom, 30,000 square feet of breakout space and 26,000 square feet of pre-function space.
Lone Star Tower Conference Rooms
These conference rooms are part of our exclusive "Hotel within a Hotel" concept. In close proximity to guest rooms, these conference rooms afford attendees a more personalized meeting environment in an intimate atmosphere. The Pecos and Del Rio Conference Rooms are steps away from the Yellow Rose Ballroom. On the third floor, the Appaloosa, Palomino, and Mustang Conference Rooms offer 540-1,026 sq-foot of flexible meeting space.
Call For More Information: 214-674-5242
Freeman
Freeman is the world's leading provider of integrated services for face-to-face marketing events including expositions, conventions, corporate events and exhibits. Freeman is proud to serve as the recommended in-house service contractor for Gaylord Hotels and conveniently located on property to assist you and your exhibitors. Freeman is uniquely qualified to provide exemplary service and cost effective solutions to Gaylord customers. No matter the size or scope of the project, Freeman is prepared to ensure that event managers, exhibitors and attendees alike experience success.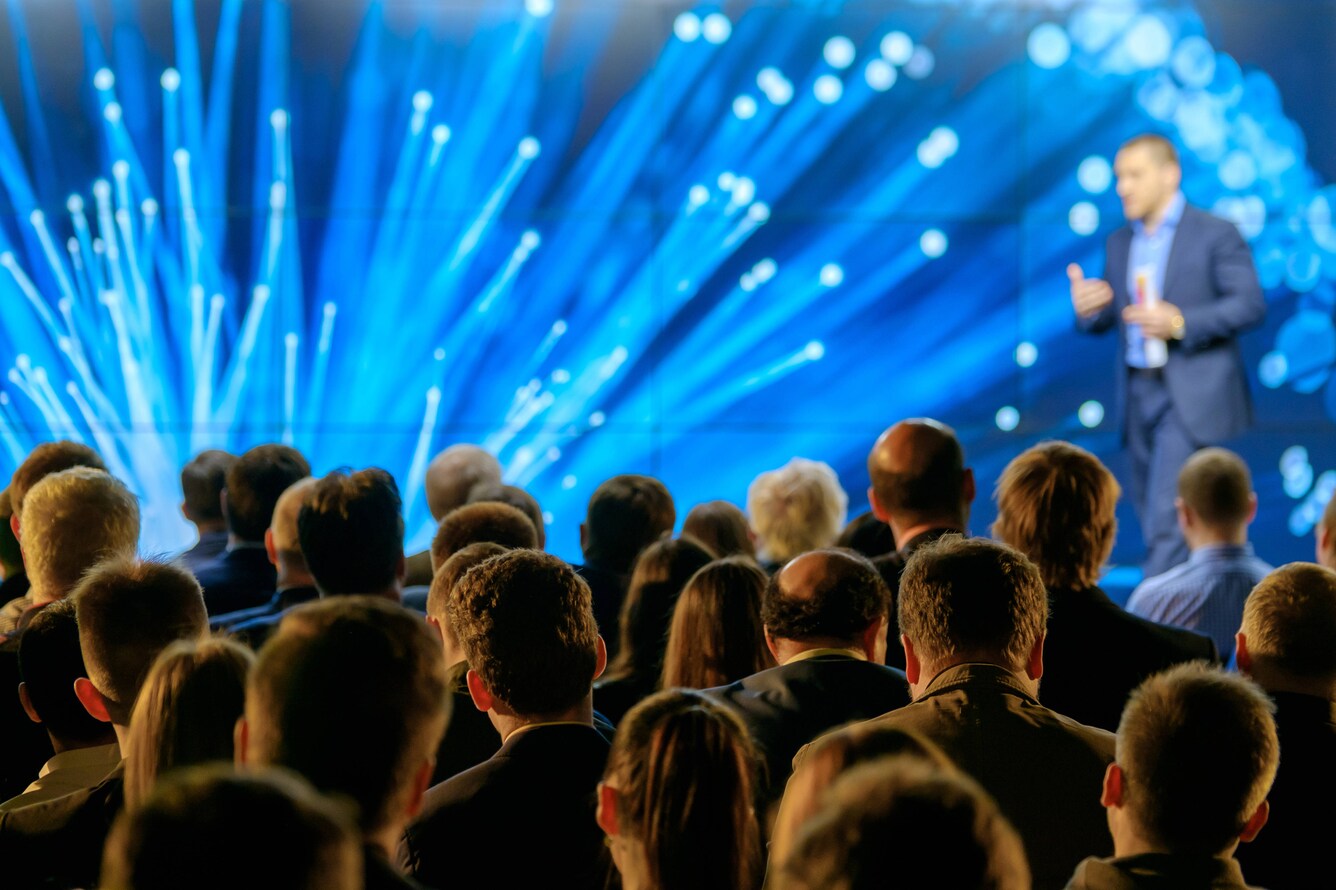 Make business in Grapevine a pleasure in inspiring meeting venues totaling over 490,000 square-feet.
Make waves in our Glass Cactus meeting space overlooking Lake Grapevine.
Those looking to accommodate all of their event guests can easily do so when they book a block of 10 or more.
Your guests will be in awe of the majestic 3,000-square-foot marbled foyer leading up to Gaylord Texan's 179,520-square-foot Longhorn Exhibit Hall.
Focus on work while our professional planners take care of the details for your event in Grapevine.
Invite 10,000 guests to our Longhorn Exhibition Hall for an unforgettable Texas-sized meeting.
All of our event venues are outfitted with high-speed Wi-Fi and state-of-the-art AV equipment.
The four stunning ballrooms, ranging in size from 3,306 square feet to 49,025 square feet, provide the perfect setting for large receptions, banquets, galas or general sessions.
Keep your meeting guests happy by providing a delicious meal served by our catering staff.
Before and after the event, utilize the pre-function space in our scenic atrium for networking.
We also offer more intimate venues that are perfect for smaller business functions such as team-building sessions or training seminars.
Meeting Services
AV technician
Carpenter
Copy service
Decorator
Electrician
Laborer
Locksmith
Photographer
Security guard
Videoconferencing
Catering
Afternoon Break
Coffee Break
Continental Breakfast
Dinner
Full Breakfast
Lunch
Reception
Meeting Equipment
AV equipment
CD player
LCD Panel
LCD projector
Microphone
PA system portable
Polling devices
Rear screen projection
Stage: installed
Stage: portable
TV
TV production service provider
Video camera
Walkie talkie radios
High-speed Internet access
Meeting rooms: Wired, Wireless
Business Services
Copy service
Fax service
Fee for each additional page of outgoing fax
Fee for first page of incoming fax
Full-service business center
Messenger service
Network/Internet printing
Notary public
On-site Business Center is Staffed
Overnight delivery/pickup
Post/parcel
Event Services & Technology
Built with you in mind, Gaylord Texan sets the benchmark for hosting meetings and conventions. We consistently earn the highest honors in the meeting and conference industry thanks to our supreme level of service and commitment to your meeting's success from start to finish. Discover why planners and attendees alike say it's like no place they've ever been.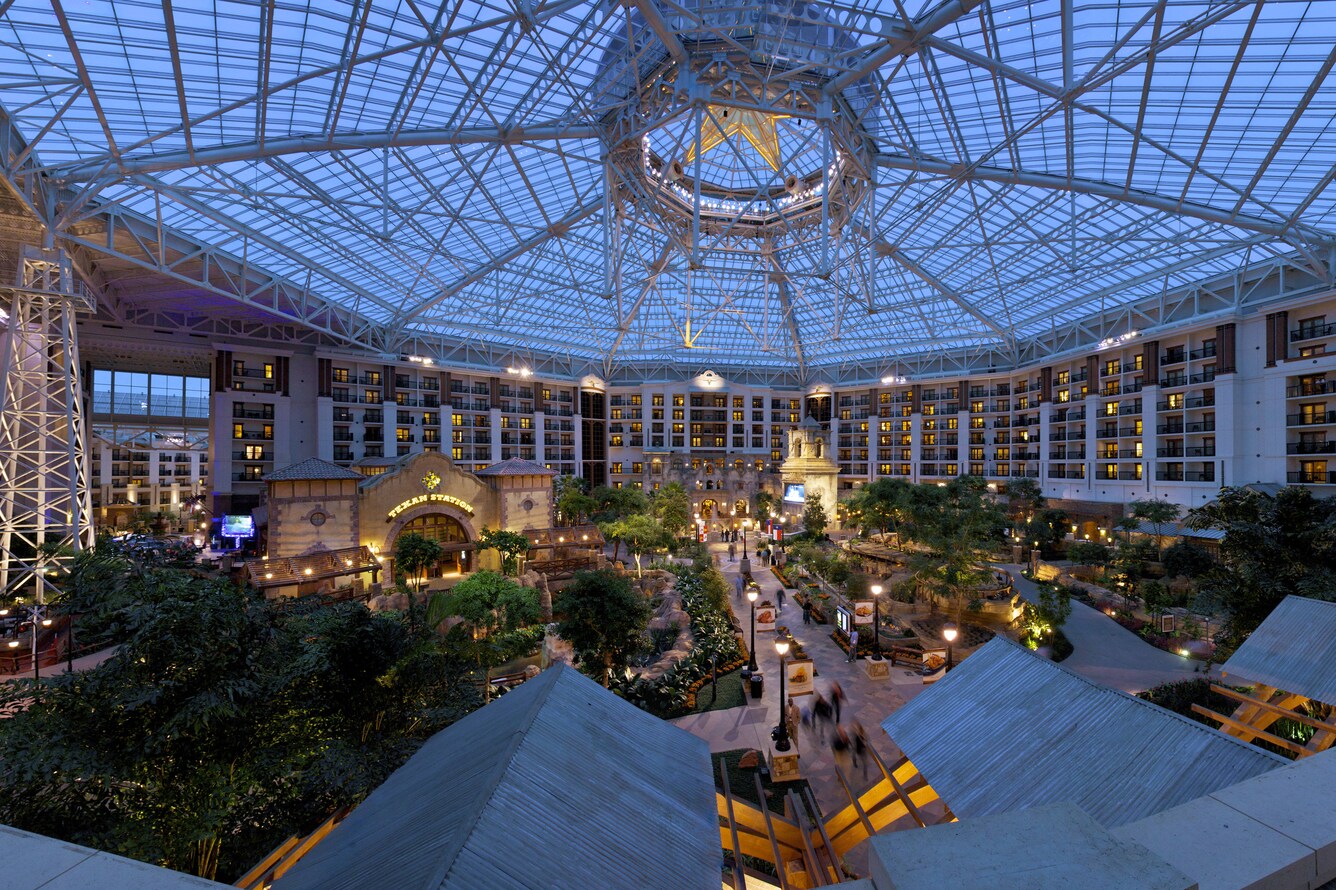 Get Connected. Get Results.
Our entire 400,000 square feet flexible meeting space is wired with state-of-the-art high-speed Internet connections at lightning speeds. Gaylord Texan can also provide wireless Internet access throughout the Convention Center. Gaylord Hotels' expertise in the meetings and conventions arena is unrivaled. You'll benefit from the extensive knowledge our team of technical professionals brings to your event.
Professional Meeting Services
Strength in numbers, an adage that still holds true. Especially in the conventions and meetings industry where it takes skilled, dedicated and accommodating professionals to deliver an incredible meeting experience. Luckily when you book your meeting at Gaylord Texan, you've got a winning team on your side. 
We're your secret weapon, here to make you shine. Our dedicated service managers partner with you to coordinate every detail, assuring your satisfaction every step of the way. Gaylord Texan is proud to introduce your Conference Services team.
The Convention Services Manager is your main contact throughout the entire planning process and serves as command central in planning and executing your event. In preparing for your meeting, the Convention Services Manager oversees the entire hotel staff to ensure perfection.
You're always a VIP at Gaylord, no matter the size of your meeting. Smaller, more exclusive meetings enjoy the expertise of the Executive Meeting Manager, whose vast experience with groups of this size means you'll have an expert on hand as your dedicated resource for every aspect of your meeting.
This specialized team handles everything you need for a larger gathering in the Gaylord Texan's Exhibit Hall in the Convention Center.
Your every dining and break-time need will be met and executed to perfection with the expertise of The Catering Manager, who works side-by-side with the Convention Services Manager to plan exceptional culinary solutions.
Event Experience Managers, also called "Teal Coats" for their easily identifiable teal-colored jackets, will be assigned specifically to your event, ready to meet your moment-to-moment needs. Our managers are always visible, accessible and knowledgeable. Larger groups may be assigned multiple Teal Coats, while smaller functions will share a Teal Coat assigned to the same function-area space. When you need something done, our Teal Coats make it happen. When it comes to your next meeting, think Teal, the new color of a successful meeting.
Our Technology Solutions Manager specializes in technology for meetings and takes a creative approach to your needs by leveraging their in-depth knowledge of the hotel and the meetings industry to come up with innovative programs. You'll be amazed at what you can accomplish with their help. Once you're on-site, they'll make sure your meeting, from set-up to break-down, is as flawless as possible.
Brand Your Meeting
We'll work with you to coordinate the most impactful and effective way to present your message-from signage and banners in the atrium to logoed desserts; let your imagination soar. It's like having a full-service marketing agency at your fingertips, at a fraction of the cost. We'll help turn your vision into reality. Just ask your Convention Services Manager how we can help with branding your event.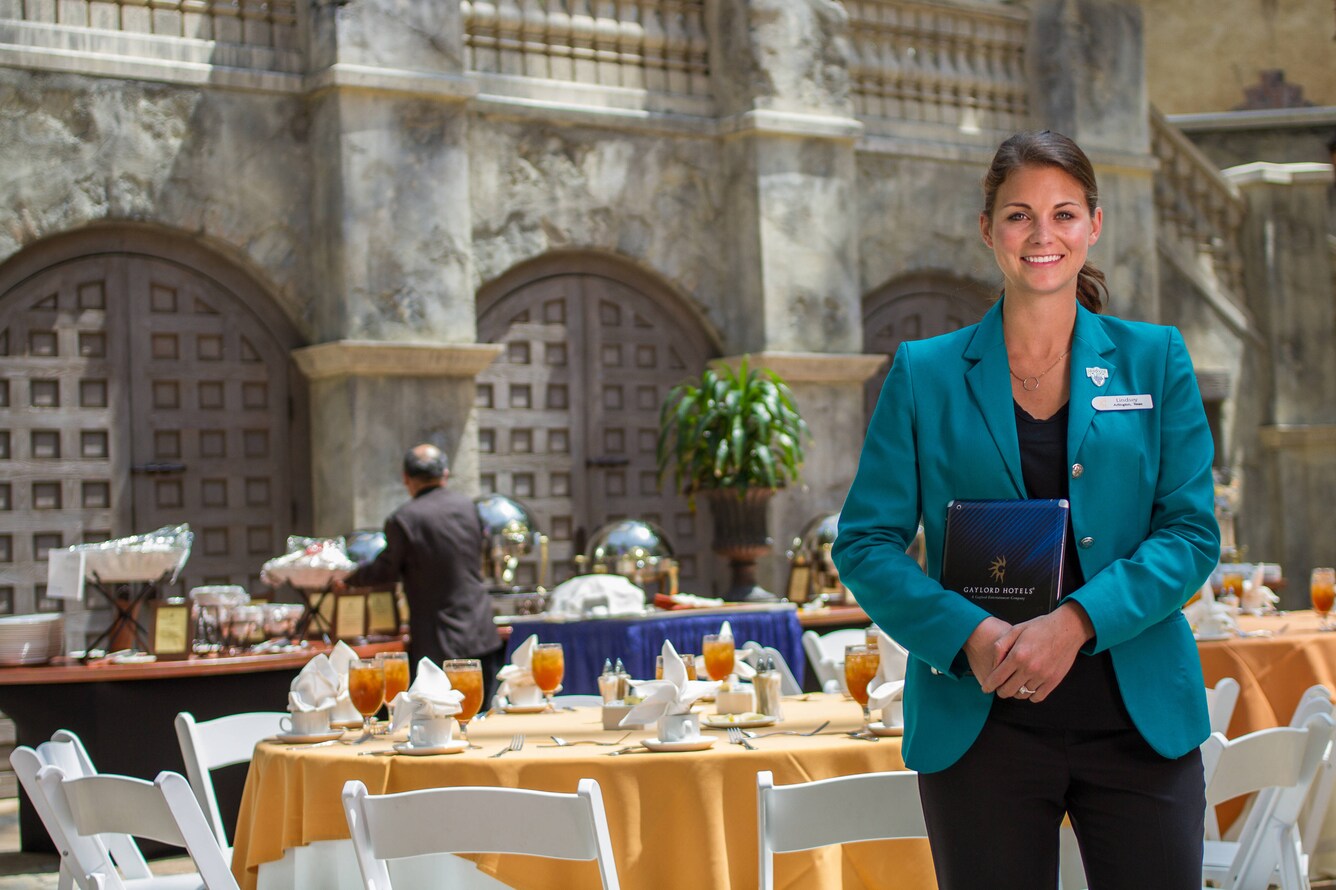 Attend Your Meeting
Check in before your stay, receive instant alerts when the room is ready and check out by skipping the front desk. Available for Marriott Bonvoy Members only. Pinpoint your location within the resort and let the app guide you with step-by-step!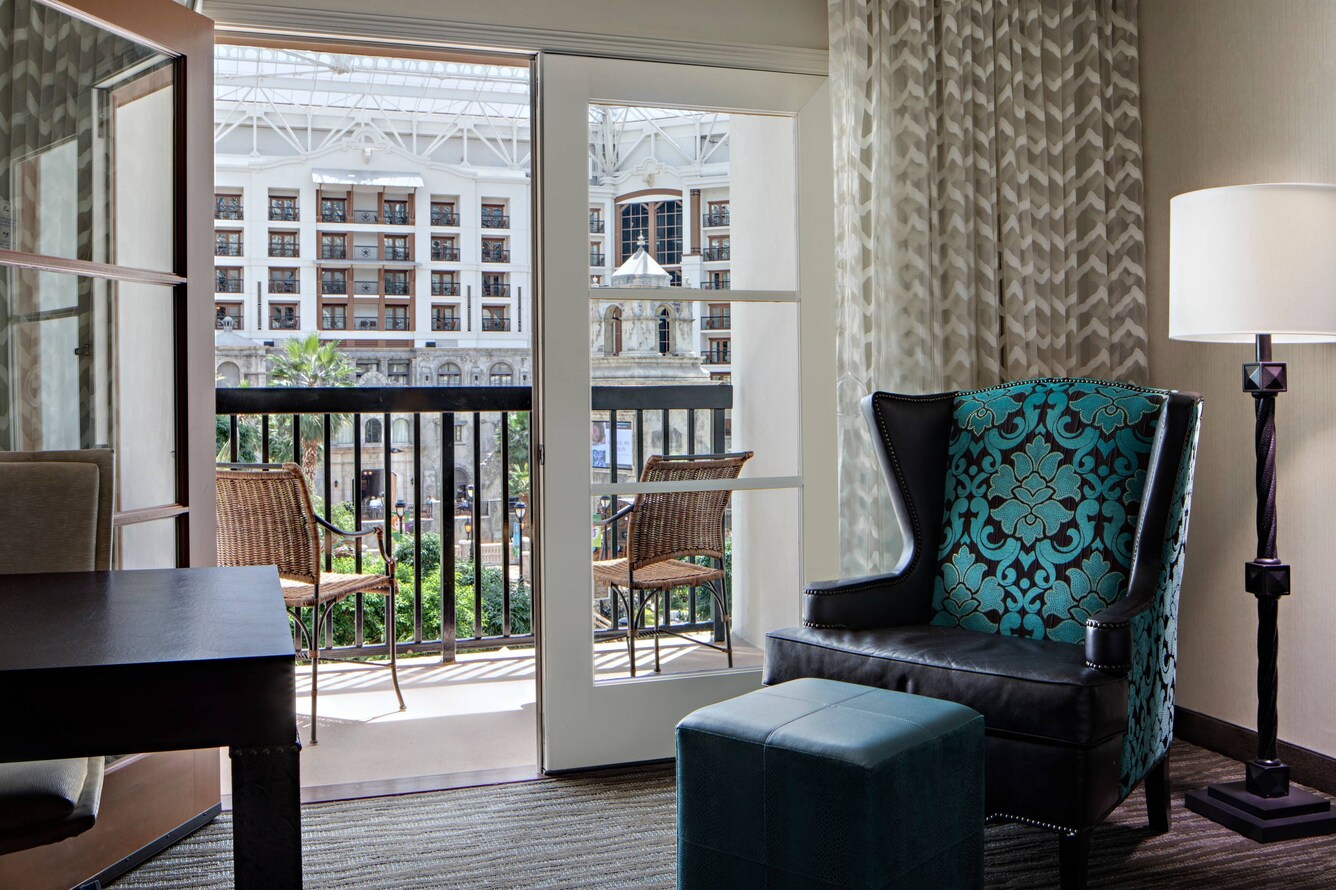 Featured Group Amenities & Services
Floor Plans
Lakeside Weddings in Grapevine, Texas
Weddings
Imagine your wedding in a magical place where there's never a chance of rain. At Gaylord Texan Resort & Convention Center, we offer beautiful and exciting wedding venues overlooking Grapevine Lake in Grapevine, Texas. Find the perfect m for every moment of your celebration, from your bridal brunch to your reception.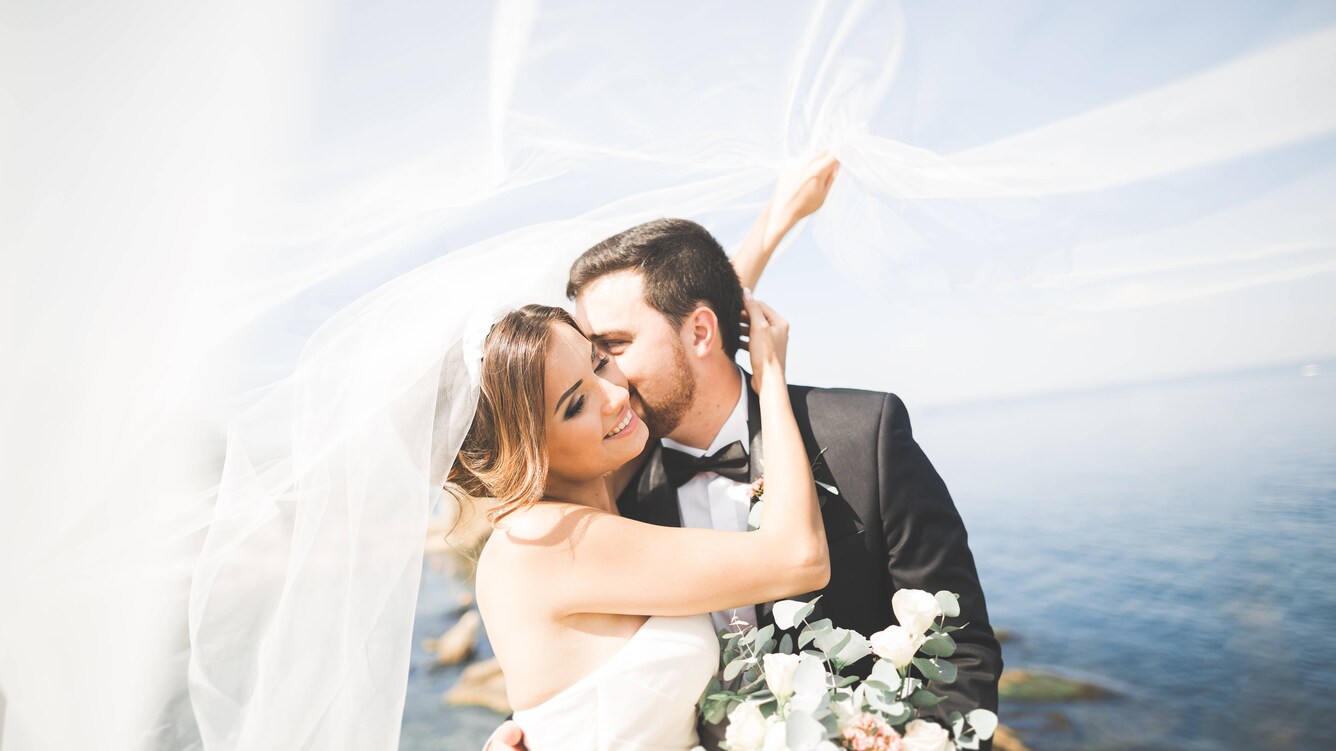 Unforgettable Weddings
Your dream day begins with our top-notch service and gorgeous waterfront wedding venues in Grapevine, Texas. Every detail will come together in our venues, from our pre-function space to stunning ballrooms. Enjoy our staff's personalized attention before, during and after your wedding.
Elevate Your Expectations
Just tell us your vision - elegant and sophisticated or casual and relaxed - and we'll take care of the rest. We'll help you find the perfect venues beneath our 4.5-acre, glass-covered atriums, from uniquely themed restaurants to soaring, spectacular spaces.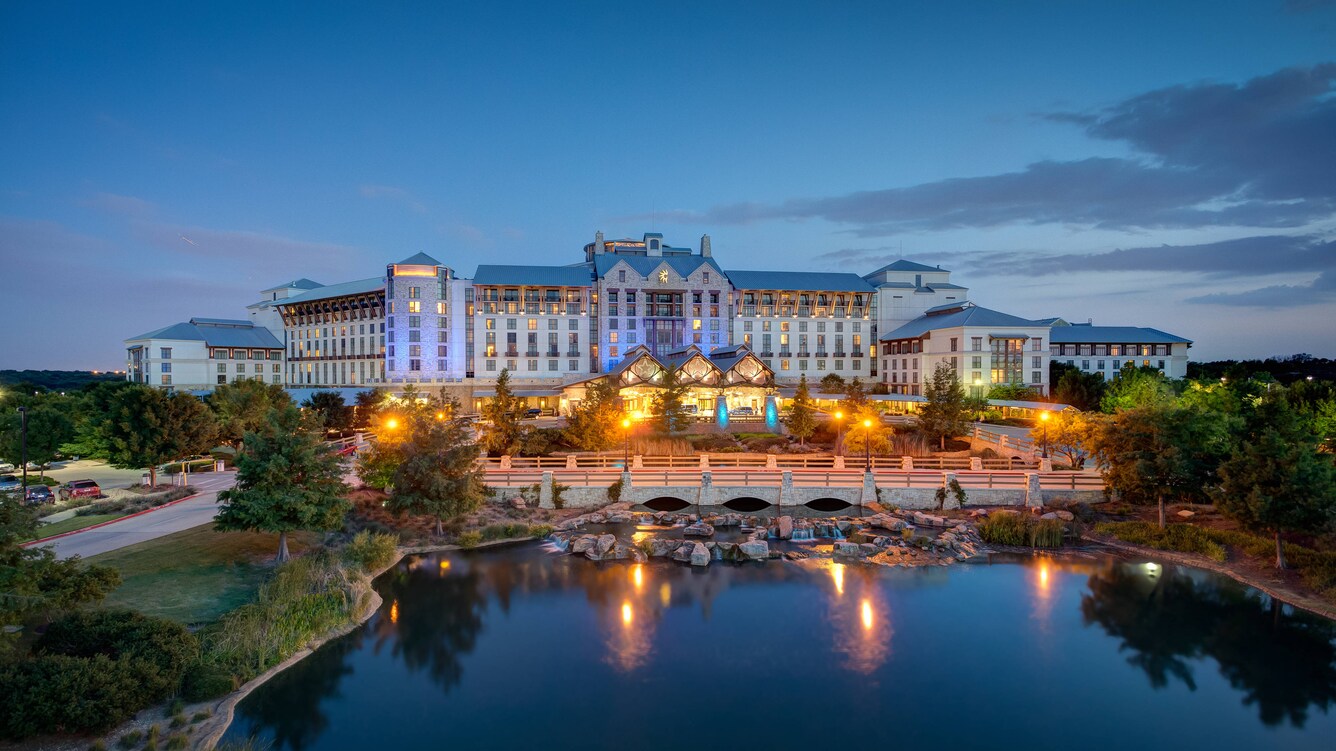 Ideal Location
Declare your love with a spirited ceremony for hundreds or an intimate gathering with family and friends at our Grapevine, Texas wedding venues. You'll find the ideal settings for bridal showers, bachelor and bachelorette parties, wedding rehearsal dinners, magnificent ceremonies, wedding receptions and honeymoons.
Allow our venues to set the scene for an elegant wedding in Grapevine Lake.
Our award-winning Glass Cactus nightclub offers an indoor/outdoor venue on Grapevine Lake.
From intimate to extravagant, our 88 rooms provide a wealth of options for your wedding in Texas.
Treat your wedding guests to a heavenly full-course meal provided by our in-house catering team.
Make your wedding in Texas an unforgettable affair with our lakefront celebrations at Glass Cactus.
Our shuttles to and from Dallas/Fort Worth International Airport make things easy for wedding guests.

Yellow Rose Ballroom
Our most intimate ballroom at 2,350 square feet, Yellow Rose Ballroom offers a festive, sophisticated setting for your Grapevine wedding.

Tate Ballroom
Located in the new Vineyard Tower expansion, the Tate Ballroom offers 32,010 square feet of meeting space and 11,270 square feet of pre-function space.

Texas Ballroom
The Texas Ballroom features 49,025 square feet of space, plus a theatrical stage, four dressing rooms, and two green rooms. Your guests and attendees can mingle and network in the more than 11,000 square feet of pre-function space.
Wedding Services
Wedding Expert
Consult with our professional wedding catering managers to weave the wedding reception of your dreams. We'll assist you with every detail including guest accommodations, honeymoon packages, entertainment, spa services at our own Relache Spa, transportation services, and the perfect menu from our imaginative culinary staff.
Contact Our Wedding Expert: Phone: +1-817-778-3300
Creative Catering
The Gaylord Texan Resort has a full team of experts on hand to help you make your Dallas wedding spectacular. We personally design each event according to your specific function, guests, and requests. Our expert catering and banquet teams will work with you to plan the perfect menu and create the wedding of your dreams.
Passion for Perfection
A passion for flawless service and unmatched expertise from our culinary staff set us apart. You'll work with a creative, forward-thinking, proactive team dedicated to making your DFW wedding truly extraordinary, including:
A keen sense of detail for groups as intimate as a dozen or as complex as thousands. Personalized menus built around the freshest ingredients. World-renowned decorators with personal experience.
For more details call our Wedding Catering Manager at 817-778-3300.
Relâche Spa at Gaylord Texan Resort 
Congratulations on your upcoming wedding! Allow Relâche Spa to pamper you from head to toe as you prepare for your big day. Choose from any of our pre-planned spa services or let our Spa Concierge customize a package for your needs. We offer a variety of services to make your wedding day extraordinary.
Phone: 817.778.1800 
BACHELORETTE PARTIES & BRIDAL SHOWERS
Celebrate with family and friends as you indulge in a special selection of spa treatments as well as food and
beverage options. Price Varies.
BRIDAL BLISS
Our stylists will make sure you look and feel radiant as you prepare to walk down the aisle. A trial session to discover the exact look you want is included 2-3 weeks before your wedding.
Bridal Style $100 +
Special Occasion Make-Up $75
BRIDAL PARTY PERFECTION
Perfect the look of your entire bridal party with our award-winning spa services.
Special Occasion Style (Per Person) $75+
Make-Up Application (Per Person) $75
CUSTOMIZED WEDDING DAY EXPERIENCE
Create a private and personalized wedding day experience, including options such as a glass of champagne and light appetizers for your bridal party. Price Varies.
WEDDING PARTY / THANK YOU GIFTS
Give the gift of relaxation with Relâche gift cards or customize a unique package for each person who helped make your special day complete. Price Varies.