Savor World-Class Culinary Experiences at Sheraton Downtown Denver Hotel
Dining
Whether you're sipping a bespoke cocktail, sitting down for a meal or snacking in the comfort of your room, you'll enjoy inspired dining and service when you visit Sheraton Denver Downtown Hotel. Our newest culinary offerings include the unique and captivating Bezel lounge, and the always-bustling Coffee Bar Bar. Featuring the distinctive flavors of the American West, our locally sourced cuisine has earned our Executive Chef Scott Skomal and our restaurant both local and national recognition.
16th Street Commons Coffee Bar Bar
Coffee House
Open daily from 6 AM to 10 PM, start your day with a Starbucks® and end the evening with a local beer. All food and beverages at our downtown Denver hotel, including beer and wine, are available to-go. Join us in our renovated lobby before dinner begins.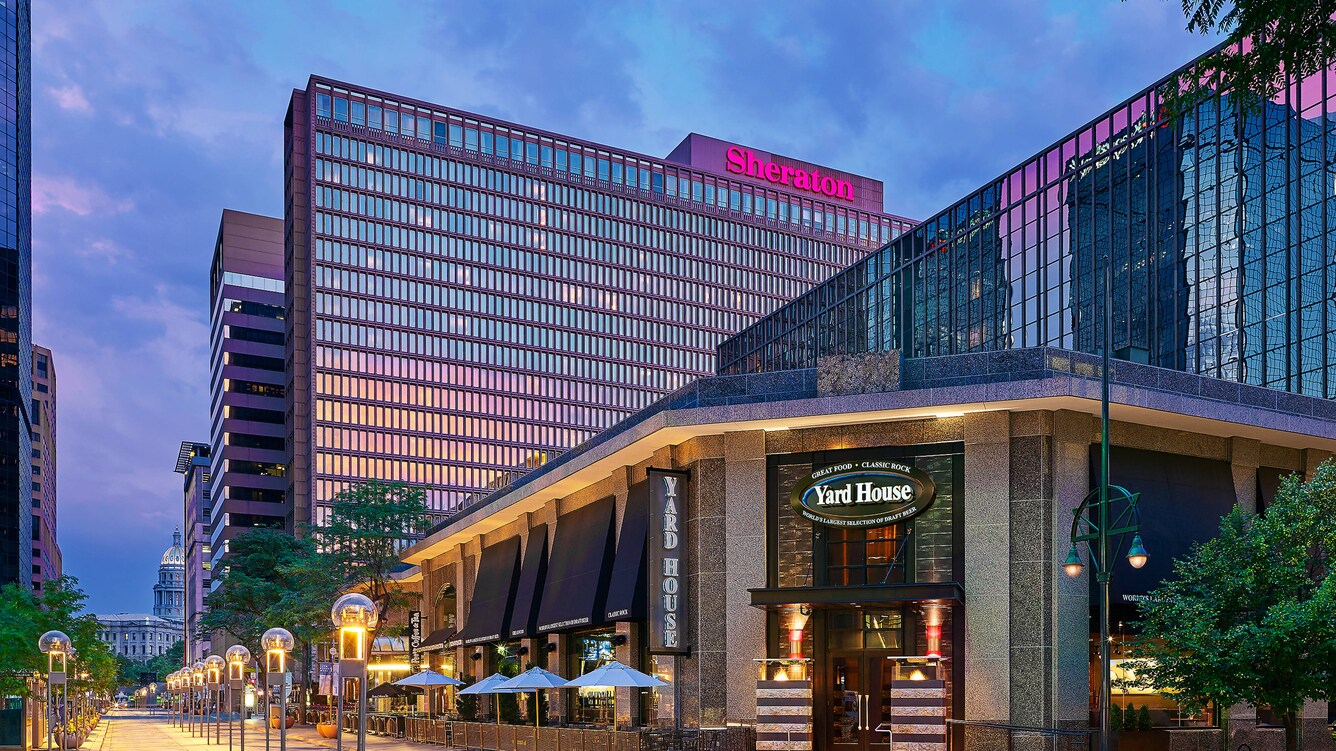 Yard House - Dine-In & Takeout
American
Stop by Yard House, our downtown Denver restaurant showcasing a robust menu of sizzling steaks and fresh-caught fish. Pair your meal with a craft, local or imported beer. Happy Hour specials and a late-night menu help you unwind in Denver, CO.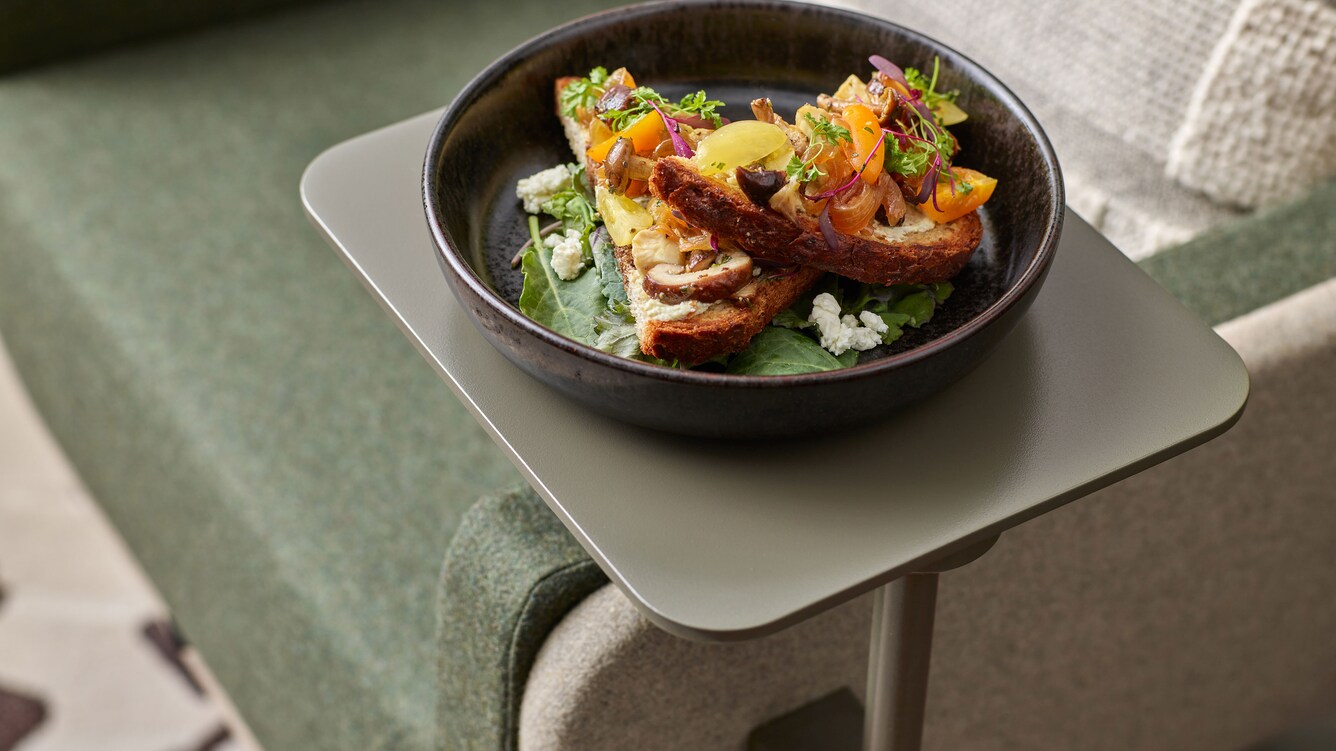 16th Street Commons In Room Dining
American
Stay in and enjoy delectable, restaurant-quality cuisine from the comfort of your hotel room. Available for breakfast, lunch and dinner, our in-room dining service is available every day from 6 AM to 10 PM. Scan the QR code in your room to order online.
Spritz Pool Bar
American
Take a break from swimming to enjoy a tropical cocktail or savor our fresh cuisine for a pool-side lunch.
16th Street Commons
American
Enjoy the sweet and savory flavors of our 16th Street Commons Café. You can enjoy fresh, locally sourced cuisine, desserts and drinks throughout the day.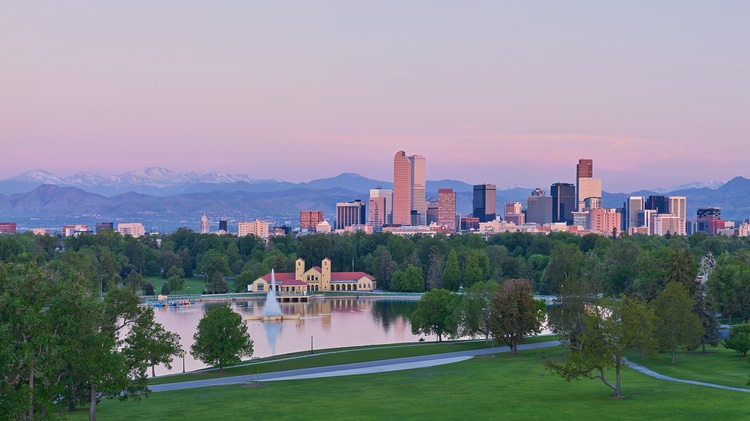 The Veiled Bar
Paying homage to a classically elevated bar, the distinct Veiled Bar shrinks the space to concentrate on productivity during the day and reveals a laid-back second environment in the evening to help guests unwind and offer a reason to stay in.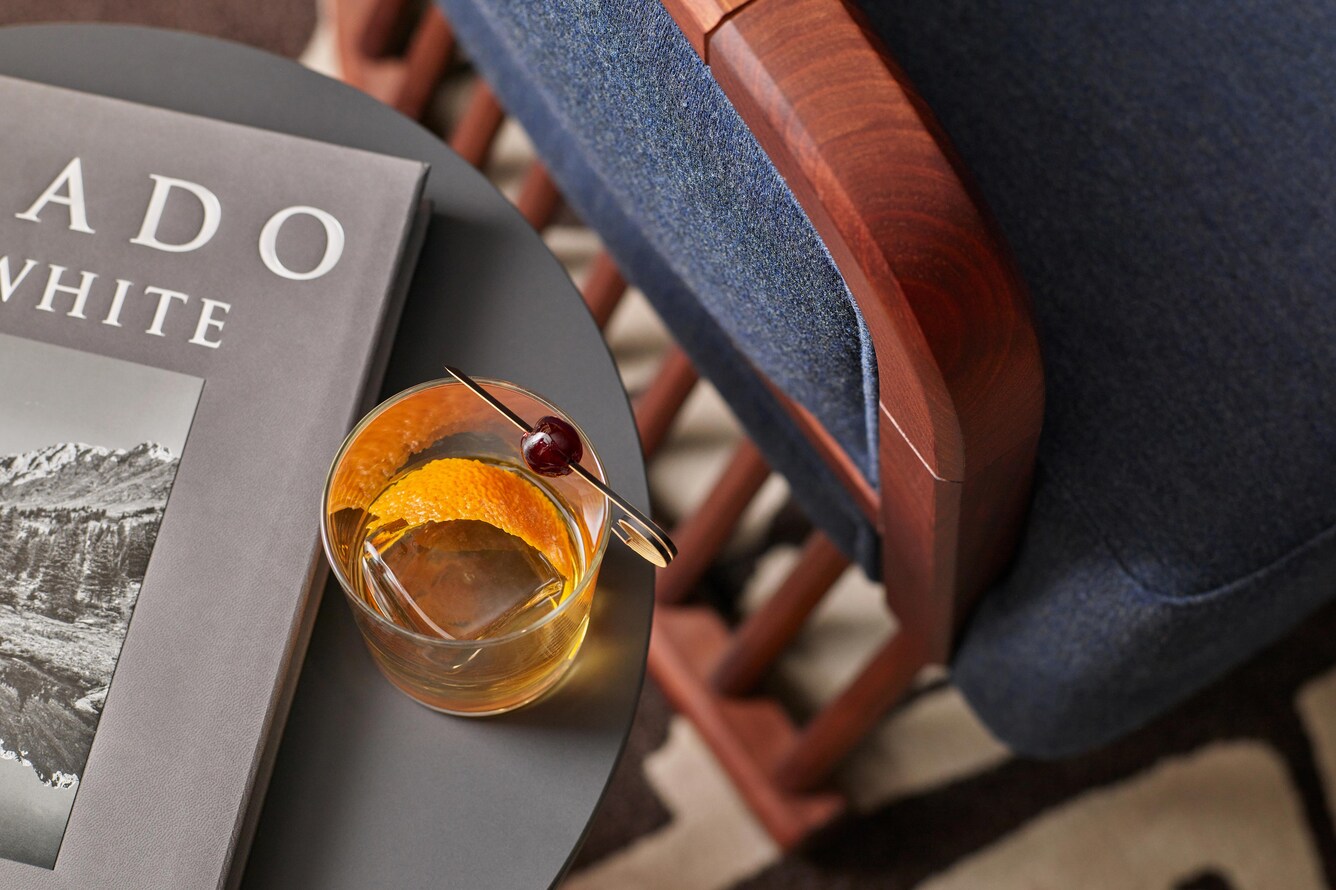 The Coffee Bar Bar
A transitional space where a daily pastry menu will greet our guests on their way to a meeting, our comfort lunch selection will serve as a taste of what the destination has to offer and our evening setting will offer unassuming but surprising cocktails perfectly paired with artisan dishes.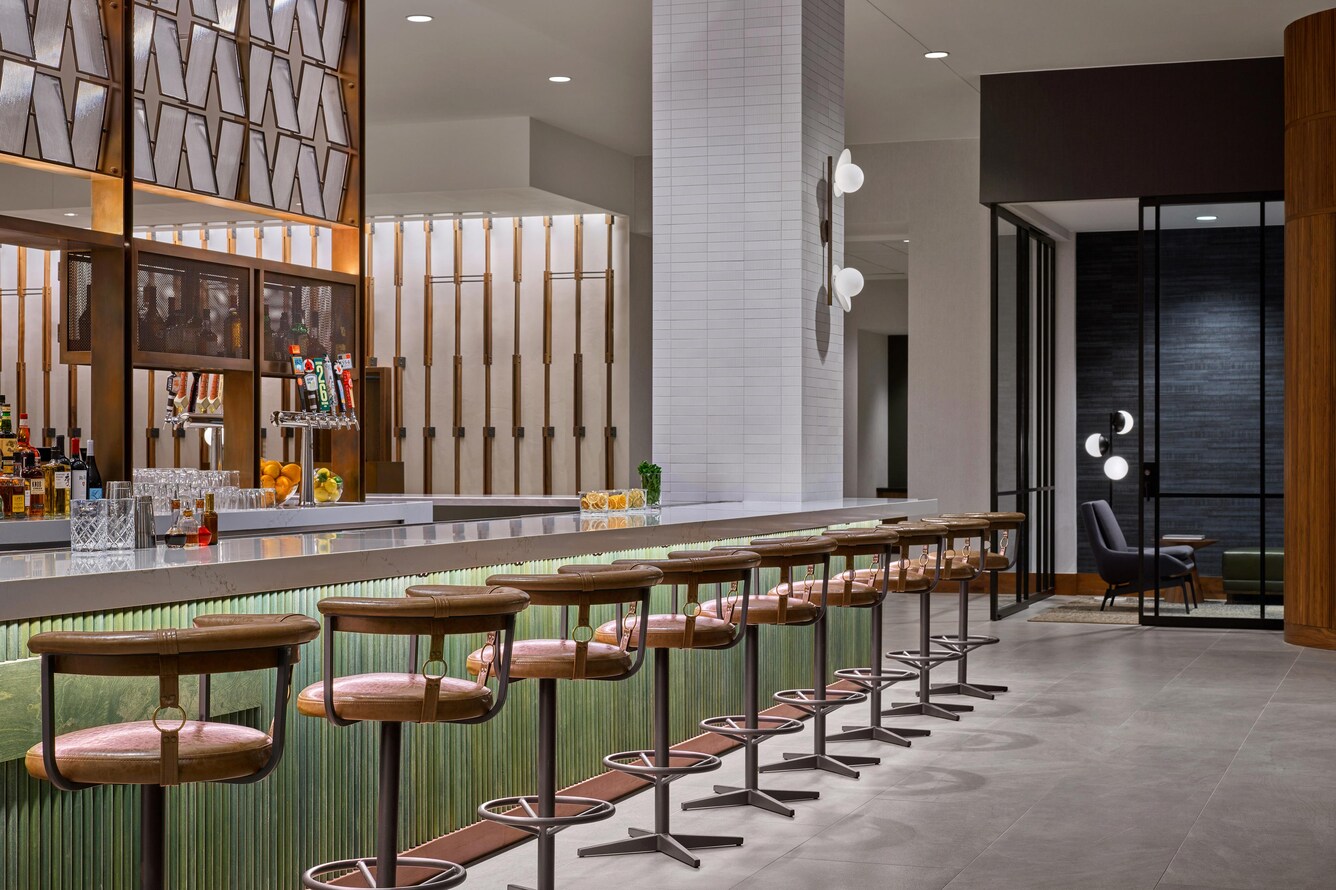 Club Lounge
Sheraton is dedicated to bringing people together, be it in business, social or interest groups.