The St. Regis Florence
For reservations please send an e-mail to stregisflorence@stregis.com or call +39 055 27163849. Situated in central Florence, the scenic St. Regis Florence has been the preferred stop of seasoned travelers since the 18th century. Steps away from iconic landmarks, it offers an unrivaled immersion into the cradle of the Renaissance. Experience myriad storied Florentine aesthetics throughout the hotel's decidedly modern amenities and services. Affixed with rich colors, custom frescos and sparkling crystal chandeliers, the antique décor pays homage to the city's artistic heritage. Our 80 spacious guest rooms and 19 distinctive suites are exercised in discreet opulence and refined elegance. Guests staying in Premium Deluxe Arno River View Rooms and all suites enjoy impeccable St. Regis Butler Service any time, day or night.
Signature Suites
The hotel offers a distinctive selection of Suites with one-of-a-kind antique artwork and unique views of the Arno river.
Bottega Veneta Suite
The Bottega Veneta Suite as an example, is exclusively designed by the famous Creative Director Tomas Maier and who has also decorated the room with his unique design pieces.
Presidential Da Vinci Suite
A masterpiece of exclusive living of 200 sqm located on the facade of the prestigious Renaissance Palace, offering unique artworks and uncompromising views of the Arno river and the city's legendary art treasures.
Junior Suite
Featuring wall frescos and 15th-century style artwork which are telling of the city's creative history.
Salone delle Feste
The "Salone delle Feste" is a unique wedding venue designed with a French influence refined with fine stucco work and elaborated moldings. The arches of the dazzling painted ceiling, reflecting majestic walls, create the ideal ballroom atmosphere for an unmatched wedding.
Winter Garden Restaurant
Home of uncompromising quality and service, Winter Garden exemplifies The St. Regis Florence's dedication to signature hospitality.
Winter Garden Bar
Nestled below dramatic arches, the prestigious Winter Garden Bar invites guests to savor authentic Italian flavors during a coffee break, a quick lunch, afternoon tea, or an exclusive aperitif during the spectacular champagne sabering ritual.
Signature Afternoon Tea
The tea selection is presented by the Tea Sommelier and it is accompanied with finger food and assorted pastries.
The Florentine Jewel
The hotel is a Florentine jewel, a historic palace designed by Brunelleschi in the historic center of Florence and ideally located along the Arno River.
Dedicated and Treasured
In Florence we have a very dedicated team and each butler acts like as a trusted personal assistant who anticipates and attends any and every guest needs.
St. Regis Signature Services
Beverage Service
Upon arrival, allow a St. Regis Butler to arrange coffee or tea service in your room. And if you wish, a St. Regis Butler will arrive after your morning wake-up call to draw your shades, deliver your coffee or tea as well as the day's newspaper and weather forecast.
Unpacking and Packing Services
Allow a St. Regis Butler to take care of the unpacking and storage of your luggage—so that you can simply relax and enjoy. Similarly, before you depart, simply contact the Butler Service Desk to dispatch a butler to assist with gathering and folding your garments to prepare your luggage for the journey home.
Garment Pressing
Once unpacked, simply let your St. Regis Butler know which garments require pressing and they will be pleased to assist, returning the garments to your wardrobe promptly. This gracious service includes pressing of two garments per person, per day.
Hotel Heritage
Throughout the 20th Century, many notable families and famous writers who resided north of the Alps sojourned to Florence's large hotels, and they often selected The St. Regis Florence for their celebrations.
The St. Regis Florence was originally home to the noble Giuntini family. In the second half of the 18th Century, Florence undertook a citywide renovation, at which time the former palace was converted into a hotel. Overlooking the Arno River, and located just steps away from iconic landmarks like the Uffizi Gallery and Academia, the hotel is emblematic of the city's rich history reflecting the crucial stages of social and architectural development in the Tuscan capital.
Recorded by Giorgio Vasari in "Lives of the Best Italian Architects, Painters and Sculptors," the Giuntini family palace was projected by famed Florentine architect, Filippo Brunelleschi around 1400. In the second half of the 1800s, the palace was given over to the Popoleschi family, relations of the noble Tornabuonis. Towards the end of the century, Florence underwent a period of architectural renewal, at which time the former palace was converted into what was initially named the Grand Hotel Royal de la Paix.
Its splendor has, since the conversion, drawn scores of renowned guests and overseen many of the city's historic events. It was a stopping point for Queen Victoria, the Marajà Chuttraputti di Kolapoor and his successor, Rajaram Chuttraputti, for whom the Indian Bridge or Ponte all'Indiano was named. Leland Stanford Jr., namesake of Stanford University, was also a visitor.
Throughout the 20th Century, many notable families and famous writers who resided north of the Alps sojourned to Florence's large hotels, and they often selected The St. Regis Florence for their celebrations. This dignified past is reflected in the elegant and elaborate décor of the hotel. The Winter Garden and Sala delle Feste are especially notable event venues. The latter is a turn of the century, French-style ballroom that draws inspiration from the White Room in the nearby Pitti Palace. The Art Deco-style Winter Garden was realized around 1922 in accordance with the designs of Enzio Giovannozzi.
After extensively researching the architectural drawings of Florence's famous Palazzo Davanzati and Palazzo Strozzi, the hotel finalized a restoration plan in 1990. Meticulous renewal techniques were employed to accurately emulate the building's original architectural and cultural integrity.

Today, The St. Regis Florence reflects the ingenious marriage of a rich artistic past with the vibrant present, creating the optimal setting for a personal and unrivaled Florentine adventure.

Business Center
The Business Center gives guests the opportunity to work at a distance from the office. Located on the ground floor of The St. Regis Florence, the Business Center gives guests the opportunity to work at a distance from the office. Services include PC workstations, printing, faxing, photocopying, telecommunications, and High Speed Internet Access. All services incur fees. Rentals are available upon request.
Once a guest has arrived at The St. Regis Florence, the concierge team stands ready to be of service—they are dedicated to ensuring that each guest is able to unlock the very best of Tuscany.
Our Concierges are bilingual, certified destination experts and proud members of the Clef D'Or, the celebrated international concierge society. Whether organizing a trip to explore the majestic landscape, reserving tickets, or arranging transportation, they take pleasure in divulging the city's secrets.
In addition to traditional attractions, our concierge recommends:
• Cappelle Medicee: Marvel at the Medici wealth.
• Church of Santo Spirito: View the talent of Brunelleschi.
• Church of Santa Maria del Carmine: Wonder at resplendent frescos.
• Oltrarno: See the Santo Spirito and the frescos Santa Maria del Carmine.
• Piazzale Michelangelo: The best look back at the city.
Other services that our concierge offers are:
• Local Area Information
• Childcare Service
• Floral Arrangements
• Tickets for museums, operas, sports, concerts, exhibitions
• Laundry Service
• Private Chauffeur
• Tours & Wine Tasting
• Shipping services
Tours
As the heart of both Tuscany and Italy, Florence's tour options are endless, and easily organized by our concierge.
Within the city, an English speaking art professor can enrich a visit to principal sites with historical anecdotes. The cost is 80 EUR per hour for a minimum of three hours.
Additionally, an all-day adventure to enchanting nearby cities (Siena, San Gimignano, Pisa, Lucca, and more) or the Chianti region is seamless when accompanied by a private English speaking driver. The cost is 458 EUR for eight hours.
A 24-hour cancellation policy applies. Please speak to our concierge to make arrangements.
Energy & Water Conservation:
• High-efficiency lighting in guest rooms
• High-efficiency lighting in public areas
• Water conserving fixtures
• Regular preventive maintenance
Waste Minimization & Environmentally Responsible Purchasing:
• Recycling
• Organic waste composting
• Elimination of styrofoam packaging
• Environmentally preferred suppliers
• Environmentally preferred products
Enhanced Indoor Environmental Quality:
• Green Housekeeping
• Integrated pest management practices
• Low-emitting materials, such as paints, flooring and furniture
Raising Awareness:
• Property-level Green Council
• Sustainable Meetings Practices
• Carbon-offset program
Travel + Leisure World's Best Awards 2021 - No. 1 City Hotel in Florence
Booking.com: Traveller Review Award for 2021
Hotels.com - Loved by guests 2021
Forbes Travel Guide: Four-Star Award
Forbes Travel Guide: Four-Star Award - Iridium Suites Spa My Blend by Clarins
Travel + Leisure World's Best Awards 2020 - The Top 5 Florence City
Hotels - 1st place
Travel + Leisure World's Best Awards 2020 - The Top 10 Europe City
Hotels - 5th place
Tripadvisor: Traveler's Choice Award 2020
Travel + Leisure World's Best Awards 2020 - The Top 5 Florence City Hotels - 1st place
Travel + Leisure World's Best Awards 2020- The Top 10 Europe City Hotels - 5th place
Forbes Travel Guide: Four-Star Award
Forbes Travel Guide: Four-Star Award - Iridium Suites Spa My Blend by Clarins
Frequently Asked Questions
General
Check-in is at 3pm and check-out is at 12pm.
As local legal obligation, all guests, including children, must be present at check-in and show their government-issued photo ID document (EU citizens) or passport (non-EU citizens).
We can only guarantee early check-ins for rooms reserved the prior night at the full rate. We will do our best to accommodate late checkout requests, subject to availability. A charge of 50% of the room rate will be applied for checkouts up to 8pm.
Since July 2011, facilities providing accommodation in Florence are obliged to apply a tourism tax. For 5 star properties, the city tax is € 5.00 per person per night for a maximum of 7 nights in a row. Children up to twelve years old and people who care for patients admitted to local hospitals are exempted from the city tax. For more details, please contact our concierge.
Hotel voltage is 220 V. Please make sure to check the voltage of your equipment before usage.
Our concierge will provide guests with adapters but no converters are available. Please contact the concierge desk if you should need any.
For your convenience there is an electronic safe box in all rooms, with a person digit code. Safe deposit box is at your disposal also at front desk.
A business center, located near the lobby, is at your complete disposal 24 hours a day, 7 days a week.
The entire hotel is equipped with complimentary WIFI access for all our guests.
We accept Credit Card. Based on the law 2015, No. 898, approved on 22.12.2015 by Council of Minister, we remind you that we cannot accept payments in cash for amounts greater than or equal to 3.000€ for Italian guests and 15.000€ for foreign guests.
Yes, your credit card must support Dynamic Currency Conversion. This service is available to Visa and Mastercard customers in USD, AUD, GBP, CAD, HKD, JPY and CHF.
In an effort to reduce the risk of credit card fraud and to protect our customer's card data, The St. Regis Florence follows Payment Card Industry compliance regulations and does not receive any emails containing credit card data.
Rooms
All rooms are equipped with hairdryers.
All rooms are equipped with air conditioning.
In accordance with security safety and regulation in Old Historical Palaces, usage of boilers, coffee makers or irons is not permitted in the room. However we offer pressing service from 07:30 am to 09:00 pm. In our suites, the St. Regis Butler offers complimentary pressing of 2 garments per day.

Please feel free to contact our room service and/or laundry department for any assistance.
Cribs are complimentary and are provided upon request. Hotel provide blankets, bumpers, pillows upon signed waiver. Otherwise, guests are invited to bring their own.
A third person is welcome in selected Premium Deluxe Rooms and suites with a daily supplement of 80€. Only one extra person can be accommodated per guest room.
The hotel is delighted to welcome pets to the property. We permit one dog (18kg/40lbs) per room and provide the following amenities for their comfort: a dog bowl, bed, mat and a Pet Welcome Kit.
Yes, we have connecting rooms available in select guest rooms with Arno River views and suites. Kindly note that these are subject to availability and must be requested prior to your arrival.
Services
Hotel offers valet service at the garage close to the hotel. This will cost 33€ - 53€ per day depending on the size of the vehicle. Another option is to park your car yourself which will be between 28€ - 48€ per day depending on the size of the vehicle.
"Zona traffico limitato" stands for a limited traffic zone, in which the St. Regis is situated. Only public transport and authorized cars are permitted within the dedicated zone. For detailed information if you wish to arrive with your own car, please contact our concierge.
Laundry is available to all guest from Monday to Saturday: 8.00am to 9.00pm; Sunday: 08:30am to 09:00pm.
Our hotel is equipped with a Fitness Studio with Technogym facilities accessible 24/7 with room key and complimentary to all guests.

The St. Regis Florence has Iridium Suites Spa by Clarins. It is open from Monday to Saturday: 10:00am - 08:00pm. Sunday: 03:00pm – 08:00pm. Outside these hours written requests may be directly sent to the Spa team.
Our Winter Garden Restaurant is open for breakfast daily from 07am to 11am.
Buffet Breakfast costs 45€ per person.
Continental Breakfast costs 29€ per person.
Light Breakfast costs 20€ per person.
The St. Regis Florence features the Winter Garden Restaurant and bar, where you can enjoy a meal between 11.30 am and 11:30 pm. For more information please visit our dining section.
title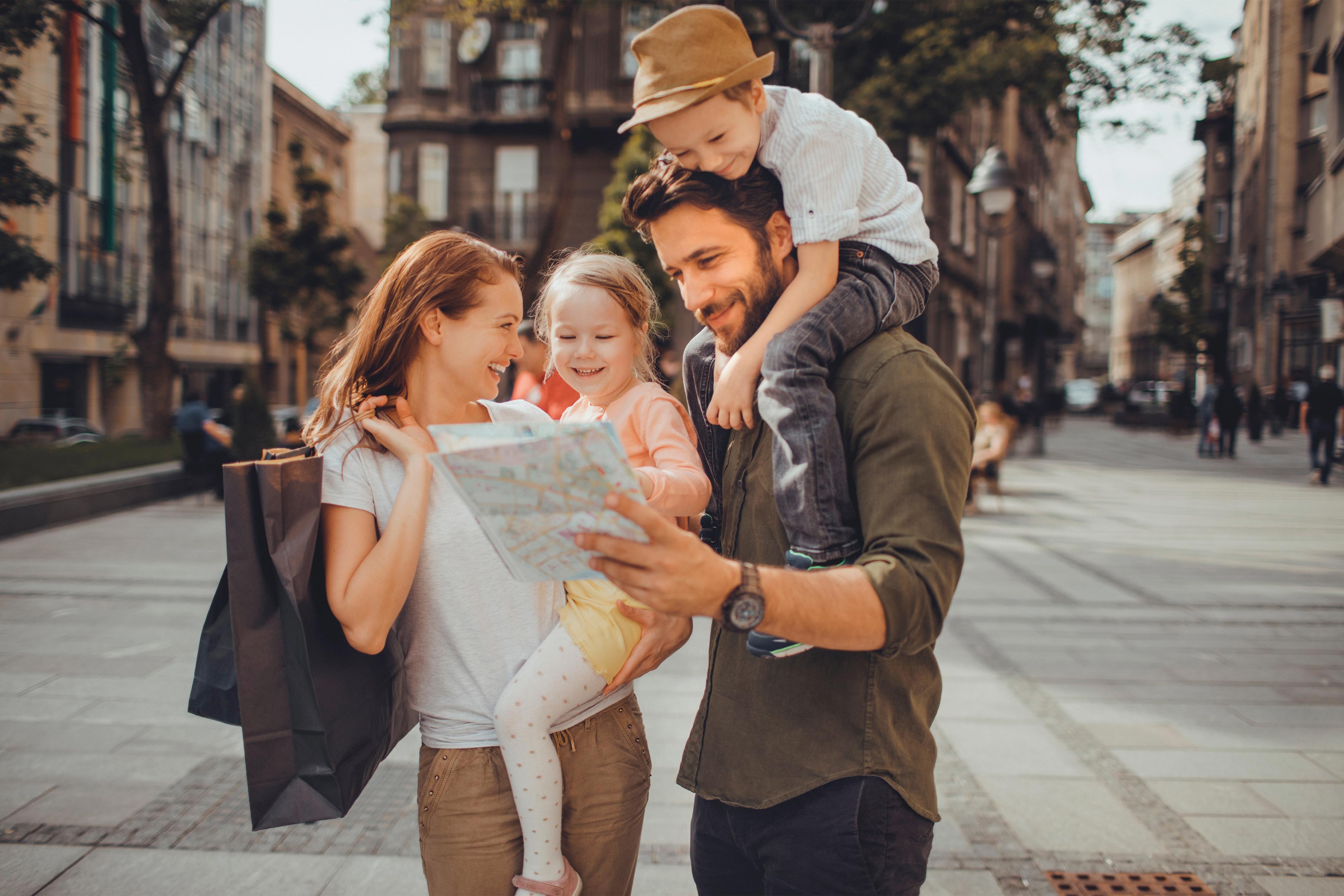 Pack your bags for a family adventure
validity: March 4, 2021 — March 1, 2022
Book a second room for the kids and save up to 50%
Florence: Get 10,000 bonus points per stay
validity: January 1, 2022 — March 20, 2022
Treat yourself to a rewarding stay at The St. Regis Florence and explore the cradle of the Renaissance.
Royal Escape
validity: June 25, 2021 — June 1, 2022
Immerse yourself in beauty: experience a tailored Limousine tour to discover the magic of Tuscany
Our Location
Getting Here
The St. Regis Florence
Piazza Ognissanti 1,Florence Italy 50123
Tel: +39 055-2716 1
On-Property
Private Car Service
Limousine/Van Service
Nearby
Bus Station
Busitalia SITA Nord Autostazione
Piazzale Montelungo Bus Station Florence
Train Station
Santa Maria Novella Railway Station
Rifredi Railway Station
Property Details
24 Hour Room Service
Turndown Service
Business Center
Dry Cleaning Service
Laundry
Room Service
Wake up Calls
Service Request
Check-in: 3:00 pm
Check-out: 12:00 pm
Smoke Free Property
Pet Policy
hws.petsAllowed. A pet waiver must be signed at check-in. Pets are not allowed in public areas.
Maximum pet weight: 18lbs
Off-Site Parking
Garage Excelsior .2 Miles
Policies and Payments
Accepts: Cash,Credit Cards
Services
Babysitting
Concierge desk service
Property has elevators
Languages spoken by staff:
Italian,English,French,German,Spanish
For more information about the physical features of our accessible rooms,common areas,or special services relating to a specific disability,please call +39 055-2716 1
Accessible Hotel Features
Accessible on-site parking
Property has elevators
Self Operating lift or a sloped entry in hotel swimming pools
Service Animals are Welcome
Valet parking for vehicles outfitted for drivers in wheelchairs
Van Accessible on-site parking
Accessible Areas with Accessible Routes from Public Entrance
Accessible Entrance to On-Site Pool
Entrance to On-Site Business Center is Accessible
Entrance to On-Site Fitness Center is Accessible
Entrance to On-Site Spa is Accessible
Main Entrance is Accessible
Meeting Spaces are Accessible
On-Site Restaurants are Accessible
Room and Suites Access through the Interior Corridor
Guest Room Accessibility
Accessible Vanities
Adjustable HIght Hand-Held Shower Wand
Alarm Clock Telephone Ringers
Bathtub Grab Rails
Bathtub Seat
Close Caption TV
Deadbolts on Guest Room and Suites Doors
Electronic Room Key
Flashing Door Knockers
Guest Room and Suites Doors Self-Closing
Hearing Accessible Rooms and/or Kits
Lever Handles on Guest Room Doors
Lowered Deadbolts on Guest Room Doors
Lowered Electricat Outlets
Lowered Night Guards on Guest Room Doors
Lowered Viewports in Guest Room Doors
Mobility accessible rooms
Non-slip Grab Rails in the Bathroom
Roll-in Shower
Room Windows Open
Safety Chains and/or Latches on Guest Doors
Secondary Locks on Room Windows
TTY/TTD Compatible
Toilet Seat at Wheelchair Height - Toilet for Disabled
Transfer Showers in Guest Rooms
Viewports in Guest Room and Suites Doors