Do I Need To Apply for a Visa Before Traveling to the Maldives?
No. All tourists visiting the Maldives are given a 30 days tourist visa free of charge upon arrival to the country, regardless of nationality. For additional information, kindly visit here.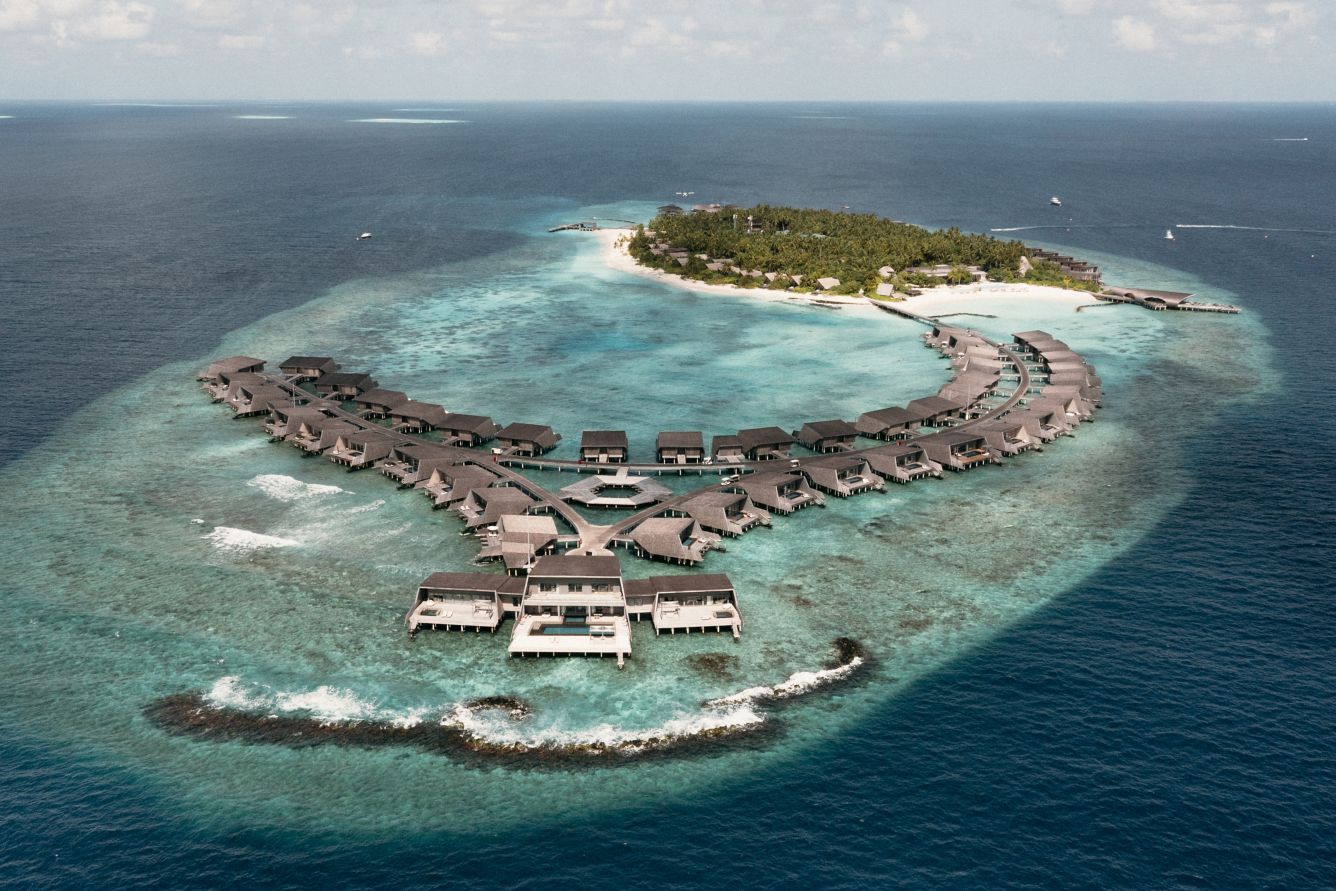 How Do I Get From the Airport to the Resort?
The St. Regis Maldives Vommuli Resort is located in the Dhaalu Atoll and the transfer takes approximately 45 minutes by a combined seaplane from Velana International Airport (MLE). Seaplane transfer charges are as follows:
Below 2 years – Complimentary
2-11 years - USD 480
12 years and above - USD 808
Can My Children Stay in the Villa for Free?
No additional person supplement is applicable for infants under 2 years when occupying the same room as adult(s) and using existing beds in rooms. The resort will not accept reservations for any persons below 18 years occupying a villa alone unless accompanied by a parent or a guardian. The resort requires guests to provide a signed waiver in order to accommodate children below 12 years in Overwater accommodation.
Are There Any Restrictions on Activities for Those Who Have Medical Conditions?
When making your reservation, please notify our team of any mobility challenges, medical conditions, allergies or physical ailments in order for us to give you the best possible experience. If you are pregnant or think you may be pregnant, we have specially designed spa treatments which provide maximum benefit for expectant mothers. Due to the changes to your body, we do not perform full body massages or body treatments on expectant mothers within their first trimester and some treatments should be avoided throughout. In addition, our Dive Centre follows PADI guidelines that recommend women avoid diving while pregnant or trying to become pregnant. For more information, please contact stregis.maldivesvommuli@stregis.com.
What Is the Time Zone in the Maldives?
Maldives Time (GMT +5); Island Time on Vommuli Island (GMT +6). While on Vommuli Island you will seamlessly transition from Maldives time to a dedicated 'Island Time' allowing an extra hour of daylight each day to fully indulge in the epicurean delights and opulent splendor at The St. Regis Maldives Vommuli Resort.
How Is the Weather in the Maldives?
Please be advised that the weather in the Maldives is unpredictable, erratic and localized making it difficult to correctly forecast the weather. Maldives is generally hot and sunny all year round with an average temperature of 25 and 31 degrees Celsius during the day. Being a tropical country, there is no season without rain but we rather have a less rainy season and a rainier season. You can expect less rain throughout from November until beginning of May. The monsoon season runs from May to October. Even when it rains, it is very unlikely to rain for days to an end but might rain for a couple of hours during the day or night leaving plenty of time to engage in watersports or just laze around in the sun simply doing nothing.
What Are the Family Activities and Services?
From dolphin cruises aboard a Maldivian Dhoni to a tailored adventure aboard our private yacht to antigravity yoga, beach football and watersports, we tailor our activities to the interests and desires of your family. To learn more, click here.
Is Flying a Drone Allowed at the Resort?
For the privacy of all of our guests, the usage of drones within the premises of the resort is strictly prohibited.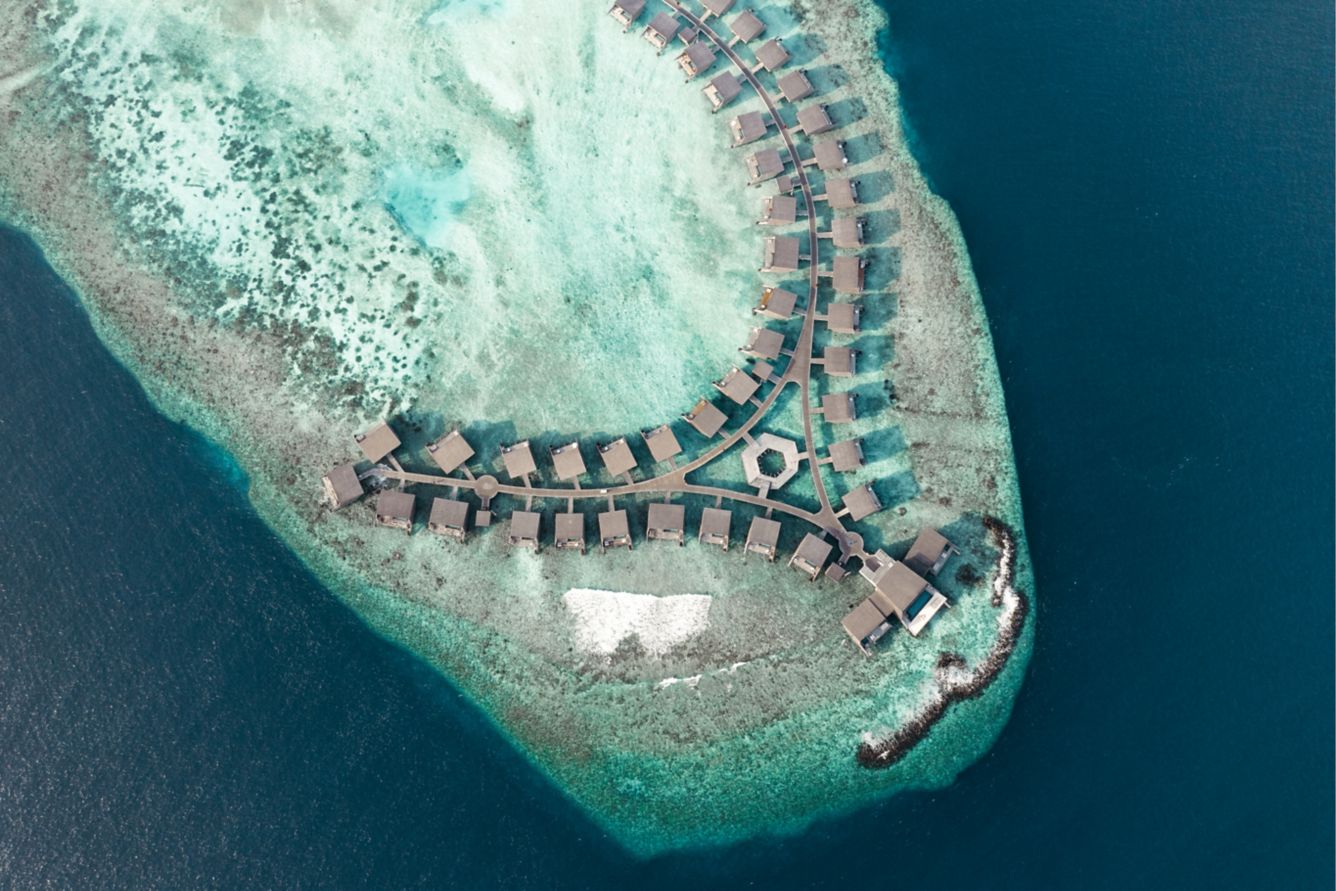 Do You Have Any Special Packages for Honeymoons and Anniversaries?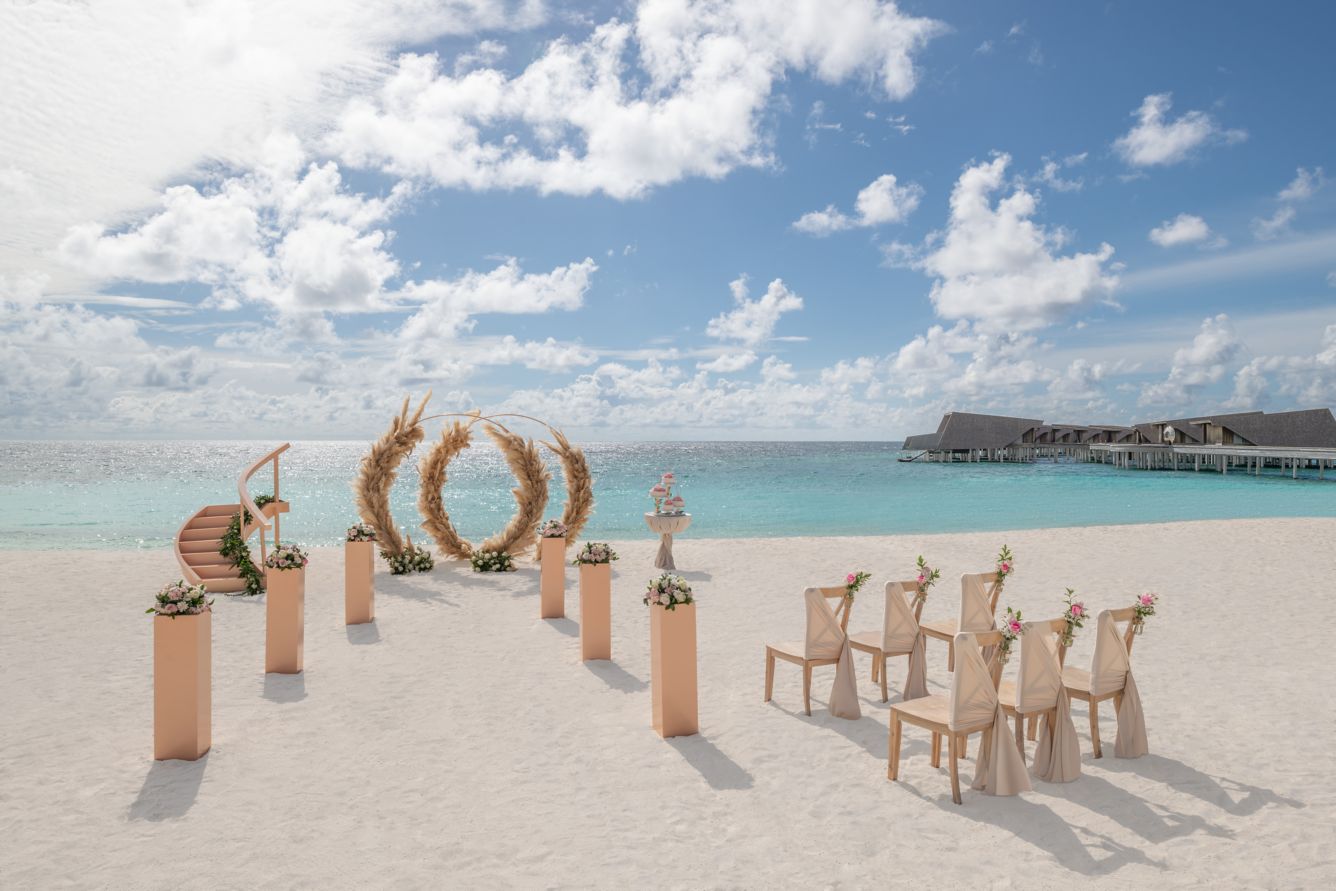 How do I download the Marriott Bonvoy APP?
Go to the Apple App Store or the Google Play Store from your mobile device or tablet and download the Marriott Bonvoy App. It's free to download and is available in seven languages—English, French, Spanish, German, Chinese, Japanese, and Korean—with more on the way.
If you have general questions, please use the following e-mail address or phone numbers stregis.maldivesvommuli@stregis.com +960 676-6333 OR 00 1 844-631-0595.