Marriott Irvine Spectrum Premium Rooms
Spacious, light-filled layouts and modern design define the premium and executive suites at Marriott Irvine Spectrum in Orange County. Each of these hotel suites boasts a full kitchen, large living room and luxury amenities. Executive suite guests also enjoy M Club access.
M Club Lounge
The exclusive M Club, located within our hotel, is open 24 hours a day, seven days a week and is an ideal place to unwind solo or to meet up with colleagues while in Irvine. Benefiting from an open design, this airy, inviting space serves complimentary afternoon tea, early evening hors d'oeuvres, decadent dessert and non-alcoholic beverages. An honor bar is also available.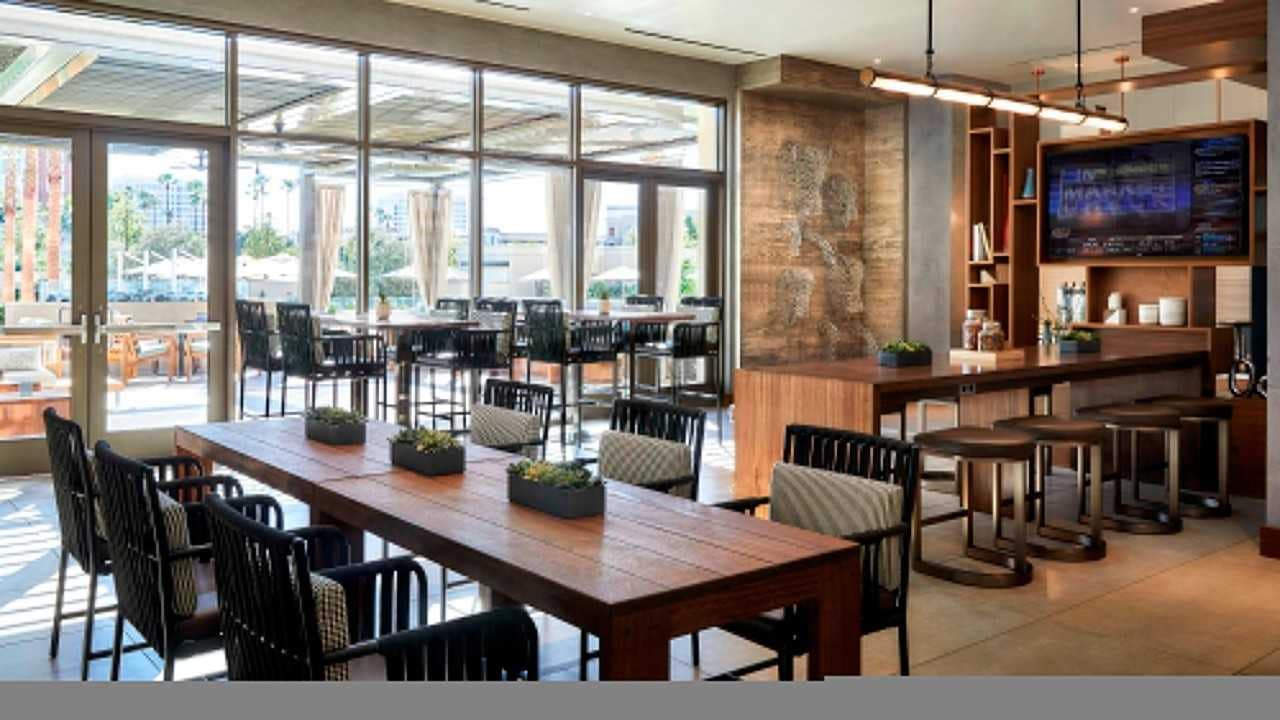 One Bedroom Executive Suite
Relax in the luxury of our new one-bedroom executive suites - your home away from home in Irvine. Ideal for anyone who needs a little extra room to spread out, these suites include 1,000 square feet of space. Bedrooms feature king beds and plush bedding, while expansive living areas include a comfortable sofa bed and full kitchen, completely outfitted with appliances, cookware, glassware, serving dishes and utensils.
Guests staying in our hotel's executive suites are also granted access to our exclusive M Club.
Premier Suite
Our modern residential suites offer the ideal accommodation for business travelers who wish to bring their family along on their Orange County trip. Each residential suite in our next-generation hotel features floor-to-ceiling windows, allowing for abundant natural light. Bedrooms benefit from deluxe bedding, and guests love our walk-in showers.
Our living areas sport spacious layouts, perfect for watching the flat-screen TV, work or socializing. Kitchens are equipped with a pantry area, refrigerator, stovetop and dishwasher, along with cookware, glassware, serving dishes and utensils.