Highest Quality. Maximum Delight.
Dining
A good buzz at all times of the day. Lively, urban, cosmopolitan and strongly connected to the local scene. Blending an inspiring world of flavors, textures and settings, reflecting a relaxed and informal atmosphere. All day dining featuring exceptional aromas, flavors and stylish presentations. A pure stimulation for taste buds and appetites. Service slick and on point, without being too fussy.
YOU
International
Laid back yet surprisingly sparkling, YOU is a place for relaxed enjoyment, accompanied by contemporary international dishes and delicate drinks. Business Lunch, Aperitivo, Dinner - enjoy fun by the plate, coolness by the glass and handpicked music.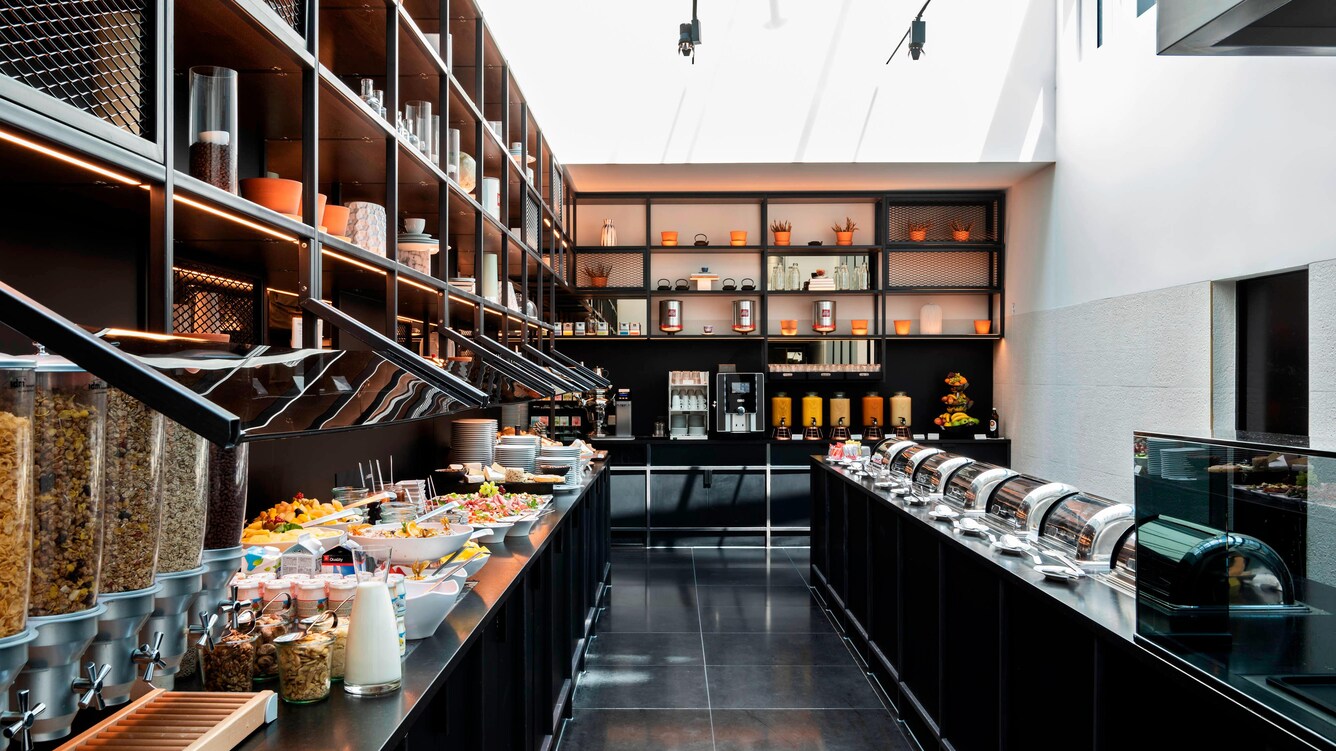 Sala Terrena for Breakfast
International
Sumptuous buffet, illuminated by daylight, framed by greens - this is how to celebrate your morning at Le Méridien Vienna. Warm or cold, sweet or savoury? Here's all your heart (and tummy) desires as a basis for an exciting day in Vienna.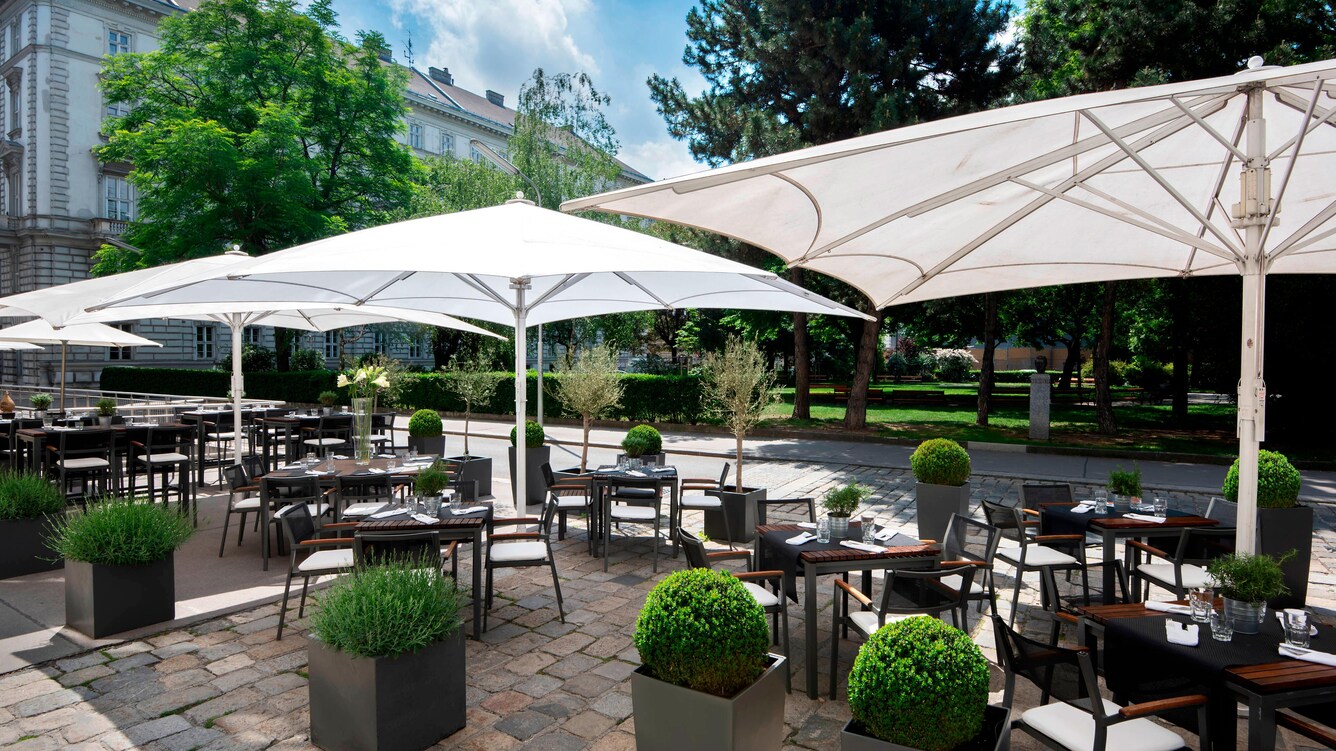 Summer Terrace
Grill
Open during summer months: Full day dining, light and tasty for Lunch, Dinner menu featuring Mediterranean, Asian and Arabic inspired delights. Coconutterly caramel´d Ice cream of course and Affogato naturalmente.
Nothing Planned, Everything Possible.
YOU. Is Spontaneous
An exceptional place for relaxed enjoyment, laid-back and surprisingly sparkling. Quiet niches with plush, pillowed benches closer to the ground and velvet-upholstered furniture provide a great sense of comfort. Ruled by dark green, brass and mirrors.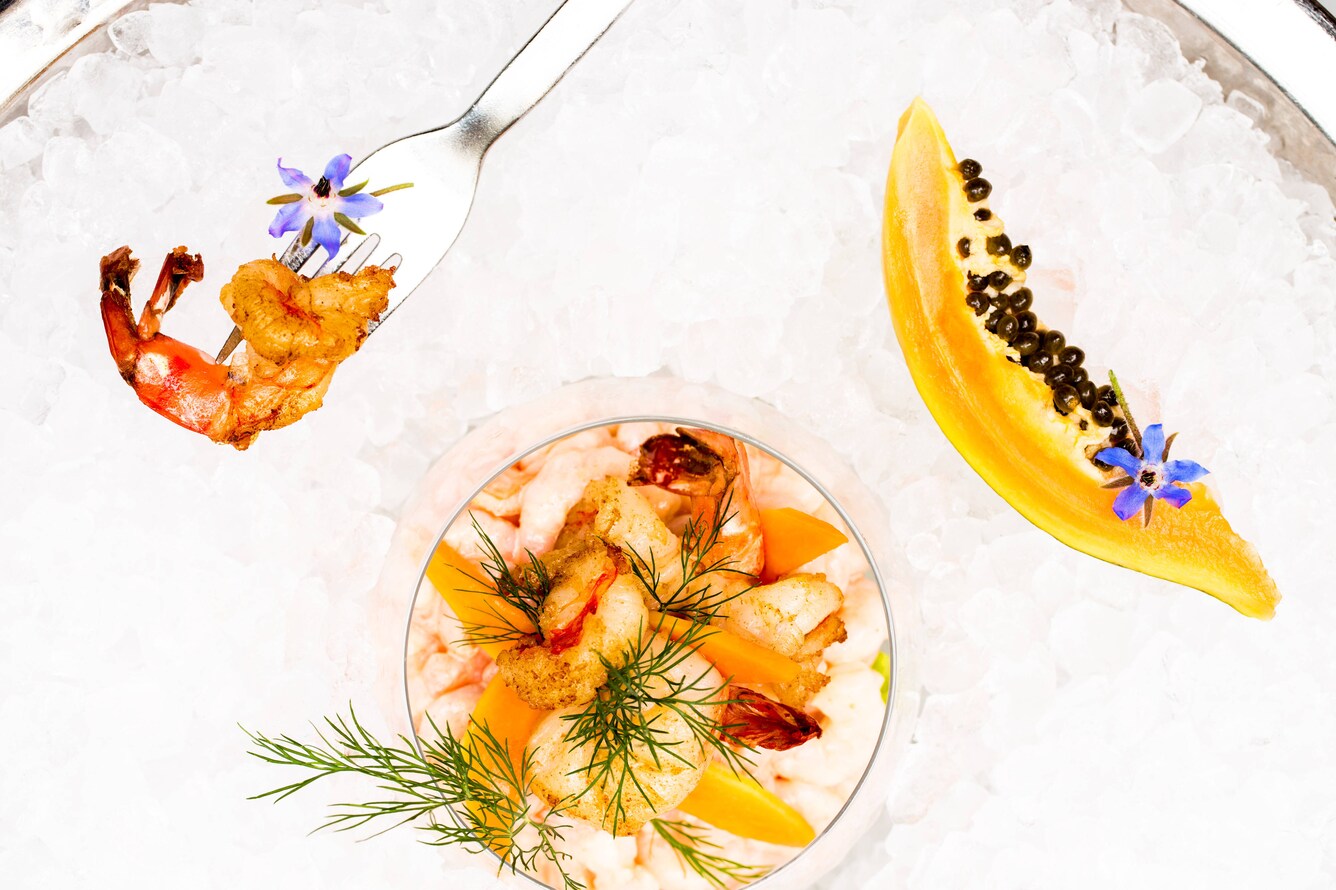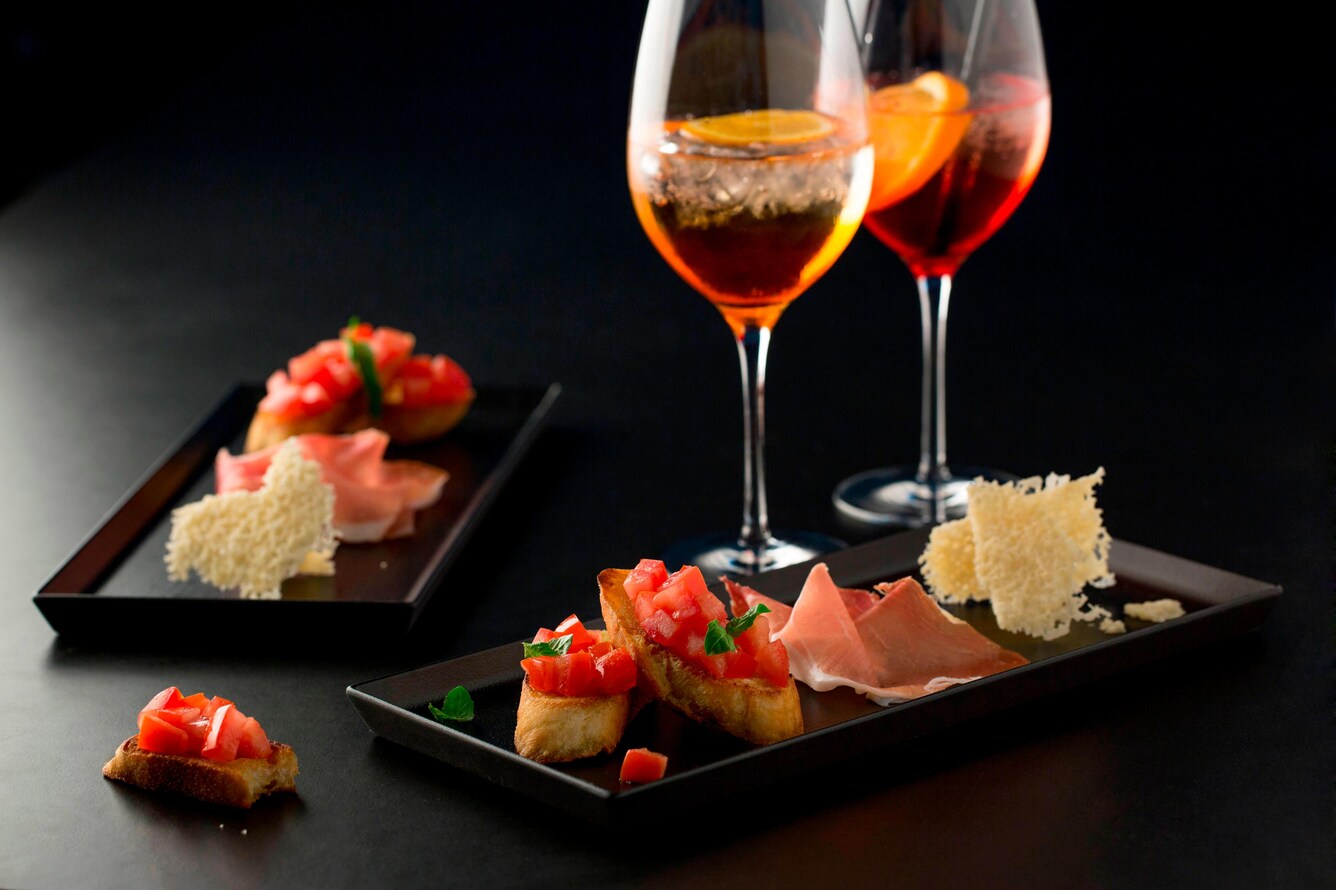 What else is in store?
Hand-Picked Music
A place full of joie de vivre and international flare. Where music becomes ritual, and the DJ is who sets the tone for the night. Stimulating and inspiring.
International
Champagne Garden
Champagne Garden. The only bar of its kind. Exquisite snacks + dishes to go with champagne. All day long. Espresso and delicate pastries too, of course!
In-Room Dining
Enjoy our delicious restaurant fare from the privacy and comfort of your room. The room service menu offers the best from our kitchen and serves it to you fresh, hot, and in no time at all.