Experience Good Travel with Marriott Bonvoy
Good Travel with Marriott Bonvoy is a program that offers meaningful travel, allowing you the opportunity to create a positive impact as you explore and build deeper connections in local communities when you stay in our hotels.
With over 100 curated experiences, the program focuses on three pillars – Environmental Protection, Community Engagement, and Marine Conservation. 
Discover how you can contribute meaningfully to Community Engagement with us at The St. Regis Bali Resort.
Tourism Has Affected Bali's Culture
Preserving and Understanding the Unique Balinese Heritage: Why It Matters
Known for its diverse culture, Bali has become a popular tourist destination. This rapid growth and popularity, however, came with the setback of placing local arts and culture in the background.
Though tourism is now an integral part of the Balinese economy, it has come at the cost of overshadowing Balinese culture. Due to this, the preservation of authentic Balinese cultural values has become more difficult, with local businesses catering increasingly to tourist palates and heritage sites disappearing.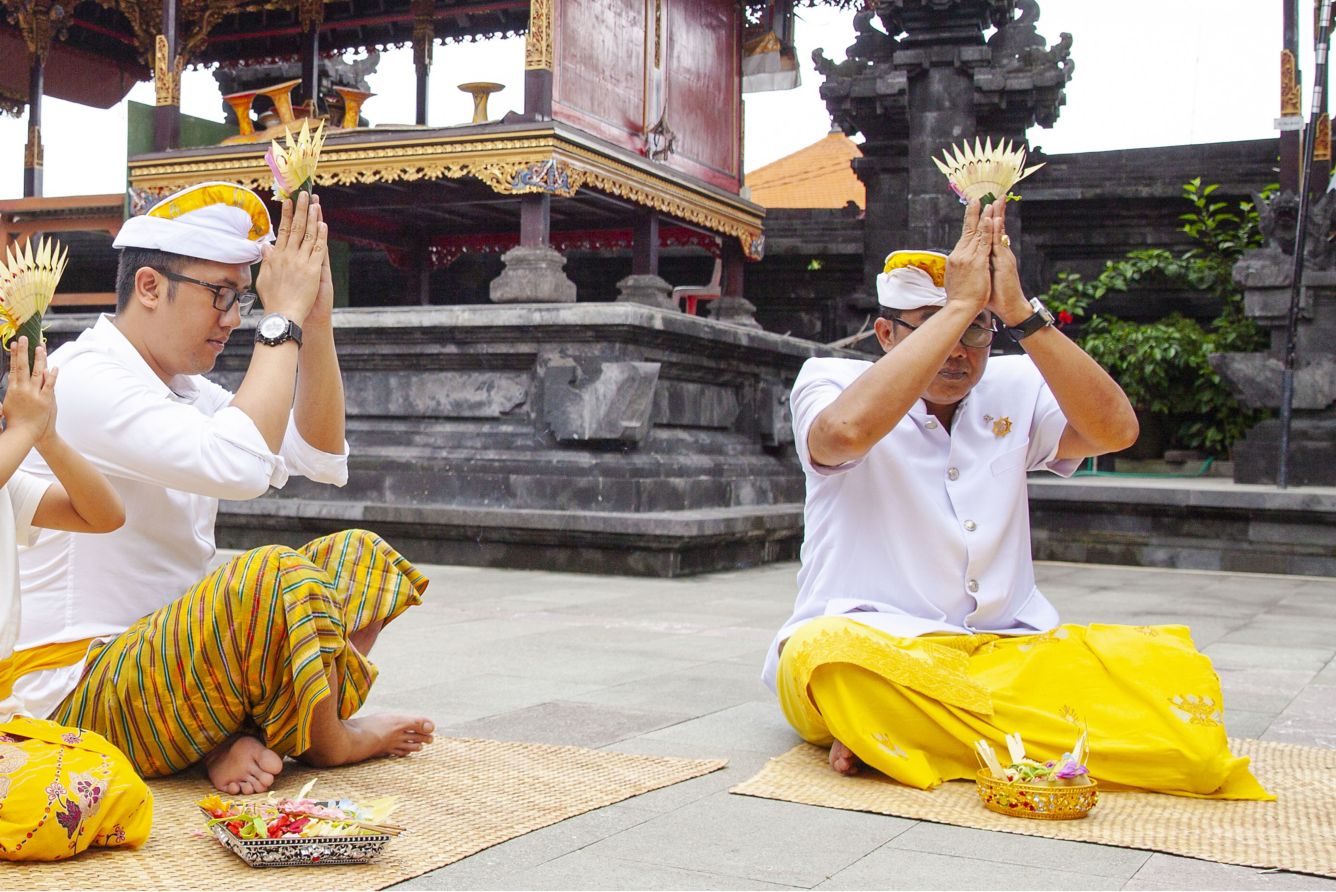 Gotong Royong with the Local Community
Preserving and Understanding the Unique Balinese Heritage: The Experience
Gotong Royong is an Indonesian phrase that means "work together to achieve a common goal". Guests will learn the value of Gotong Royong through a hands-on experience of cleaning the local temple.
The Peminge Temple is the main place of worship for community members of the Peminge village, where The St. Regis Bali Resort is located. Guests will first attend a prayer session led by the local priest to show respect for traditional Balinese rituals, before cleaning the temple grounds with community members. This experience brings guests and community members together to care for and maintain an important place of worship and uphold the cultural tradition of Gotong Royong. 
Guests will also visit the beach and learn how to make Gebogan, a temple offering made from fruits and flowers. Traditionally, Balinese women carry Gebogan on top of their heads to the temple as a symbol of gratitude. This experience will be led by The St. Regis Bali Resort's Spiritual Leader. After the session, the Gebogans handmade by each guest will be delivered to their respective rooms.
The experience ends in the evening with a traditional Sandikala ritual of a Balinese fire dance.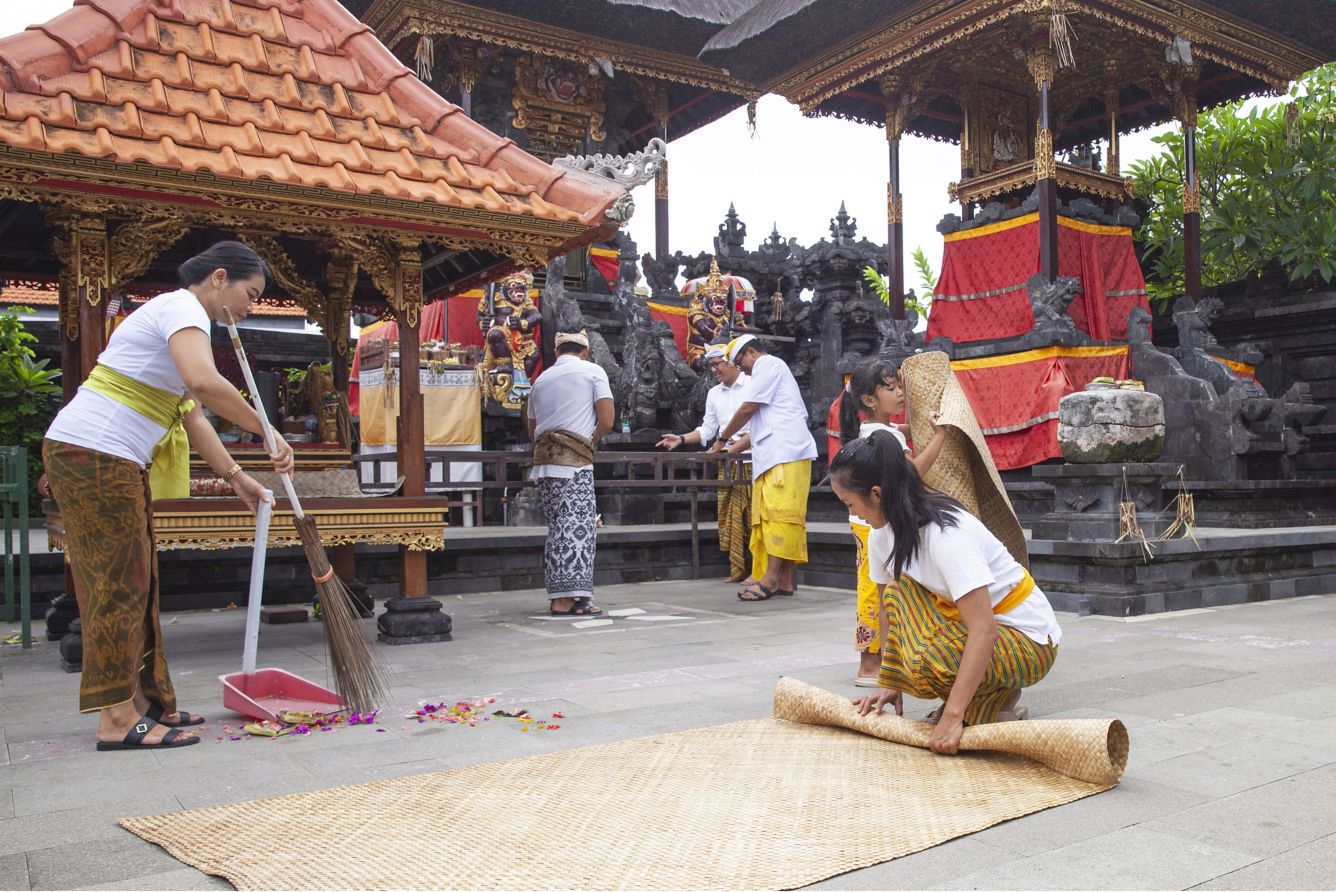 Connecting to the Local Community and its Culture
Preserving and Understanding the Unique Balinese Heritage: The Impact
By partaking in this experience, guests will be able get a first-hand understanding of the Balinese local traditions and culture, and also foster a meaningful connection with our local communities.
With this knowledge, it is in hopes that travelers will be able to support Bali's cultural resurgence on the island so it can continue to thrive authentically alongside Bali's bustling tourism business.