Host Your Next Meeting in Niagara Falls
Meetings & Events
Located near the world-famous Canadian Horseshoe Falls, Marriott Fallsview Hotel & Spa in Niagara Falls is a premier 4-Diamond property featuring amazing meeting spaces and guest rooms, exceptional dining and an unbeatable location just steps away from the Scotiabank Convention Centre. Our Niagara Falls hotel is the place to go for unforgettable meetings and events in a world-class destination. We feature 3,400 square feet of function space, including a 2,400-square-foot ballroom with floor-to-ceiling windows overlooking Niagara Falls.
5,818 sq ft
Total Event Space
318
Capacity Largest Space
Fallsview Meeting Space
Plan inspired meetings with an inspirational view. Natural lighting and stunning views ensure attendees are energized and engaged.
Breakout of the Box
Marriott Fallsview has 9 separate function rooms that feature floor to ceiling windows.
Events & Receptions
Choose Marriott Fallsview Hotel & Spa for an unforgettable event or reception. The stunning views of the Falls make for the perfect backdrop and are sure to impress your guests.
Salon ABC
Our hotel offers 6,000 sq.ft. of Fallsview function space which includes Salon ABC; 3 rooms that combine to create a 2,400 sq.ft. Fallsview function room with floor to ceiling windows overlooking the Falls.
Scotiabank Convention Centre
The Niagara Falls Marriott Fallsview Hotel & Spa is one of the closest Niagara Falls Hotels to the Scotiabank Convention Centre. Our Hotel is steps away, providing easy access to events, conferences, and conventions.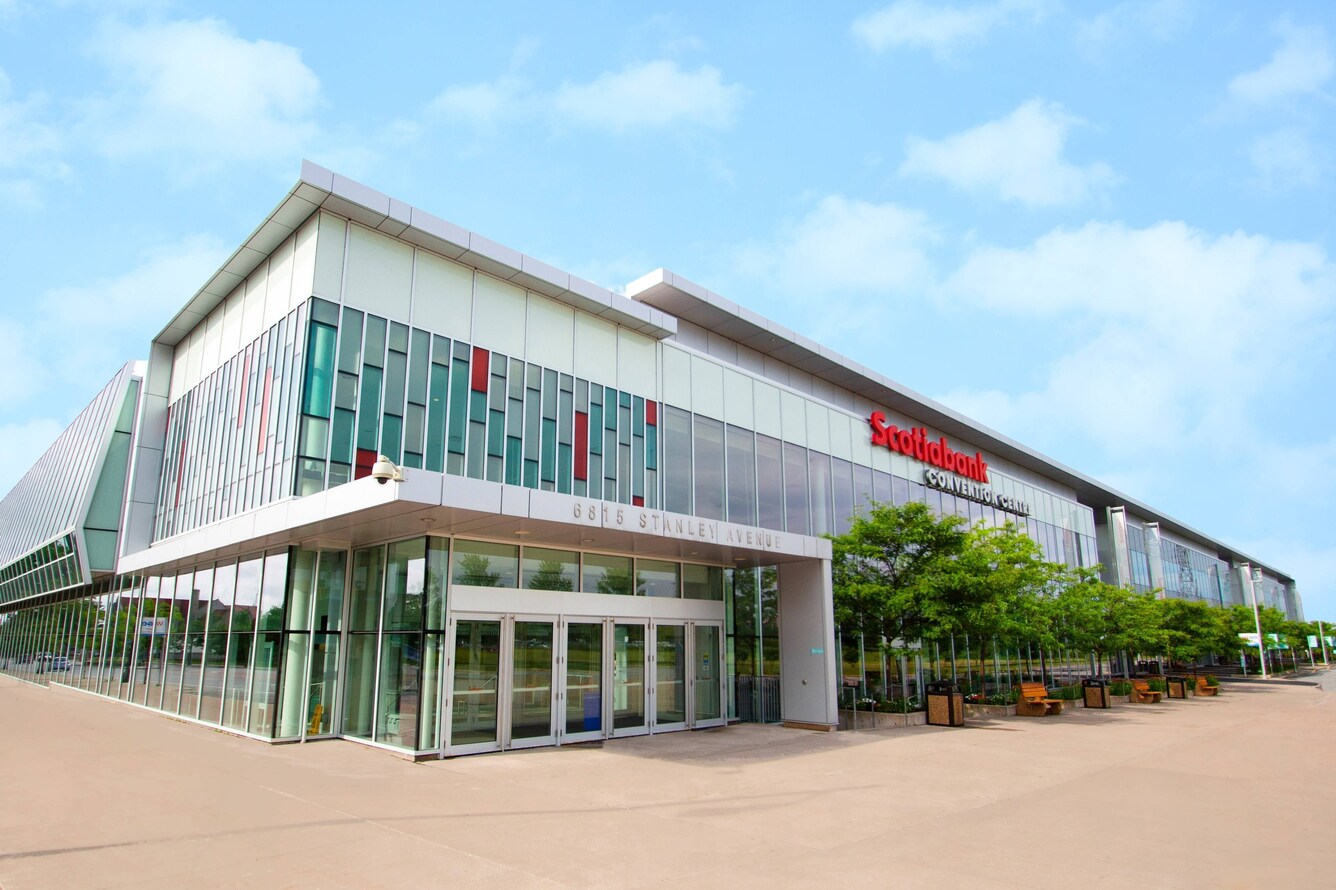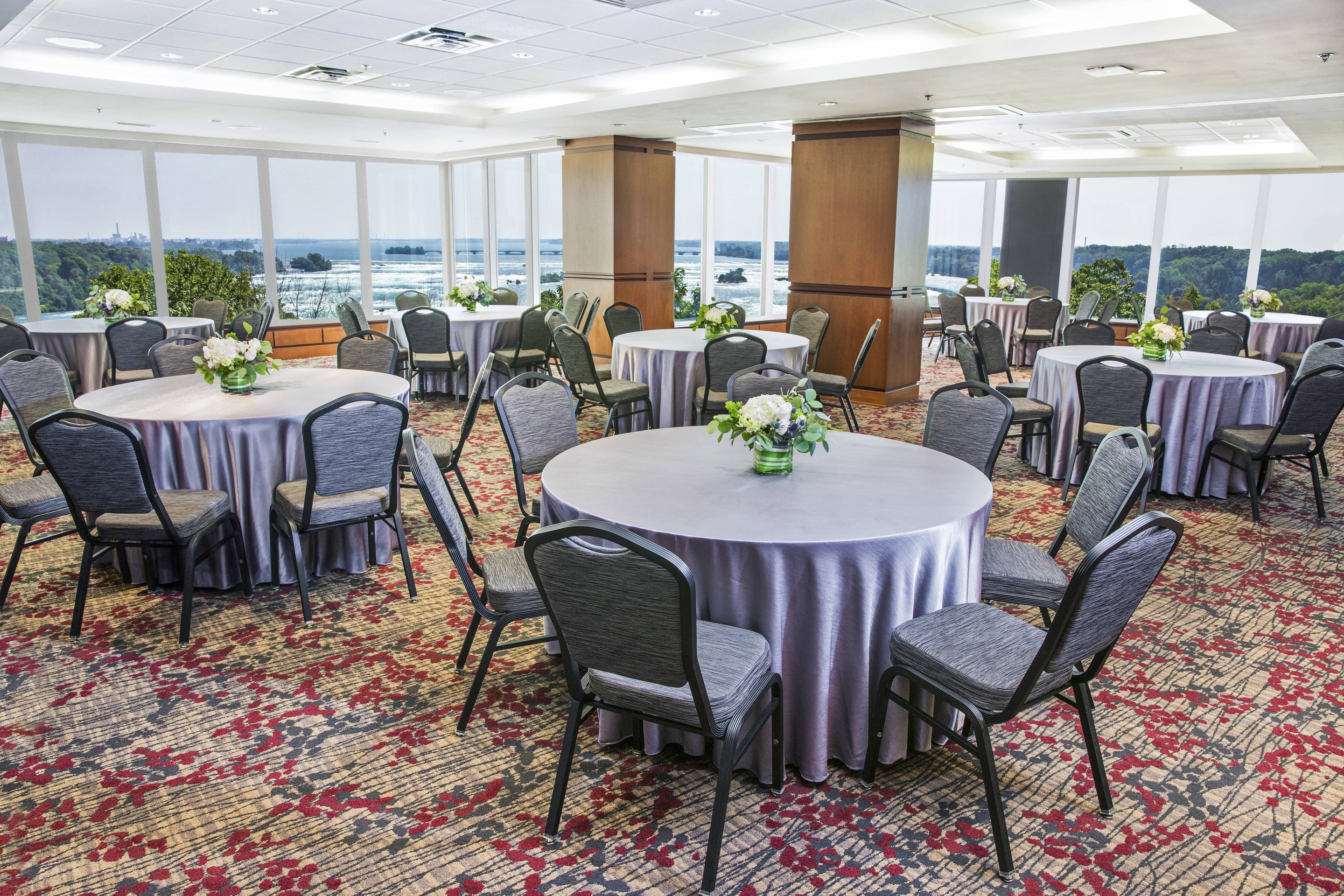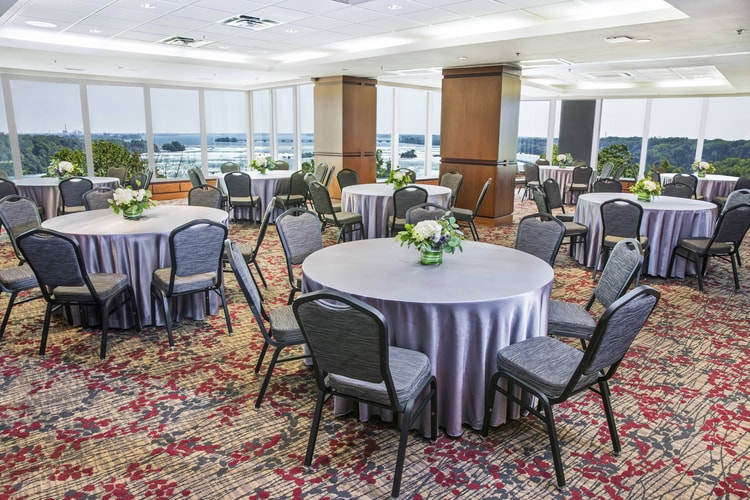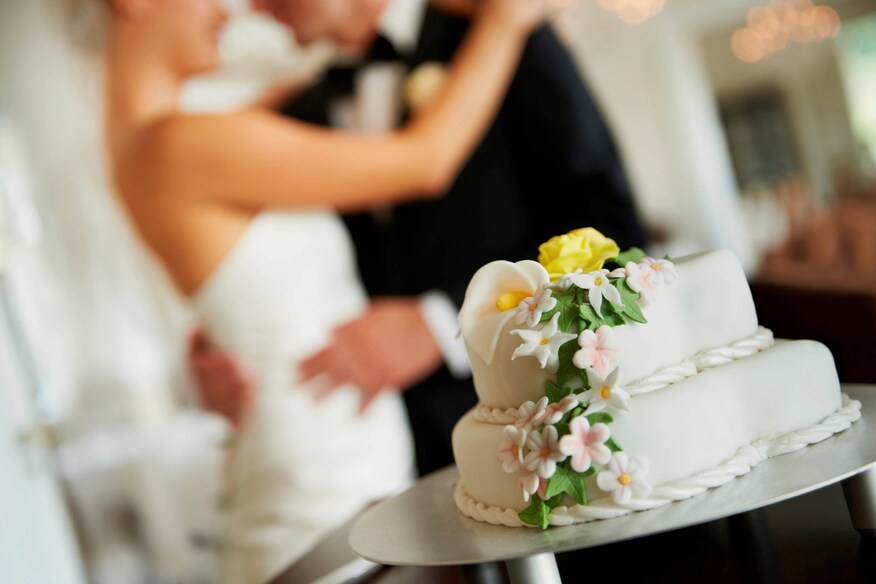 Saying I Do at Marriott Fallsview
Not all wedding venues in Niagara Falls can boast our view as the closest hotel to Niagara Falls. The Marriott Fallsview presents elegant and intimate surroundings for your big day.
Comfort and Convenience
Guests who will need to travel to Niagara Falls to attend your special day will appreciate the thoughtfulness of having a room in the Hotel. Speak to our Wedding coordinator about adding a block of guestrooms to your wedding package.
Head to Toe
Enjoy the elegance of Serenity Spa. One of the top rated Spas in Ontario, Serenity will leave you feeling pampered from head to toe. Refreshed, relaxed and polished, you will feel like the beautiful bride you are as you walk down the aisle.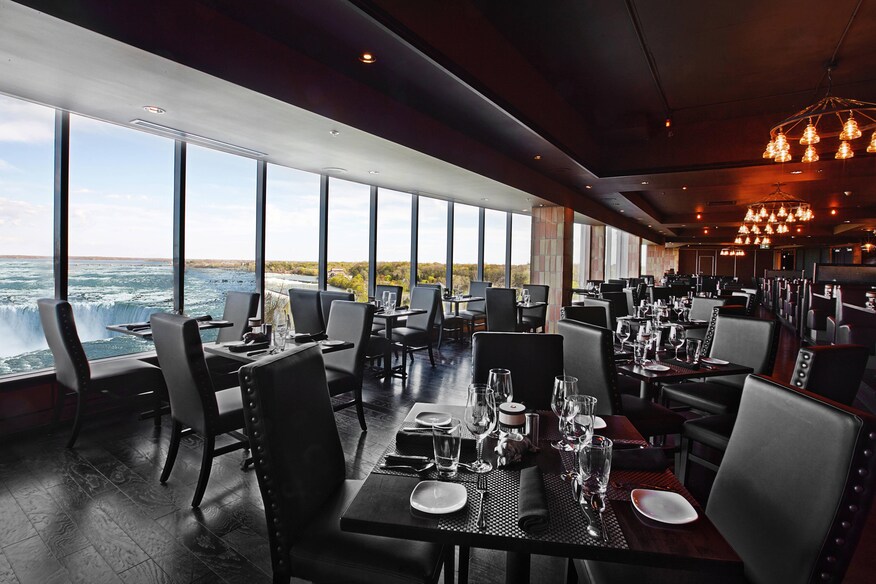 Rehearsal Dinner
Gather the wedding party and special guests and enjoy a spectacular Fallsview dinner at Morton's Grille. Prepare for the day ahead with a great evening with family, friends, and the Falls.
Our Team of Wedding Professionals
Bring your dream to reality with the help of our team of wedding professionals. From tailored menus, to stunning décor, let our dedicated team be by your side as you create an exceptional celebration.
Unique Venues
Whether a traditional wedding or a one-of-a-kind celebration, Marriott Fallsview Hotel & Spa will exceed every expectation. With inspiring spaces, creative menus, a curated list of preferred vendors, and a dedicated team, we offer everything you need for a magical wedding.
Plan impressive meetings and conferences in our contemporary spaces with views of Niagara Falls.

Lead a creative team-building event within our light-filled rooms or outside near Niagara Falls.

Select our Ontario hotel's venues for all of your special events, from weddings to reunions.
Our talented culinary team will work with you to craft a delicious, customized menu for your wedding.
Choose the ideal meeting room from over 3,400 square feet of flexible spaces, with capacity for 318.

Each of our meeting rooms features comprehensive audio-visual technology with on-site assistance.

Create the wedding of your dreams in our modern venues, with iconic Niagara Falls as your backdrop.
Count on our expert wedding planners to assist you with every detail to make your day spectacular.
Let our expert team of planners help you organize board meetings, corporate retreats and seminars
Keep your Niagara Falls meeting attendees energized with unique breaks and customized menus.
Host as many as 200 guests for a seated banquet, or invite over 220 for a casual cocktail reception.
Plan fun outings for your guests around Ontario from our hotel venue overlooking Niagara Falls.
| Meeting Room | Dimensions (LxWxH) | Area (sq.ft) | Theater | Schoolroom | Conference | U-Shape | Reception | Banquet |
| --- | --- | --- | --- | --- | --- | --- | --- | --- |
| Salons A, B & C (combined) | 25x127x9 | 2416 | 200 | 144 | 112 | - | 318 | 192 |
| Salons A & B (combined) | 25x67x9 | 1462 | 112 | 72 | 62 | - | 150 | 96 |
| Salons B & C (combined) | 25x80x9 | 1656 | 150 | 108 | 84 | - | 220 | 136 |
| Salon A | 19x40x9 | 760 | 63 | 48 | 36 | - | 100 | 56 |
| Salon B | 26x27x9 | 702 | 49 | 40 | 26 | - | 49 | 40 |
| Salon C | 18x53x9 | 954 | 120 | 60 | 56 | - | 140 | 80 |
| Molinara & Fallsview (combined) | 40x41x8.5 | 1336 | 120 | 54 | 56 | - | 130 | 80 |
| Molinara | 24x19x8.5 | 456 | 42 | 30 | 30 | - | 40 | 40 |
| Fallsview | 40x22x8.5 | 880 | 80 | 48 | 42 | - | 80 | 60 |
| Executive Boardroom | 23x19x9 | 437 | 80 | 48 | 14 | - | 80 | 60 |
| Canadiana | 29x20x9 | 580 | 56 | 40 | 30 | - | 60 | 40 |
| Niagara | 34x18x10 | 612 | 64 | 40 | 30 | - | 70 | 50 |
| Portage | 23x19x9 | 437 | 64 | 40 | 12 | - | 70 | 50 |
Salons A, B & C (combined)
Dimensions (LxWxH)
25x127x9
Dimensions (LxWxH)
25x67x9
Dimensions (LxWxH)
25x80x9
Dimensions (LxWxH)
19x40x9
Dimensions (LxWxH)
26x27x9
Dimensions (LxWxH)
18x53x9
Molinara & Fallsview (combined)
Dimensions (LxWxH)
40x41x8.5
Dimensions (LxWxH)
24x19x8.5
Dimensions (LxWxH)
40x22x8.5
Dimensions (LxWxH)
23x19x9
Dimensions (LxWxH)
29x20x9
Dimensions (LxWxH)
34x18x10
Dimensions (LxWxH)
23x19x9
| Meeting Room | Dimensions (LxWxH) | Area (sq.mt) | Theater | Schoolroom | Conference | U-Shape | Reception | Banquet |
| --- | --- | --- | --- | --- | --- | --- | --- | --- |
| Salons A, B & C (combined) | 7.6x38.7x2.7 | 224.5 | 200 | 144 | 112 | - | 318 | 192 |
| Salons A & B (combined) | 7.6x20.4x2.7 | 135.8 | 112 | 72 | 62 | - | 150 | 96 |
| Salons B & C (combined) | 7.6x24.4x2.7 | 153.8 | 150 | 108 | 84 | - | 220 | 136 |
| Salon A | 5.8x12.2x2.7 | 70.6 | 63 | 48 | 36 | - | 100 | 56 |
| Salon B | 7.9x8.2x2.7 | 65.2 | 49 | 40 | 26 | - | 49 | 40 |
| Salon C | 5.5x16.2x2.7 | 88.6 | 120 | 60 | 56 | - | 140 | 80 |
| Molinara & Fallsview (combined) | 12.2x12.5x2.6 | 124.1 | 120 | 54 | 56 | - | 130 | 80 |
| Molinara | 7.3x5.8x2.6 | 42.4 | 42 | 30 | 30 | - | 40 | 40 |
| Fallsview | 12.2x6.7x2.6 | 81.8 | 80 | 48 | 42 | - | 80 | 60 |
| Executive Boardroom | 7x5.8x2.7 | 40.6 | 80 | 48 | 14 | - | 80 | 60 |
| Canadiana | 8.8x6.1x2.7 | 53.9 | 56 | 40 | 30 | - | 60 | 40 |
| Niagara | 10.4x5.5x3 | 56.9 | 64 | 40 | 30 | - | 70 | 50 |
| Portage | 7x5.8x2.7 | 40.6 | 64 | 40 | 12 | - | 70 | 50 |
Salons A, B & C (combined)
Dimensions (LxWxH)
7.6x38.7x2.7
Dimensions (LxWxH)
7.6x20.4x2.7
Dimensions (LxWxH)
7.6x24.4x2.7
Dimensions (LxWxH)
5.8x12.2x2.7
Dimensions (LxWxH)
7.9x8.2x2.7
Dimensions (LxWxH)
5.5x16.2x2.7
Molinara & Fallsview (combined)
Dimensions (LxWxH)
12.2x12.5x2.6
Dimensions (LxWxH)
7.3x5.8x2.6
Dimensions (LxWxH)
12.2x6.7x2.6
Dimensions (LxWxH)
7x5.8x2.7
Dimensions (LxWxH)
8.8x6.1x2.7
Dimensions (LxWxH)
10.4x5.5x3
Dimensions (LxWxH)
7x5.8x2.7
Audio-Visual Equipment
35MM Projector
AV Technician
LCD Panel
LCD Projector
Microphone
Overhead Projector
TV
TV Production Service Provider
Video Camera
Videoconferencing
Event Services
Carpenter
Certified Meeting Planner
Decorator
Electrician
Locksmith
Message Service
Photographer
Registration Service
Security Guards
Event Equipment & Supplies
Easels
Flip Chart & Markers
Installed Stage
Name Cards
Pens / Pencils / Notepad
Podium Lectern
Portable Stage
Stack Chairs
Tables
Wall Charts
Business Services
Computers
Copy Service
Fax Service
Full Service Business Center
On-Site Business Center is Staffed
Overnight Delivery/Pickup
Post/Parcel
Printers