ABOUT KITCHEN & BAR @GARE DE LYON
Freshly prepared entrees from locally grown produce define the French-International menus offered at Kitchen & Bar restaurant. Featuring all-day dining, you can easily start your day with our breakfast buffet, plan your lunch or relax at day's end with authentic French food.
Contact Us / Hours
Our Kitchen & Bar restaurant is open daily between 6:30am and midnight.

+33 (0)1 80 20 63 03
A FRESH WAKE-UP
Breakfast
Enjoy a full breakfast buffet including fresh artisanal pastries, homemade French toast, warm dishes, ham and cheese platters, yogurt, cereals, juices fresh from the juicer and honey blocks.
Our buffet is open from 7:00 to 10:30am weekdays and until 11am on weekends.
Cost is 24€.
DINE ALL DAY
Lunch & Dinner
Head Chef Melissa Ravel is passionate about finding the best local producers and using seasonal ingredients with a twist. She grows many of her own herbs on the hotel's rooftop garden.
Previously gaining experience as chef de partie at La Maison Blanche and head chef of the Les Inséparables, her menu showcases authentic French fare with international dishes. You'll also find vegetarian options and a selection of regional French wines to pair with your meal. Try the Chef's signature dish, octopus, served with seasonal vegetables and squid ink infused with basil.
Lunch is available from noon to 5pm 
Dinner is available from 6pm, with the last order taken at 10:45pm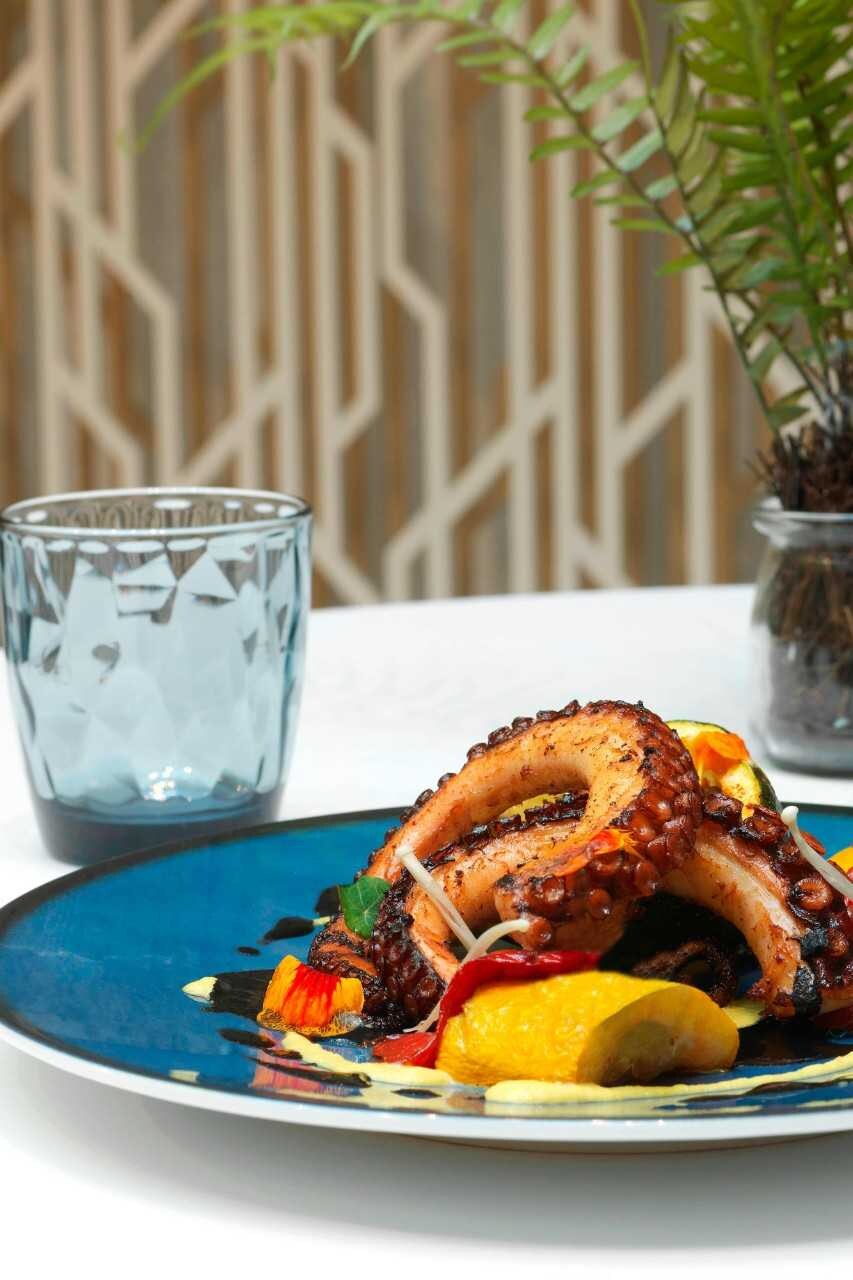 STAY REFRESHED
Beverages
Our bartenders infuse different gins with our garden-grown herbs and welcome you to try a refreshing gin jar served with elderflower tonic. Other long drinks, cocktails and carefully selected wines from local producers are also available.
The bar closes at midnight and the last order is taken at 11:45pm.