Dining at the Marriott Pinnacle Downtown
Start or end your day at our signature restaurant and bar, Showcase, offering a full Canadian breakast in the morning and world cuisine for lunch and dinner. Sip handcrafted cocktails, wine or craft beer without leaving our lobby before or after a delicious meal in our dining area.

Showcase Restaurant & Bar's menu focuses on fresh and local ingredients, while offering guests a warm and social environment. The dishes highlight a West Coast taste without the travel. Flavorful seafood dishes are full of elevated flavors.

INTERNATIONAL
Showcase Restaurant & Bar
Set against the backdrop of Coal Harbour in vibrant downtown Vancouver, Showcase Restaurant & Bar boasts an eclectic menu that reflects the city's diversity.
Enjoy dynamic, seasonally inspired menus with an emphasis on locally and regionally sourced ingredients. After a busy day of meetings or downtown sightseeing, unwind at Showcase Restaurant & Bar with live sports, local craft beers and fine wines.

Breakfast
Jump-start your morning at Showcase. Whether you're looking for a quick, healthy breakfast after a run, or a slower start to the day with a perfectly prepared omelet, Showcase is your go-to spot. Breakfast buffet available daily.
Showcase Restaurant & Bar is dedicated to celebrating the best of B.C. and pairs friendly service with a casual, inviting social ambiance. The breakfast menu highlights locally made cured meats, artisan cheeses, free range natural eggs and breakfast classics.
Menu must-tries include a loaded cinnamon french toast and a healthy breakfast bowl complete with kale, breakfast potatoes, tarragon buttermilk dressing, and the works.
Breakfast:
Monday to Friday – 6:30am to 10:30am
Saturday and Sunday – 7:00am to 12:00PM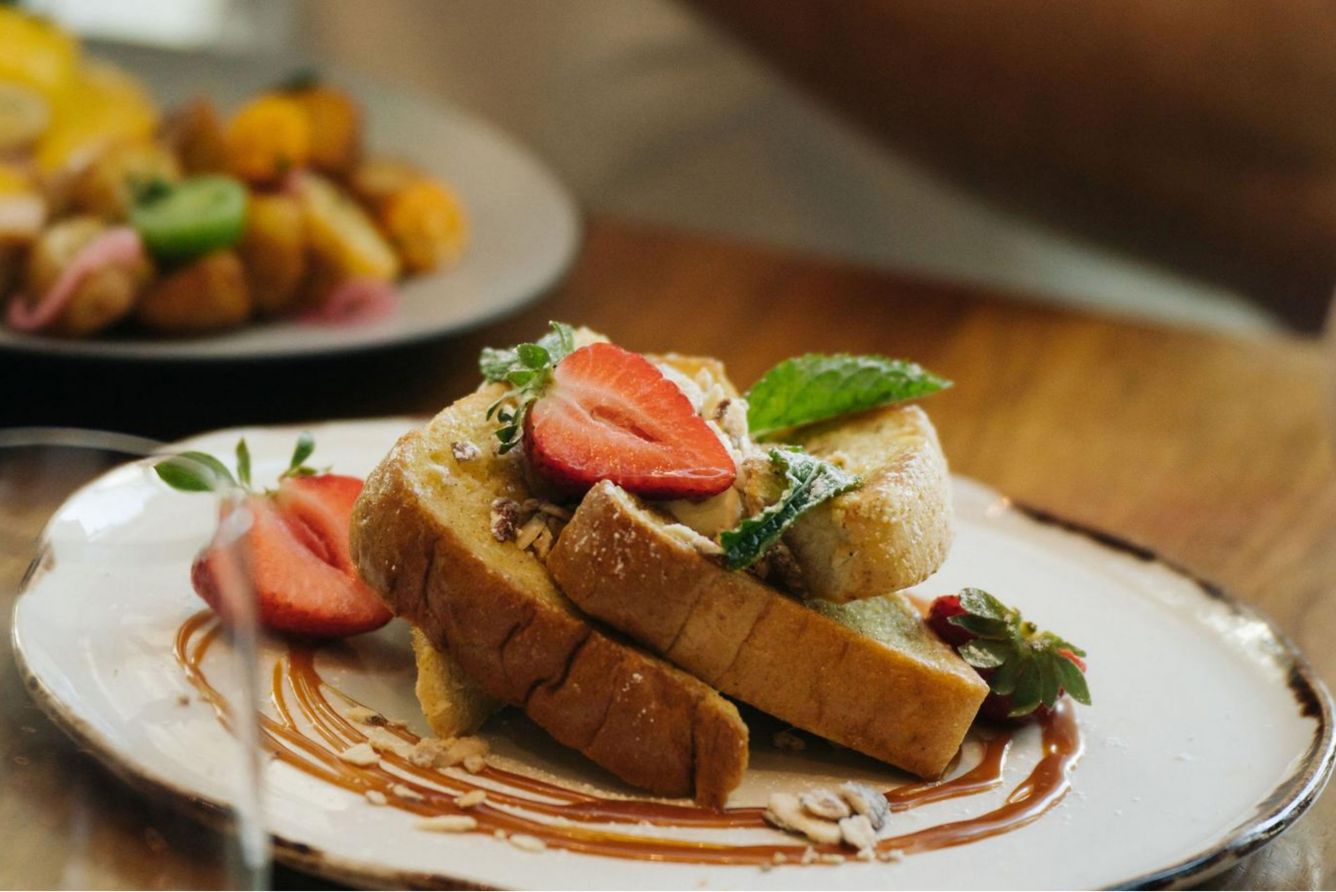 INTERNATIONAL
Lunch & Dinner
From business gatherings to relaxed meals after a productive day downtown, Showcase is the perfect spot. The menu showcases fresh and local ingredients. A place for friends, family and a good time.
Showcase's all-day menu highlights seasonality and the diversity of fresh local ingredients. Cuisines made by our world-class team of chefs, Showcase offers a mix of classic favourites and new, exclusive dishes.

Stand-out dishes include the Showcase Butter Chicken, Tuna Tataki Bowl & the Korean Fried Chicken.

Lunch:
Monday to Friday - 11:30am to 2pm
Saturday and Sunday - 12pm to 2pm
Dinner:
Sunday to Saturday - 4:30pm to 9pm
Lounge:
Monday to Sunday – 11:30am to 12:00am
Late Night Lounge:
Monday to Sunday - 9:00pm to 11:00pm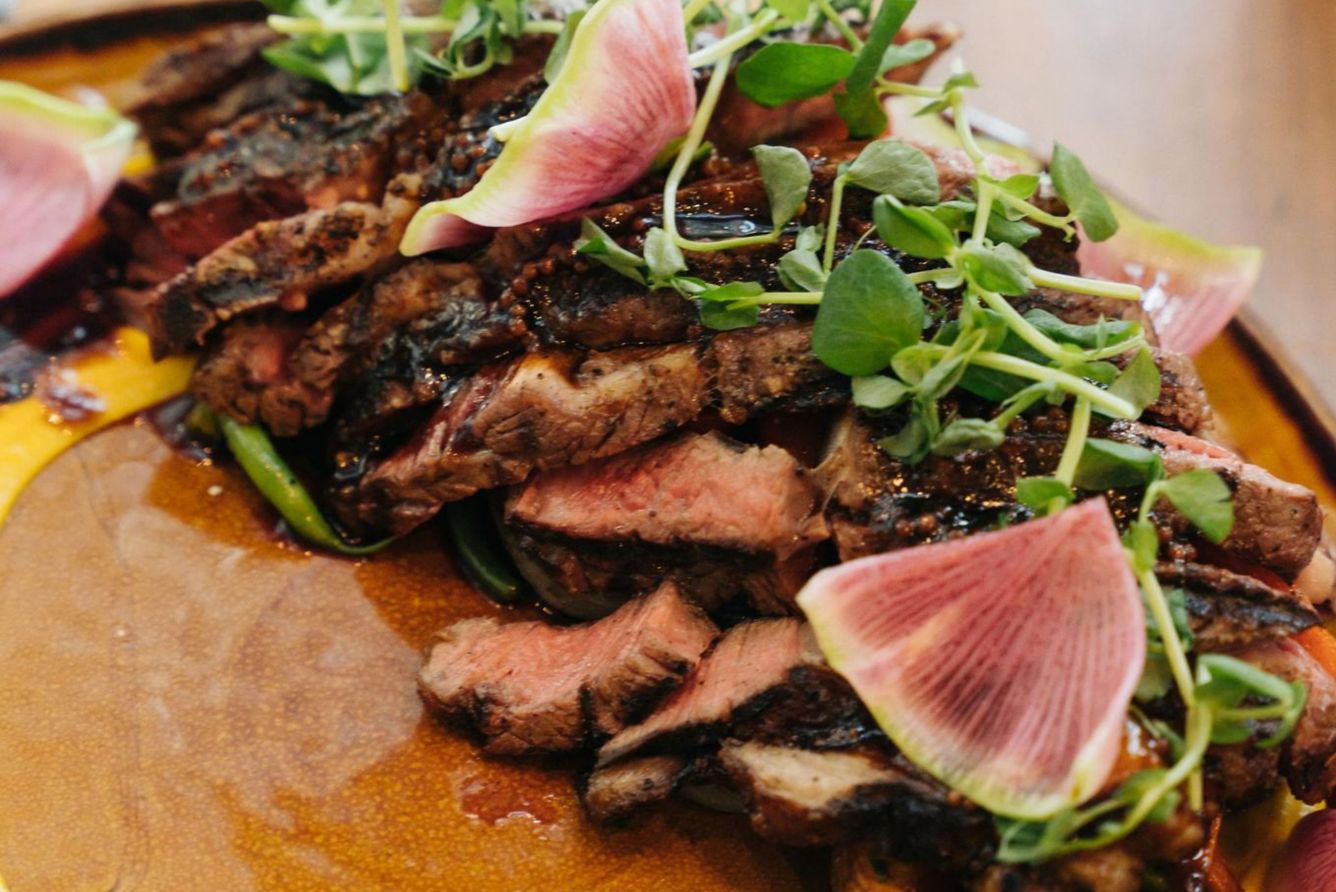 PDR
Private Dining Room
Newly renovated, our private dining room is perfect for special events. Modern features include AV equipment, a 60-inch TV and sliding doors for privacy.
Showcase's Private Dining Room is perfect to host a party for a special occasion such as birthdays or anniversaries. The PDR is an exclusive space for one-on-one time with a loved one or closing a business deal with a client over a luncheon. 

With removable seating, the PDR can accommodate stand-up receptions up to 40 people and seated meals for up to 24 people.

Whatever the occasion, nothing brings people together like inspired food & drinks prepared with care, service with a smile and great company. Let the team at Showcase Restaurant & Bar create a truly memorable experience for you and your guests.
INTERNATIONAL
Happy Hour
There's always a reason to be happy at Showcase. Daily specials on select craft beers on tap, wines, and highballs. Happy Hour menu also available.

Daily from 4-6 p.m. and 9-10 p.m. 
Escape the office and wind down with the most delicious Happy Hour offerings at Showcase.

You deserve an afternoon pick me up. Visit Showcase and get your favourite eats and drinks or try something new!

Showcase's Happy Hour menu items range from Southern Spiced Chicken Wings to Nori Fries and Korean Friend Chicken Bites, complete with an extensive bar stocked with local, regional and international beer.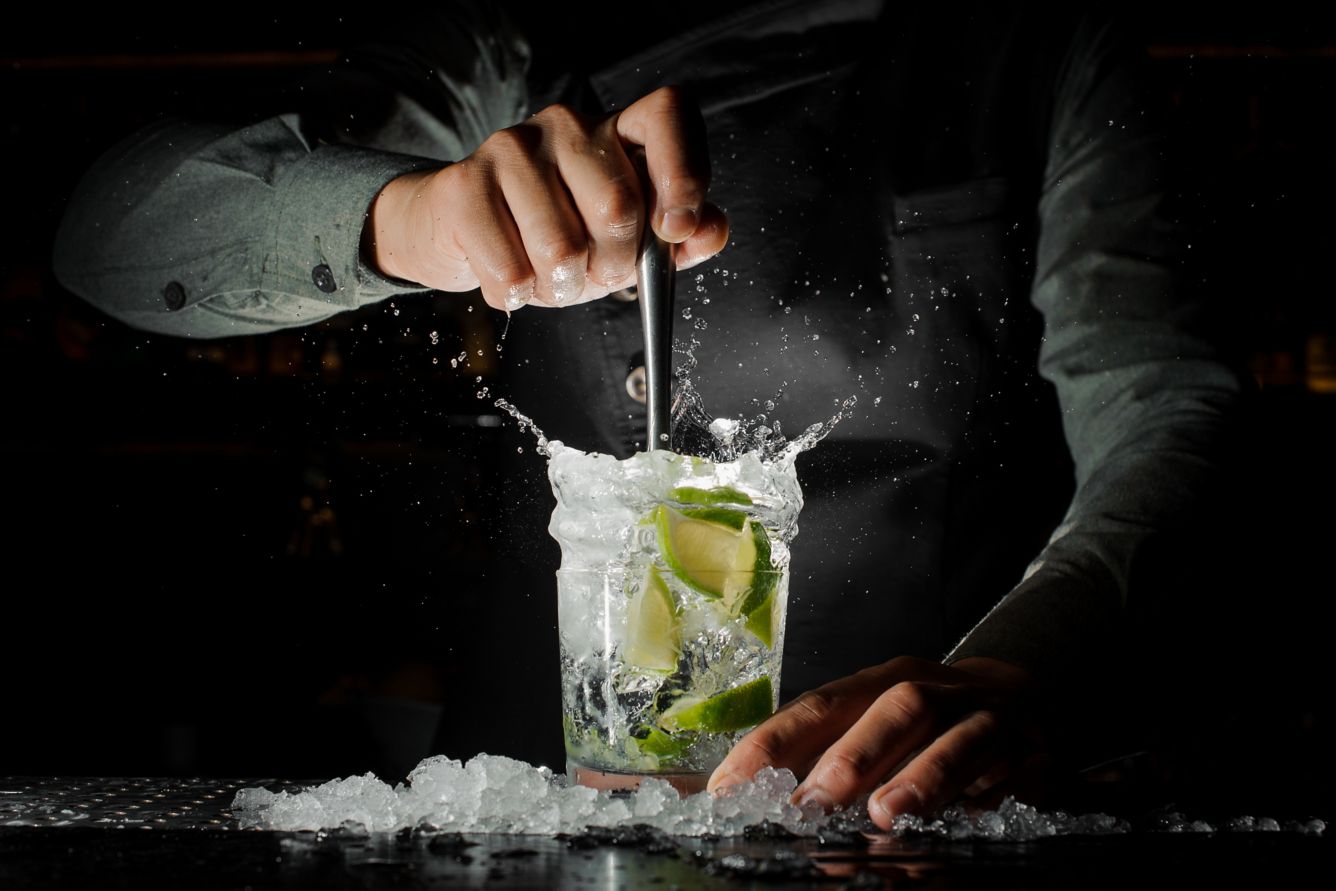 Wine
Many of the wines featured on Showcase's by-the-glass list are local to British Columbia; of those, all are VQA certified.
Vintners Quality Alliance, or VQA is a regulatory and appellation system which guarantees the high quality and authenticity of origin for Canadian wines made under that system in British Columbia. It is similar to regulatory systems in France, Spain, Italy, and Germany. The VQA system allows for sub-appellations, by which the grapes for wines are sourced from extremely specific geographical locations with different soil and climate.
INTERNATIONAL
Contact Us
Visit one of Vancouver's top casual dining restaurants in downtown Vancouver.