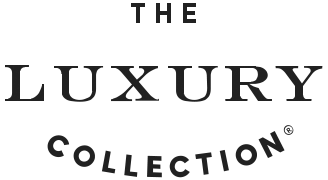 Welcome to Hotel Grande Bretagne, a Luxury Collection Hotel, Athens
Experience timeless elegance at our luxury hotel in Athens
With breathtaking views of the fabled Acropolis, regal Syntagma Square and the Parliament, lush Lycabettus Hill or the original Olympic Stadium, our multi-awarded 5 star Athens Hotel Grande Bretagne offers an unrivaled perspective of Athens' mythical history. Located right in the heart of the city since 1874, our multi-awarded landmark luxury hotel is within walking distance of exclusive shopping areas, museums and the business district. With meticulous attention to detail, the 320 rooms and suites marry charming old-world elegance with state-of-the-art facilities, whereas the 58 suites enjoy additional benefits including personalized Butler Service. Visit the picturesque GB Roof Garden Restaurant for the finest Mediterranean cuisine or the Winter Garden for an afternoon tea and do not miss the GB Spa for a signature massage, beauty treatment or an indulgent respite in the thermal Suite. Meet our Concierge team members, who stand ready to unlock the secret treasures of Athens.
A Unique and Luxurious Retreat
The only Royal Suite in Athens, and located on the fifth floor, the sprawling one-bedroom, two-bathroom Royal Suite encompasses over 400 magnificent square meters, while its many windows frame iconic views of Athens.
History and Heritage
Situated right in the heart of the city since 1874, the landmark hotel is an important part of the history of Athens. When the Olympic Games were revived for the first time in 1896, the Hotel Grande Bretagne was the official host of foreign missions, diplomats, statesmen, political figures and royalty.
After the Ottoman fall in 1830, Athens began to attract a new type of visitor—wealthy Greeks from the "Diaspora" intent on reclaiming their ancestral heritage. Among these, Antonis Dimitrios returned in 1842 to start a business. He acquired a plot of land opposite the Palace of King Otto and commissioned Athens' first "Stadtpalais"—a majestic residence that reflected the refined city lifestyle enjoyed in London and Paris. His impressive 90-room mansion was the first incarnation of today's hotel.

The hotelier Savvas Kentros purchased the former Dimitriou home with Efstathios Lampsas in 1874, and with a staggering loan of 800,000 drachmas, transformed it into the Hotel Grande Bretagne. With its unprecedented opulence, the glittering hotel was heralded as Athens' finest.

When Greece fell to Nazi occupation in 1941, the hotel was turned into headquarters of the Third Reich. At the end of World War II, the unrest continued as civil war erupted between the communist resistance and the Greek Army. The Hotel Grande Bretagne housed scores of refugees for years while hosting diplomatic negotiations between George Papandreou and the British delegation, most notably Winston Churchill.

With peace finally restored in 1956, the hotel was able to re-open its doors to the world's social, political, and economic elite. When the Junta of 1967 collapsed in 1974, Constantine Karamanlis spent four months forming a new government from his fifth-floor suite. That same year, Archbishop Makarios addressed Greece from a second-floor balcony after his near assassination and the Turkish invasion of Cyprus.
Beautiful Restoration
In 2003, with an investment of 82 million euro, the Hotel Grande Bretagne underwent a massive restoration and emerged as a state-of-the-art, five-star reincarnation of its former glory that continues to delight its guests with legendary hospitality and iconic style.
Notable Guests
Given its rich history, it is no wonder that the list of royalty, heads of state, international business tycoons, and celebrities that have stayed at the Hotel Grande Bretagne is endless. To name but a few, leading ladies Elizabeth Taylor, Sophia Loren, Maria Callas, and Brigitte Bardot all enjoyed the regal treatment in the Royal Suite. Hollywood icons Greta Garbo, Sean Connery, and Francis Ford Coppola have visited repeatedly, while music stars Sting, Bruce Springsteen, David Bowie, Jay-Z, and Jose Carreras have resided here while on tour.
Destination Discoveries
In-house guests are guided through the hotel's history while being led through its rooms and introduced to its antiques and art masterpieces. For more information, please contact our Concierge Desk.
Explore Athens
With breathtaking views of the fabled Acropolis, regal Syntagma Square and the Parliament, lush Lycabettus Hill or the original Olympic Stadium, the multi-awarded 5 star Hotel Grande Bretagne offers an unrivaled perspective of Athens' mythical history.
Walkway on the North Slope of the Acropolis
Renowned for its diverse range of delightful restaurants and variety of international cuisines, Plaka is an enchanting cobblestone neighborhood embracing archeological sites, small tavernas, colorful flower stands and artisan shops. The area is one of many popular spots across this fabled city.
Kallimarmaro Stadium (Panathenaic Stadium)
The first modern Olympic Games were held in the Greek capital in 1896, with 14 countries competing. The Kallimarmaro Stadium was chosen to host the Olympic Games and was the epicenter of the city's preparations for this major event.
The Changing of the Guards
It is a truly memorable experience to attend the Changing of the Guards. An Evzone will never leave his post unless instructed by a senior officer; they hold the honorable distinction of being the Greek Parliament's and the Presidential Palace's guards. Evzones escort the president on foreign visits.
The Perfect Place to Be on a Sunday Morning
The city boasts numerous attractions, however one of the must-visit places in Athens is the world-famous Monastiraki flea market. Here you will discover an array of vibrant, colorful stops and a wide selection of delightful souvenirs and traditional artifacts.
Indoor Pool at The GB Spa
Located at the GB Spa, our indoor pool area welcomes you with its tranquil ambience. An infusion of Aegean hues and sleek design is set in modern tones, but still manages to evoke the classic sensations of the baths of ancient Rome.
Ultimate Relaxation at the Spa Atrium
Invigoration is a feature of our hotel. After a high-energy workout or a relaxing body treatment in the GB Spa, ease back into life in the beautifully serene Atrium just around the corner, where a variety of light refreshments await you.
Perfect for Sharing Treatments
Relax and enjoy the company of your partner while savoring one of the hotel's exceptionally soothing spa treatments. Select from a variety of indulgent signature offerings and massages, for a transcendental experience devoted to pampering and restoration.
Spa Treatments for Healthy, Beautiful Hair
The Hair Salon is one of a select few in the world that offers customized and five-star spa treatments to improve the strength, health, and texture of your hair. The venue elevates the salon experience to an indulgent new level.
The Barber Salon
Meet the most elegant Barber Salon right in the heart of Athens. Hotel Grande Bretagne introduces you to the fascinating ritual of authentic barbering.
Monday to Saturday from 11:00 to 20:00
Sweet Creations at the GB Corner Gifts & Flavors
The most renowned 'corner of Athens' welcomes you to a magic world filled with unique shopping and gift ideas. Explore the authentic selection of GB Products, the Zeus + Dione handmade clothing and an exclusive variety of indigenous delicacies & chocolates. Tel: +302103330750. Located at Hotel Grande Bretagne, Syntagma Square, Athens GR.
Learn More
Online Store
Our online store invites extravagance with a selection of indigenous Greek products and flavors. The Hotel Grande Bretagne's sea of treasures implore you to capture a facet of it's historical magic. In-room amenities make products and flavors available as an enhancement to your stay, while spa and beauty products, gift ideas and vouchers indulge guests in every other corner of the world. The gift of giving becomes effortless with gift vouchers for the hotel's spa and award-winning dining venues.
Important Details
Worldwide shipping & Order Tracking, Secure payments for all transactions, Free gift wrapping and Return capability up to 15 days.
The Wine Library
We proudly introduce you to a unique setting, the Wine Library, located at the mezzanine of the GB Corner at the Hotel Grande Bretagne, a distinct "library", showcasing all the 3.500 wine labels of the historic hotel.
OUR LOCATION
GETTING HERE
Hotel Grande Bretagne, a Luxury Collection Hotel, Athens
1 Vasileos Georgiou A' str., Syntagma Square, Athens, Greece, 105 64
Tel: +30 210-3330000
Distance from Property: 35.0 KM
Phone Number: +30 21-03530000
Visit Website
Alternate Airport Transportation
Private Car Transfer
Nearby
Subway Station
Syntagma

Train Station
The Luxury Collection Concierge
We invite you to meet our Chief Concierge Apostolos Papayannakis and the members of his team. Our concierge team stands ready to be of service, dedicated to ensuring that each guest is able to unlock the very best of each destination. Each Luxury Collection Concierge is a bilingual, certified destination expert, proudly wearing the "clef d'or"—the gilt insignia of the celebrated international concierge society—and eager to reveal the secret treasures of Athens and beyond. From dinner reservations at the finest city restaurants to private tours of historical landmarks, our team always performs with efficiency and aplomb. Turn to them for car rentals, limousine service, florist services, theater and sports tickets, directions, general information, and so much more.
Temple of Zeus
About 700 meters south of Syntagma Square
Ancient Agora
The most well-known agora
Plaka and Monastiraki
The Plaka is a rewarding part of the city for daytime wandering
Lycabettus Hill
A favorite spot for Athenians and visitors to take a stroll
More Services
Guests booking rooms and suites on the designated sixth and seventh Butler floor, as well as all suite guests, can savor the exceptional privileges associated with the Butler Service. With an expedited private check-in on the sixth floor, guests will be personally greeted by the Front Office Manager and dedicated team, assisted with immediate needs and offered a welcome refreshment.

The private concierge service, associated with the Butler floor, is on hand to share unrivaled knowledge of all things Athens-related. The team has an impressive network of contacts and enriching experiences, from organizing special event tickets, and private city tours via limousine or helicopter, to accessing exclusive art collections and bespoke dinners served against the backdrop of the Acropolis.
Butler Floor Privileges
Butler Floor Reception is currently closed
Direct Private Check-In and Check-Out on the 6th floor
Welcome Drink upon arrival
Butler & Concierge Services during the stay
Shipping luggage in advance to a destination is the ultimate luxury travel experience. The Luxury Collection's exclusive partnership with Luggage Forward, the cornerstone of Luggage Liaison, one of our newest signature programs, makes it easy.
The Luxury Collection's exclusive partnership with Luggage Forward is the cornerstone of Luggage Liaison, one of the newest signature programs. Luggage Liaison, a suite of travel services, also includes luggage storage and unpacking/packing services upon request.

Guests deserve the finest travel experience and Luggage Liaison provides this by eliminating the need to carry luggage to and from the airport, wait in long check-in lines or at baggage claims, or worry about lost luggage. With Luggage Liaison, Hotel Grande Bretagne guests will be able to travel confident that their luggage will be waiting for them upon arrival at Hotel Grande Bretagne. As the exclusive hotel partner of Luggage Forward, The Luxury Collection offers exceptional pricing available only to its guests for door-to-door luggage delivery. Discover the ultimate in luxury travel while collecting Athens' best experiences.

To enjoy this rare pleasure, contact the Luxury Collection Concierge.
Comfort for Our Younger Guests

Hotel Grande Bretagne welcomes children and wishes to make their stay as pleasant and welcoming as possible. An assortment of snacks & meals can be found in the In-room Dining and in all restaurants children's menus. Disposable bottles & high chairs are available upon request. A 50% discount on all laundry and dry-cleaning services applies for children's garments. Professional babysitting services are offered upon request.
Complimentary 24 Hours / 7 Days

A 24-hour center that accommodates professional life with a wide range of expert services. In addition to expert secretarial and translation services available Monday-Friday, guests may also use a selection of state-of-the-art technology to streamline their work projects. Computer technology support also provided.
Since business doesn't stop even when traveling, the Business Center supplies your professional life with a range of expert services, including IT support.

In addition to secretarial & translation services Monday-Friday, a selection of modern technology (fax machines, color copiers, printers & scanners) is also available.

Our Business Center allows guests to work in an efficient environment. In addition to expert secretarial and translation services (Monday - Friday), a selection of state-of-the-art technology—fax machines, color copiers, high-speed printers, and scanners—streamlines work projects round the clock. These services may incur a fee.

Guests may use the provided computers or connect to the hotel's High-Speed Internet Network via their own laptops. Computer technology support is also provided and guests receive one hour of complimentary use of High-Speed Internet Access in the Business Center.
Corporate Social Responsibility
The Hotels Grande Bretagne & King George, as a healthy, proactive and socially responsible organization, place great emphasis on acts that add value to the community. The philosophy of our Corporate Social Responsibility program for our Hotels is based on the below key three pillars of sustainability.
We have been actively Recycling as of 2006, glass, paper, plastics, lamps, kitchen oil, toners, batteries and electronic equipment.

As participants of the "Green Room" initiative of Marriott International, all Guests are given the option to take part in this program. Being so proactive in regards to the environment has given us the honor of being award the distinguished "Green Key" award.

Our established Environmental Health and Safety Council of the Hotel makes sure that we comply with all local law, EU law, and Marriott International initiatives for the environment.

Our Annual Environment week for our Associates takes place prior to the Annual 'Earth Hour'with the participation of WWF Hellas in the presentations made to our Associates.

We participated in the Tree Planting- Reforestation initiative organized by the media conglomerate of SKAI for Sunday, 13/03/2011 in the area of Pendeli. Our Hotel offered sandwiches and soup with beans to all the participants & the team of our Hotel planted 150 trees. Our motto for the event was: "Let's all participate by planting a tree, in order to help the environment and our city".

As an extension of Marriott International's community program named: ''TOGETHER AS ONE'', for the first time we organized in 25/10/2015 a beach cleaning in Legrena. Our action took place in collaboration with Medasset. Medasset is a nonprofit organization with its target: the study and protection of sea turtles. On 06/11/2016 we conducted the 2nd beach cleaning in Oropos area and on 23/04/2017 we organized the 3rd Beach Cleaning Activity in Akrotiri in Elliniko.

We use only Ecolab biodegradable chemicals for cleaning purposes throughout the Hotel. These chemicals are 95% biodegradable.

We have installed low wattage, energy saving lighting throughout the Hotel.

We use natural gas for cooking purposes in our kitchens, and also use renewable energy sources wherever possible in the building.
We regularly organize fundraising activities with various local charities, such as, "Hamogelou tou Paidiou", "Me Agapi", Doctors without borders", "Theotokos", local orphanages, etc.

Twice per year, our Associate's collect clothes in specially placed bins for the purpose of donating clothing items and books to the homeless shelters of the Municipality of Athens, as well as, the "SOS Children's Villages".

Every week we organize and give food portions to the Municipality of Athens for the "Homeless Foundation" and the "Galini Foundation" for Socially Vulnerable Groups. This activity started in 2013 and is ongoing.

We regularly make donations of Hotel equipment that is in storage and no longer required to local orphanages of Athens.

We inform all our Hotel Guests of the specially designed program of Marriott International to support the actions of UNICEF, our "Life is Unique".

We participate in the "Check Out for Children" program in both our Hotels: Check Out for Children is a partnership between UNICEF, the world's leading children's organization, and Marriott International Hotels & Resorts. The partnership supports UNICEF Water, Sanitation, and Hygiene (WASH). In 2016 UNICEF & Starwood celebrated 21 years of the COFC partnership and thank guests and employees who together have raised over $35 million to help UNICEF improve the lives of more than 4.5 million children.

Every day 1,400 children die from diseases caused by dirty water or poor sanitation. Yet, just $1 could help provide 9 children with safe drinking water for a month.

Check Out for Children offers guests at participating hotels the opportunity to add $1 to their bill to help UNICEF provide clean drinking water and proper sanitation facilities for children and families across Africa and the Middle East.

After achieving outstanding results during Sales Blitz Program 2010, a Global Initiative of Marriott International Hotels and Resorts, our Hotel was awarded US$1000.00 as one of the top participating properties.

We decided to donate the US$1000 to UNICEF and its fundraising program.

Also, we give emphasis on local support by obtaining many times our Annual Associate's Children's party presents from UNICEF to support their important actions.

We support UNICEF through the international channels of our Marriott International programs, also with the R2A("Road to Awareness" program. The Road to Awareness is an associate fundraising campaign, which has been making a positive difference to children in the communities Marriott International operates in since 2008. Every year, employees throughout Europe, Africa, and the Middle East organise fundraising events to help raise funds for UNICEF's vital work for children. The campaign began when several senior associates at Marriott International decided to take on a cycling challenge in the French Alps in aid of UNICEF. In the six years since associates have raised over $5 million, and the bike ride has continued to be a highlight of the campaign every year.

During the last years (2013-2015) we organized each year a Bike Ride Event in which our Associates participated with their bikes in an Athens city center bike tour, giving the message of volunteerism, team spirit, and sensitivity. Our aim was and is to collect money for UNICEF in order to contribute to their important target. On 06/11/2016 we conducted our 4th Bike Ride in Oropos area and on 23/04/2017 we organized the 5th Bike Ride in Elliniko area.

The last 6 years we support the International Fund for the initiative on prevention of breast cancer through Race for the Cure.

The race takes place every year at Zappeion supported by Alma Zois-The panhellenic women society of breast cancer. Our hotels support financially the society by covering the participation cost of the associates and by donating a symbolic amount for each kilometer run or walk by each of our associates.

The last 2 years we organize with great success a Christmas Bazaar In which they are sold handmade creations of our associates in order to raise money for ''Kivotos tou Kosmou'' and ''Faros Tiflon''. Kivotos tou Kosmou is a nonprofit organization established in 1988 and takes care of abandoned children. This year was the first time where we hosted also handmade creations of ''Faros Tiflon, an organization for helping blind people.''

We organize the "Parents Day" in which every year we invite the Associates Children on Christmas in our Hotel. During this day each child visits the department of its parent in order to see the working environment and they discuss professional guidance. This year, our event was conducted on 21/12/2016.

Every year we invite orphans from the"Children SOS Village" to participate in our Annual Associate Children's during the Christmas period.

We collaborate with the Hellenic Cancer Association and organize fundraising activities. Furthermore, we take part in the program "Marriott International Associate Relief Fund". The mission of the Marriott International Associate Relief Fund (SARF) is to help ensure safe living conditions for Marriott International and franchise associates after a natural disaster or a large scale act of displacement through the provisions of need-based emergency financial grants.

The SARF is a charitable corporation established by Marriott International Hotels & Resorts Worldwide, Inc. and financially supported by associates and matching corporate funds. The SARF supports the emergency housing needs of associates who incur a significant loss in property damage as a result of a natural disaster or a large scale act of displacement by providing need-based financial grants.

In 2016 our Hotels participated in a Football Game organized by Astir Palace with a beneficial view the amelioration of the installations and standards of living of "SOS Villages of Vary" and "Xamogelo tou Paidiou."
We hold a bi-annual Blood Donation in cooperation the Aghia Sofia Children's hospital in order to support our Hotel's Associate Blood Donation Bank.

We pay close attention to conditions of the workplace, so as to protect our Associates and create a safe working environment for them by adhering to all National Health and Safety standards.

We focus on the Training & Development of all our Associates.

We have a plan on Information and Training through Wellbeing activities with our Associates

We give additional leave days in case of maternity. Our target is to mothers and supports them in order to dedicate more time to their families

We regularly host Parties and Cocktails for our Team, as part of our ongoing internal communication initiatives.

From 2004 and on, as a benefit, we have an addition to the social security system: a Group Medical Insurance program for our employees.

We have introduced a new hypo-allergenic "Pure" room category in our Hotel that has been specifically designed for our highly sensitive Guests.

We conduct a new generation program through an internship program the last years by employing 20-30 people every season.
Property Details
24 Hour Room Service
Daily Housekeeping
Turndown Service
Gift Shop
Laundry
Room Service
Wake up Calls
Free Wifi
Service Request
Check-in: 3:00 pm
Check-out: 11:00 am
Minimum Age to Check In: 18
Smoke Free Property
Pet Policy
Pets Not Allowed
Pets are not allowed.
Off-Site Parking
Aegean Parking 0.5 KM
Additional Parking Information
There are 3 parking lots near by the property in case needed
Policies and Payments
Accepts: Cash, Credit Cards
Services
Babysitting
Concierge desk service
Property has elevators
Languages spoken by staff:
English, Greek
For more information about the physical features of our accessible rooms, common areas or special services relating to a specific disability please call +30 210-3330000
Accessible Hotel Features
Property has elevators
Service Animals are Welcome
Accessible Areas with Accessible Routes from Public Entrance
Accessible Entrance to On-Site Pool
Entrance to On-Site Business Center is Accessible
Entrance to On-Site Fitness Center is Accessible
Entrance to On-Site Spa is Accessible
Main Entrance is Accessible
Meeting Spaces are Accessible
Room and Suites Access through the Interior Corridor
Guest Room Accessibility
Accessible Vanities
Adjustable Height Hand-Held Shower Wand
Alarm Clock Telephone Ringers
Bathtub Grab Rails
Deadbolts on Guest Room and Suites Doors
Electronic Room Key
Flashing Door Knockers
Guest Room and Suites Doors Self-Closing
Lever Handles on Guest Room Doors
Lowered Electrical Outlets
Mobility accessible rooms
Non-slip Grab Rails in the Bathroom
Roll-in Shower
Room Windows Open
Safety Chains and/or Latches on Guest Doors
Secondary Locks on Room Windows
Toilet Seat at Wheelchair Height - Toilet for Disabled
Viewports in Guest Room and Suites Doors
Certifications
TripAdvisor GreenLeaders Certified
Footprints
Carbon Footprint: 55.1 kg per room night
Water Footprint: 843.72 liters per room night
Environmental Practices
Guest Room Recycling
What are the check-in and check-out times at Hotel Grande Bretagne, a Luxury Collection Hotel, Athens?
The check-in time at Hotel Grande Bretagne, a Luxury Collection Hotel, Athens is 3:00 pm and the check-out time is 11:00 am.
Does Hotel Grande Bretagne, a Luxury Collection Hotel, Athens allow pets?
The pet policy at Hotel Grande Bretagne, a Luxury Collection Hotel, Athens is:
Pets Not Allowed (Pets are not allowed.)
What are the parking options at Hotel Grande Bretagne, a Luxury Collection Hotel, Athens?
The parking options at Hotel Grande Bretagne, a Luxury Collection Hotel, Athens are:
Off-Site Parking: Aegean Parking 0.5 KM
There are 3 parking lots near by the property in case needed
What property amenities are available at Hotel Grande Bretagne, a Luxury Collection Hotel, Athens?
The property amenities at Hotel Grande Bretagne, a Luxury Collection Hotel, Athens are:
Does Hotel Grande Bretagne, a Luxury Collection Hotel, Athens have Wi-Fi?
Yes, Hotel Grande Bretagne, a Luxury Collection Hotel, Athens has free Wi-Fi available to hotel guests.