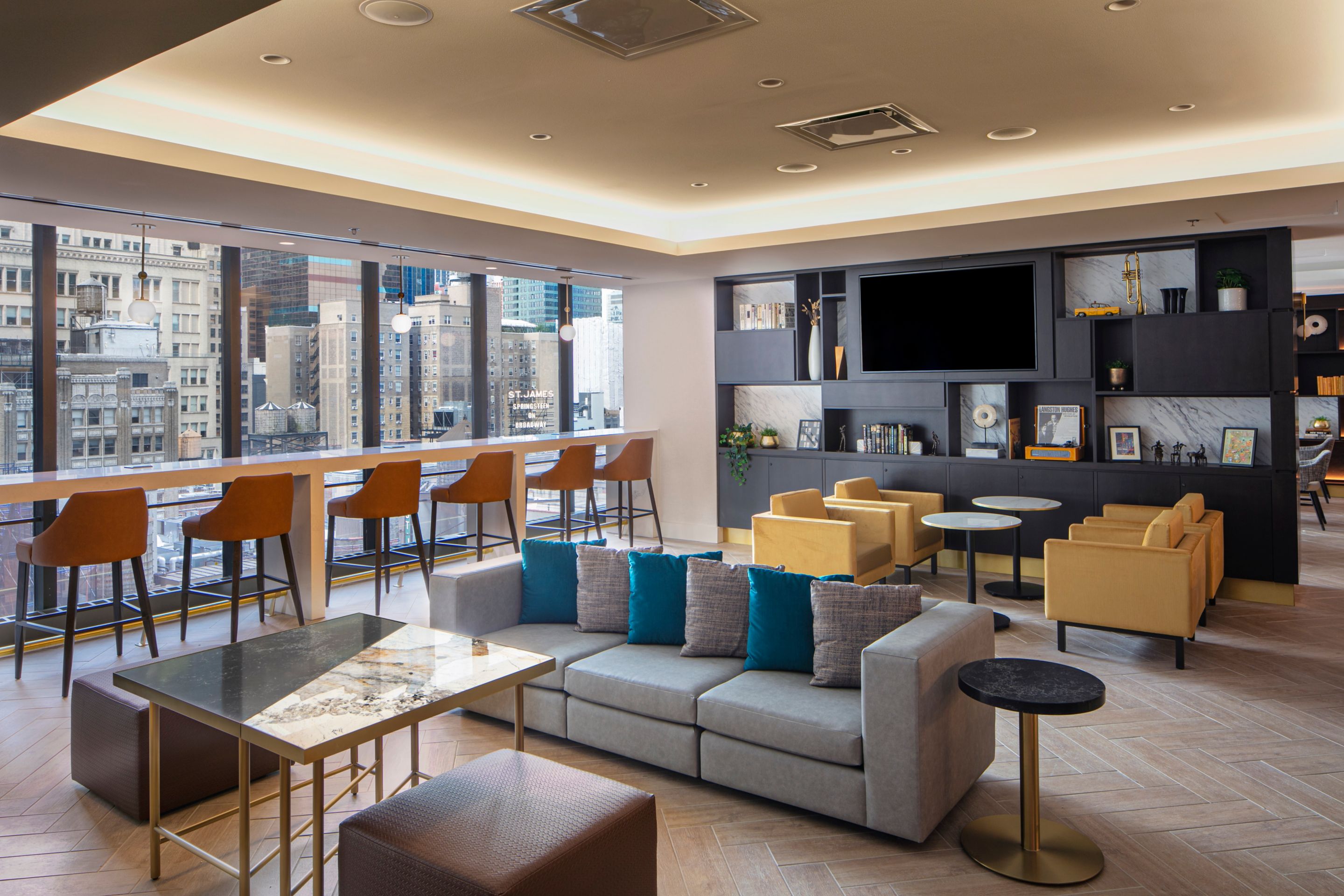 M Club Concierge Lounge
Hidden behind stately, starburst-patterned double doors is where you'll find Manhattan's first—and the East Coast's largest—M Club, a retreat with the comforts of a chic New York living room and adorned with enhanced amenities.
M Club
Marriott Bonvoy Planinum Elite, Titanium Elite, and Ambassador Elite members gain access to this elegant oasis located eight floors above Times Square.
Featuring premium Wi-Fi and media centers, an elevated food and beverage experience—including private access to our delicious breakfast buffet—and 200 of the most exclusive seats in all of New York City, the M Club is your ideal space to retreat, recharge, and refocus.
Not a Bonvoy Platinum, Titanium, or Ambassador Elite Member? Non-members can purchase exclusive daily access to M Club by visiting this link.
Temporary Limited Hours:
Sunday - Thursday: 6:00 AM - 10:00 PM
Saturday & Friday: 6:00 AM - 2:00 PM