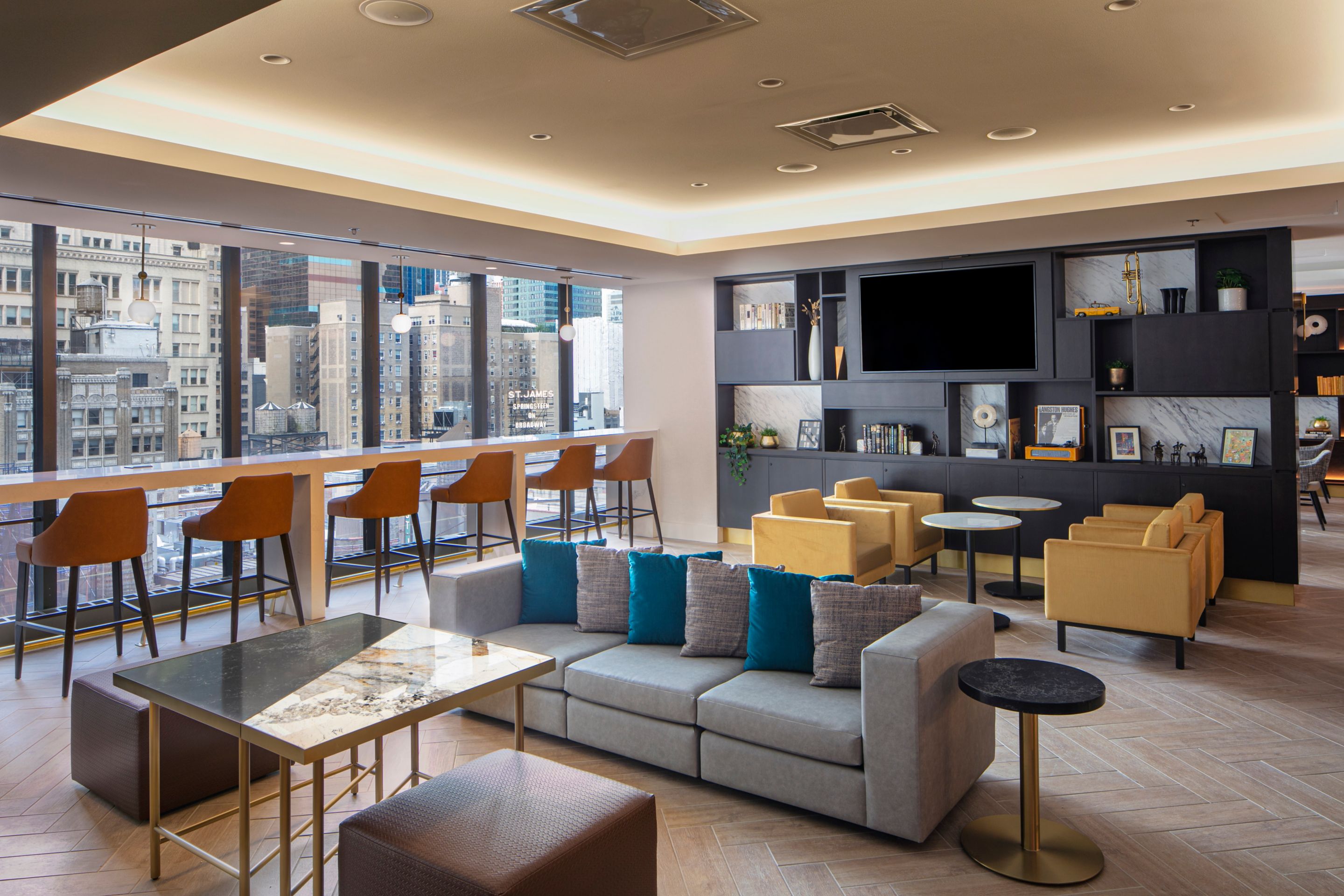 Salon M Club avec conciergerie
Caché derrière de majestueuses portes à double battant à motifs étoilés, vous trouverez le premier M Club de Manhattan (et le plus grand de la côte Est), un refuge offrant tout le confort d'un salon chic de New York et doté d'équipements haut de gamme.
M Club
Les membres Marriott Bonvoy Planinum Elite, Titanium Elite et Ambassador Elite ont accès à cette élégante oasis située huit étages au-dessus de Times Square.
Featuring premium Wi-Fi and media centers, an elevated food and beverage experience—including private access to our delicious breakfast buffet—and 200 of the most exclusive seats in all of New York City, the M Club is your ideal space to retreat, recharge, and refocus.
Not a Bonvoy Platinum, Titanium, or Ambassador Elite Member? Non-members can purchase exclusive daily access to M Club by visiting this link.
Temporary Limited Hours:
Sunday - Thursday: 6:00 AM - 10:00 PM
Saturday & Friday: 6:00 AM - 2:00 PM