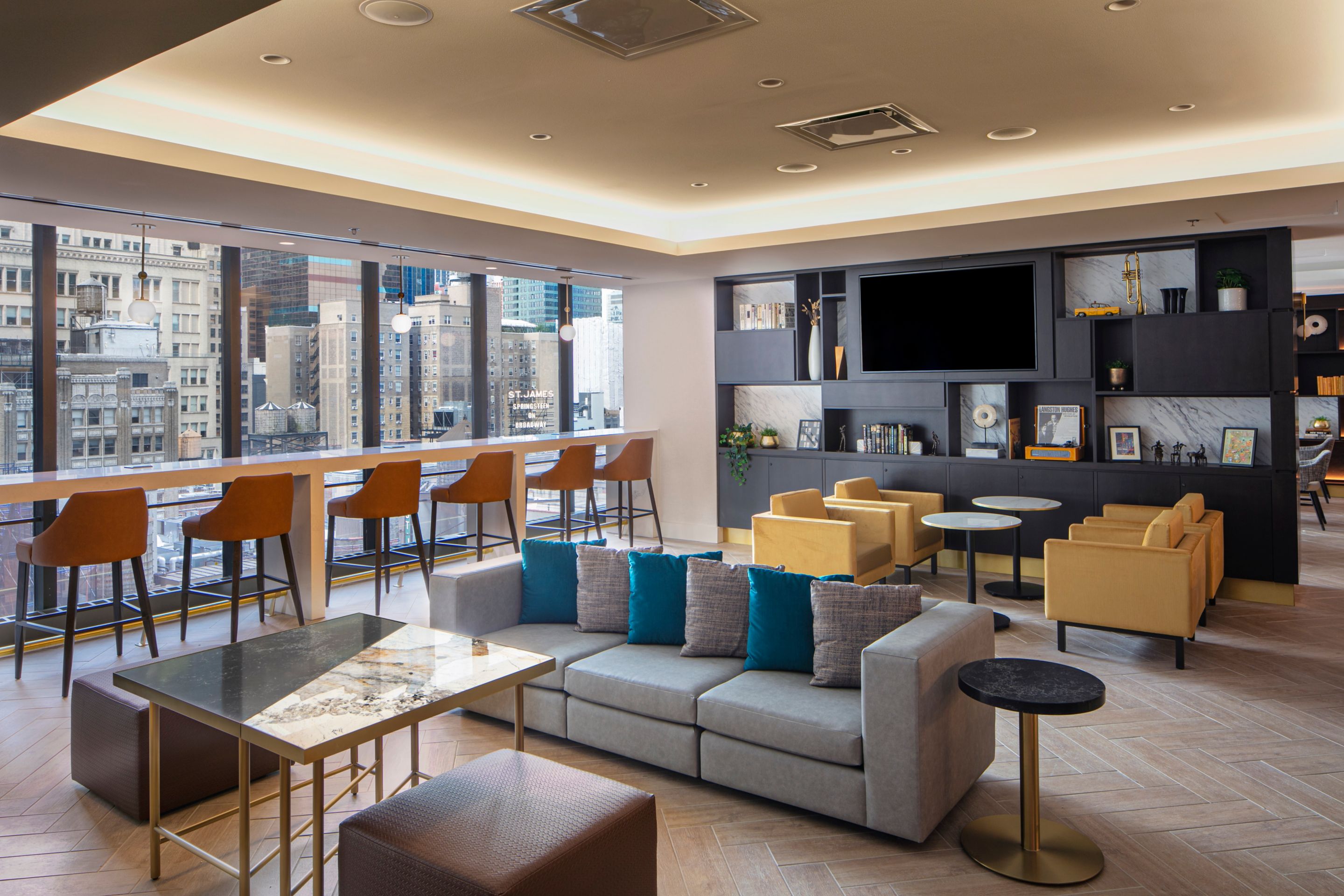 Lounge do Concierge do M-Club
Escondido atrás de imponentes portas duplas em padrão starburst, você encontrará o primeiro M Club de Manhattan, e maior da Costa Leste, um retiro com o conforto de uma sala de estar elegante de Nova York e decorado com comodidades superiores.
M Club
Os sócios Marriott Bonvoy Planinum Elite, Titanium Elite e Ambassador Elite ganham acesso a este elegante oásis localizado oito andares acima da Times Square.
Featuring premium Wi-Fi and media centers, an elevated food and beverage experience—including private access to our delicious breakfast buffet—and 200 of the most exclusive seats in all of New York City, the M Club is your ideal space to retreat, recharge, and refocus.
Not a Bonvoy Platinum, Titanium, or Ambassador Elite Member? Non-members can purchase exclusive daily access to M Club by visiting this link.
Temporary Limited Hours:
Sunday - Thursday: 6:00 AM - 10:00 PM
Saturday & Friday: 6:00 AM - 2:00 PM