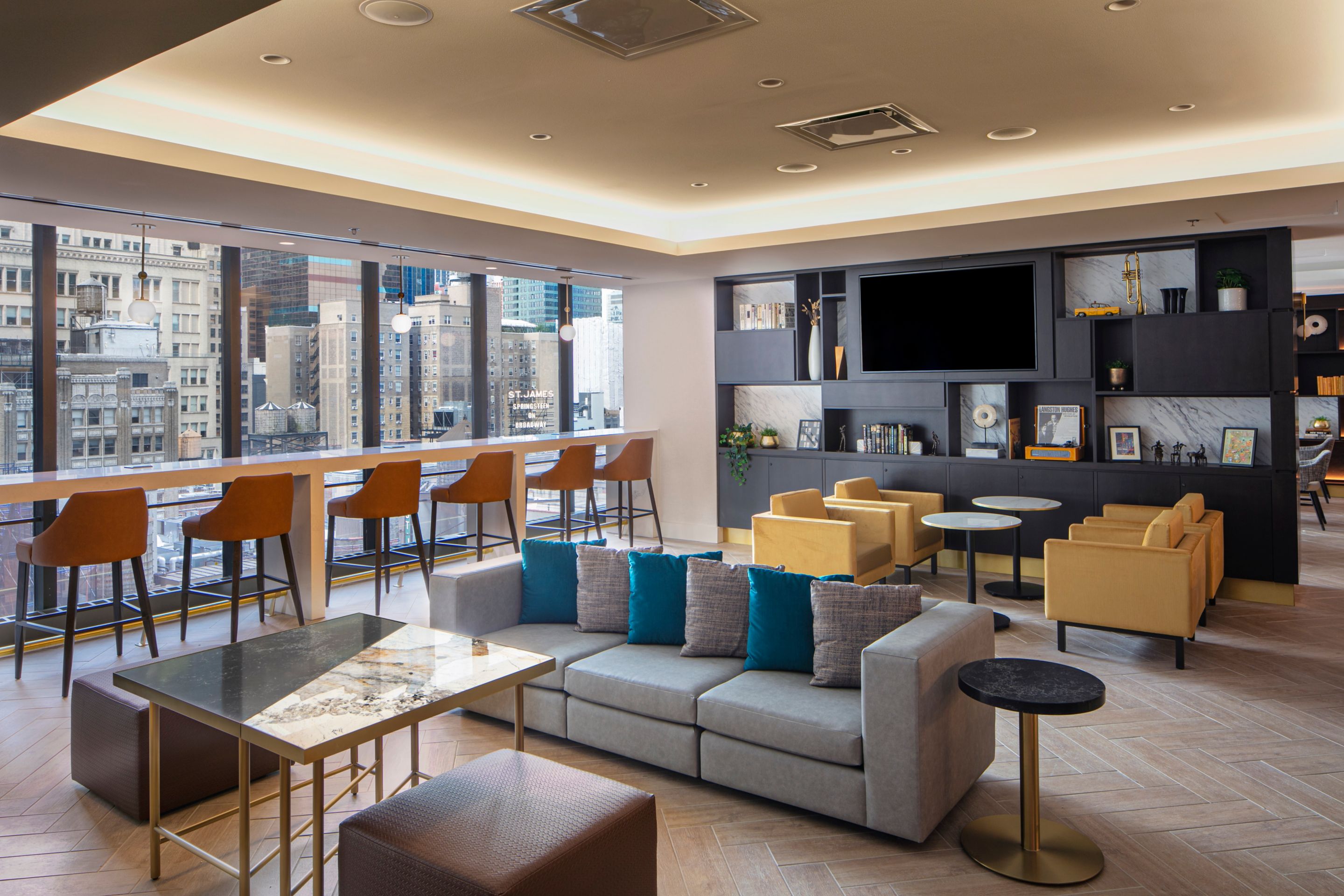 M Club Concierge Lounge
Versteckt hinter einer stattlichen Doppeltür mit Starburst-Muster befindet sich Manhattans erster M Club, der größte an der Ostküste. Freuen Sie sich auf einen Rückzugsort mit dem Komfort eines schicken New Yorker Wohnzimmers mit optimierten Annehmlichkeiten.
M Club
Mitglieder von Marriott Bonvoy Planinum Elite, Titanium Elite und Ambassador Elite erhalten Zugang zu dieser eleganten Oase, die sich acht Etagen über dem Times Square befindet.
Featuring premium Wi-Fi and media centers, an elevated food and beverage experience—including private access to our delicious breakfast buffet—and 200 of the most exclusive seats in all of New York City, the M Club is your ideal space to retreat, recharge, and refocus.
Not a Bonvoy Platinum, Titanium, or Ambassador Elite Member? Non-members can purchase exclusive daily access to M Club by visiting this link.
Temporary Limited Hours:
Sunday - Thursday: 6:00 AM - 10:00 PM
Saturday & Friday: 6:00 AM - 2:00 PM