This is the theme park capital of the world — and so much more.
While that iconic mouse may be Orlando's main draw, a visit to this central Florida city doesn't have to be all about roller coasters and giant turkey legs. The year-round destination is becoming increasingly known for its wealth of cultural and historic offerings, from impressive museums to stunning parks. And all across sprawling O-Town, a diverse food scene is developing, reflecting the heritage of the city's population — Latinx, Black, Asian and Southern.
See More
See Less
Explore Orlando
Downtown Orlando
Mills 50
The Milk District
Downtown Orlando
Overview
This is one of Florida's top destinations for history, culture and, especially in the Church Street District, nightlife and entertainment. And although the theme parks are a draw for kids and teens, your crew will find a lot to love at the Orlando Science Center and Lake Eola Park.
Known For
Nightlife, Dining, Museums, Entertainment
See More
See Less
Mills 50
Overview
One of Orlando's oldest neighborhoods, Mills 50 has long been known for its diverse populations of Asians, Pacific Islanders and Cubans. But in recent years, the area has also become synonymous with colorful, large-scale street murals and some of the best food in all of O-Town.
Known For
Dining, Museums, Nightlife
See More
See Less
The Milk District
Overview
Named after the T.G. Lee Dairy plant in the center of the neighborhood, the Milk District is just east of downtown Orlando but has an entirely different feel. With several places to catch live music, plus a number of award-winning restaurants and celebrated food truck offerings, this district is worth the trip.
Known For
Dining, Art, Nightlife, Culture
See More
See Less
Nearby Hotels and Resorts
Stay in The Center of it All
Immerse yourself in your destination at these centrally located hotels.
Showing 1-9 of 117 Hotels in Orlando
1-9 of 117 Hotels
Discover Orlando, Florida, Beyond Its Theme Parks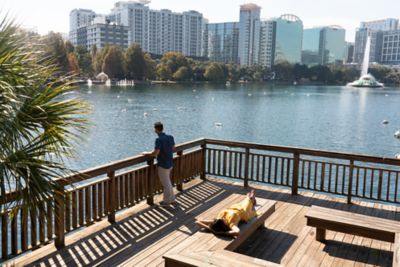 Experience Orlando's Cultural Side
Explore Downtown Orlando to get a feel for the city's growing arts and culture scene, then check out the up-and-coming restaurants and bars in its historic district. End your day with dinner at a chophouse followed by drinks (and games) at a bar arcade.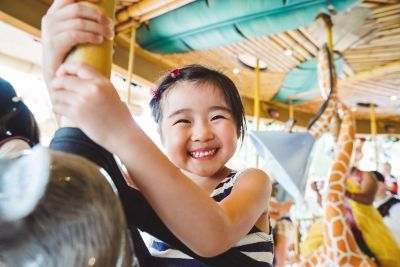 Hit the Theme Parks
Spend the day at one (or two) of Orlando's famous theme parks, where you can get a dose of the adrenaline and fun this city is famous for. Stick around for dinner and the fireworks show that generally follows, no matter when you visit.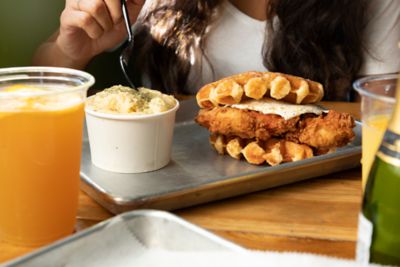 Food, Food and More Food
Creative cooking and cool music may not be the first things that come to mind when you think of Orlando, but a day in the city's Milk District may convince you otherwise. Toast to your trip with a dinner that puts you at the center of the food truck scene followed by a show at the Plaza Live.
Experience More, Spend Less
Showing 1-4 of 82 Offers in Orlando