Seventy miles of sunny coastline and world-class cuisine.
With 30-plus pristine beaches and idyllic weather (think: 70 degrees and blue skies year-round), San Diego provides an unbeatable scene to unwind in. Sure, you could bask in the sun all day — but then you'd miss out on all the cultural wonders and top-notch cuisine America's Finest City has to offer. Experience the vibrant heritage of California's largest border town, wander through 1,200 acres in the city's stunning urban park and meet San Diego's unofficial ambassadors: the vocal (and adorable) Pacific harbor seals.
See More
See Less
Explore San Diego
North Park
Gaslamp Quarter
Point Loma
La Jolla
Del Mar
Nearby Hotels and Resorts
Stay in The Center of it All
Immerse yourself in your destination at these centrally located hotels.
Showing 1-9 of 70 Hotels in San Diego
1-9 of 70 Hotels
Seek Out Adventure in San Diego, California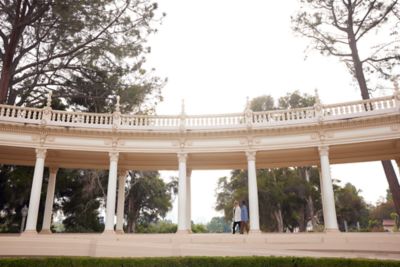 Explore Balboa Park
Kick off your trip with a day spent exploring the sprawling Balboa Park. Larger than Millennium Park and Central Park combined, this cultural institution features a host of family-friendly delights, including more than a dozen museums and a world-class zoo.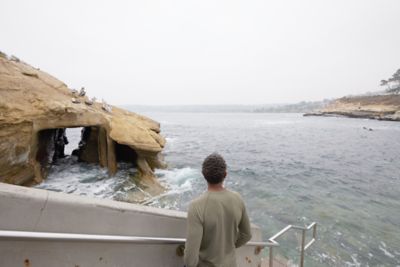 Hit the Beach
Start your morning splashing in the Pacific and sunning on the sand before trying the city's most famous dish (fish tacos) and making friends with baby seals. End the day with more seafood and incredible views from a rooftop terrace.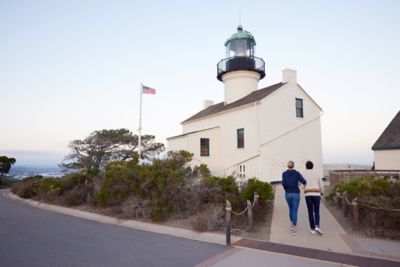 Experience the City's Vibrant Culture
Get a sense of San Diego's cross-cultural roots with a visit to Barrio Logan, the epicenter of the area's Mexican American roots. Enjoy a living history lesson in Old Town, the site of the first Spanish settlement, then round out your trip with an epic sunset at Point Loma.
Experience More, Spend Less
Showing 1-4 of 61 Offers in San Diego
Sheraton San Diego Hotel & Marina
Park Here, Fly There.
Stay here, fly there, and leave your car with us at Sheraton San Diego.
Details