Cancel
Rooms & Guests
1
Room,
Rooms,
1
Adult
Adults
1
Children
Maximum
8
guests per room
Rooms
(Max: 3 Rooms/person)
Adults
(Max: 8 total guests/room)
Children
(Max: 8 total guests/room)
AGE OF CHILDREN (REQUIRED)
Atlanta Marriott Marquis Dining
As one of downtown Atlanta's premier hotels, the Atlanta Marriott Marquis is dedicated to providing unparalleled dining experiences for our guests. Our culinary team uses the freshest local and regionally grown produce to create appealing menus at each of our restaurants and bars in downtown Atlanta. You will find a selection of elevated contemporary and casual options to savor, with unique private dining rooms for special events and gatherings.
What to Expect
Upscale
Sear
Big eatery with open kitchen at the Marriott Marquis hotel specializing in upscale American cuisine.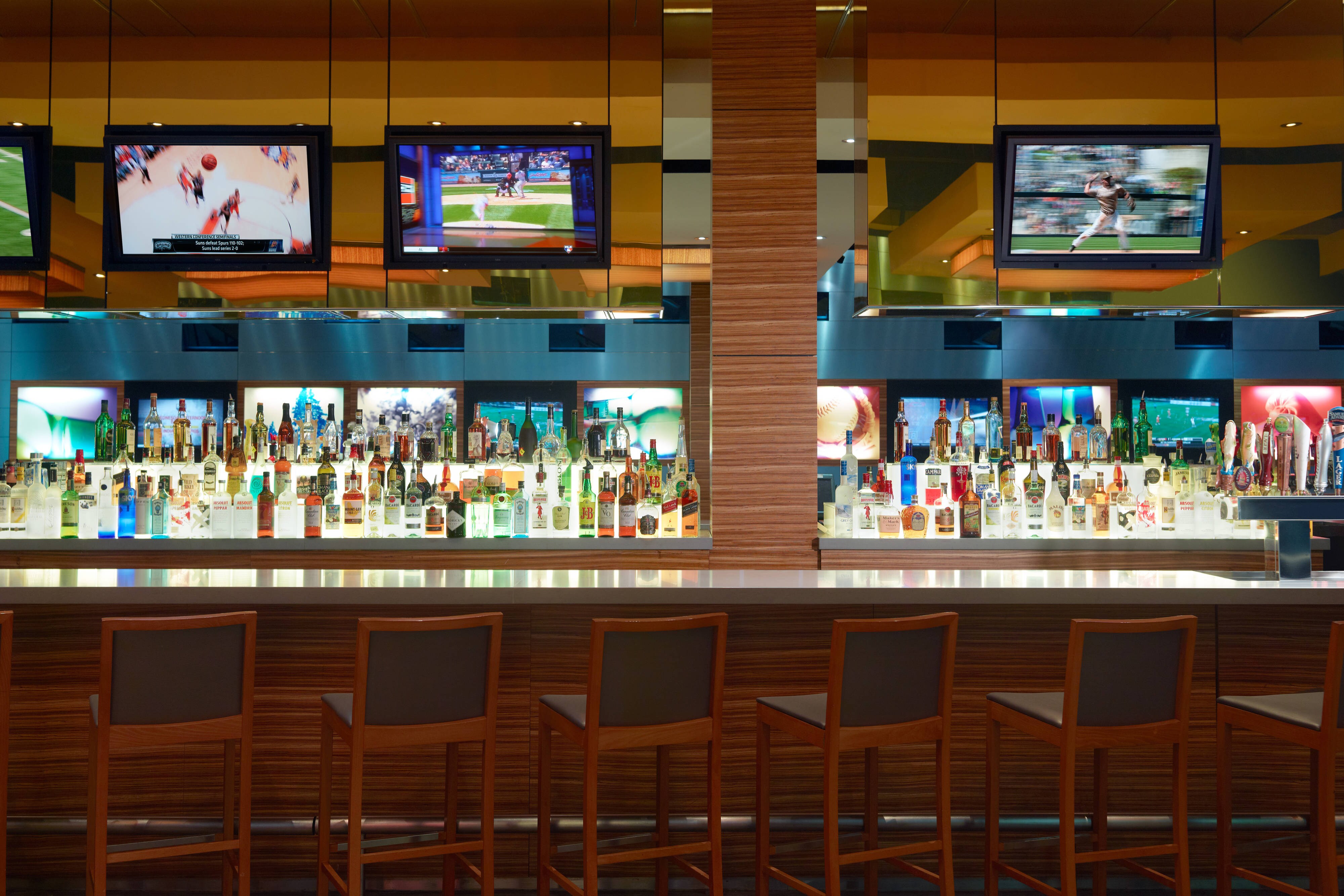 American
High Velocity
Savor craft beers, cocktails, and pub fare at this dynamic restaurant.