About Wellington's
Discover a British inspired pub look and feel at our All American all-day dining restaurant and bar. Welcome to Wellington's. Eat, drink and carry on.
Our gastropub is named for the Duke of Wellington, the British general that conquered Napoleon. Add a touch of history to your event, while making a little history of your own. Our retreat-like setting evokes Virginia's gracious past while providing thoroughly modern delights. We welcome groups of family and friends, conference attendees and corporate teams.
Contact Us
14750 Conference Center Drive
Chantilly, Virginia
20151
703-818-3500
Our Ambience
Enjoy the ambience of a British pub, the freshness of a newly renovated décor and the attentiveness of our hotel. Whenever you visit, you'll find good cheer here.
Open 7 days a week
Wellington's restaurant open:
Sunday - Thursday: 8pm - 11pm
Friday - Saturday: 8 pm - 12pm
Wellington's bar open:
Weekdays 8pm to 11pm
Weekends 8pm to 12 midnight
Sunset Terrace (outdoor dining)
7 days a week: 5pm - 9pm (weather permitting)
Gastropub Fare
Enjoy American choices, from burgers to crab cakes. Whether you stop by for lunch or dinner, you'll find healthy choices and comfort food bursting with flavor - including signature creations and seasonal, locally sourced cuisine. And you'll enjoy seeing so many options at a reasonable price.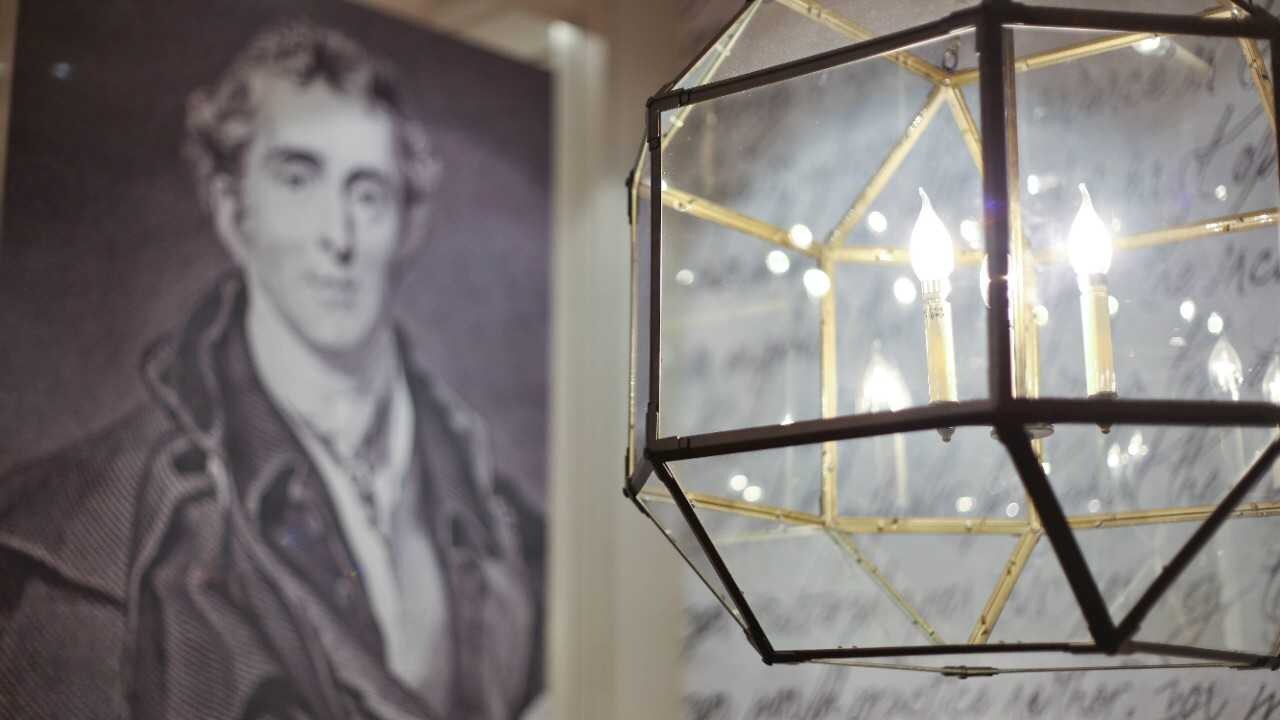 Award-Winning Service
Our gastropub is named for the Duke of Wellington, the British general that conquered Napoleon. What does our inspiration mean to you? Great pub food, meticulous planning and the can-do attitude that ensures a flawless event. 
Our award-winning catering team can create a menu for your pleasure and advise you on the perfect wine pairing for each course.
MAKE A NIGHT OF IT
Westfields Marriott Washington Dulles
Celebrating a special occasion?
Extend your special day with an overnight stay at the 4 Star Westfields Marriott Washington Dulles. A variety of special offers make it easy to make a night of it.
No Reservations Needed
Enjoy doing things on the spur of the moment? You're just on our schedule. Drop by for a lively happy hour in our pub-like setting, or host a private party in our comfortable surroundings. 
We're conveniently near the places you're going, whether it's Dulles International Airport, the Smithsonian Air and Space Museum in Chantilly or cultural hubs like the Wolf Trap National Park for the Performing Arts.
Happy Hour
Join us for Happy Hour, or customize one of your own. Your guests will enjoy our extensive list of craft beer and ales, creative cocktails and fine wines from Virginia to Napa Valley and across the world. 
You'll even see award-winning Bulleit Bourbon incorporated into our pub-like décor - highlighting British good times translated to an American setting.
Location and Complimentary Parking
We're located off Route 28 just seven miles from Dulles International Airport, close to the Dulles Expo Center and a short drive from Washington, DC. 
Self-parking is on the house; valet parking $15 USD daily, $25 USD overnight.