Exceptional Dining Awaits You in Okinawa
Dining
Sheraton Okinawa Sunmarina Resort offers dining experiences to fit all tastes in our modern and stylish bars and restaurants, some with child play areas. Open and airy with a wall full of windows overlooking the beach, The Grill offers high-grade Wagyu beef and locally sourced seafood and vegetables prepared in an open kitchen. Bring your appetite to Dining Room SENSES restaurant for international cuisine and à la carte items made with fresh, local flavors, all combined with ocean views. SENSES is open for breakfast, lunch and dinner. When you're planning a romantic night for two in Okinawa, pair dinner and cocktails at Sunset Bar & Terrace with gorgeous views of the East China Sea. Open seasonally, the Starfish Beach Café offers light meals and beverages poolside.
Dining Room SENSES
International
Our all-day dining venue, Dining Room SENSES, serves traditional Okinawan cuisine alongside Western and original fusion dishes created by our executive chef. This restaurant is open for breakfast, lunch and dinner.
Starfish Beach Café
International
Our poolside café serves light meals, plus refreshing drinks to quench your thirst in Okinawa. This restaurant is open seasonally and hours vary depending on the season.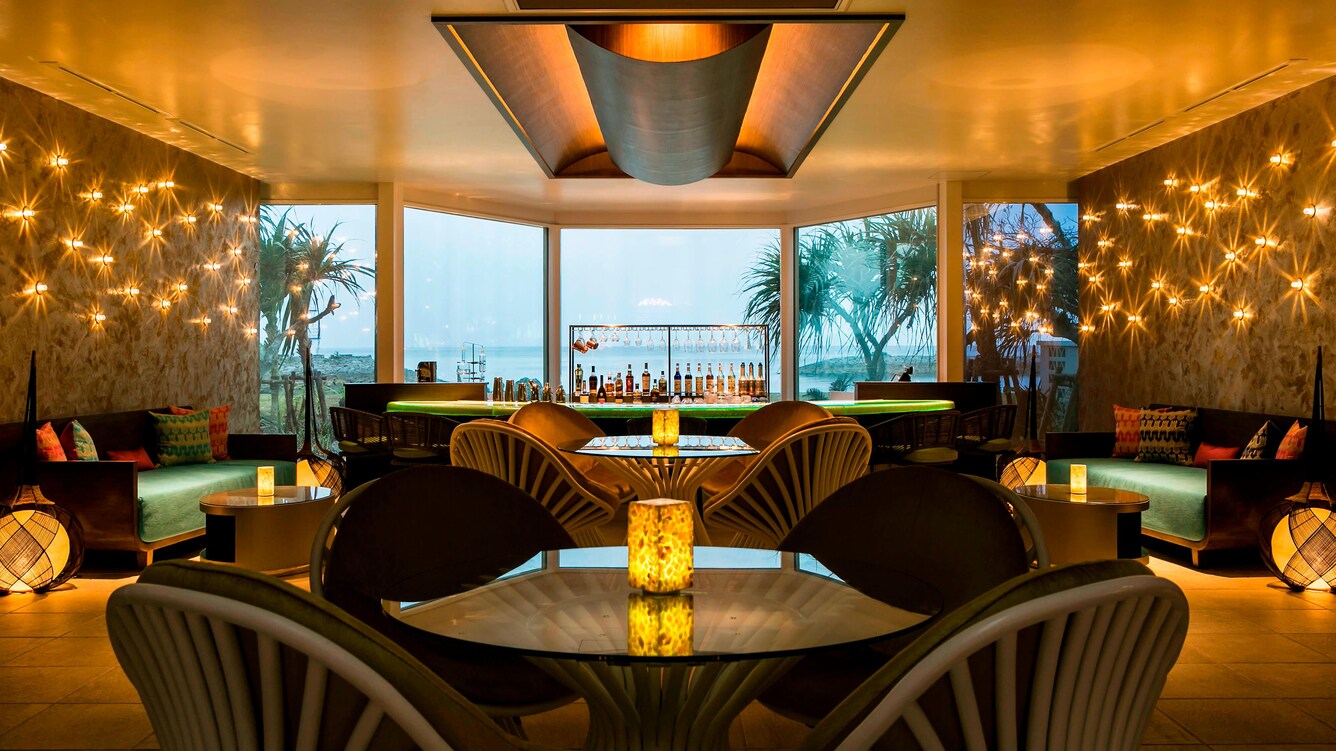 Sunset Bar & Terrace
International
Toast another fantastic day in Okinawa at the Sunset Bar & Terrace, where your favorite drinks and our signature cocktails complement each sunset over the East China Sea. Join us every day from 6pm to midnight.
The Grill
Grill
The Grill serves Wagyu beef, local seafood and fresh produce from Okinawa, all grilled to perfection in our restaurant's live kitchen. Pair our exceptional wine list with breathtaking sunsets for a one-of-a-kind dining experience.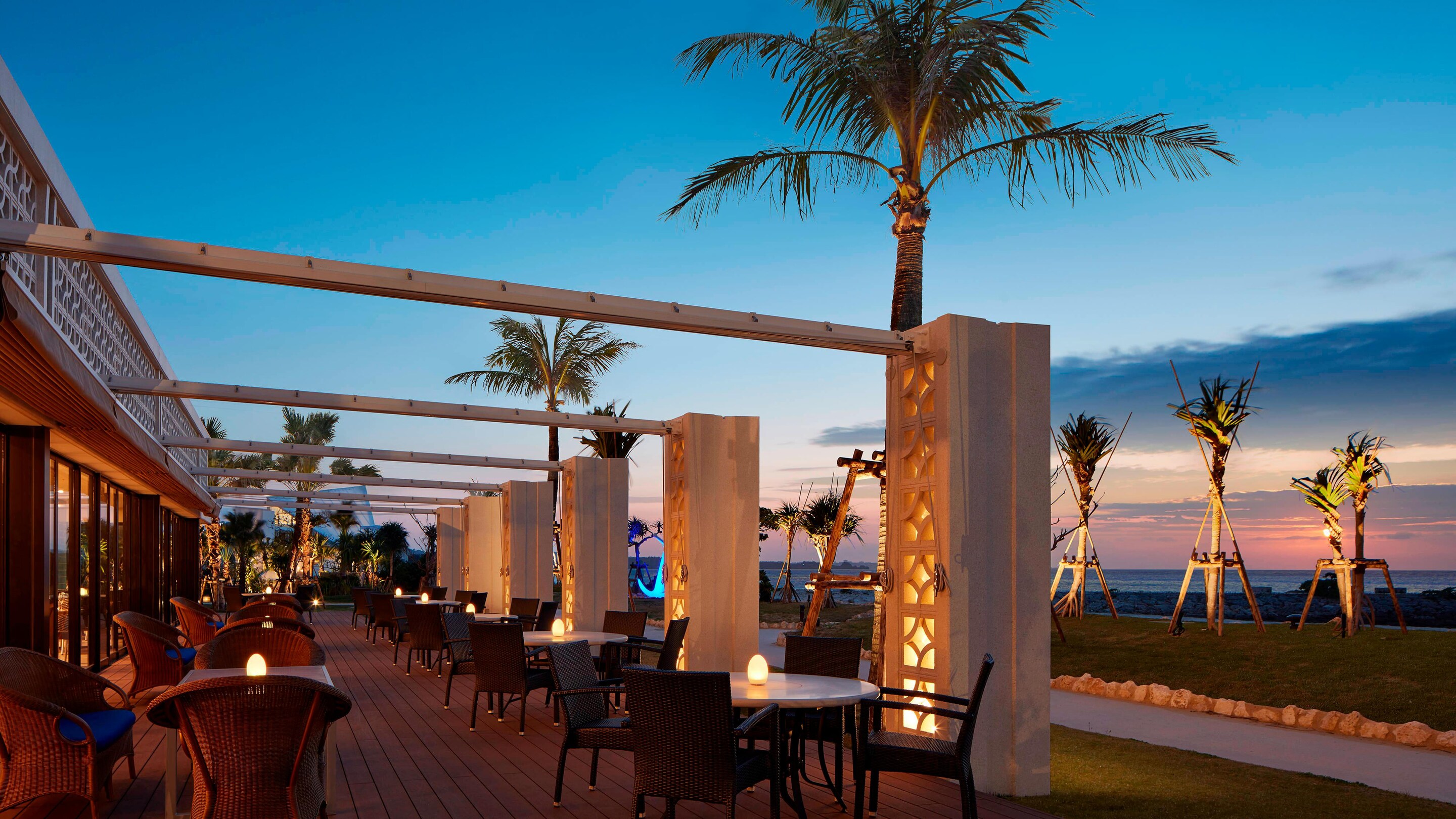 Dining Room SENSES DINNER
Sunset Bar & Terrace Drink Specials: 06:00 PM - 07:30 PM
Happy Hour
Come early to enjoy our beverage selection including specialty cocktails with a discount up to 30% daily, between 06:00 PM - 07:30 PM.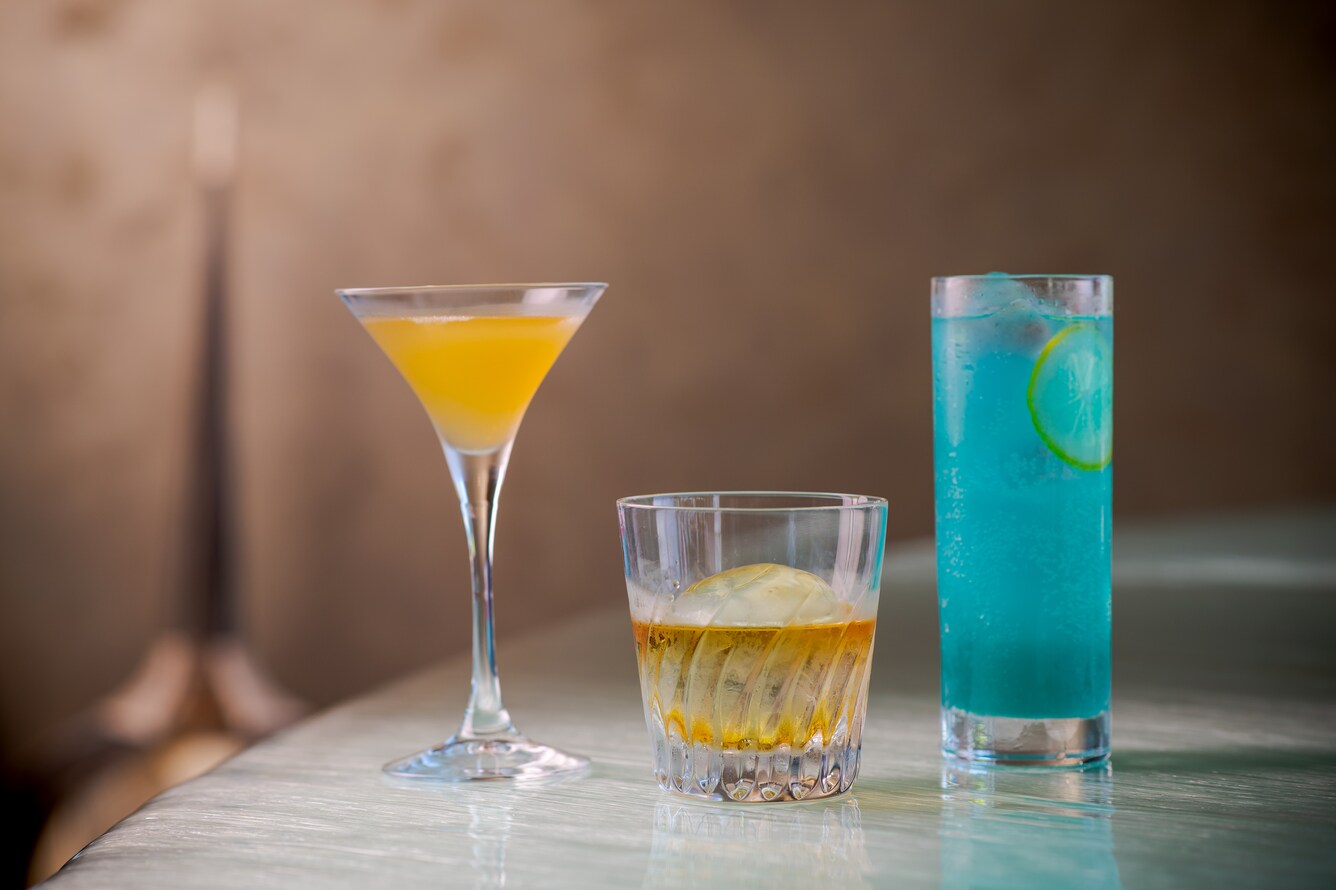 Additional Dining Information
In-Room Dining
We offer a variety of In-Room Dining menu options for guests who just want to relax in their guest room. Hours: 11:00 AM - 11:00 PM.
Food Allergies
Every effort will be made to accommodate the needs of guest with food allergies so that all guests can enjoy their meals safely and without worry about potential effects of the food they are consuming. Please contact us for more details.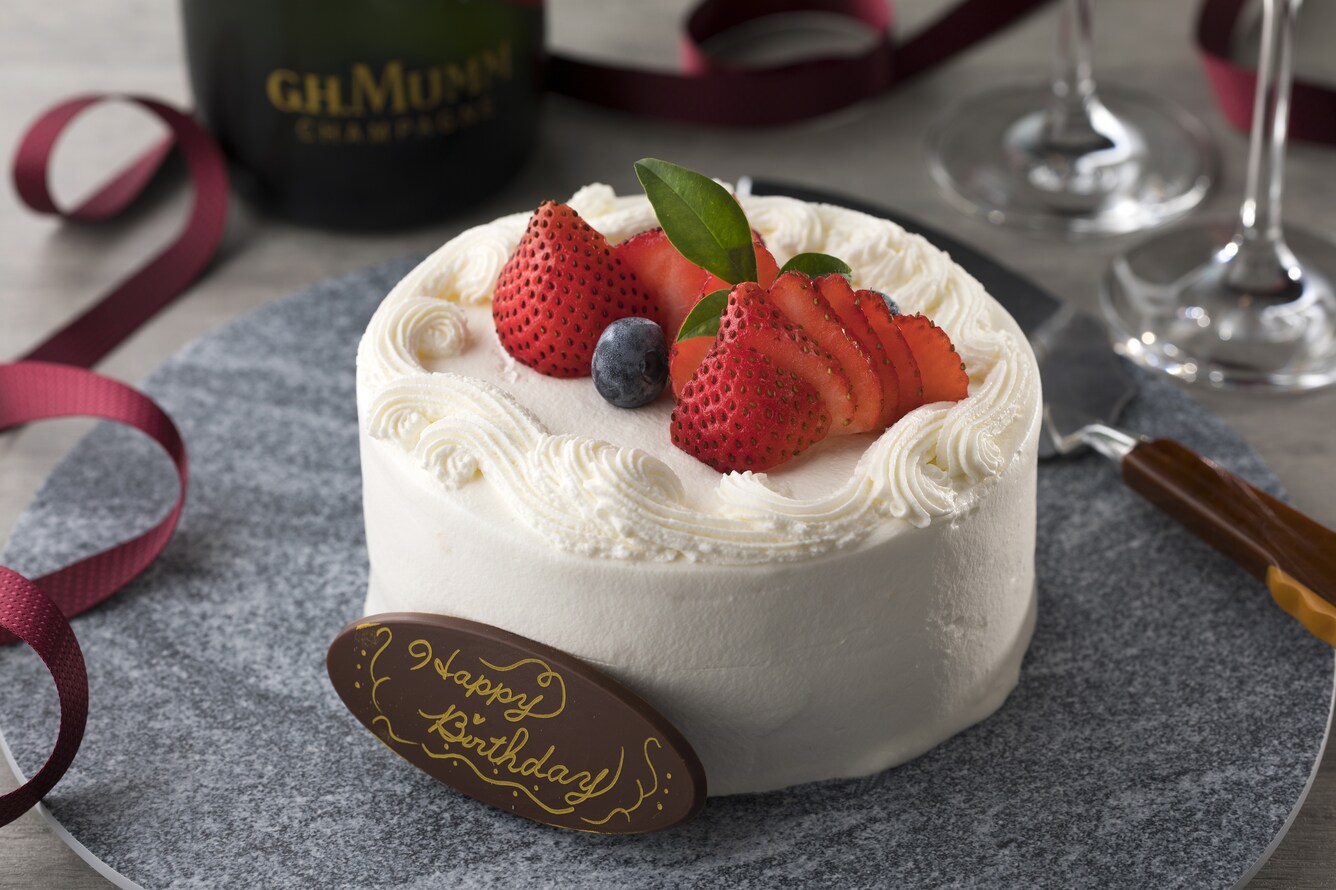 Special Gifts
For birthday, anniversary... your special occasions, we offer anniversary gifts.​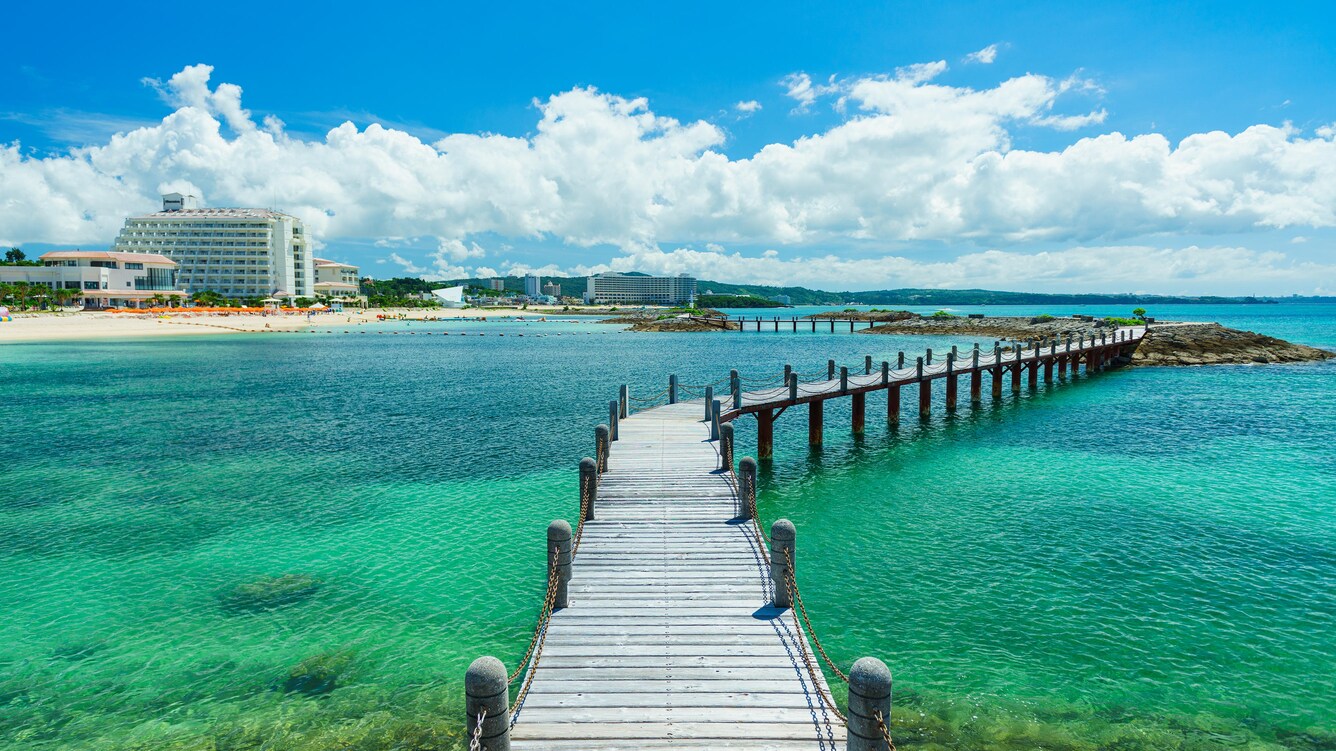 Social Media
We have official Facebook, Instagram, Twitter and LINE account. Please check and get the latest information about hotel and restaurants!
American
Burger shop H&S
.1 Miles
Burger Shop H&S specializes on crafting large, hearty burgers made from local produce and ingredients.
Japanese
Barbeque Restaurant Hibis
.5 Miles
The restaurant Ibis is dedicated to serving BBQ. With views overlooking the sea, enjoy a splendid Japanese BBQ buffet and a comfortable terrace seat of sea breeze.
Asian
Ryukyu no Ushi
1.2 Miles
Enjoy the unique flavor of Teppanyaki and fresh beef from the highest grade of Ryukyu cattle.