Work Anywhere with Marriott
Is working from home not "working" for you? As more businesses close or switch to remote work environments, some people are quickly learning that working from home is not for everyone. From kids in the background to everyday distractions, it can be difficult to focus on your job outside of your normal work environment. Sheraton New Orleans Hotel has transformed some of its traditional guestrooms to accommodate people who need to establish a new office space.
Sheraton Office Club offers members a full suite of office solutions. Members will enjoy a private, clean office space with access to standard office and hotel amenities. Boost your productivity and upgrade your workspace with a prime downtown location and unbeatable views overlooking the Mississippi River.
WORK. STAY. PLAY.
Sheraton Office Club
Welcome to your new office.  Available on a monthly basis, guests will have access to their own private office with a desk, chair, WiFi, TV, bathroom, mini fridge and views overlooking the city. 
Housekeeping services including daily trash removal and vacuuming are also included. Additionally, each room will have access to a communal printer, Sheraton Club Lounge with snacks and drinks, the fitness center, and board/conference rooms (hourly rates apply). Discounted valet parking is available for $250/month. 
Monthly Rate: $850
3-month commitment required
Email for Inquiries: Sabrina Douglas 
MEET ANYWHERE
Small Conference Facilities
Need a small conference room to host a meeting with coworkers or clients? No problem. As a Sheraton Office Club member, you'll have access to a variety of small conference room options such as Rex Boardroom at discounted hourly rates. For the most up-to-date pricing information, contact Sabrina Douglas, Sabrina.Oneal@marriott.com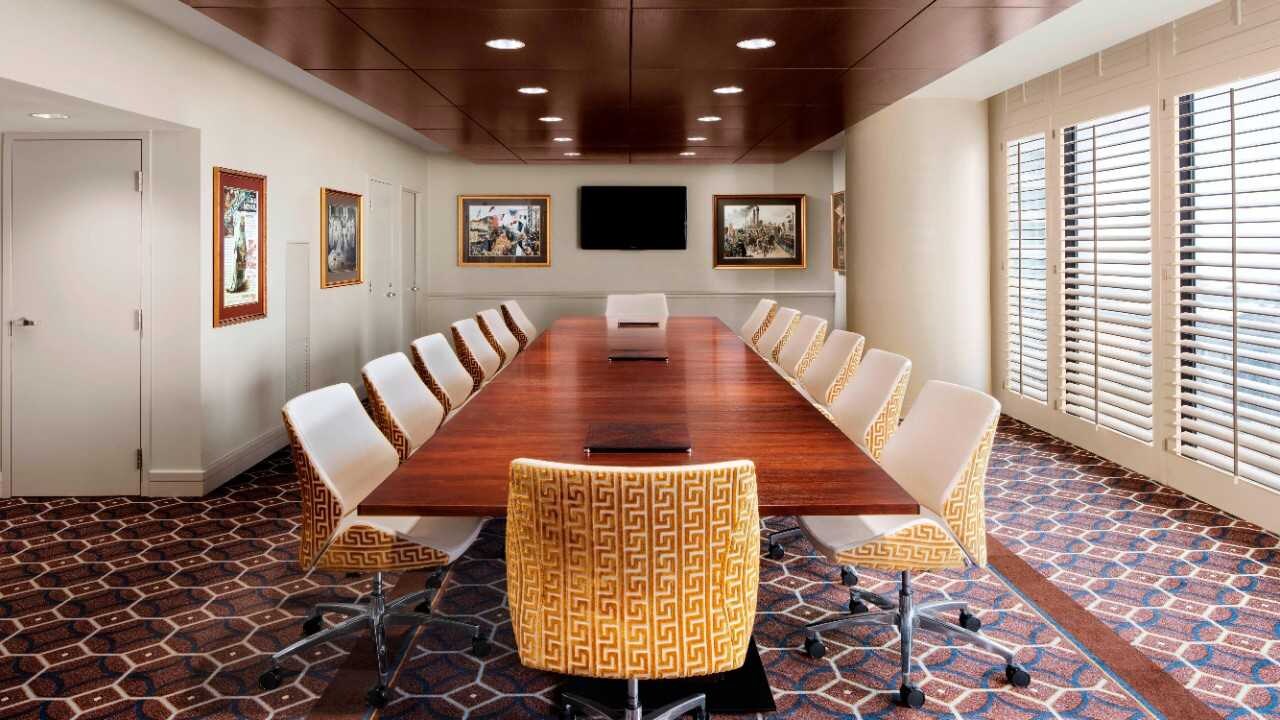 EXCLUSIVE ACCESS
Sheraton Club Lounge
As a member of the Sheraton Office Club, you will have exclusive access to the Sheraton Club Lounge on the 42nd floor.
Take a break from your busy work day with complimentary coffee, snacks and beverages. Floor-to-ceiling windows overlooking downtown and the Mississippi River, comfortable lounge seating and modern décor create the ideal environment for that 15-minute refresh from your daily grind.