San Francisco Marriott Marquis
Experiences
Located in the vibrant, downtown SoMa neighborhood and on the doorstep to Moscone Convention Center, our hotel places guests in the heart of the action. Discover popular San Francisco attractions like the Chase Center, Oracle Park, Union Square, the iconic Cable Cars, world-class restaurants, shopping, museums, and more.
Explore
San Francisco
Experience the classic Golden Gate Bridge, the famous zig-zag of Lombard Street, iconic Fisherman's Wharf, and everything San Francisco has to offer from our convenient downtown location.
More Local Experiences
4.3 MILES
California Academy of Sciences
Phone: +1 415-379-8000
Museum and scientific institution located in San Francisco's Golden Gate Park.
4.1 MILES
The Exploratorium
Phone: +1 415-528-4444
Explore the world through science, art, and human perception at San Francisco's Exploratorium.
0.3 MILES
Yerba Buena Ice Skating and Bowling Center
Phone: +1 415-820-3532
Yerba Buena is a facility offering both ice-skating and bowling.
2.3 MILES
Aquarium of the Bay
Explore the magic, beauty and wonder of San Francisco Bay at Aquarium of the Bay.
747 Howard Street
Geary Street & Stockton Street
Grant Avenue
The Embarcadero and Taylor Street
Golden Gate National Recreation Area
Fulton at 36th Avenue / Lincoln at 41st Avenue
US Highway 101
Beach Street at the Embarcadero
San Francisco Museum of Modern Art
151 Third Street
24 Willie Mays Plaza
135 Fourth Street
Angel Island State Park
900 North Point Street
California Academy of Sciences
55 Music Concourse Drive
100 John F. Kennedy Drive
1 Telegraph Hill Boulevard
34 Graham Street
1 Ferry Plaza
750 Howard Street
Sloat Blvd & Great Highway
6.8 MILES
Baker Beach
5.9 MILES
China Beach
15 MILES
Ocean Beach
Bay and Sunset Cruises
Adventure Cat Sailing Charters
Phone: +1 415-777-1630
Alcatraz Island and the San Francisco Bay
Blue & Gold Fleet
Phone: +1 415-705-8200
Wine Country
Blue & Gold Fleet
Phone: +1 415-705-8200
San Francisco Bay
Hornblower Cruises & Events
Phone: +1 888-467-6256
Chinatown
Mana, Allison & Associates
Phone: +1 415-474-2266
Biking trail (1 mile)
Bowling (0.3 miles)
Horseback riding (10.1 miles)
Jogging/fitness trail (1 mile)
Kayaking (1.3 miles)
Mountain biking, trail (19 miles)
Sailing (1.1 miles)
Snow skiing (185.1 miles)
Snow skiing (187.7 miles)
Snow skiing (194.4 miles)
Squash (2 miles)
Tennis (1.2 miles)
Tennis (1.2 miles)
Rock climbing (2.1 miles)
Surfing (6.5 miles)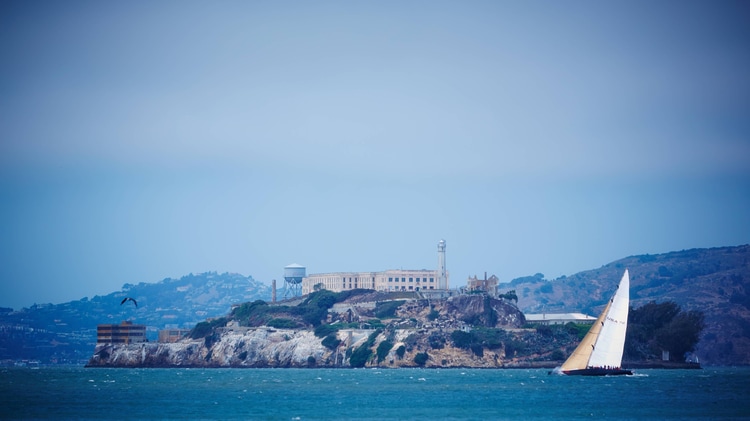 COR Health & Fitness
Health & Fitness Center
The Health & Fitness Center invites you to slip into a world of health and serenity for body, mind, and spirit. Open 24 hours a day, 7 days a week, the Health and Fitness Center features cardiovascular equipment and free weights. Everything you need to maintain your fitness routine. Fitness services: Complimentary for registered guests.
On-Site Outlets
Cor Health & Fitness Center
Fitness Services
Complimentary for registered guest
Equipment Available
Cardiovascular Equipment
Elliptical Machine(s)
Exercise Bike(s)
Free Weights
Rowing Machine(s)
Stair Climber(s)
Strength Equipment
Treadmill(s)
Weight Machines