Experience Impeccable Dining
Dining
Immerse yourself in a culinary journey, where a unique gastronomic experience awaits at San Juan Marriott Resort & Stellaris Casino. From international fare to American dishes, our restaurants will surely have something to tempt your taste buds, including our new Italian restaurant, Terrazo.
Red Coral Lounge
International
Visitors and San Juan locals alike love The Red Coral Lounge. Our vibrant bar offers innovative cocktails, including the famous dragon berry mojito, and provides a light dinner menu. We offer live music and entertainment on select nights.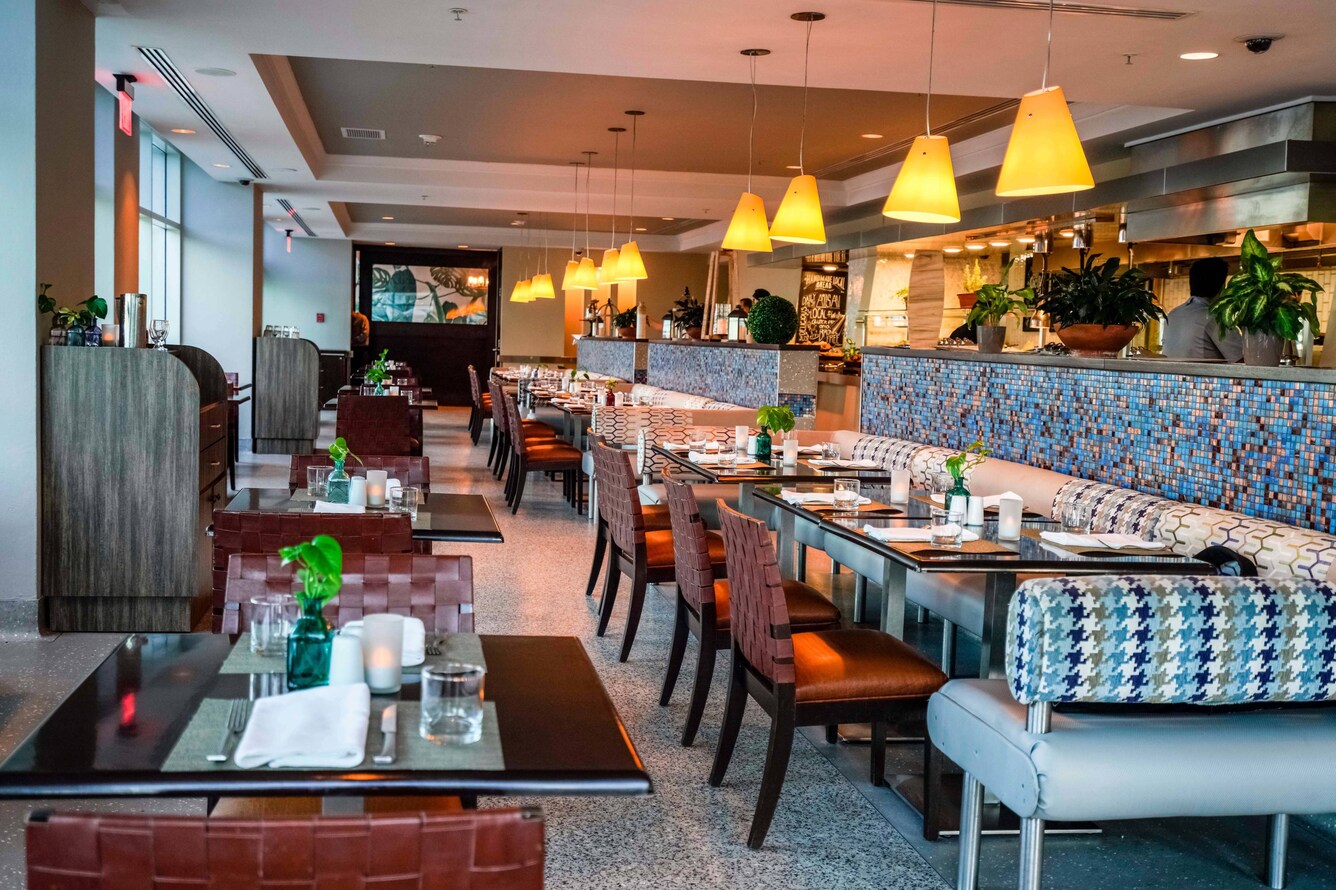 Gingambo
International
Gingambo is your San Juan gathering spot for robust conversation in a sophisticated setting. Savor skillfully prepared a-la-carte items for breakfast, lunch and dinner, along with scenic ocean views from inside and outside the restaurant.
Pool Bar
American
Unwind at our laid-back swim-up pool bar. This pool-area oasis offers an extensive selection of specialty cocktails and a casual restaurant menu. Soak up the San Juan sun and partake in refreshing bar drinks made to order while you're by our outdoor pool.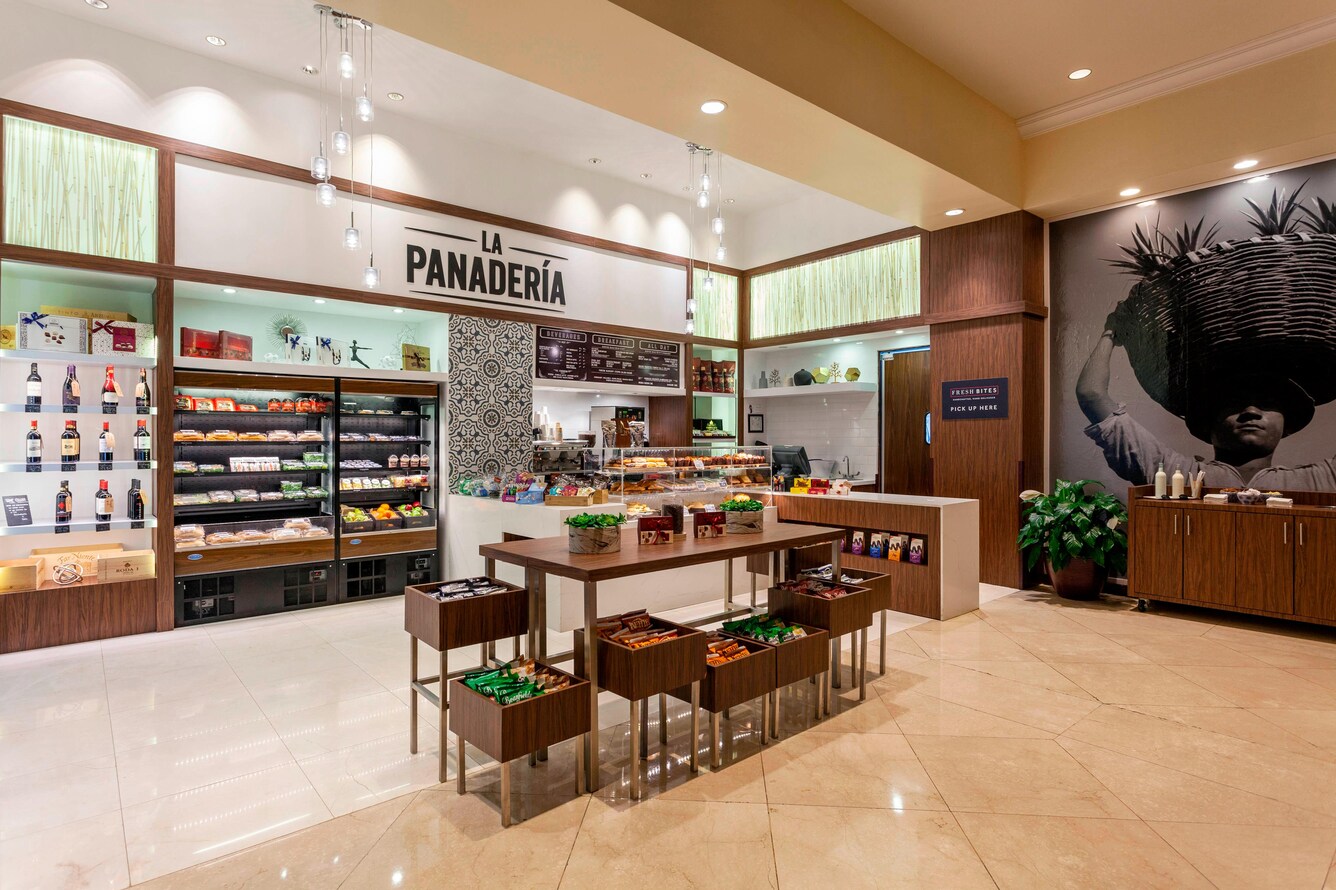 La Panaderia
American
Start your San Juan mornings at our signature coffee house with freshly brewed, locally sourced Puerto Rican coffee, delectable pastries and on-the-go options before heading to Condado Beach.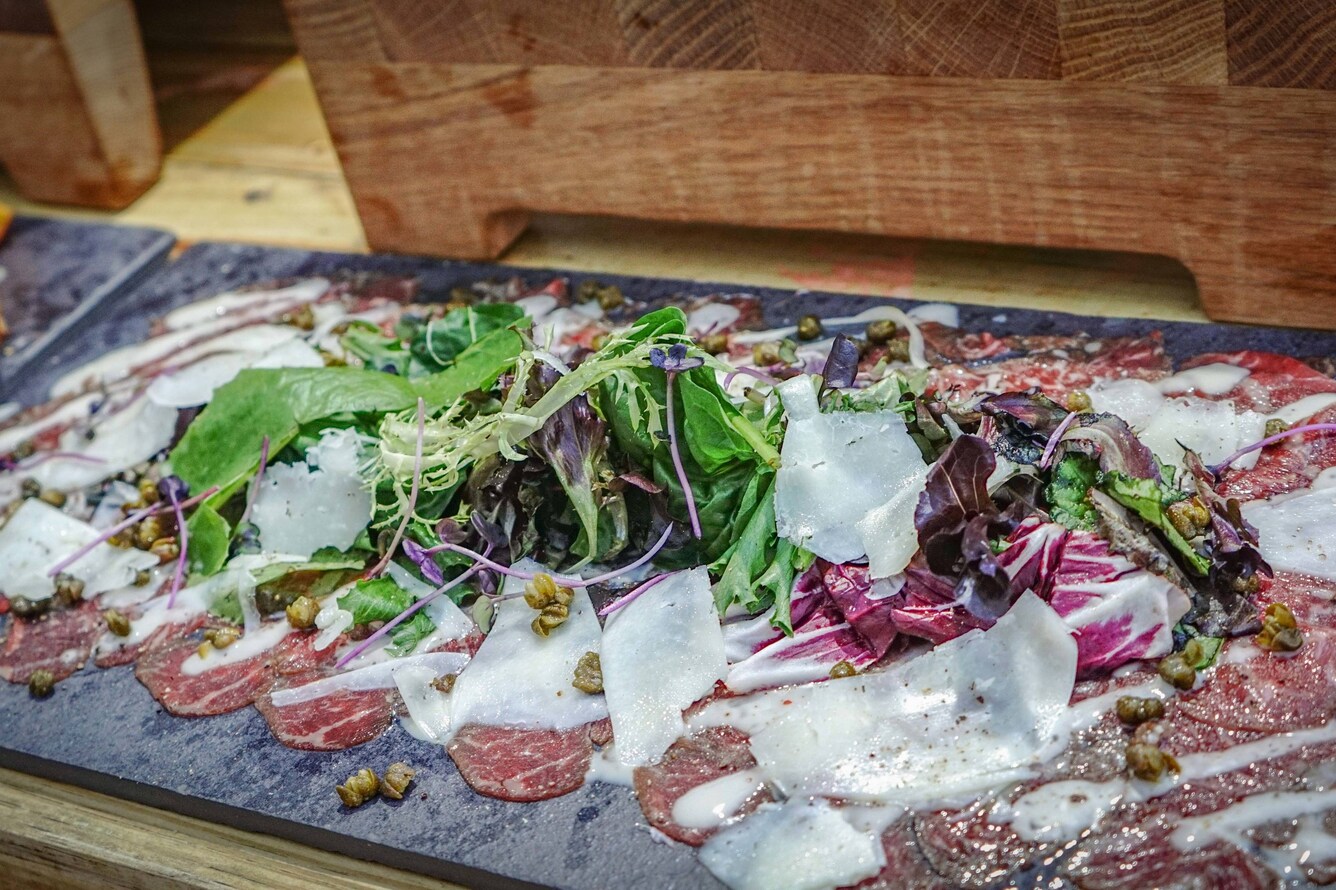 Fresh Bites
International
An array of international dishes can be found at Fresh Bites. Our eatery provides a selection of meals that delight even the pickiest eater. Be sure to pair your meal with a refreshing cocktail, wine or beer from our bar.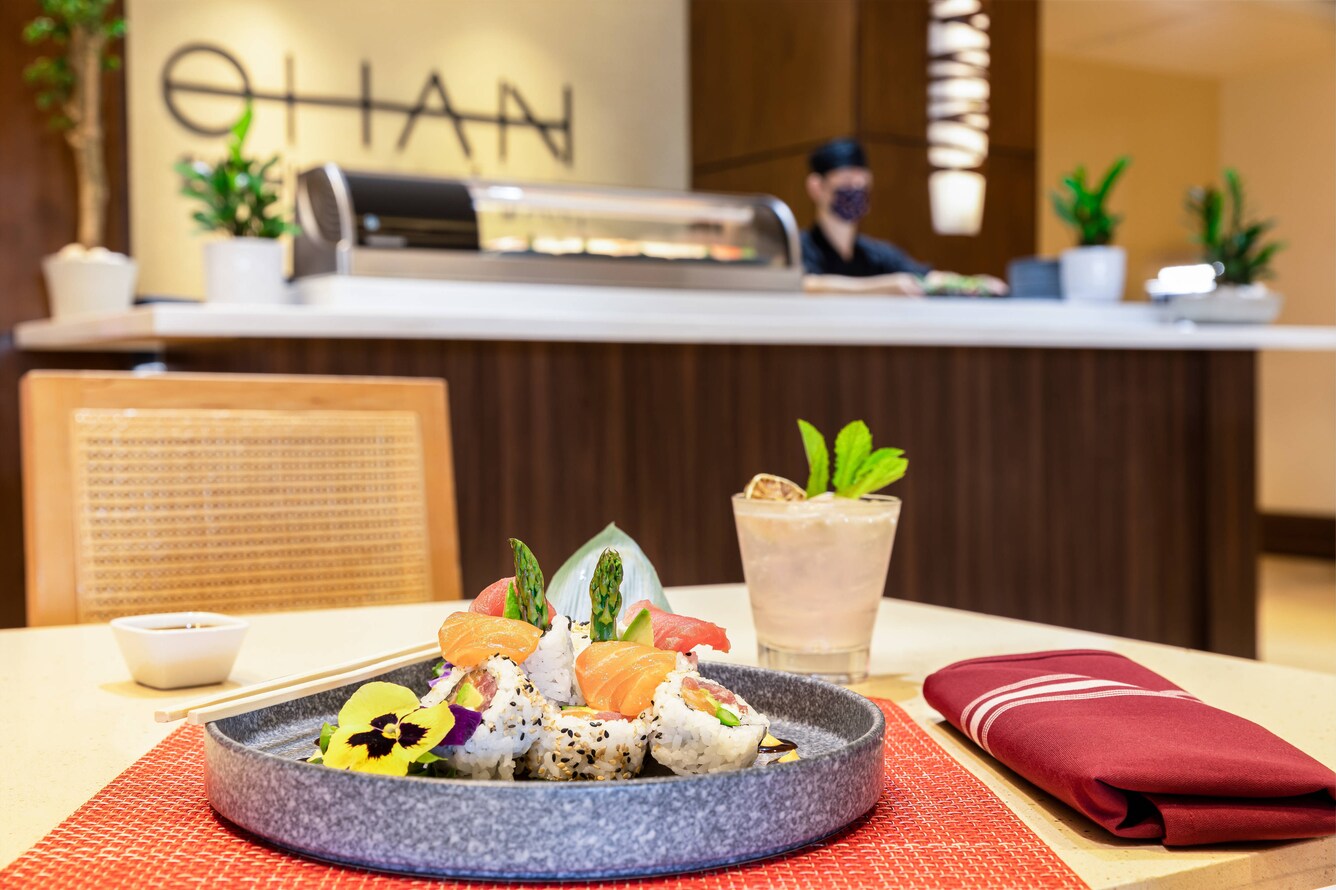 Ohan Sushi & Poke Bar
Asian
Take in the flavors of Asia at this Sushi & Poke Bar, where creative dining happens with pork Gyozas and red tuna poke served with bar drinks of your choice. Chefs and Bartenders performing their art in our open kitchen delights guests of San Juan.
A CLASSIC YOU'LL NEVER GET ENOUGH OF
Mofongo
Gingambo offers classic Mofongo, a traditional Puerto Rican dish. Enjoy delicious mash fried plantains stuffed with your choice of protein.