Discover Café One at Sheraton Vancouver Wall Centre
At Café One in Vancouver, we offer refined Canadian cuisine with an emphasis on West Coast dishes. Try favourites such as Wall Centre Salad, traditional Fish & Chips, our West Coast Seafood Linguine or tasty Flatbreads. Pair your dish with a cold beer or a classic cocktail as you indulge in our restaurant or outdoor patio.
Café One is the place to gather, dine and connect.
DINING OPTIONS
Menus
Breakfast Menu
Start your day right at Café One. Choose from a variety of delicious options of both sweet and savoury, indulge in dishes including Three Egg Fraser Valley Omelette, Wall Centre Benedict, Avocado Toast and Buttermilk Pancakes.
All Day Menus
The all-day menu at Café One in Vancouver features popular items including burgers, flatbreads, salads and classic seafood dishes. Enjoy local brews and hand-crafted cocktails while relaxing or catching up with friends and colleagues.
Room Service
For Sheraton Vancouver Wall Centre guests, relish in the comfort of your guest room by ordering Room Service from our In-Room Dining menu.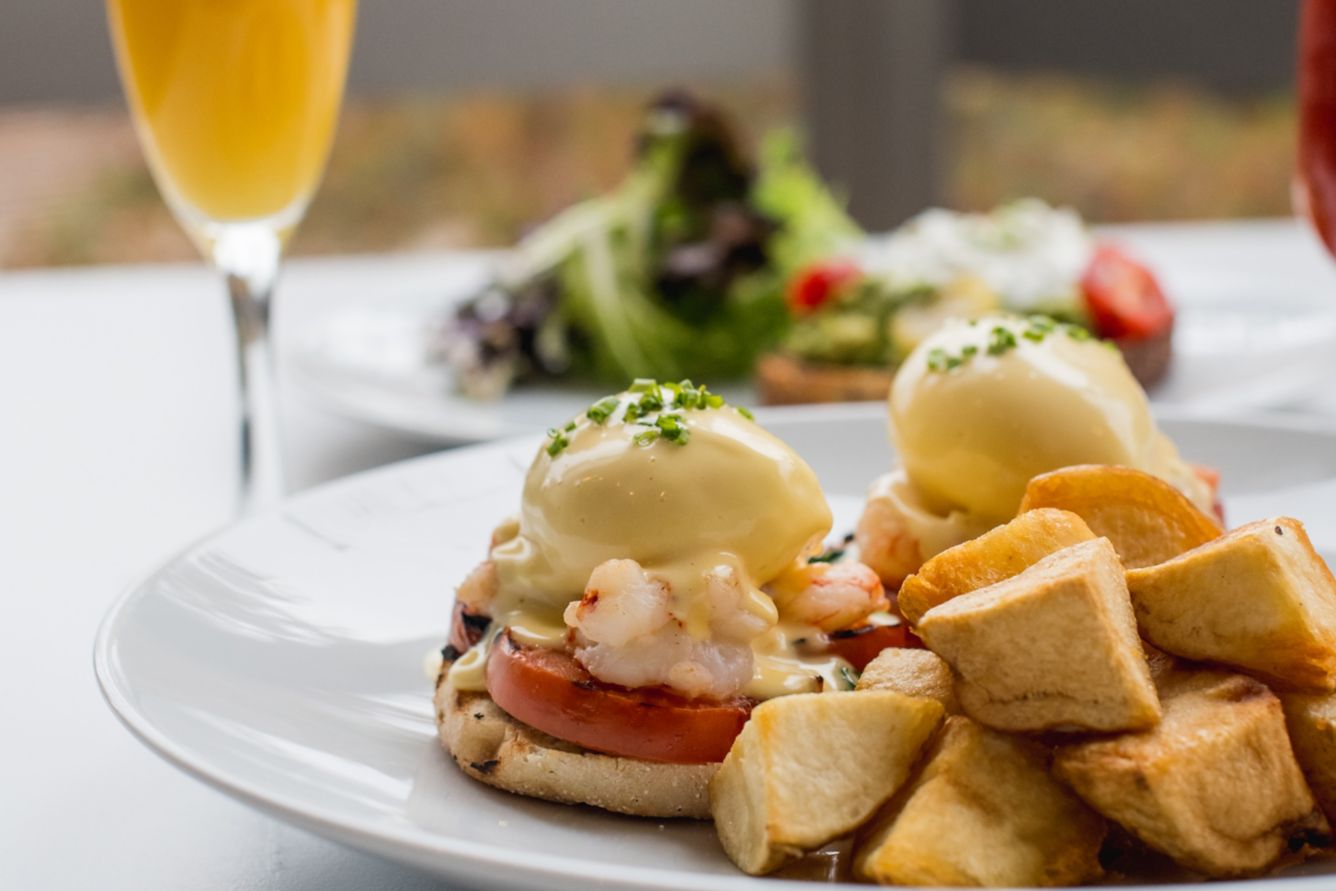 MORE INFORMATION
Hours of Operation
Hours of operation for Café One in Vancouver are as follows:
Breakfast: 6:30 am - 11:30 am
All-Day: 11:30 am - 10:00 pm
Patio: 1:00 pm - 8:00 pm
Bar One: 11:00 am - 12:00 am. Small Bites food menu available from 10pm-11pm.
Room Service: 6:00 am - 11:00 pm
VISIT US
Contact Us
To learn more about Café One, please contact us. We will be delighted to take your reservation, provide directions or answer any questions you may have.