Music history, outdoor fun and old-fashioned Southern cooking meet on the Chattahoochee River.
Fun-loving Columbus, Georgia, has always been powered by water — specifically, the Chattahoochee River. Today, that waterway provides a spectacular backdrop to the 22-mile long Chattahoochee RiverWalk. It also powers the 2.5-mile urban whitewater course, the longest in the world. The hometown of writer Carson McCullers, blues singer Ma Rainey and also Coca-Cola, culture has an equally strong current in Columbus. And the local food has impressive range, from haute cuisine to Georgia barbecue.
See More
See Less
Explore Columbus
East Columbus
Midtown
Downtown
East Columbus
Overview
Beyond the gates of Columbus State University, get lost in the Columbus Botanic Garden's 36 acres. Load up on picnic-friendly foods with a visit to Grier's Farmers Market and take them to nearby Flat Rock Park, which offers striking natural beauty (and a place to cast your fishing line).
Known For
University, Nature
See More
See Less
Midtown
Overview
Once the city's tony suburbs and now a cluster of genteel residential districts, MidTown is marked by museums large and small (think lunchbox-sized), landmark homes and old-time eateries. Pair a bike ride along the Fall Line Trace Trail with a stop at the Dinglewood Pharmacy's original soda fountain counter.
Known For
Dining, Museums
See More
See Less
Downtown
Overview
Known as both up- and downtown, the center of it all is Columbus' business district and historic core. Find wild whitewater roiling next to state-of-the-art science museums; Industrial Revolution-era mills next to hip food halls. It's the place to begin your trip and to return to throughout: There's always something new to see
Known For
Dining, Outdoor Adventure, History
See More
See Less
Nearby Hotels and Resorts
Stay in The Center of it All
Immerse yourself in your destination at these centrally located hotels.
Showing 1-9 of 13 Hotels in Columbus
1-9 of 13 Hotels
Plan a Three-Day Weekend in Historic Columbus, Georgia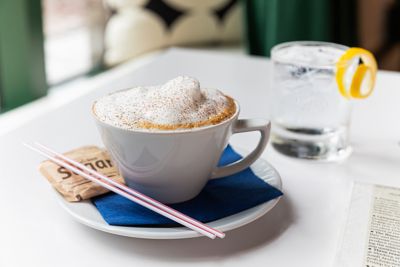 Immerse Yourself in History
Immerse yourself in Columbus' rich culture with visits to the childhood homes of Ma Rainey and Carson McCullers and a stroll through the city's premier art museum, with frequent stops to sample new- and old-school takes on Southern cooking.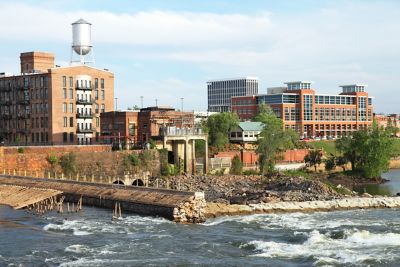 Embark on a Whitewater Adventure
Go wild in whitewater. Take a guided trip down the longest urban whitewater course in the world and top it off with a zip (line, that is) across the Chattahoochee River into Alabama. Come back to Georgia for food, botanical gardens and live music under the stars.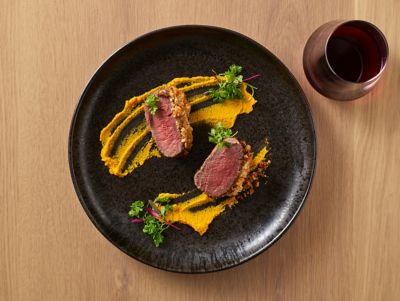 Take In the Museums
Dive deep into history at Historic Westville, with immersive exhibits on the Muscogee Creek people as well as life for enslaved people in pre-Emancipation Columbus. Continue the story at the National Civil War Naval Museum before fast forwarding to the Space Age at a science center.
Experience More, Spend Less
Showing 1-4 of 7 Offers in Columbus
Auburn Marriott Opelika Resort & Spa at Grand Nati...
Take a romantic getaway.
Enjoy a romantic getaway to Auburn Marriott Resort & Spa for two.
Details