From Civil War battlegrounds to Colonial charm, explore U.S. history in this riverbend city.
Fredericksburg, Virginia, offers an astonishing portal to major events in the storied tapestry of U.S. history. Discover millennia-old traditions of the Rappahannock people, see where George Washington supposedly cut down his cherry tree, retrace the footsteps of enslaved men and women's harrowing journeys to freedom, walk through Civil War battlefields that claimed the lives of more than 100,000 soldiers and more. Today, this Virginia locale is also known for its farm-to-table food scene, eclectic breweries and outdoor adventure.
See More
See Less
Explore Fredericksburg
Falmouth
Historic District
Spotsylvania
Falmouth
Overview
For a slower pace, cross the Rappahannock River to the historic port town of Falmouth. Like Fredericksburg proper, this Stafford County area has its own National Historic District, where you can find the Basil Gordon Warehouse, Customs House and Union Methodist Church. Sunbathe, fish or catch a Civil War reenactment at Historic Port of Falmouth Park. Also: Artist Gari Melchers' 18th-century estate is not to be missed.
Known For
History, Outdoor Recreation, Art
See More
See Less
Historic District
Overview
Red-brick-lined sidewalks and more than 350 structures dating back to the 18th and 19th centuries lend Colonial-era charm to this National Historic District. Between docent-led museum tours (don't miss Hugh Mercer Apothecary Shop), window-shop at a seemingly endless array of sweet little antiques shops and family-owned boutiques. Depending on the time of day, find your new favorite coffee roaster, zingingly crisp IPA or foodie-friendly restaurant.
Known For
History, Antiques Shopping, Restaurants
See More
See Less
Spotsylvania
Overview
Head farther outside the city center to find wide country roads lined with towering maple trees. This South Fredericksburg neighborhood is home to a number of important Civil War battlefields, including Fredericksburg, Spotsylvania Courthouse and Chancellorsville, which are open to the public for quiet reflection. Locals love to hit the shores of Lake Anna to drop a line for largemouth bass and blue catfish, and head to local wineries and breweries to relax in the sunshine.
Known For
History, Shopping, Golf
See More
See Less
Nearby Hotels and Resorts
Stay in The Center of it All
Immerse yourself in your destination at these centrally located hotels.
Showing 1-9 of 131 Hotels in Fredericksburg
1-9 of 131 Hotels
Travel Through Time in Historic Fredericksburg, Virginia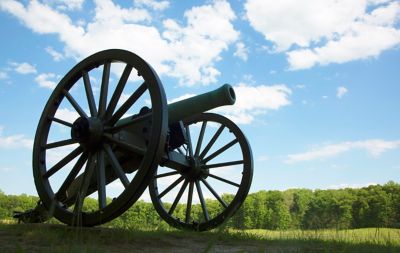 Explore Colonial History
Start the day with a Southern breakfast before paying a visit to George Washington's childhood home. Try a bit of bourbon at one of America's oldest distilleries, take a beach hike (or nap) and finish the day with German fare and spoken-word poetry.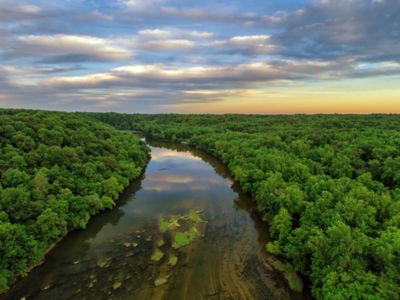 Hit the River and Browse Downtown
Spend the morning paddling down the majestic Rappahannock River. Refuel at the country's longest-operating soda fountain and then browse Colonial-era museums and antiques shops downtown. Cap the evening off with a drink at a winery or brewery in scenic Spotsylvania.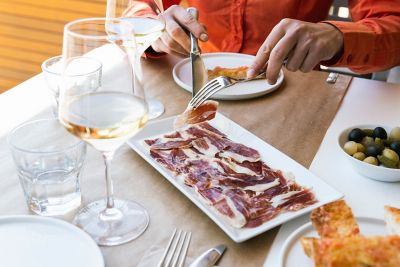 Tour the City by Land and Sky
Travel in the footsteps of John Washington and 10,000-plus formerly enslaved people on the Trail to Freedom. After a tapas lunch overlooking the river, see Fredericksburg from a different vantage point: the passenger seat of an open-cockpit biplane. Dinner is served by a Top Chef contestant turned locally famous restaurateur.
Experience More, Spend Less
Showing 1-4 of 66 Offers in Fredericksburg