Welcome to JW Marriott Hotel Bangkok
Immerse yourself in luxury at our hotel in downtown Bangkok
Downtown Bangkok, Thailand is at your doorstep at JW Marriott Hotel Bangkok, a 5-star oasis on Sukhumvit Road with modern spaces and luxury amenities that pamper and inspire. Multilingual hotel associates provide signature Marriott service at every moment, ensuring a visit that is nothing short of extraordinary. Unwind with indulgent spa treatments, lounge in a designer chaise by the palm-tree-framed tiled pool or refresh in our hotel's modern fitness center. Our beautifully appointed hotel rooms and suites blend downtown Bangkok views with impeccable design and 5-star perks. Superb hotel dining ranges from a fashionably cool New York Steakhouse to authentic Chinese and Japanese delicacies, and cozy cafés for casual sipping and socializing. For a memorable wedding or impressive meeting in Bangkok, take advantage of 14,412 square feet of sophisticated event space, fully customizable to meet your vision. JW Marriott Hotel Bangkok is where exceptional luxury emerges in the heart of Bangkok, Thailand.
A New Era of Elegance
The experience begins the moment the travelers arrive. The spacious lobby has been enriched with stylish design details and unique objects d'art that emulate the rich culture of its location. Dark and light wood tones are accentuated by pops of color from the orange leather soft seating, vibrant floral arrangements, and the Thai-inspired geometric design of the plush carpet underfoot. Multiple intimate spaces allow for a quiet place to work or unwind with a favorite beverage. The new room design also seamlessly balances traditional Thai elements and modern architectural ideologies. Some unique features in the rooms provide intriguing insights into Thai history and culture.
Prime Location on Sukhumvit Road
With its prime location in the Central Business District on Sukhumvit Road, JW Marriott Hotel Bangkok is perfect for business and pleasure. Just only a 2-minute walk to the Ploenchit or Nana BTS Skytrain station, the hotels is easily connected to major business and shopping areas in the city such as Siam Paragon Mall, MBK shopping Mall, Central World and Central Embassy. With direct access to and from the Suvarnabhumi Airport via the expressway.
Award-Winning Steakhouse
Year after year, the New York Steakhouse is named as Bangkok's best, and for good reason, guaranteed with Michelin plate award for 4 years continuously. With unparalleled, personalized service and premium cuts of meat, the New York Steakhouse is truly in a class all its own. With a dining room and décor designed to recall a classical New York City style Steakhouse, the atmosphere is unmatched. Imported cuts from Australia, Japan, New Zealand and the United States are on the menu, in addition to local options and a wide range of fresh seafood. A classy destination, the New York Steakhouse is ideal for an unforgettable night out or business dinners alike, and is always sure to impress.
New York Steakhouse
New York Steakhouse brings the flavors, flair and energy of The Big Apple to downtown Bangkok with beautifully prepared steaks, chops and seafood specialties. Enticing side dishes and a diverse wine selection round out a 5-star restaurant experience.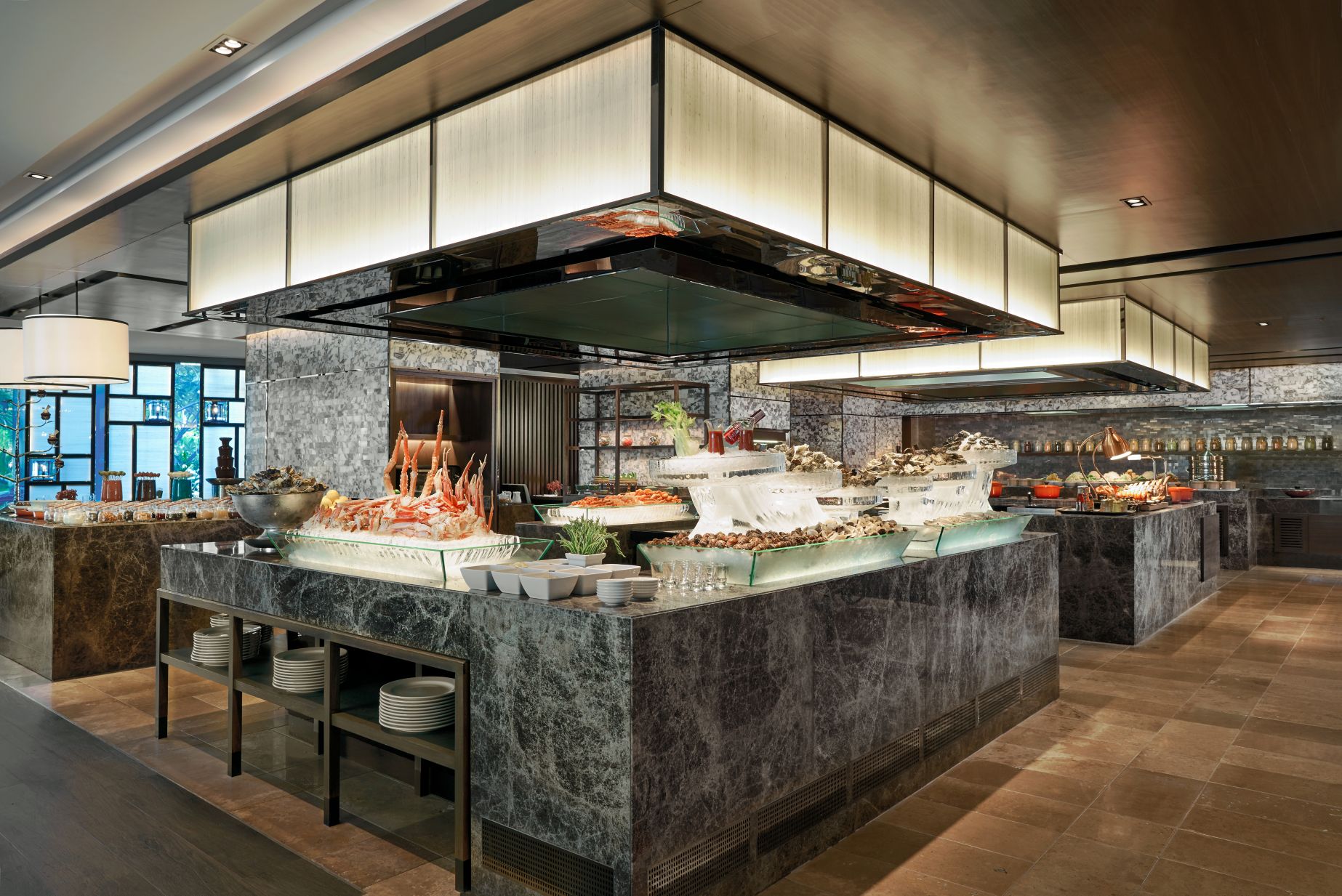 JW Café
JW Cafe invites you into an industrial-inspired space with cool marble design, wood panel accents and elegant lighting. Serving international fare from Thai to American, this restaurant offers live cooking stations and food counters for creative dining in
Tsu Japanese Restaurant
Try authentic Japanese dishes from our restaurant in Bangkok. A favorite among hotel guests and locals, Tsu Japanese Restaurant delights the palate with traditional specialties and fresh sushi delicacies, served in a sleek and modern dining space.
Nami Teppanyaki Steakhouse
Sample perfectly prepared cuts of steak grilled and served Japanese style at our classic steakhouse in Bangkok. A traditional iron griddle is the canvas upon which Nami Teppanyaki Steakhouse's culinary team creates works of art.
Man Ho Chinese Restaurant
Man Ho Chinese Restaurant brings the flavors of the Far East to the Bangkok dining landscape with each beautifully crafted dim sum, Cantonese and Szechuan specialty.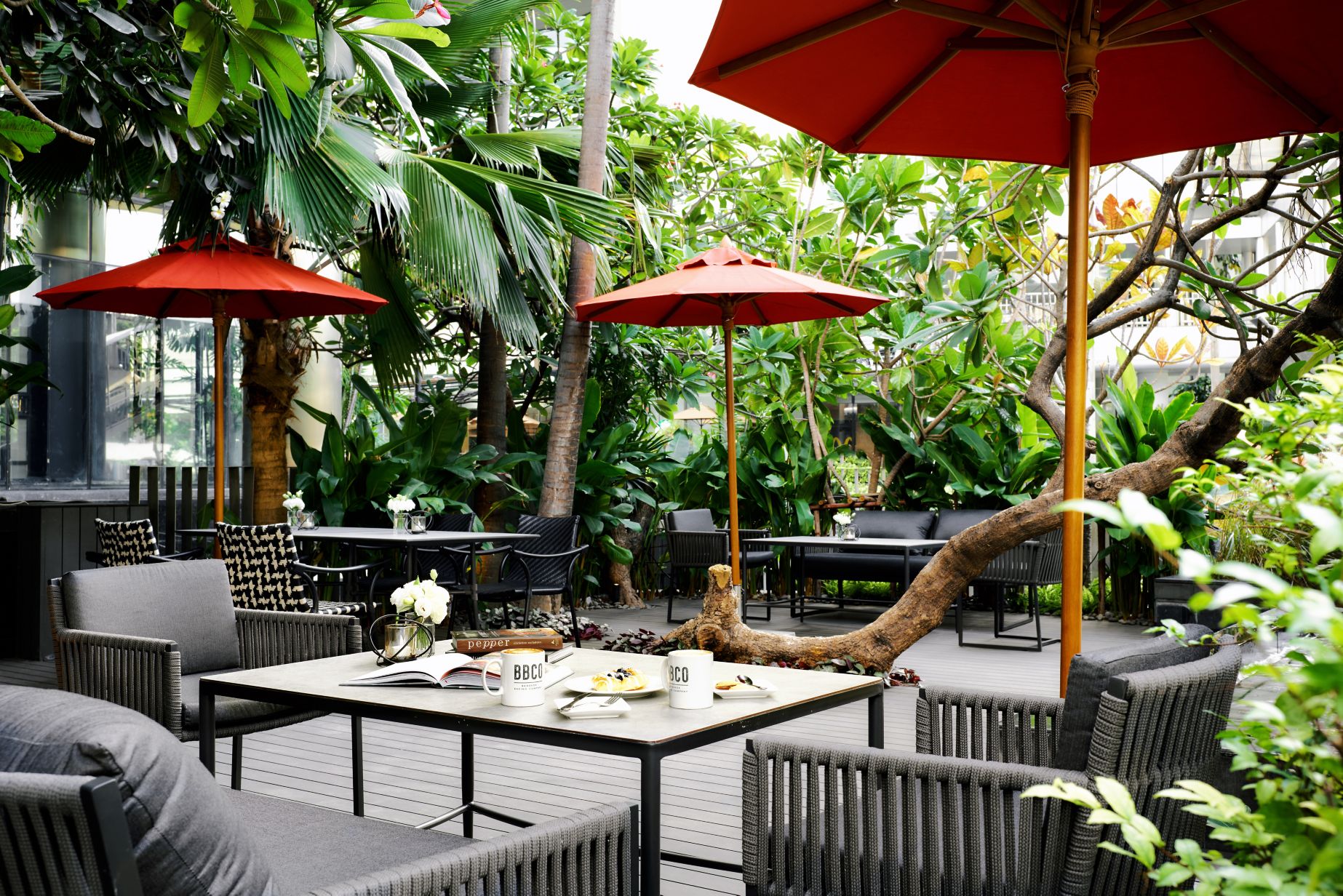 BBCO
With its refined decor, comfy seating and floor-to-ceiling windows opening onto bustling downtown Bangkok, BBCO coffee bar is the perfect casual sipping spot any time of day. It's an ideal alternative to a more formal restaurant meal.
Manhattan Bar
Manhattan Bar is the place you crave after a long day of traveling, meetings or exploring the sights of Bangkok. Relax with a handcrafted cocktail, and enjoy a casually refined restaurant setting with the air of conviviality.
Lobby Lounge
As the unofficial social hub of the hotel, our contemporary Lobby Lounge bar is a wonderful gathering spot for cocktails, a glass of wine or traditional afternoon tea in downtown Bangkok.
Sustainability in Focus
We recognize that Marriott's profitability and business interests are closely related to the strength of the communities we serve. We embrace our responsibilities for ethical business conduct and environmental, social and economic stewardship and are committed to integrating these practices as well as sustainability principles into our core business strategy. This policy provides guidelines and requirements for evaluating sustainability considerations, supporting non-profit organizations and similar charitable efforts, and ensuring that associates consider social and environmental responsibilities as factors in their decision-making. It establishes a common interpretation of what Sustainable Business Conduct encompasses within JW Marriott Hotel Bangkok operations, its future conduct and goal setting. We are attempting to become a leader in the area of sustainable business conduct within Thailand and within the Marriott brand and aim to forge a path for other companies to follow.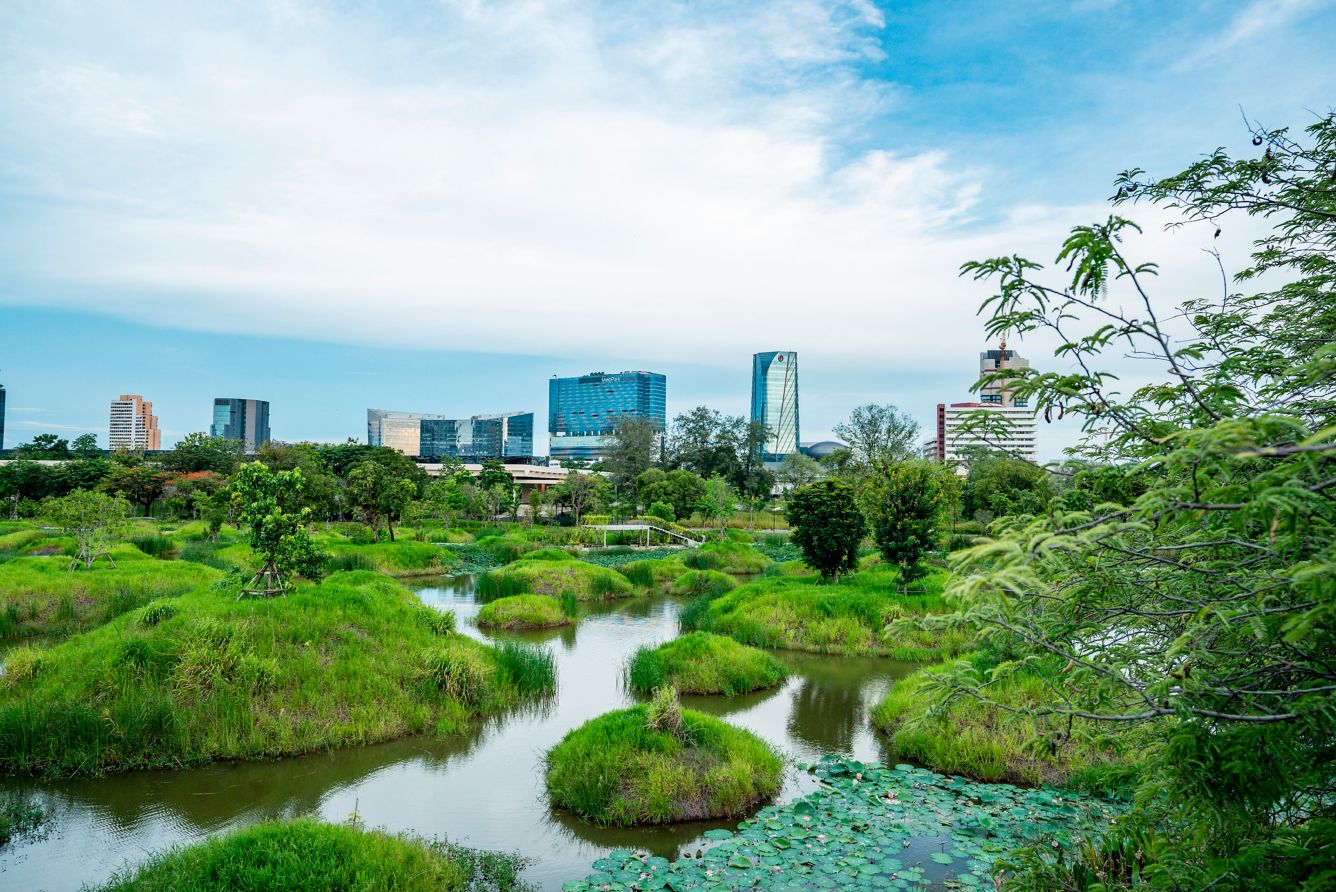 Unsustainable patterns of consumption have created unnecessary waste and over-production. They have also had a big impact on climate change, biodiversity loss and pollution. According to the United Nations Sustainable Development Goals Report 2022, food waste in landfills generates 8 to 10 per cent of global greenhouse gas emissions. Responsible consumption and reducing waste and unnecessary production can lead to a healthy society and shape a better economy.
By embracing "Serving Our World," a Marriott core value, the JW Marriott Hotel Bangkok has adopted practices and awareness programs that include strategic partnerships in order to minimize overall environmental, social, and economic impacts.
Food Waste management
In day-to-day operations, the hotel is responsible for significant amounts of waste. A sustainable process of waste management is crucial. The JW Marriott Hotel Bangkok strategically partnered with LightBlue Consulting which brought its expertise and human-centered approach to support the implementation of food waste management in October 2018 and which set in place the building blocks the hotel uses today. Many programs have been developed to sustainably manage food waste at the hotel:
Practical operations have been implemented at the JW Café and BBCO outlets by critically considering proper food preparation and handling as well as the shelf-life of raw materials. Watermelon rinds are turned into watermelon candies and the trimmings of pineapple, mango and papaya are fermented to produce cleaning agents.
Leftover bread is turned into croutons and fresh tomatoes from the breakfast buffet line are later dried for salads.
Oyster shells are ground into powder for chicken feed for the hotel's partner farmers.
In house composting of vegetable and fruit trimmings, which we use on our gardens around the hotel.
We have introduced pineapple skin tea, protein bits as well as many other dishes to help reduce our landfill.
Used coffee granules was transformed into complimentary scrub. Total 907.1 Kgs.
As a result, in 2022, we achieved a reduced landfill waste of 71.34% compared to the baseline in landfill which was set at 1,113 kg per person.
Operation Waste Management
Excellent service, luxury treatment and the high level of Marriott Brand standards have always been at the core of the JW Marriott Hotel Bangkok. However, an integral part of such features is operational use production, which can create large quantities of waste. Following the Marriott global waste reduction program, which highlights guest room recycling, the JW Marriott Hotel Bangkok has fully implemented a residential-size amenity program where all the tiny, single-use toiletry bottles are replaced by residential-size bottles which are refilled by the housekeeping team daily. This initiative can prevent the traditional small plastic bottles from going to landfills.
The principle of reuse, recycle and reduce is a core practice at the JW Marriott hotel Bangkok. Thus, we have established a paper waste management program. From February 2022 – December 2022, the hotel, in partnership with SCGP, has donated 1,148 kilograms of used paper from day-to-day operations.
Used Cooking Oil (UCO), which is a byproduct of running food and beverage operations, have been used more than hundreds of liters everyday in a cooking process. An Incorrect disposal methods can negatively effects public health and environmental. As a result, we have collaborated with local companies that has a fully transparent tracing of these UCO's to ensure a proper disposal management. From April 2022- December 2022, 3,822.82 kilograms of UCO's have been delivered to our partners for disposal.
Moreover, the JW Marriott Hotel Bangkok has moved away from paper-based process in day-to-day financial operations to online workflows by using the centralized system so-called "Project Tree". This system aims to streamline all operational financial related process, reduce cost and enhance compliance and quality.
Plastic Waste Management
Plastic production and consumption contributes to planetary crises like greenhouse gas emissions and pose a major threat to the wellbeing of people and the planet. A strategic partnership with Corsair Group provides a sustainable way to manage plastic waste. This collaboration allows plastic waste collected from the hotel to be recycled into advanced bio-oil by Corsair and the implementation of the CSR Plastic Credit by JW Marriott Bangkok Hotel in order to become Certified Plastic Neutral.
As a result, the JW Marriott Hotel Bangkok has donated 1,334.50 kilograms for recycling into advanced bio-oil from September 2022 – December 2022 by the Corsair group.
Moreover, we strategically partnered with M wrap to recycle food plastic wrap to make boots shoes. In 2022 we donated 375.9 kilogram of food wrapping film.
It is the policy of Marriott International to purchase only from qualified vendors capable of meeting our needs and standards in conformity with applicable laws, regulations, contracts and safety. We encourage competition among our suppliers and actively seek new ideas, suggestions and creative solutions that will enable us to reduce our costs and provide the company, our clients and customers the highest standards of quality and value in the goods and services we purchase. We also seek to maximize economic leverage by coordinating purchases of similar products where possible.
To continue its commitment to the standards of animal welfare across our operations and supply chains, the JW Marriott Hotel Bangkok is proud to share that all of the hotel's egg procurement is from cage-free hens.
Making every effort to help local communities, the JW Marriott Hotel Bangkok is supporting local business by sourcing at least 80% of food purchases from our region.
As part of our intention to promote sustainable sourcing, we have implemented JW Garden is a signature element of the JW Marriott experience focused on producing homegrown organic vegetable and herbs. These organic vegetable and herbs are used creatively in food we serve both in our hotel's restaurants and in banquet halls.
The Marriott aims to minimize our environmental footprint by implementing technologies and increasing the use of renewable energy. By 2025, Marriott International will reduce its carbon intensity by 30% (from a 2016 baseline).
The JW Marriott Hotel Bangkok follows the Marriott commitment by integrating Energy Efficiency plans into the hotel's operations:
Hotel electricity consumption has been reduced by 10.97% compared to 2019. This has exceeded the 3% target we aimed for.
In 2022, 90% of all light bulbs at the hotel are LED.
In 2022, 40% of the hotel's outdoor lights are powered by solar cells.
Demand for water is rising globally due to population growth, agriculture, and industry. The hospitality industry is also known for consuming a large amount of water, especially the hotel business. Therefore, reduced water consumption is central to water efficiency management. As per the Marriott commitment, by 2025, Marriott International will reduce its water consumption by 15% (from a 2016 baseline).
The responsible use of water is essential and important to communities. The JW Marriott Hotel Bangkok commits to reducing water consumption per occupied room. One project in the pipe-line is to install water saving devices to minimize water flow in guest rooms.
Guided by our core values indicated in Serving Our World, the JW Marriott hotel Bangkok strives to support communities where we do business and share with them our business values to support social and sustainable growth. Many activities have been initiated to respond to community needs:
For the Erawan Virtual Run 2021, the JW Marriott Hotel Bangkok donated 45 boxes of N95 masks, 500 sets of PPE suits and 200 face shields for health care workers at Ramathibodi Hospital. These donations came from the registration of all runners who were willing to support this virtual event.
In 2021, the JW Marriott Hotel Bangkok donated 2,866.17 kilograms of good quality surplus food to SOS Thailand, an NGO that collects otherwise discarded food from grocery stores, restaurants and hotels and delivers it for free to 30+ orphanages and shelters across Bangkok. The donation amount provided over 12,098 servings to those in need. Also, by reducing this amount of food waste, we have successfully saved 7,251 KG of GHG (Greenhouse Gas) equivalence emission (Co₂-e (kg)) or 487 Days (1.4 years) equivalent of electricity consumption for one household.
Free Food Friday – During the Covid 19 pandemic in 2020, the JW Marriott Hotel Bangkok provided free food boxes for taxi, motorbike and tuk-tuk drivers every Friday.
Referring to our Marriott Culture, one of the Marriott's most important features is the Spirit to Serve our Community (Serve 360). In 2022, we sent 1 associate with disabilities and 1 talented art associate to participate in the "Drawing for Children" activity as a donation to the SERVE THE CHILDREN charity hosted by Thailand Business Councils.
Marriott "Put people first" culture is a core value of the JW Marriott Hotel Bangkok. We have committed to hire a diverse workforce regardless of race, color, religion, sexual orientation, gender identity, national origin or disability. We aim to develop, empower, train, and improve our associates to become talented individuals not only within our organization, but also for the hospitality sector as a whole.
At the JW Marriott Hotel Bangkok, we embrace a workplace of diverse cultures with different associate nationalities including Thai, Swiss, British, Indian, Jordanian, Serbian, Malaysian, Filipino, Australian, Chinese, Japanese, Lebanese, and Myanmarese as of 2022.
The JW Marriott Hotel Bangkok has offered six disabled people the opportunity to join our family as of 2022. We provided skill development, training, job placement and business opportunities.
The JW Marriott Hotel Bangkok provides various learning opportunities to all associates to develop capabilities not limited to their particular fields. Associate training hours meet the standard criteria established by Marriott. For example, Food Waste Prevention refresher courses total 110 training hours.
The Marriott strives to achieve gender equality and the empowerment of women as it is one of the key focus topics noted in the United Nations Sustainability Development goals (SDGs) in 2022. The hotel makes an effort concerning leadership development and mentoring to help increase female executives in the hospitality sector. Due to our efforts, women comprise 53.45% of the manager, the leadership and executive committees of the JW Marriott Hotel Bangkok.
Nourish Your Mind and Body
JW Marriott Hotel Bangkok is a haven designed to let you focus on feeling whole. Fully embrace the here and now and focus on what matters most. With an array of special services and treatments that will help you reconnect with yourself and what really matters.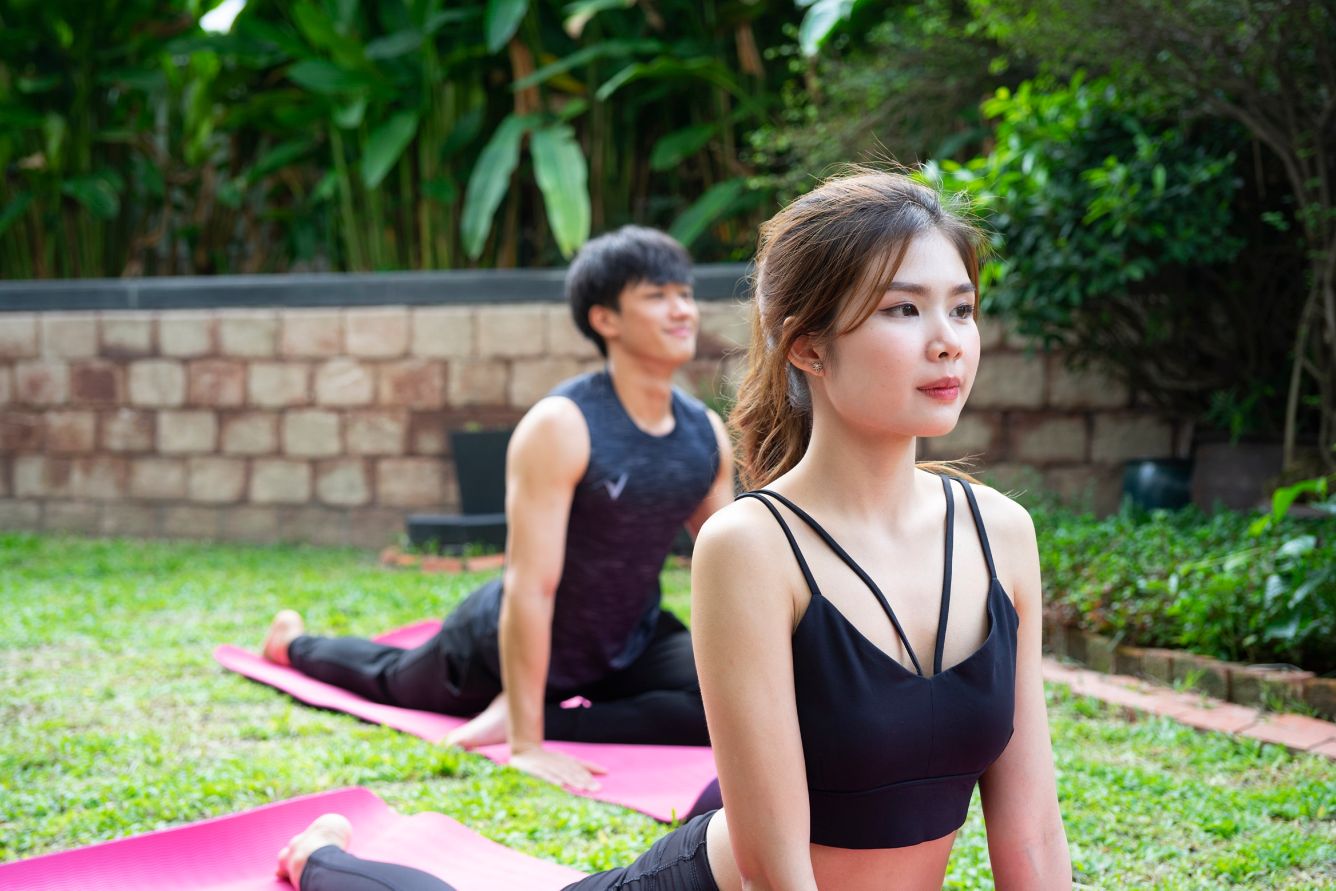 OUR LOCATION
GETTING HERE
JW Marriott Hotel Bangkok
4 Sukhumvit Road, Soi 2, Bangkok, Thailand, 10110
Tel: +66 2-6567700
Distance from Property: 26.2 KM
Phone Number: +66 213-21888
Visit Website
Distance from Property: 24.4 KM
Phone Number: +66 253-51111
Visit Website
Property Details
24 Hour Room Service
Daily Housekeeping
Turndown Service
Convenience Store
Gift Shop
Dry Cleaning Service
Laundry
Room Service
Wake up Calls
Free Wifi
Service Request
Check-in: 3:00 pm
Check-out: 12:00 pm
Pet Policy
Pets Not Allowed
Parking Complimentary On-Site Parking
Off-Site Parking
Ploenchit Center Building .2 KM
Policies and Payments
Accepts: Credit Cards
Contactless mobile payments
Services
Concierge desk service
Currency Exchange
Property has elevators
Languages spoken by staff:
English, Arabic, Chinese, Thai, Tagalog
For more information about the physical features of our accessible rooms, common areas or special services relating to a specific disability please call +66 2-6567700
Accessible Hotel Features
Accessible on-site parking
Property has elevators
Valet parking for vehicles outfitted for drivers in wheelchairs
Van Accessible on-site parking
Accessible Areas with Accessible Routes from Public Entrance
Accessible Entrance to On-Site Pool
Entrance to On-Site Business Center is Accessible
Entrance to On-Site Fitness Center is Accessible
Entrance to On-Site Spa is Accessible
Main Entrance is Accessible
Meeting Spaces are Accessible
On-Site Restaurants are Accessible
Room and Suites Access through the Interior Corridor
Guest Room Accessibility
Accessible Vanities
Adjustable Height Hand-Held Shower Wand
Alarm Clock Telephone Ringers
Bathtub Grab Rails
Deadbolts on Guest Room and Suites Doors
Electronic Room Key
Guest Room and Suites Doors Self-Closing
Lever Handles on Guest Room Doors
Lowered Deadbolts on Guest Room Doors
Lowered Electrical Outlets
Lowered Night Guards on Guest Room Doors
Lowered Viewports in Guest Room Doors
Mobility accessible rooms
Non-slip Grab Rails in the Bathroom
Roll-in Shower
Safety Chains and/or Latches on Guest Doors
Toilet Seat at Wheelchair Height - Toilet for Disabled
Viewports in Guest Room and Suites Doors
Footprints
Carbon Footprint: 56.23 kg per room night
Water Footprint: 1930.45 liters per room night