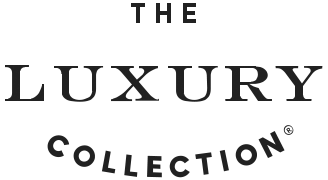 Welcome to Grosvenor House, a Luxury Collection Hotel, Dubai
Tap into the spirit of Dubai at our luxurious 5-star hotel
Elegantly towering above the azure Dubai Marina and the soaring cityscape, the iconic Grosvenor House, Luxury Collection Hotel, Dubai is a destination unlike any other. Nestled in the renowned Dubai Marina, our hotel is near the city center and within minutes of Dubai Internet City, Media City, golf clubs, malls and more. Sophisticated and modern, our hotel boasts two gym's, a stunning outdoor pool and a serene spa. These luxurious facilities near Dubai Marina unite with our exquisite dining destinations, modern meeting facilities and access to the private beach at Le Royal Méridien Beach Resort and Spa for an inimitable 5-star hotel experience. Fusing marble floors, natural hues, modern décor and large windows overlooking turquoise waters, our 750 hotel rooms and suites, ideal for extended stays, provide serene escapes high above Dubai Marina, enhanced by 5-star details like our signature Luxury Collection beds.
Royal Suites
These impressive suites are located on the 9th and 10th floors and include a lounge area, kitchenette, dining area and a stunning master suite.
An Elegant and Effortless Stay
Premier Suites
Nestled between the fifth and tenth floors of Tower Two, these suites overlook the sparkling Arabian Sea, Palm Jumeirah or Dubai Marina through floor-to-ceiling windows.
Grosvenor House Residences Dubai
Grosvenor House offers five-star luxury of the hotel with the added comforts of home and a space that allows you to revel and relax in.
City Social
Located on the 43rd floor of our hotel, City Social is a new dining destination by celebrity Chef Jason Atherton offering modern European cuisine with magnificent views. Our restaurant also houses a beautiful bar overlooking the Palm Jumeirah.
Buddha-Bar
An unforgettable bar experience in Dubai, the world-famous Buddha-Bar showcases Far-Eastern flavors, innovative cocktails and eclectic Asian décor. Get into the mood with cool tunes by our resident DJ
Toro Toro
Situated on the Dubai Marina's edge near The Walk at JBR, Toro Toro serves up famed Chef Richard Sandoval's signature take on South American cuisine in a striking environment inspired by the menu's indigenous origins.
Bushra by Buddha-Bar
Overlooking Dubai's stunning marina, Bushra by Buddha-Bar offers a sumptuous blend of traditional and contemporary Middle Eastern cuisine with a unique sharing-style menu.
Indego by Vineet
Featuring Chef Patron Vineet Bhatia's Michelin Star-winning take on traditional Indian cuisine, Indego By Vineet infuses refined indoor and outdoor dining areas overlooking Dubai Marina with glass lanterns, objets d'art and elegant furnishings.
Siddharta Lounge by Buddha-Bar
This iconic restaurant, lounge and bar boasts a fresh urban revamp with breathtaking 360-degree views of Dubai Marina, The Palm Jumeirah and onwards to the Arabian Gulf. The new menu features Coastal Mediterranean cuisine for fresh and delicious bites.
Rhodes W1
This restaurant, bar and terrace presents a new take on European gastronomy. Rhodes W1 serves exceptional food with a more relaxed exploration of modern cooking.
Sloane's
Offering a captivating take on casual dining, Sloane's serves fresh dishes throughout the day, prepared in our restaurant's bustling show kitchen. Indulge in our legendary weekly brunch in Dubai.
Bellavista
Savor a true taste of Italy near The Walk at JBR at Bellavista, our signature Italian restaurant in Dubai.
Bar 44
Take in spectacular views of Dubai and the Jumeirah Palm at Bar 44, which presents a stunning range of champagnes, cocktails and single malts.
Leaves
Relax in Dubai at Leaves, where refined wood paneling frames subtle Chinese touches. Sample our restaurant's delicious tea menu, where light bites like pastries, cakes and finger sandwiches await.
The Gallery
Created with discerning Dubai guests in mind, The Gallery offers discreet, intimate seating as well as a singular selection of whiskey, cognac and grappa.
7 Tales
Discover our Japanese-inspired speakeasy bar on the 44th floor of our hotel. Sip on crisp cocktails and soak up the striking views while our resident DJs play cool hip-hop tunes.
B'Attitude Spa
B'Attitude Spa houses 12 treatment rooms, 11 of which are themed around various Chakras, the body's centres of spiritual energy, and one of which is dedicated to Thai massage.
Learn More
The Luxury Collection Services
From our Luggage Liaison and Concierge, to our Exceptional Deliveries, the Luxury Collection offers unparalleled services.
The Luxury Collection Concierge:
Available 24 hours a day, our Luxury Collection Concierge is a bilingual, certified destination expert proudly wearing the "Les Clefs d'Or," the gilt insignia of the celebrated international concierge society, and eager to reveal the secret treasures of Dubai.
In addition to recommending a visit to Dubai's celebrated beaches, matchless malls, and architectural spectacles, our concierge is pleased to assist with restaurant and golf reservations, local area information, shipping services, transportation arrangements, and more.
Luggage Liaison:
Shipping luggage in advance to a destination is the ultimate luxury travel experience. The Luxury Collection's exclusive partnership with Luggage Forward™ is the corner stone of Luggage Liaison, one of the newest signature programs. Luggage Liaison, a suite of travel services, also includes luggage storage and unpacking/packing services upon request.
Guests deserve the finest travel experience and Luggage Liaison provides this by eliminating the need to carry luggage to and from the airport, wait in long check-in lines or at baggage claim, or worry about lost luggage. With Luggage Liaison, Luxury Collection guests will be able to travel confidence that their luggage will be waiting for them upon arrival at Grosvenor House. As the exclusive hotel partner of Luggage Forward, The Luxury Collection offers exceptional pricing available only to its guests for door-to-door luggage delivery. Discover the ultimate in luxury travel while collecting Dubai's experiences.
To enjoy this rare pleasure, contact The Luxury Collection Concierge.
Exceptional Deliveries:

For a truly unique experience, send a meaningful amenity gift to a guest or to yourself during or in advance of an upcoming stay. From a fresh bouquet of flowers to a personalized cake for a special celebration, deliver a memorable amenity to be enjoyed within the comforts of our rooms and suites.

You may conveniently pay by credit card or, as a guest in the hotel, charge this item to your room.
Level 5 Lounge
Level 5 is replete with the very best amenities for travelers staying in the Premier Rooms and Suites in Tower Two and Marriott Bonvoy members staying in Tower One.
Level 5 is a privileged business and leisure lounge, located on the fifth floor of Grosvenor House Tower Two, and is replete with the very best amenities for business and leisure travellers staying in the Premier Rooms and Suites in Tower Two and Marriott Bonvoy Platinum members staying in Tower One.
Offering a distinctive blend of business, leisure and family lounge amenities, Level 5 is the largest facility of its kind in the UAE and is set to firmly cement Grosvenor House Dubai as the number one business and leisure property in the Emirates. Designed with sophistication in mind, Level 5 oozes refined elegance and is furnished in understated browns and creams which complement the rich dark-wooden floors throughout. Level 5 offers breath-taking views of the Dubai Marina.
Exclusive to guests staying in the Premier Rooms and Suites of Tower Two and Marriott Bonvoy Platinum members of Tower One, Level 5 serves a fine selection of delicious fare throughout the day; from breakfast between 6 a.m and 11 a.m, to light bites and afternoon tea from 2 to 4 p.m. Pre-dinner drinks can also be enjoyed between 6 and 8 p.m. A bespoke Level 5 all-day a la carte food and beverage menu is also available upon request (at an extra cost), for those wishing to dine at their own leisure, from morning to night.
For breakfast, guests can choose from a variety of breakfast items fresh from the buffet, including a wide range of freshly squeezed healthy juices and delicious omelettes made a-la-minute by the chef at the dedicated egg station.
Level 5 boasts no less than three lounge areas, in addition to a separate bar lounge, meeting room and family lounge. Visitors to Level 5 can benefit from a range of business tools including a selection of books as well as free WiFi internet access. Level 5 also includes a private meeting room which can accommodate up to eight people, featuring floor to ceiling windows and providing incredible views of the Dubai Marina. This is available if booked in advance.
A dedicated family lounge has been designed to cater exclusively for the little ones. The lounge allows families staying in the Tower Two Premier Rooms and Suites the opportunity to come together and relax in a family-friendly environment.
Rules and regulations:
Level 5 is open exclusively to guests staying in the Premier Rooms and Suites at Grosvenor House
Dubai Tower Two and Marriott Bonvoy Platinum members staying in Tower One
Dress Code - smart casual all day- shorts are permitted until 17:00 hrs
Alcohol is only served to those 21 years and above
Children 16 and above are welcome in the lounge
Children under the age of 16 are only allowed in the family lounge
Guests staying in the Premier Rooms and Suites in Tower Two are permitted to entertain their guests in the lounge, however, all food and beverage consumed will be charged on consumption
Grosvenor House Dubai recognizes that all ambassadors and guests have an important role to play in protecting the environment for future generations, by achieving sound environmental practices across our entire operation.
Through collaboration with suppliers, business partners, local authorities, ambassadors and environmental consultants like Green Key, who assist the hotel in being more environmentally efficient, we continually work to innovate and improve practices as follows:
Adopt and maintain word-class environmental standards; developing the required mechanisms for their implementation in alignment with the vision of the Government of Dubai and Marriott International.
Minimize waste and pollution by reducing, re-using, repairing, re-filling and recycling the resources consumed by our business, whenever appropriate. Conserve natural resources by raising the level of environmental awareness among our ambassadors, guests and communities through various initiatives and community involvement events.
Some of our sustainability initiatives and activities include:
Green Key Certified: the hotel has certification from the Green Key since January 2013 for its efforts in regards to environmental awareness, sustainability practices and initiatives.
Art from waste: re-using has never been more creative and innovative. Our ambassadors have re-used glass bottles, CD cases, matchboxes, tissue boxes, cans, bottle corks to create art, all showcased in the heart of house.
Color-coded heart of house recycling bins promote recycling of paper, glass bottles, plastic and cans.
We have also partnered with Union Paper Mills to recycle cooking oil, cardboard, cans and paper throughout our operations.
Our dedicated Green Corner in the heart of house promotes environmental awareness among our ambassadors. It also features a dedicated drop box for old printer cartridges from the offices to ensure these are all sent back to the supplier to be re-filled and re-used without any waste.
Clean up the world: Our ambassadors participate in the annual Clean Up The World campaign organized by Dubai Municipality to clean up various places in Dubai
We are proud to promote the Phytomer product range in our spas. This is one of the only companies worldwide to introduce the filtering garden concept to purify water used in production and return it to a state re-usable in nature. The gardens serve as an educational site as well allowing people to learn about the purification process and the various flora and fauna on site. Phytomer also has their own algae harvesting sea farms which support the development of cultures protecting the rarest algae, promoting sustainability. Charme Orient, one of our spa partners, also uses 100% natural ingredients in their product line.
"Choose Your Fish Wisely" sustainable choice campaign: ensuring our menu options for fish do not include the "orange spotted grouper" fish which is a very popular choice in the UAE. Other endangered seafood we do not have on our menus include hammour, blue fin tuna, shark, sea turtle, and whale.
Where possible the lighting wattage has been reduced to support our Green Initiatives throughout the hotel with regular review of our lighting schemes. Grosvenor House is also in the process of replacing light bulbs throughout the hotel into energy efficient ones (i.e. LED light).
ECO wood: the poolside deck at Tower 1 was fitted with ECO wood, the most sustainable option available today that is derived from a revolutionary green technology.
ECO fair: bi-annual fair that sells lots of old items from the hotel such as blankets, pillows, crockery, cutlery another equipment and furniture at affordable prices. In 2013, we raised more than AED52,000-which was donated to the Starwood "Road to Awareness" program in support of UNICEF.
Green Program: an environmental program where stay-over guests will be able to decide if they would like to have their room linen and terry changed on a daily basis, or not. Guests are informed of this initiative upon check-in and may participate by not placing the Green Program card on their bed which informs the Housekeeping Attendant to not change the bed linen. Similarly, guests are informed that if they wish to reuse their terry, they can communicate this to us by putting the terry back in the towel racks.
Did you know that in 2013, 17,602 guests participated in our linen and towel reuse program?
In addition to the above, our day to day operations is committed to taking small steps to minimize water and energy consumption and reduce waste. These include:
Heart of House recycling of plastic, cans and paper printers in administration offices are programmed for double-sided printing.
Guest rookery cards are collected from guests and re-used.
CFL lighting in the heart of the house to illuminate corridors.
Building management system to control indoor air quality.
Automatic system for energy management.
Heat Recovery Systems are used to control emissions and avoid wasting energy.
Meeting Environmental Mission Statement & Policy:

With the ever growing concern of global warming and human behaviors adverse impact on the environment, The Grosvenor House Dubai is continuously looking for new ways to be environmentally responsible.
The Grosvenor House is committed to doing more to consume less and has implemented several environmental Initiatives in the daily operation of the Hotel Conference & Banqueting Department:
We offer clutter-free meeting packages in our conference rooms.
We use electronic sales tools

Sustainable meeting package

We use energy-efficient digital signage

We use recycled content paper products

Sustainable meeting supplies

We offer linen-less meeting tables

We use green printing services
Green Council was created in 2012; its aim is raising awareness of the environmental initiatives and coordinating and measuring its implementation.

Ramadan is the ninth month of the Islamic calendar and fasting during this period is one of the Five Pillars of Islam.
In respect to the Holy month of Ramadan, we request you to be guided by the following:
Please ensure that you are dressed modestly whilst making your way to and from the Pool facilities.
Please make sure you are dressed modestly whilst making your way to and from Le Royal Meridien Beach Resort + Spa when availing the pool and beach facilities there.
Please note swim wear should only be worn in the Pool, Beach & the Gardens.We also advise you to ensure that you are appropriately dressed when visiting Dubai city or the other Emirates.
Eating, drinking and smoking in public areas is restricted during the Fasting period. This is from sunrise to sunset.
Food or drinks should only be consumed in the designated areas during the Fasting period.
Alcoholic beverages can only be served after the break of fast at sunset. i.e from 8.00pm to 2.00am only.
Live entertainment or dancing is not permitted at any time during the Holy Month of Ramadan.
Please remember to abide by these regulations when visiting Dubai city or other Emirates.

FAQ'S
1. Is there a set time where fast begins and ends?

Fasting follows the sunrise and sunset which is determined daily throughout the month of Ramadan.
2. Am I allowed to eat, drink or smoke in public during fasting hours?
No, during fasting hours, even non-Muslims are expected to follow the rules of fasting in public areas. You are allowed to eat, drink and smoke in private.
3. Do people in UAE have to wear modest clothes?
Modesty in dress is essential during the holy month, and men and women are expected to dress more modestly during Ramadan. In particular, revealing and tight clothing should be avoided. Women should keep cleavage, knees and shoulders covered out of respect. This includes when going for a night out.
4. Is drinking, eating or smoking in a car considered a crime?

If the car is screened off from public view and if a person is in their car and needs a drink, they have to be discreet. If it is seen in public is considered as a crime.
5. Can visitors, tourists or non-Muslim residents go to clubs or buy alcohol during Ramadan?

Most major nightclubs will be closed during Ramadan. Bars, pubs and lounges will generally remain open but will only serve alcohol after sunset. There is also no live music and nothing above quiet background music in bars and pubs.
OUR LOCATION
GETTING HERE
Grosvenor House, a Luxury Collection Hotel, Dubai
Al Emreef Street, PO Box 118500, Dubai, United Arab Emirates
Tel: +971 4-3998888
Distance from Property: 33 KM
Phone Number: +971 04-2245555
Visit Website
Alternate Airport Transportation
Hotel Private Car Service
On-Property
Onsite Car Rental
National Car Rental
Nearby
Subway Station
Dubai Marina Metro
Property Details
24 Hour Room Service
Daily Housekeeping
Convenience Store
Gift Shop
Dry Cleaning Service
Room Service
Wake up Calls
Service Request
Check-in: 2:00 pm
Check-out: 12:00 pm
Pet Policy
Pets Not Allowed
Parking Complimentary On-Site Parking
Electric Car Charging Station
Policies and Payments
Accepts: Credit Cards
Services
Concierge desk service
Currency Exchange
Property has elevators
Languages spoken by staff:
English, German, Arabic, Italian, Russian
For more information about the physical features of our accessible rooms, common areas or special services relating to a specific disability please call +971 4-3998888
Accessible Hotel Features
Accessible on-site parking
Property has elevators
Self Operating lift or a sloped entry in hotel swimming pools
Service Animals are Welcome
Van Accessible on-site parking
Accessible Areas with Accessible Routes from Public Entrance
Accessible Entrance to On-Site Pool
Entrance to On-Site Business Center is Accessible
Entrance to On-Site Fitness Center is Accessible
Entrance to On-Site Spa is Accessible
Main Entrance is Accessible
Meeting Spaces are Accessible
On-Site Restaurants are Accessible
Room and Suites Access through the Interior Corridor
Guest Room Accessibility
Accessible Vanities
Adjustable Height Hand-Held Shower Wand
Alarm Clock Telephone Ringers
Bathtub Grab Rails
Bathtub Seat
Deadbolts on Guest Room and Suites Doors
Electronic Room Key
Guest Room and Suites Doors Self-Closing
Lever Handles on Guest Room Doors
Lowered Deadbolts on Guest Room Doors
Lowered Electrical Outlets
Lowered Viewports in Guest Room Doors
Mobility accessible rooms
Non-slip Grab Rails in the Bathroom
Roll-in Shower
Room Windows Open
Safety Chains and/or Latches on Guest Doors
Secondary Locks on Room Windows
Toilet Seat at Wheelchair Height - Toilet for Disabled
Transfer Showers in Guest Rooms
Viewports in Guest Room and Suites Doors
Certifications
Green Globe Certified
Footprints
Carbon Footprint: 100.9 kg per room night
Water Footprint: 2074.48 liters per room night
Environmental Practices
Electric car charging