A Taste of Hawaiian Culture
Dining
Nana i ke kumu - To understand where we are going, we need to know where we came from. You need culture for taste. Culture, History, and People. Food is the pilina (connection) that brings us together, keeps our traditions alive, and allows us to share our heritage. When you come here, we want you to feel like you are part of here, part of our Ohana. Your journey to greater well-being starts here. We have created a gathering place in-where you'll find locals and visitors coming together to experience authentic Maui. To learn and be delighted with stories expressed through taste, creativity, locality, and community.
Intriguing Luau Performance & Dinner Show
waicoco
waicoco is the newest restaurant on the culinary scene of Ka'anapali serving up fresh and creative flavor profiles with a Hawaiian flair. This new hot spot mixes the talents of three chefs: Hawaiian native and local famed Chef Chris Kajioka; Michelin Star Chef Mourad Lahlou hailing from San Francisco and known for his Moroccan roots; and Chef John Taube IV bringing his experience from two Michelin star restaurants. The oceanside restaurant boasts views of Ka'anapali beach with expansive outdoor seating. For casual quick dining, check out waicoco-to-go.
Learn More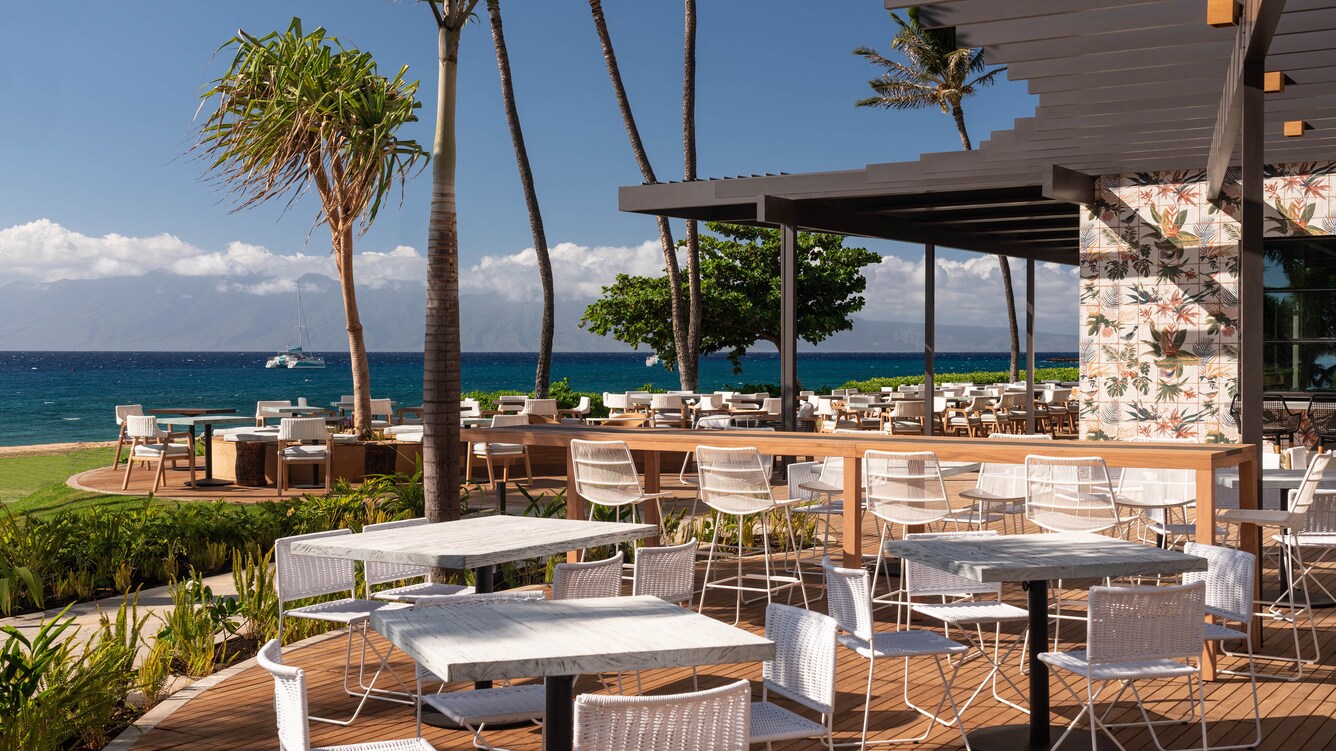 Waicoco
Multiple cuisines
Waicoco by chef Chris Kajioka offers fresh multicultural flavors with a tribute to Hawaii cuisine and local ingredients in an indoor-outdoor oceanfront setting. Open from 7am - last seating at 11am and 5:30pm - last seating at 9pm..
Hale Moʻolelo
Multiple cuisines
A spacious outdoor bar inspired by the art of storytelling. Seven handcrafted cocktails, each of which is tied to a moolelo, or story, about Maui will be paired with ono (delicious) local cuisine.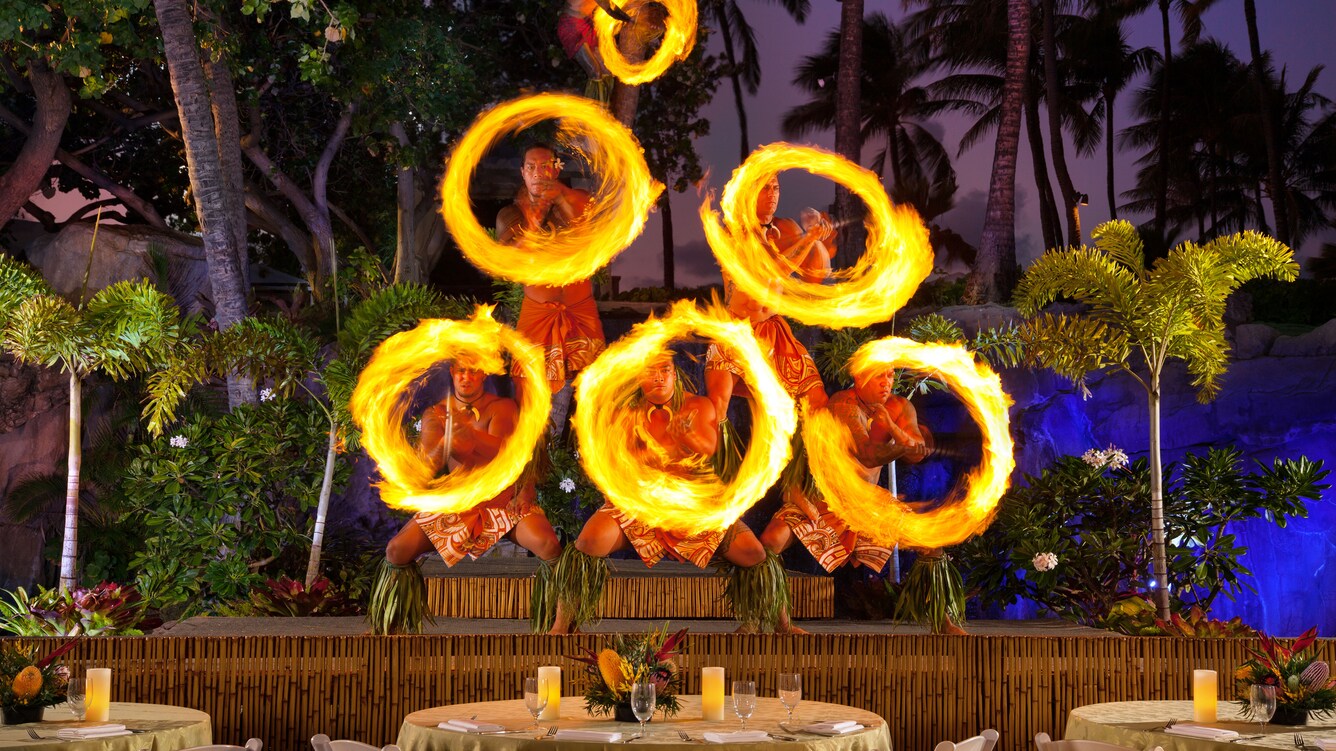 Wailele Luau
Other
Staged outdoors amidst a scenic garden setting alongside Ka'anapali Beach, this intriguing luau performance and dinner show is held on-site at The Westin Maui Resort & Spa and showcases stories of demi-god Maui.
Hale ʻĀ
Multiple cuisines
The water is where we go to be refreshed, offering our guests adventure, renewal and revitalization. Located near the new adults-only pool deck is Hale A (House of Sparkle), a sophisticated pool bar serving artisanal cocktails and bites.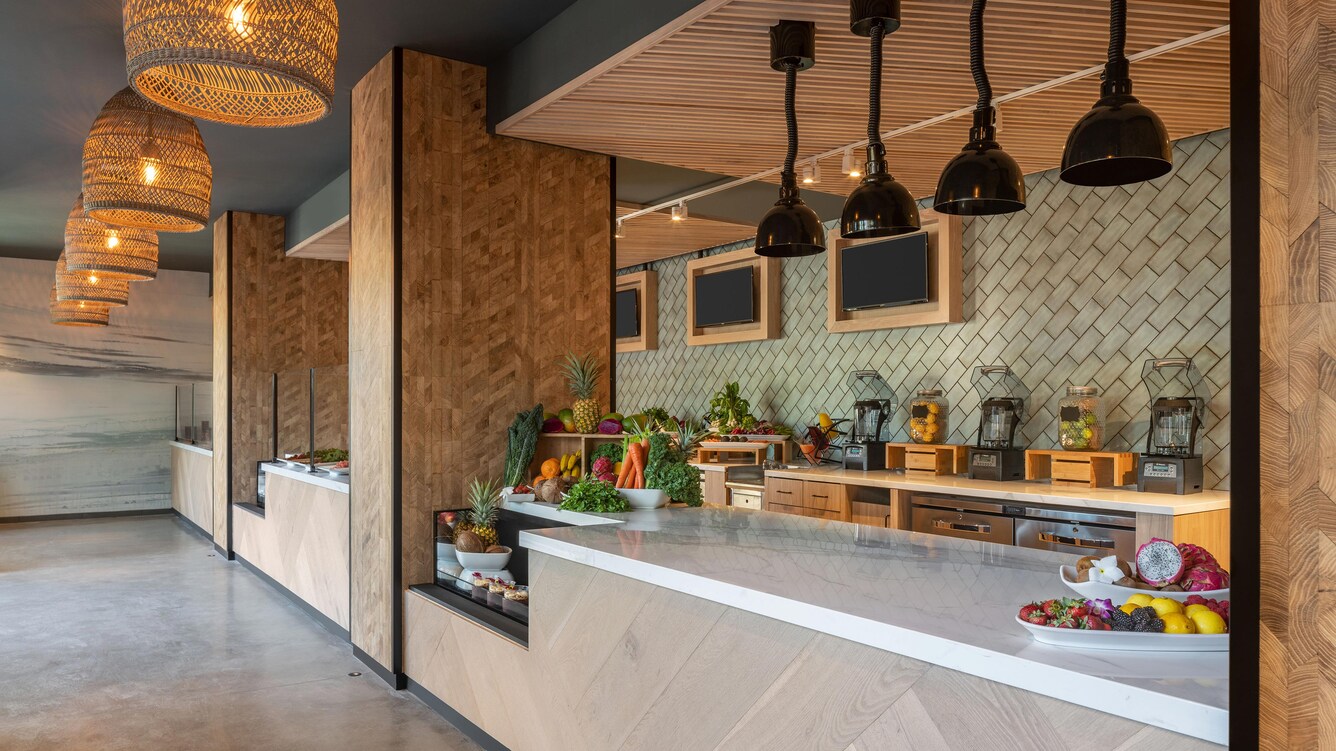 Mahele Market & Eatery
Multiple cuisines
Meaning "divided but shared," Mahele is where you can find scrumptious baked, grab-and-go and chef-led dining options convenient for the whole ohana to pick up and share.
Starbucks Cafe
Coffee House
Grab your favorite coffee drink and snack to start your day at our new Starbucks® café.