Misty, moody beaches set the scene for unbeatable hiking.
Because Cannon Beach, Oregon, has one especially starry attraction — Haystack Rock — it may seem like a single-stop destination. And while it's true that the beach and its towering rock have impressive film credits, the area has other, equally breathtaking beaches. And so much more: There's a vast network of hiking trails to explore, as well as beyond-charming downtown streets lined with art galleries.
See More
See Less
Downtown
Overview
While Cannon Beach draws outdoor enthusiasts to its wild beaches and rocky trails, its downtown area offers gentler activities. Explore the 15-plus local art galleries, enjoy the catch of the day, shop for artisan-made objects and mingle with locals over a pint of locally brewed beer.
Known For
Art Galleries, Shopping, Dining
See More
See Less
Nearby Hotels and Resorts
Stay in The Center of it All
Immerse yourself in your destination at these centrally located hotels.
Discover Cannon Beach, Oregon, in Just Three Days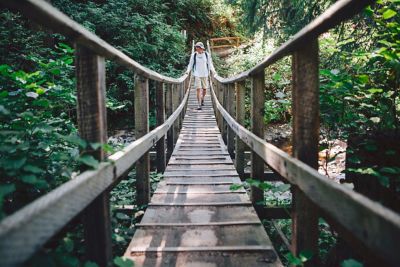 Hike in Oswald West State Park
Spend the day outdoors, watching the surfers slice through waves, hiking the trails at Oswald West State Park and getting far, far away from civilization. Check out favorite spots like Public Coast Brewing Company or Lazy Susan Café, where you'll have a chance to mingle with nature-loving locals and travelers who — together — give this place a chill vibe.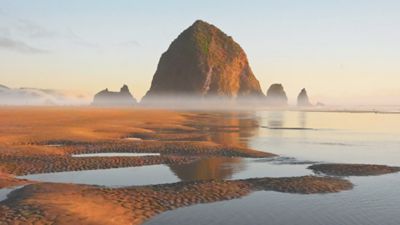 Explore Haystack Rock
See (and photograph) Cannon Beach's most iconic sight: Haystack Rock, the 235-foot-tall "stack" of basalt jutting up from the beach. Explore the numerous art galleries that make this small town a center for culture, then join the party down at the beach for a bonfire when the sun goes down.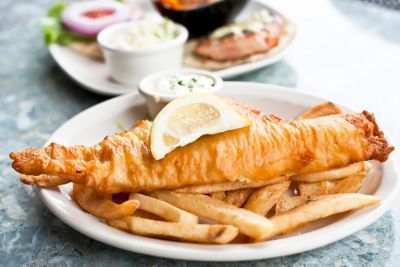 Stroll Downtown
Spend the day downtown, soaking in its small-town charm in the form of art galleries, specialty shops and restaurants. Then grab a drink in the last place you'd think they'd ever serve beer.
Experience More, Spend Less