Nostalgia runs deep in this coastal, Pacific Northwest town where the vintage arcades are always hopping.
Since the 1860s, Seaside has been Oregon's favorite getaway for oceanfront fun, thanks to its dramatic surf-soaked beach and nostalgic promenade. This coastal village caters to kids and kids at heart with its saltwater taffy, ice cream shops, amusement park rides, an aquarium and a century-old promenade. But there's serious history, too, as Lewis and Clark once camped here on their extraordinary cross-country journey.
See More
See Less
Explore Seaside
Cannon Beach
Gilbert District
Rockaway Beach
Cannon Beach
Overview
Nature reigns supreme in this coastal refuge where residents and vacationers mosey along the beach and then paint or sculpt what they see. Haystack Rock, a lone basalt outcrop featured in the film "The Goonies," is the star of this artsy, outdoors-loving town.
Known For
Beaches, Parks, Art Galleries, Dining
See More
See Less
Gilbert District
Overview
This revamped historic district buzzes with hip galleries and eateries. Long Description: This revamped historic district is a great scene for an afternoon of shopping that bleeds into a night of great eats. A half-mile from the Prom's nostalgic frivolity, the four blocks surrounding Holladay Drive and Broadway Street cater to elevated tastes with alluring boutiques, upscale art galleries and trendy eateries.
Known For
Architecture, Galleries, Dining, Shopping
See More
See Less
Rockaway Beach
Overview
Long before the Pacific Coast Highway was constructed, vacationers headed by train to Rockaway Beach, lured by its 7-mile-long strip of sand. The entire family will find bliss in kite flying, beachcombing, crabbing or riding on the Oregon Coast Scenic Railroad.
Known For
Beaches, Family-Friendly Activities
See More
See Less
Nearby Hotels and Resorts
Stay in The Center of it All
Immerse yourself in your destination at these centrally located hotels.
Treat Yourself to a Coastal Getaway in Seaside, Oregon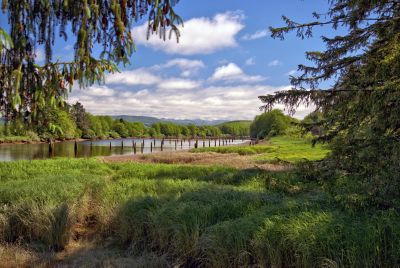 Walk the Beach and Take In a History Lesson
Start your trip by doing what vacationers have done here for a century — walk the Prom and admire the Pacific's relentlessly beautiful surf. Visit a Lewis and Clark expedition historic site, before checking out the shops and eateries on Broadway, Seaside's main drag.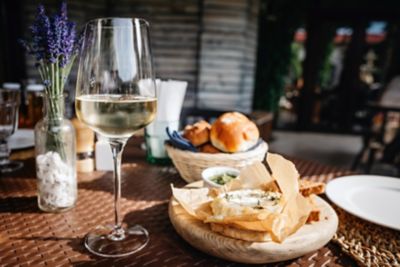 Savor the Natural Sights…and a Wine Tasting
Expand your mind with a visit to Seaside's aquarium and history museum, then go for a mellow paddle on the Necanicum River. Taste Oregon wines before heading to the hip Gilbert District for shopping and dining.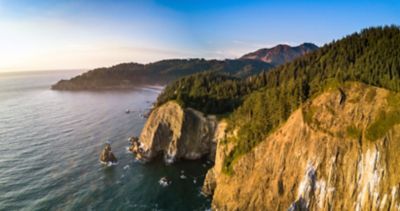 Head to Cannon Beach
Drive south to Cannon Beach to see a mellower version of the Oregon coast — the same seascape drama as Seaside, but without all the glitz. Bring good walking shoes to explore this artsy town and the scenic trails that ascend its dramatic coastal bluffs.
Experience More, Spend Less