Golf, hiking and dining converge in this chic desert hideaway.
La Quinta, California, is famous for golf courses, swimming pools and towering palms, but this chic desert hideaway offers more than year-round sunshine. A getaway to the area's wild beauty, travelers can spend the day exploring the natural wonders of Joshua Tree National Park, hiking to a leafy palm oasis, soaring in a hot air balloon or taking an open-air jeep tour across the Coachella Valley's eerily (and aridly) beautiful landscapes. Return to La Quinta's whitewashed village to indulge in one-of-a-kind shopping, upscale dining, relaxing spas and "splashy" nightlife — a late-night dive into the hotel pool.
See More
See Less
Explore La Quinta
Old Town La Quinta
Palm Desert
Rancho Mirage
Old Town La Quinta
Overview
Quaint Old Town marries Spanish-Mediterranean architecture with chic shopping and outdoor dining. Framed by graceful palm trees, walkable Main Street hosts a weekly farmers market and dozens of seasonal events, plus more than 30 shops and eateries.
Known For
Food, Shopping, Art Galleries, Museums
See More
See Less
Palm Desert
Overview
Nestled beneath the Santa Rosa Mountains, Palm Desert caters to a leisure-minded crowd with its resort lifestyle, golf courses and open-air shopping plazas. The city's showpiece is El Paseo, a tree-lined boulevard brimming with outdoor art, upscale boutiques and critically acclaimed galleries and restaurants.
Known For
Food, Shopping, Art, Golf, Zoo
See More
See Less
Rancho Mirage
Overview
The luxe life meets wild desert in Rancho Mirage. Home to premier golf and tennis clubs and the five-star hotel Ritz-Carlton, this affluent city has far more Bentleys than Buicks cruising its manicured streets. Money makes all things possible, so Rancho Mirage's well-heeled residents even have their own "mirage" at the River, an entertainment and shopping hub surrounded by sparkling (man-made) rivers and lakes.
Known For
Food, Shopping, Golf, Architecture
See More
See Less
Nearby Hotels and Resorts
Stay in The Center of it All
Immerse yourself in your destination at these centrally located hotels.
Showing 1-9 of 24 Hotels in La Quinta
1-9 of 24 Hotels
Live the Luxe Life in La Quinta — California's Desert Oasis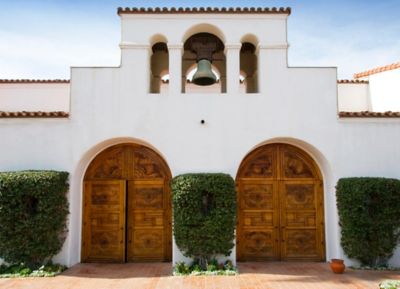 Brunch and Browse, Then Go Jeeping
Wander La Quinta's Old Town streets to discover intriguing shops and primo restaurants. Then ride through colorful desert canyons in an open-air jeep. Return to civilization for top-notch dining and a riveting magic show.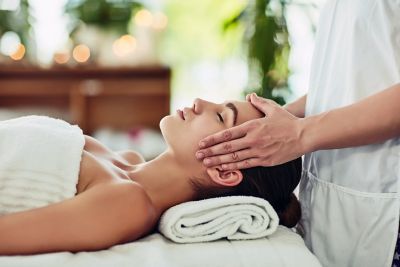 Indulge in Golf and a Massage
Play a round of golf on a world-famous course or hike in La Quinta Cove, where barrel cacti dot the washes and bighorn sheep clatter across the hillsides. Feast on tasty tacos in nearby Coachella, and then get blissed out with a soak in thermally heated water and a luxurious massage.
Elevate Your Desert Perspective
Rise early for a hot air balloon flight at dawn, before driving by amazing rock formations in Joshua Tree National Park or enjoying close-up animal encounters at the Living Desert. Take a stroll through Sunnylands, a midcentury-modern gem, then dine at a golf legend's restaurant.
Experience More, Spend Less
Showing 1-4 of 14 Offers in La Quinta